You've contacted a supplier, ordered samples and possibly flown to China yourself to meet with your supplier. Finally, most importantly, you've placed an order – now what? Here are InTouch's own four steps to make the scheduling process as easy and stress-free for the you as possible.
After all that, you'll probably want to avoid having all that time and money go to waste in the event you receive inferior quality product. Buyers ensure the quality of their goods through product inspection – either by inspecting the products themselves or hiring a third-party to inspect on their behalf. Once you have found a quality control company suited to your needs, it is time to book inspection.
Here are InTouch's own four steps to make the scheduling process as easy and stress-free for the buyer as possible:
1. Send Relevant Specs and Information to Your QC Provider
The buyer passes any inspection-related information to their QC company, for quoting and inspection reference. Included among the relevant information to send to your QC company are:
• Purchase order (PO)
• Product specifications
• Artwork
• Known quality issues
• Required inspection type, (early, during production or final inspection)
• Any special inspection requirements
• The supplier's contact information (vendor/factory company name, email address, phone number)
• The factory address where inspection will take place
For more information about what is helpful to send to your product inspection company, check out recommended product information and background you should send.
2. Send an Email Introduction to the Supplier
An important aspect of scheduling inspection involves having the buyer introduce their supplier to their QC partner and let them know they would like the third-party to carry out inspection. After all, product inspection involves added oversight of your order which, understandably, suppliers will often want to avoid whenever possible.
If it is a new supplier the inspection company has no previous history with, introducing them to the suppliers by email with your QC provider in CC is a necessary step. Check out some recommended verbiage to send your supplier as part of the introduction.
3. Gather Materials and Make Contact with the Supplier
Operations staff from the QC company will gather the necessary materials provided by the buyer for inspection. Inspection companie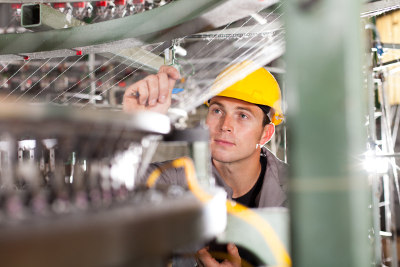 s often utilize a web-based system to manage client and supplier information. At InTouch, we use what's called the Touch & Go System, where we input any client-provided purchase orders and related information.
Once Operations staff see that the buyer has introduced the supplier by email, they will contact a supplier representative to confirm details, such as factory address, PO quantity and shipping deadline. Finally, they will send the supplier a written booking form to fill out and submit – an essential aspect of scheduling product inspection and other services.
4. Follow-up to Confirm Product Inspection
Receiving the necessary booking form to arrange inspection can be easy or difficult. In rare cases, your QC provider may be able to send the booking form and receive the completed form within 24 hours, leaving plenty of lead time to book inspection. But more often than not, the supplier will either:
• Reply to say they need to confirm with the client first,
• Submit an incomplete booking form, or
• Request an inspection date with too little advanced notice, such as next-day inspection
Cases like these require Operations staff to follow up with the supplier regularly by email and phone as needed until the completed booking form is received and the inspection can be booked. It's often necessary for the buyer to get involved and press the supplier to send the completed booking form. Once the completed booking form is received and inspection has been successfully arranged, the buyer is notified of the confirmed date of inspection.
Conclusion
The best way to verify the status and quality of your products being manufactured is by carrying out product inspection. When booking inspection through a third-party QC company, there are four steps you should keep in mind as essential parts of the process, including:
1. Sending relevant product and supplier information and requirements to the QC company
2. Sending an email introduction to the supplier to let them know you'd like the third-party to inspect
3. Gathering the necessary materials and contacting the supplier to arrange inspection; and
4. Following-up with both the supplier and the buyer to confirm the service
Inspection companies strive to make the process as streamlined and simple for the buyer as possible. But it's important to keep in mind that the buyer must sometimes step in and tell the supplier to cooperate with the booking process. As we mentioned in a previous article, 4 Telltale Signs of a Bad Supplier, you should reconsider working with any supplier that refuses to accept third-party inspection.