This week on Best in Manufacturing, how retailers are responding to rising commodity prices, how the U.S.-China tariffs could be bad for the EU and how low unemployment in the U.S. is leaving manufacturers with a labor shortage!
Best In Manufacturing – July 22, 2018
Each Sunday, we publish a list of top articles and other content related to manufacturing in areas like quality control, product development, supply chain management, sourcing, auditing and law.
1. Retailers scramble amid rising commodity prices
The past few years have seen increases in commodity prices across the globe. The price of wool hit a record high this year, and a drought in Texas pushed U.S. cotton prices to a six-year peak. Even the price of oil, which is used to make fabrics like polyester and rayon, is up 50 percent from last year.
The typical trend of apparel industries when a certain material gets too expensive is to switch to an alternative substitute. When cotton prices rose in 2011 many brands started selling rayon and synthetic fabrics. But that tactic won't work this time, as price increases in all materials mean there's no cheaper option to switch to.
Retailers are now finding themselves faced with a difficult choice: either raise prices and lose customers or maintain prices and lose profit. Ralph Lauren and Abercrombie & Fitch have opted to pass these costs on to their consumers—a privilege they have as brands with more loyal customers. But not all brands are so lucky.
How manufacturers are responding
Chinese textile manufacturers are feeling the same pressures as their retail counterparts and have even started using government stockpiles. In 2011-2013 the Chinese government performed a massive purchase of cotton to prepare for situations like this. But who knows how long it'll last.
While manufacturers may be able to survive a bit longer on their cotton inventories, it's wool that's expected to take the longest to return to normal prices. New fashion trends like Allbirds shoes and Lululemon leggings are causing a demand for cotton that farmers can't keep up with.
The rising fast-fashion trends that have consumers changing wardrobes every few weeks is starting to put a toll on global commodity supplies. Manufacturers and retailers are doing their best with their given resources. But it's hard to predict what the future will hold.
To learn more about commodity prices and their impact on retailers, read the full article below:
New threat to retail: rising commodity prices – Kristina Ezhova, Business of Fashion
2.
How the U.S.-China tariffs could be bad for the EU
China and America aren't the only ones affected by President Trump's tariffs. The European Union, with an economy heavily dependent on trade, is also likely to see negative impacts.
As the two leading countries in manufacturing, any disruption to the flow of goods between China and the U.S. could influence global business. The German car company BMW exported 2.37 billion USD worth of vehicles to China last year from one of their U.S. plants. With the new tariffs, that flow of cars will likely see cutbacks.
In Germany, business confidence has fallen in six of the past seven months. Exports comprise nearly half of Germany's annual economic output. And Prime Minister Angela Merkel recently stated, "It's worth all our efforts to defuse this conflict, so it doesn't become a war."
EU growth this year was the strongest it has been in decades. Unemployment was the lowest since the 2008 financial crisis. They don't want to see anything disrupting these numbers.
Uncertainty for EU exports in the near future
While last week's tariffs are unlikely to have any immediate impact on global trade, the fear is that they'll spiral into something more severe. A worst-case scenario would be a complete trade ban, leaving any company that manufactures in China or the U.S. unable to export to the other market.
Even a less dramatic outcome, like an agreement that reduces the U.S. trade deficit, would be bad for the EU. Additional goods exported to China could come at the expense of the European competitors as China substitutes imports away from the EU.
In any economy dependent on trade, tariffs in any country aren't a good sign. But particularly between the U.S. and China, tariffs can affect the whole world. To read more about how the EU ties into the trade war, read the article below.
Europe could suffer collateral damage in U.S.-China trade war – David McHugh, Manufacturing.net
3.

L

ow unemployment leaves U.S. manufacturers with labor shortage

The unemployment rate in the U.S. is lower than it's been in decades. Current data puts it at 3.9 percent—a number that makes most people happy, but not everyone.

For many manufacturing companies low unemployment means a lack of skilled labor. APT Manufacturing Solutions in Ohio is experiencing just that. As a company that produces robots that can help modernize factories, APT is getting calls everyday from manufacturers looking to invest in robots.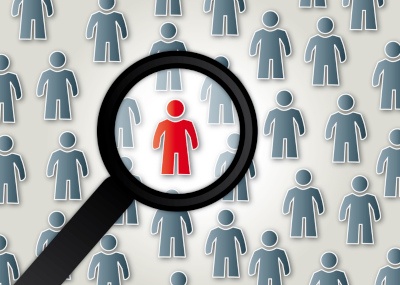 A bottle packaging company in Wisconsin had such a hard time finding workers that they resorted to increasing wages by 25 percent. And when that didn't work they increased them by another 20 percent. But with nearby competitors offering even higher wages, the president of this company had no choice but to turn to automation.
He took out a loan for 1 million USD and invested in a number of sophisticated robots from APT. Even companies reluctant to jump on the automation train have no choice but to do so.
The economic trends of this labor shortage
The tricky situation with low unemployment is that companies start to increase wages. For APT and the bottle packaging company in Wisconsin, the only way to entice workers was to offer them more money.
While this may sound like a good scenario for workers, if wages raise too high too quickly, things could get ugly. The Fed is currently taking the approach of gradually raising wages to ward off inflation. But they only have control over the national minimum wage. They can't stop APT from offering its unskilled labor 50 percent more income.
Low unemployment sounds good on the front page of a newspaper, but for many manufacturers it only provides more stress. A lack of skilled labor has always been an issue in manufacturing, but a lack of unskilled labor is even worse.
To learn more about these companies and the economic data behind low unemployment, read the article below.
Robots or job training: manufacturers grapple with how to improve their economic fortunes – Ben Casselman, New York Times
4. 5 tips for starting a consumer products business
Starting a consumer products business is no easy task. If you're thinking of diving in, here are a few steps for you to follow that'll make your life easier.
Finding a manufacturer: When it comes to finding a manufacturer, the best option is to receive a referral. If you don't yet have a professional network that can provide you with referrals, join trade organizations or LinkedIn groups. Even attending industry trade shows can be helpful as they'll allow you to meet with manufacturers yourself.
Vetting your manufacturer: Once you find a manufacturing lead, ask them for customer references and product samples to test. Then ask about quality assurance and make sure they know what your standards are.
Negotiating terms: This is when you'll need to talk through issues like your manufacturer taking responsibility for any problems in production. If the product has any defects they should be taking on the costs. You can also take this opportunity to ask for a timeline for deliverables. Get as specific as possible and hold the factory to the dates you set.
Pricing: Your manufacturer will send you an initial price quote once you agree upon all your production terms. Keep in mind that this initial quote might fluctuate a bit as the price of raw materials changes. You can also negotiate prices based on the size of your orders. If you're starting small, ask them how prices will change when you expand your order later (related: 3 Tips for Getting the Best Price from Suppliers).
Filling and shipping: Depending on the type of product you're manufacturing you'll probably need to work with a few different facilities to fill and ship your product. Try to find a manufacturer that does it all—it saves time in the long run. The same principle applies to your freight forwarding company—full-service logistics companies will save you the time and hassle of managing separate vendors.
You can find more details about these five steps at the article below.
How to start a consumer products business: manufacturing – Kerry Benjamin, Forbes
5. Tesla announces plans to manufacture in Shanghai
As one of the leading brands in luxury electric vehicles, Tesla's cars are in high demand. Unfortunately, they're having some difficulty producing enough cars to meet that demand.
As of now their only manufacturing plant is in Fremont,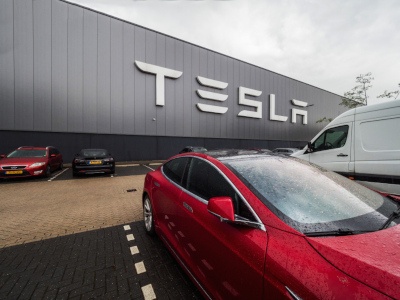 California. The plant is expected to output 500,000 vehicles a year, but as we cross the half-way point of 2018 it's only produced 88,000. Over 50 percent behind schedule.
In response to such high consumer demand, Tesla has decided to open a new factory. But rather than open another in the U.S., where any exported cars will be subject to tariffs, they're looking to China.
Earlier this month Tesla made a preliminary agreement with the Shanghai government to build a factory in their city. The new plant is also expected to produce 500,000 vehicles annually, though it may take a while to reach that number.
Why Tesla favors China over the U.S.
In response to U.S. President Trump's protectionist tariffs on Chinese goods, China increased import duties on U.S.-made cars to 40 percent. Not willing to lose huge amounts of revenue, companies like Harley-Davidson Inc. decided they were better off manufacturing their vehicles outside the U.S. And Tesla is following suit.
China is the world's largest market for electric vehicles. Being able to sell directly to that market without facing import tariffs could be monumental for a company like Tesla. It would also reduce shipping costs and make sourcing components more economical.
Tesla sold 14,779 vehicles in China last year, accounting for nearly 3 percent of the nation's market. And those sales accounted for 17 percent of Tesla's 2017 revenue. The Chinese market clearly plays an important role in Tesla's business model. So rather than accept the new tariffs and lose money, they're taking action and moving to China.
First Harley-Davidson, now Tesla. Who knows who will be next. Read more about Tesla's Shanghai plant in the full article below.
Tesla plans China plant with 500,000 vehicle capacity – Industry Week
---
We're constantly scanning the web for top manufacturing stories and news. If you'd like to submit an article for consideration for our weekly Best in Manufacturing, send us a message and let us know.