In this week's roundup, learn about the lasting semiconductor shortage, Shopify and JD.'s partnership, and Chinese sellers on Amazon.
Best in Manufacturing – February 01, 2022
Each Tuesday, we publish a list of top articles and other content related to manufacturing in areas like quality control, product development, supply chain management, sourcing, auditing and law.
1. Semiconductor Shortage Will Last in 2022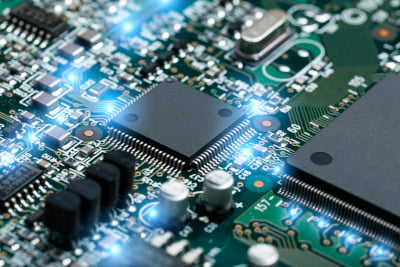 2021 has been a hard year for products that require semiconductors. The canal blockage, port congestion, and accidents in major semiconductor manufacturing factories made the supply chain even more intense. And this situation might not be eased in the new year.
According to the CEO of Taiwan Semiconductor Manufacturing Company (TSMC), the world's largest contract manufacturer of semiconductor chips, the short-in-supply situation will last the whole of 2022.
Another semiconductor supplier Broadcom expressed the same concern. Hock Tan, CEO of Broadcom, said their manufacturing capability is fully occupied:
As of right now, we're pretty much booked all the way through '22 and even beyond '22 into '23.
By the end of 2021, the amount of orders placed to Broadcom has grown over $14.9 billion, surging 15 percent compared to the year before.
U.S. companies' lives are "on the line" in this semiconductor shortage
For many U.S. companies who need to insert semiconductor chips to their products, the lasting shortage is a dangerous sign. According to a new survey by the U.S. Commerce Department, the U.S. companies' semiconductor inventory is now down to 5 days, while in 2019 they typically maintained an inventory of 40 days.
Gina Raimondo, Commerce Secretary, said this is an emergency circumstance:
We aren't even close to being out of the woods as it relates to the supply problems with semiconductors. The semiconductor supply chain is very fragile, and it is going to remain that way until we can increase chip production.
Also, the lead time of the semiconductors has nearly doubled—from between 84-182 days to 103-365 days. To relieve the pressure from the companies, the Commerce Department is urgently pushing Congress to take action, including a $52 billion investment to boost chip production in the U.S.
In addition, semiconductor manufacturing is usually far away from the end customers so the manufacturers might not be able to estimate the needs accordingly. Thus, the Commerce Department will take further moves to improve the transparency within the semiconductor supply chain bring more information to both the upstream suppliers and end customers.
More demand, but more production on the way
Chips are getting more common in day-to-day products. Since more industries are applying the 5G technology and more industries transforming to digital, there will be a higher demand for semiconductor chips.
The Semiconductor Industry Association revealed that this industry sold 1.05 trillion chips through November 2021, which was an all-time-high annual total. CEO of TSMC C.C Wei commented:
As we embark upon the 5G era, an intelligent and more connected world will fuel a massive requirement for computation power and propel greater need for energy-efficient computing, which demand greater use of leading-edge technologies.
Even though the demand keeps rising, the supply might not be as tight as in 2021. Some giants did a huge investment in semiconductor manufacturing before the global pandemic and are expecting to enjoy the outcome in 2022.
A Deloitte industry outlook estimated that the manufacturing capacity for 200-mm and 300-mm wafers can rise by more than 10 percent in 2022. Which will ease some of the supply pressure.
Plus, big players continue to invest in this industry. Intel will invest at least $20 billion in two chip factories in Ohio and is expecting the production set to come online in 2025. And TSMC plans to invest around $40 billion and $44 billion to further support its manufacturing and supply capability.
Click on the below link to learn more about the issue in the semiconductor supply chain.
Semiconductors expected to be in tight supply throughout 2022 – Sarah Zimmerman, Supply Chain Dive
2. Shopify Partners with JD.com To Expand Operations in China
Earlier this month, Shopify
revealed that it was teaming up with China's JD.com to allow American sellers to reach JD's Chinese customer base. They forged this partnership amid intensifying competition in China's ecommerce market.
China is currently considered the biggest ecommerce market in the world. 2020 saw ecommerce sales in China reach $ 1.3 trillion. Industry analysts expect this figure to grow to nearly US $ 2 trillion over the next half-decade. Local brands like Alibaba, Douyin, and Pinduoduo have already firmly established themselves in the country.
Canada's Shopify continues to be one of the biggest ecommerce platforms in the US, enjoying a 32 percent market share while fending off competitors such as WooCommerce Checkout and Wix Stores.
According to Reuters, the partnership with JD.com will let sellers on Shopify offer their products on the JD Worldwide platform, which currently has about 550 million active shoppers. This strategic move will allow Shopify to grow its brand in China.
Ultra-competitive ecommerce markets like that of China continue to drive the global ecommerce space to reach new heights. Consequently, both ecommerce platforms and individual ecommerce merchants alike now have more reason to up their game to draw more customers to their brand.
Design Is Increasingly Key to Ecommerce Success
Good website design will not only help merchants who own ecommerce websites attract visitors but generate sales as well.
According to a recent post by Practical Ecommerce, merchants should consider three factors carefully to improve their online conversions—Audience, Strategy, and Content.
Audience
With a well-defined audience, sellers are more likely to create a more lasting impression and gain loyalty. Focusing on the target audience accelerates brand popularity and growth. Sellers better comprehend what attracts visitors to a website, their preferences, and how customers will behave when browsing products.
Strategy
Merchants should set strategic targets and milestones to achieve, apart from the larger goal of generating more sales for their ecommerce platform. These smaller goals could be getting customers to respond to calls-to-action like signing up for newsletters or receiving freebies and discount offers.
Content
Content should be created, organized, and updated to give website visitors an engaging or memorable online shopping experience. Customers should be able to access a policy page, terms and conditions, FAQs, and other interesting product information. This should not only compel them to make an impulsive purchase but also return and make repeat purchases.
Ecommerce Packaging and Why Quality Control Matters
Aside from the online image and website design, sellers must focus on product packaging to make a lasting impression on buyers.
Ecommerce merchants must invest in product packaging as it's the first physical interaction shoppers will have with their brand.
Ecommerce packaging is different from retail product packaging. Here, sellers are not competing with another product visually. They need to focus, instead, on creating a unique unboxing experience for customers.
An easy-to-open package, the ability of the packaging material to protect and transport the product, the use of environment-friendly materials, and consistency with branding are crucial.
This is where quality control comes into play. It helps guarantee that the product gets to the customer's hands in excellent condition.
Sellers can perform quality control checks including a carton drop test, checking the reliability of the seals, checking for visibility of branding on the package, and establishing a sample as a standard.
Click on the below link to learn more about the partnership between Shopify and JD.
Shopify, JD.com pair up in China as e-commerce competition intensifies – Reuters Staff, Reuters
3. Amazon Works With Chinese Merchants Amid Policy Violations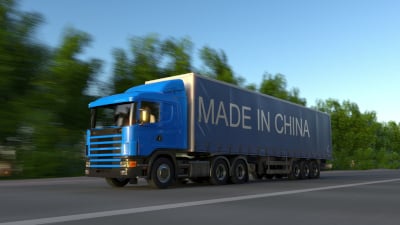 The number of Chinese sellers operating on online retail giant Amazon has continued to grow despite Amazon closing down seller accounts that violated its selling guidelines.
In the last few years, the "Made in China, sold on Amazon" community has driven the growth of Amazon's online sellers. An article from Marketplace Pulse revealed that the Southeast Asian country accounted for 75 percent of Amazon's new sellers in 2021, remarkably higher than 2020's 47 percent.
Chinese sellers dominate Amazon's core markets in the United States, UK, Japan, and Germany. The same is also true for Italy, France, Spain, and the ecommerce giant's other international platforms.
Last May, Amazon began shutting down and freezing accounts of Chinese merchants who were in violation of their policies and ignored repeated warnings. Despite these crackdowns, the number of Chinese sellers and their sales remained robust and grew.
Despite the growing pains that Amazon is facing, the company has reiterated that working with Chinese merchants and helping them achieve compliance remains a priority.
Amazon Cracks Down on Chinese Sellers Violating Its Policies
While Chinese merchants comprise the majority of Amazon's sellers, the company has been challenged by sellers' compliance with their policies. One of the many guidelines that have been repeatedly violated is the manipulation of online reviews. Even after repeated warnings, policies went unheard and ignored.
Starting May, Amazon began cracking down on these sellers. By September, Amazon had shut down 340 accounts that represented around 600 Chinese brands and froze funds worth $20 million on its platform.
The shutdowns affected major Chinese brands such as Vava, MPOW, TaoTronics, AUKEY, and Shenzhen Youkeshu Technology.
RavPower was one of the companies whose practices were suspect. Its Amazon account was eventually shut down. While the crackdowns were taking place, an article from The Wall Street Journal revealed that the company engineered reviews by sending gift cards in exchange for positive reviews.
Amid the crackdowns, Chinese sellers on Amazon became more profitable than ever. According to Cindy Tai, Amazon's Vice-President for Asia Global Selling, Chinese sellers with at least $1 million in sales increased by over half the number in 2020. In fact, Chinese sellers who achieved the million-dollar milestone for the first time grew by more than 20 percent.
Working Hand-in-Hand for Compliance
Amazon has taken these challenges in stride by working with Chinese merchants and enacting initiatives to make compliance easier.
This includes a three-day online conference for sellers that took place earlier in January. In addition to compliance, the seminar provided training to help Chinese merchants improve sales and better manage their online businesses.
Earlier in September 2021, Amazon announced that it was also putting up its first training center in Hangzhou, the capital of China's Zhejiang province. The center will welcome Amazon sellers from all over the world and is intended to give them better support. Initial numbers peg the targeted trainees at over one million within a span of three years.
As China's retail influence continues to grow globally, Amazon remains committed to supporting its sellers and optimistic about the company's difficulties. "We're very committed to the business in China. Even though there have been times when complexity has been added or there's been back-and-forth, we're going to overcome [them]," says Amazon's Senior Vice-President Russ Grandinetti.
Click on the below link to learn more about Chinese sellers on Amazon.
'Made in China, sold on Amazon' community grew in 2021 despite crackdown on fake reviews, US e-commerce giant says – Iris Deng, South China Morning Post
---
We're constantly scanning the web for top manufacturing stories and news. If you'd like to submit an article for consideration for our weekly Best in Manufacturing, send us a message and let us know