Learn about supply chain diversification, the cookware market amid COVID-19 and DHL's electric delivery bikes in this week's roundup.
Best in Manufacturing – June 09, 2020
Each Tuesday, we publish a list of top articles and other content related to manufacturing in areas like quality control, product development, supply chain management, sourcing, auditing and law.
1. Supply chain diversification: not leaving China, but expanding from China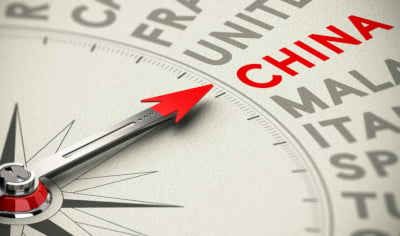 It is not an exaggeration to say that the COVID-19 almost scared the manufacturing industry. When the outbreak was under the most severe condition in China, the manufacturing industry in "the world's factory" paused.
With no supply from factories in China, some companies found out that they might have been relying too much on China. Companies are now anxious to list supply chain diversification as "top one" on their agenda.
But rather than moving out form China, some analysts are suggesting more about expanding from China.
Gerry Mattios, expert vice president at Bain, said the key component of supply chain diversification is building flexibility. It's about the ability to switch quickly from different sourcing lines to cope with changes and crises. It doesn't mean companies have to abandon China. Mattios said:
We're not going to see China drying up on manufacturing all of a sudden. A big (portion) of the exporting manufacturing capacity that China had could potentially be shifting out of China, but a lot of the capacity for internal consumption in China will stay in China.
"China is still a very attractive total supply chain solution"
Despite the tariffs and rising costs, China is still competitive to other Asian manufacturing countries. How Jit Lim, a managing director with consulting firm Alvarez & Marsal, said:
China is still a very attractive total supply chain solution. There are very few countries in the world where you can find almost everything you need to build something.
Comparing to other Asian manufacturing countries, China owns a much larger labor force. This makes mass production possible and even generates "factory city". It's easier for companies to train workers and set up a complete manufacturing line from production to shipment.
Plus, the overall manufacturing level in China is rather higher than other choices. If you consider all the index including the transportation, expertise and the trained labor, China will outrank the list. China's advanced transportation network is the insurance for your goods to land market on time.
Besides, companies should also consider the potential risk of losing Chinese market's support.
China has now become the biggest market for products like automobiles, luxury goods and mobile phones globally according to a McKinsey report. If companies move the production lines out of China, they may lose the trust of Chinese consumers and lose the market share.
Where to expand?
Chances are that you have been used to Chinese manufacturing and can't decide where to expand. If you ask where to expand, the answer will point you to Southeast Asia.
Southeast Asia manufacturing countries have somewhat the lowest labor cost globally. While China's minimum wage per month ranges from $139.59-$346.17, Cambodia's figure is $179 and India's is $65.99-201.75 according to different region. The lower labor cost will save the budget.
What's more, locating near China, Southeast Asia manufacturing countries enjoy a nature geographical advantage. It's easier to move some of the existing equipment from China to new plants. The lower land rent also make it cheaper expand and build manufacturing lines in Southeast Asia.
In a nutshell, it might become a trend for companies to remain their force in China and expand on the same time. Mattios conclude that ultimately the manufacturing will spread to "many small factories of the world, rather than the idea of 'factory of the world'".
Follow the link below to learn more about manufacturing industry's expansion from China.
China may become one of many hubs as companies diversify manufacturing after coronavirus shock – Evelyn Cheng, CNBC
2.The positive impact of COVID-19 on cookware sales; and risks with food contact items importers need to consider
With people all around the world having been subjected to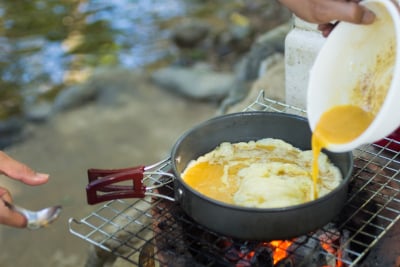 extended self isolation in their homes, this has set off a cooking trend and millions of people are now cooking more for themselves as they cannot go out to eat in restaurants. Take a look at your Facebook or Instagram and you will find people sharing recipes and their proud creations. As a consequence, this has driven demand in sales of cookware as well.
According to a recent survey, cooking more at home might become a new normal even when COVID-19 situation eases. If you are in the cookware industry, you'd better prepare for the new trend.
Naturally with a rise in demand, this will also encourage new players to enter the market as the barriers to entry to sell such products via online channels are relatively low. However, the un-seasoned (pardon the pun) cookware importer may not be totally aware of the potential risks of quality and compliance for cookware items, particularly considering most are considered as "food contact" and therefore must adhere to higher safety standards.
Risks remain when talking about food contact items
Being cookware, it is inevitable such items will be in contact with food directly. When an item is considered "food contact", it is often subject to stricter safety requirements, particularly related to material content. Food contacting parts of a cookware item should be completely toxic-free.
It is important to ensure the safety of the coating of the cookware where the food directly contacts. For example, aluminum cookware might lead to aluminum exposure when it's used in high temperatures or when cooking with acidic foods, which can potentially lead to serious diseases.
Non-stick pans might be toxic when there's a coating flaking. Most non-stick pans are coated with Teflon and laced with perfluorooctanoic acid. These substances when ingested can be harmful to the body so it's important to ensure proper adhesion of such coatings.
Similarly, we must pay attention to potentially quality issues in cookware accessories. In July 2019, the Consumer Product Safety Commission (CPSC) issued a recall on magnetic trivets. The CPSC warned that the magnets can detach from the trivets and cause an ingestion hazard referencing a case where a child swallowed the magnets and required surgery.
How can one manage these risks when importing cookware?
Quality inspection can be an effective way to test the cookware before they launch the market. Inspectors will carry out some on-site testing to test the quality:
Adhesive test: this test will help to test the Teflon coating on the cookware. The inspector will boil water within the cookware and then test if the Teflon layer could peel off.

Dry boil test: this test will be conducted if the cookware is bonded. It will help to make there's no molten aluminum oozing out the bottom when customer use it.

Real operation test: the inspector will cook with the item on site to test the cookware. The product should work normally and the food should not be stuck after cooking.
While the above will support to check the general quality of items, it won't ensure adherence to compliance standards nor will it identify material safety risks.
More stringent validation can be conducted via lab testing to ensure the compliance of your cookware. Both the U.S. and the EU has clear standards for food contact materials. An importer must check the relevant standards according lab testing requirements base on your target market.
For instance, among the top five lab tests for cookware, food contact testing is the most common one. This testing will look for residual materials remaining on the product after manufacturing. It will determine overall chemical migration and the presence of any residual material.
AQF offer options both for on-site quality inspection and lab testing via our digital platform to support importers to manage the risks associated with purchasing and selling cookware.
3. DHL is using electric bikes for sustainable delivery
Ecommerce is penetrating in our life as more and more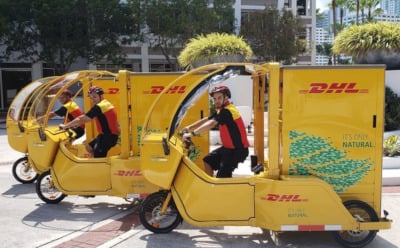 people are now booking online. According to Adobe Analytics, the ecommerce sales in the U.S. has surged 25 percent since the first day of March. As a result, the logistics providers are now handling more packages than ever.
How to deliver the packages safely and quickly? To solve this problem, DHL has just launched its low-powered electric-assist e-cargo bikes.
The e-cargo bikes will be first used in Miami. They will be equipped with three wheels and a cargo container. Each bike can carry up to 400 pounds of packages or 60 cubic feet in volume.
The bikes will contribute to DHL's last-mile delivery. A DHL truck will carry up to 9 carto containers to a Reef Hub. Then the cargo bikes will hook up the containers and handle the delivery from here. Once finished delivering inbound packages, the containers will be reloaded for outbound shipments.
And don't worry about seeing those delivery bike running around with no order in the street. DHL will train its couriers with operation requirements to ensure the compliance with federal, state and local traffic laws.
E-cargo bikes can save the cities
According to DHL, its latest e-cargo bikes can not only improve its delivery service but can also save the cities.
The bikes will help to save the environment. One e-cargo bike is operating on the road, one conventional delivery van will DHL take down off the road. By using the bikes, DHL expects to reduce 101,000 kilograms of CO2e annually. This will significantly help DHL reach its Zero Emission Commitment by 2025.
The bikes will also help to relieve the congestions in the cities. Replacing the delivery vans with e-cargo bikes, less cars will be on road. They can help to reduce the congestion and promote pedestrian safety. Also, the bikes won't need the parking lots so they can help to reduce the pressure of parking lots too.
Greg Hewitt, DHL Express U.S. CEO, said the company is thrilled to leverage the new environmentally-friendly delivery tools. He said:
They reinforce our own ongoing program to minimize our environmental footprint and support the city government's efforts to promote sustainable city living.
DHL is letting your packages fly to you
Imagine you order something online and it's expecting for delivery. Your package might come to you by bus, by truck or by bike. But Guangzhou, China, DHL is letting your packages fly to you (related: U.S. Blacklists Huawei in Trade War Move see #3).
In May 2019, DHL became the first international logistics provider to launch drone delivery in China. Each DHL drone can carry up to five kilograms of cargo per flight and reduce up to 80 percent of total costs per delivery. They can limit one-way delivery time within 8 minutes. Their ability to take off and land vertically allow them to move conveniently even in densely urban areas.
What's more, these drones are equipped with high technology. They have high accuracy GPS and visual identification to avoid flying into human or other objects. With the receivers' addresses, the drones can even automatically set the best delivery route.
As for now, DHL's delivery drones are only flying in Guangzhou. But the company is working closely with its partner and is expecting to launch drones with greater load bearing and longer flight distance in the future.
Follow the link below to learn more about DHL's e-cargo bikes.
DHL pilots e-cargo bikes in Miami to reduce congestion, pollution – Cailin Crowe, Supply China Dive
---
We're constantly scanning the web for top manufacturing stories and news. If you'd like to submit an article for consideration for our weekly Best in Manufacturing, send us a message and let us know