Learn about U.S.'s ban on Huawei, relocating manufacturing lines in Vietnam and DHL's drone delivery service in this week's roundup.

Best in Manufacturing – June 02, 2019

Each Sunday, we publish a list of top articles and other content related to manufacturing in areas like quality control, product development, supply chain management, sourcing, auditing and law.
1. U.S. blacklists Huawei in trade war move
President Trump has declared a "national emergency", banning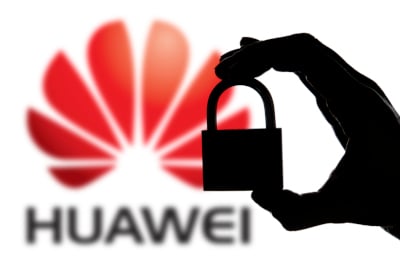 U.S. firms from using telecom gear from sources the administration considers national security threats.
The U.S. Commerce Department swiftly followed this announcement by placing Chinese tech company Huawei on its "Entity List," effectively deeming it a national security threat.
The ban took effect on May 17th and soon caused chain reactions in the industry. This move forbids U.S. companies from supplying companies appearing on the Entity List. Huawei joins the list, which includes fellow Chinese telecom firm ZTE.
The U.S. Department of Commerce's official reasoning for the ban is that "Huawei is engaged in activities that are contrary to U.S. national security or foreign policy interest".
The ban has also escalated trade tensions between the U.S. and China. Since Huawei appears to have close ties to the Chinese government, Trump's move against Huawei could become a bargaining chip in trade war talks.
Christopher Balding, a former economics professor at Peking University, says the ban exemplifies the lack of trust between the U.S. and China:
This lack of trust is more than just an existential or theoretical implication but directly impacts the ability to reach a deal.
Ban affects Chinese and American supply chains
Huawei, its U.S. suppliers and U.S. customers will all feel the effects of the ban.
Huawei spent $11 billion last year on U.S. Android systems, chips and other components. Many U.S. tech companies cut their supplies to Huawei immediately after the ban was announced.
The U.S. government has temporarily eased restrictions for 90 days to help supply chains adjust to the ban. But chipmakers including Intel, Qualcomm, Xilinx, and Broadcom have told their employees they will not supply Huawei until further notice.
Android system developer Google has also started to cut ties with Huawei. The restriction has suspended Huawei's commercial Android license. Current Huawei holders can continue to use and download app updates provided by Google. But future Huawei devices will no longer have access to popular Google apps like Google Play, Gmail and YouTube.
The ban also affects other ends of Huawei's supply chain. Small U.S. carriers could suffer from the ban. These carriers often use Huawei equipment due to its lower cost compared to larger competitors like Nokia and Ericsson.
Huawei suppliers outside the U.S. are worried about the ban too. Japan Finance Minister Taro Aso said the ban could impact the country's firms and economic growth:
There could be direct and indirect effects on Japan. There are Japanese companies that supply parts to Huawei, and supply chains are intertwined in complex ways.
Huawei says it has long been preparing for ban
Huawei has invested for years in producing its own chips. Huawei now supplies 54 percent of its own smartphone modem chips and only sources 22 percent from US-based manufacturer Qualcomm. So although the ban will inconvenience Huawei, it won't necessarily ruin the Chinese company.
Huawei's founder and CEO Ren Zhengfei said in an interview to China's state media: "The current practice of U.S. politicians underestimates our strength".
Huawei's Hisilicon is a leading semiconductor innovator and manufacturer. Hisilicon mainly designs chips for Huawei devices. President He Tingbo said Hisilicon has long been preparing for the "extreme scenario" in an open letter to its staff. He also said Hisilicon can ensure a steady supply and the "strategic safety" of most Huawei products.
On the one hand, the ban does hurt Huawei. It will sharply slow Huawei's production and narrow its market. But on the other hand, the ban pushes Huawei to develop its own ability to manufacture alternative components. With its own technology, Huawei will no longer need to lean on other suppliers.
CEO Ren expressed confidence in Huawei's long-term outlook: "It is expected that Huawei's growth may slow, but only slightly". But what impact will it have on the U.S.-China trade war?
Follow the link below to learn more about the U.S. ban on Chinese tech giant Huawei.
Trump's Huawei ban escalates the US-China trade war into a tech Cold War – Linette Lopez, Business Insider
2. Relocating manufacturing plants to Vietnam? Be cautious
The U.S.-China trade war is reshaping the manufacturing map. Escalating trade tensions hurts the U.S. and China but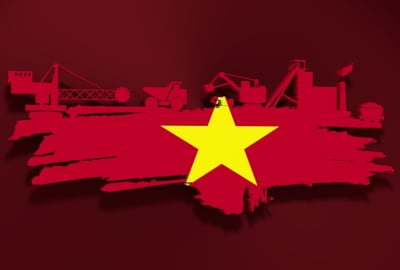 can also benefit smaller countries—like Vietnam, for one.
Baker & McKenzie, a corporate law firm based in Hong Kong, said:
Many companies were investing in production outside of China, particularly in South East Asia…the recent trade friction has simply accelerated this evolution.
Vietnam clearly benefits from manufacturers relocating from China. Relocations bring mass job opportunities and revenue to the country. Vietnam's manufacturing sector was the strongest segment of Vietnam's GDP in 2018.
But relocations are also exposing Vietnam's shortcomings, like a lack of skilled workers and insufficient infrastructure.
Facing harsher tariffs operating in China, increasingly more manufacturers are considering Vietnam as an alternative destination.
Vietnam might be a benefactor in the trade war
Many big brands like Nike, Samsung and Apple are all shifting their production to Vietnam. And it's easy to see why.
This featured article highlight five key benefits of moving manufacturing plants to Vietnam:
Free trade agreements (FTAs): FTAs lower tariffs on imported Vietnamese goods for many countries. The FTAs can also push investment into Vietnam and foster collaboration.
Close proximity to China: Vietnam's proximity to China can help reduce costs and limit interruptions or delays to existing supply chains. Production shifts to Vietnam might be smoother and easier than to more distant countries, like India.
Convenient transport networks: Vietnam's coastline is approximately 3,200 km long with around 114 seaports. The three largest seaports in Vietnam are in Hai Phong (north), Da Nang (central) and Saigon (south). Importers benefit from low transportation fees to port.
Low labor costs: Vietnam's monthly minimum wage in 2019 varies from US$125 to US$180 by region. In contrast, China's wages range from US$143 to US$348.
Stable governance: Vietnam has a relatively stable government. The government has worked to improve business policies and labor laws, as well as increased investment in industrial zones.
Think twice before moving your manufacturing to Vietnam
Although many manufacturers are moving to Vietnam to avoid sanctions, you still need to think twice before uprooting your supply chain. Consider these factors before making your decision (related: Manufacturing in Vietnam: 4 Key Factors for Moving from China):
Availability of capable manufactures for your product type: Vietnam's products are not as diversified as China's. There are also fewer capable workers—Vietnam ranks 120th out of 130 countries in terms of

the breadth and depth of specialized skills. It could be a challenge to find suitable manufacturers.

Cost of moving your existing supply chain in China: Lower labor costs alone aren't enough incentive to relocate. The fees for relocating, importing machinery and quality control vary in Vietnam. Carefully calculate relocation costs before making your decision.
Infrastructure development: Vietnam's infrastructure is another limiting factor. You might face longer lead times and unexpected delays due to less efficient infrastructure. But the good news is Vietnam is investing in infrastructure to improve the situation.
Foreign-owned Vietnam manufacturers:

A growing number of factories in Vietnam are Chinese or Taiwanese-owned, which can make your transition much smoother.
Vietnamese officials are also considering opening three new special economic zones (SEZs) to foreign investment in 2019. But Vietnam's ability to continue to absorb foreign investment is also constrained by rising land and factory costs.
There's much to consider when sizing up Vietnam as a potential destination for relocation. Consider hiring a professional service in the region to assist your firm with your relocation strategy.
Follow the link below to learn more about relocating manufacturing plants to Vietnam.
Why Vietnam is Overtaking China as a Destination for US Export Manufacturing – Dezan Shira & Associates, China Briefing
3. Flying packages: DHL is using drones to deliver in China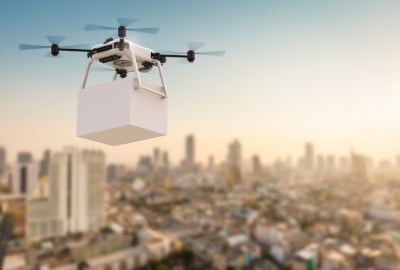 Here comes a new way to deliver packages. DHL just became the first international logistics provider to launch drone delivery services in China.
DHL is partnering with Chinese drone company EHang for the flights, using the company's latest Falcon series. The Falcon series is equipped with high-tech automation and intelligence capabilities to automatically set the best delivery route.
Drone delivery can significantly reduce the time and cost of shipping goods in both rural and crowded urban areas. With the ability to take off and land vertically, the Falcon drones can move conveniently in densely urban areas. Plus, the drones are more environmentally friendly than trucks and motor-driven bikes.
DHL's drone service in China is only available in Guangzhou now. But the company is working closely with EHang to create drones capable of handling more weight and traveling longer distances.
Drones could solve last-mile delivery challenges
With a vast and sometimes wildland area, fast and accurate delivery is not always easy in China.
Delivery companies and retailers are all finding ways to solve the last-mile delivery problem. Couriers often use motor-driven bicycles for last-mile delivery. But DHL has recognized drones may be the key to solving the challenge.
The inaugural route of DHL and EHang's partnership was custom designed for one of their Chinese customers. The route covers approximately eight kilometers between the customer's premises and the DHL service center in Liaobu, Dongguan, Guangdong Province.
There are three main benefits that the DHL drones can bring:
Reduced delivery time – Drones reduce one-way delivery time from 40 minutes to only 8 minutes.
Reduced delivery costs – Drones can save up to 80 percent of total costs per delivery.
Reduced carbon emissions – Drones emit less carbon than motor vehicles, due to smaller frames and shorter delivery times.
EHang's Falcon drones can carry up to five kilograms of cargo per flight with eight propellers on four arms. They're equipped with high accuracy GPS, visual identification, smart flight path planning and real-time network connections to handle complex road conditions and traffic congestion.
In the future, the drones will also feature high-tech functions like facial recognition and ID scanning to ensure safer and more accurate deliveries.
Some remain skeptical of drone delivery
It seems like everyone is experimenting with drone delivery. Google, Amazon, Alibaba and JD have all launched their own drone delivery programs. But supply chain professionals haven't accepted drones just yet.
Only 14 percent of supply chain companies are using autonomous vehicles (AVs) or drones according to the 2019 MHI Annual Industry Report. And a surprising 32 percent of companies say they are not likely to adopt this technology in the next five years.
There are four major practical challenges with drone delivery:
Dropping difficulties: Drones drop your package rather than delivering them safely to your doorstep. Poor weather conditions like wind, rain and snow can all affect the drop location. It's not easy to drop the package right where the customer wants.
Legal requirements: Licenses are also needed for flying. Retailers must prove to the Civil Aviation Authority (CAA) that drone delivery is safe. Retailers may have to look up FAA requirements for further information.
Safety issues: What if drones fall from the sky? You, your property and your pet could get hurt if a delivery drone crashes. Drone cargo could also be damaged. And who'll be to blame? One accident could kill your whole business.
Cost efficiency: Drone delivery is not yet affordable for most retailers. Online orders already cost most retailers more than in-store sales. If drone delivery is not economically affordable, no one will use it.
There's still a lack of clear business cases to justify investment in drones. But one thing's for sure: drone technology has a vital part to play in the future of logistics.
Follow the link below to learn more about DHL's delivery drones in China.
DHL launches new drone delivery route in China – Morgan Forde, Supply Chain Dive
---
We're constantly scanning the web for top manufacturing stories and news. If you'd like to submit an article for consideration for our weekly Best in Manufacturing, send us a message and let us know.