This week on Best in Manufacturing, learn how not to get taken advantage of when negotiating with Chinese factories, the impact of environmental regulations on China's factories & more!
Best in Manufacturing – December 10, 2017
Each Sunday, we publish a list of top articles and other content related to manufacturing in areas like quality control, product development, supply chain management, sourcing, auditing and law.
1. Survive Chinese supplier negotiations with these vital considerations
Are you nothing more than a walking wallet, simply waiting to get taken advantage of?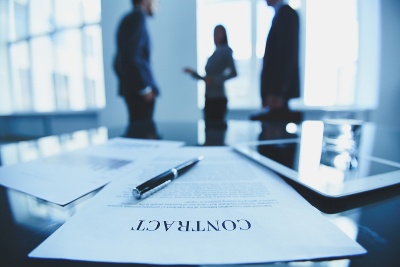 If you're an inexperienced buyer sourcing from a Chinese supplier for the first time, you could be that wallet.
There are plenty of professional and reputable suppliers in China. But there are others that might make a manufacturing agreement lopsided in their favor if they get a sense they're dealing with an inexperienced importer. Or they might intentionally omit certain terms of the deal so that, when the time comes, they can plead innocence and not be held accountable for quality issues and other potential problems.
But fret not - below are some essential considerations to discuss when you are negotiating with Chinese suppliers. By including these, you can avoid the remorse and hassles that comes with a bad purchase:

Total lead time:

determine when the factory is busy and how many days are needed to ship goods so you can get an idea of lead time

Incoterms:

how are the goods actually going to get to you and who's going to pay for shipping? Are you going to use FOB, DDP, DDU or CIF terms?

Intellectual property rights:

if you've got a unique product that you don't want ripped off, how are you going to address that with the factory? With something like a NNN agreement (non-disclosure, non-circumvention, non-use) or by some other means?

Payment terms:

how, when and in what amounts is money exchanged

And more!
Experience is a valuable teacher. Yet you'd be hard pressed to find someone that's willing to have a really bad first experience buying from a factory just so they can learn from their (costly) mistakes. With the considerations above (and the rest in this featured article), you can make smarter purchasing decisions and hopefully import more smoothly.
To read about the other considerations when negotiating with a factory, check out the full article in the link below:
Sourcing from China 101, Part 5: Negotiation: The Terms You Need to Discuss - Renaud Anjoran, Qualityinspection.org
2. Environmental regulations: a hassle for Chinese businesses
Most people don't enjoy pollution. I'd say it's almost impossible to find someone that actually relishes inhaling smoggy air, drinking contaminated water or living near hazardous materials. And while the distaste for experiencing pollution is nearly universal, the support for efforts to remove it is not.
As this featured article makes clear, pollution affects manufacturing in China in several ways. Recently, for example, 12,000 officials were disciplined and 18,000 companies were punished in the country's war on pollution. Not surprisingly, factory owners aren't always eager to clean up. The crackdown targets their facilities and sometimes forces them to buy expensive equipment, lay off workers and shut down operations temporarily or even permanently.
Zibo, China, is the focus of this featured article and is a major manufacturing hub for ceramics. Currently, it is experiencing "environmental shock therapy" in the form of major changes to how industry is regulated. Some factories are getting demolished for not complying with environmental laws. Others are trying as fast as possible to meet them and avoid the same fate.
For business owners, aside from the fear of getting shut down, they are challenged by losing customers. Since there is a "start-stop" nature to production to abide by government orders, buyers have shifted their purchasing to other parts of the country.
Curious about the effects of the campaign for less pollution in Zibo and what it might mean for manufacturing in China? Check out the full article in the link below:
China's Ceramics Capital Struggles to Adapt Amid War on Smog - Retuers via Voice of America
3. Fighting sex trafficking through manufacturing
Roughly 20.9 million adults and children are bought and sold across the world as part of the $99 billion dollar a year sex trafficking industry.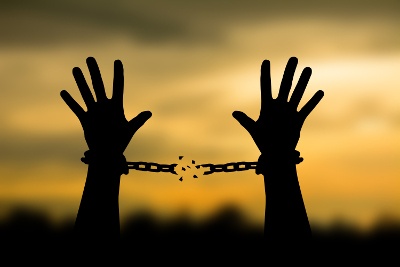 One man, after watching the movie Taken, decided to do something about this gigantic criminal enterprise.
James Bartle of Outland Denim decided to visit Southeast Asia to see the sex trafficking industry and its harsh realities firsthand. Afterwards, in 2011, he launched the Denim Project in Cambodia, Thailand and Burma to offer people vulnerable to the sex trafficking industry a path to employment.
Outland Denim is a "profit for purpose" company and stands beside others, such as Purpose Jewelry, in having a socially-conscious mission behind the products they make.
By providing jobs to those who are at risk of falling prey to the sex trafficking industry, the workers are able to support their families, integrate into their communities and pursue higher education.
To learn more about socially-conscious manufacturing and more "profit for purpose" companies, check out the featured article in the link below:
How Can Companies Help Human Trafficking Survivors? Give Them Jobs - Nadra Little, Racked
4. Advice to form a well-prepared supply chain
When it's your hour of need, it might also be someone else's too. If you're importing products at a busy time of the year, a factory will likely have customers in similar circumstances, all demanding that their products get completed and shipped first for XYZ reason.
In this sort of situation, the considerations below can go a long way to helping ensure you get your goods when you're supposed to:
Gather data:

do you know the spending habits of your customers? What about their demographics? Do they buy at a certain time?

Negotiate delivery terms:

Is your supplier aware of your timing needs? Do you trust your supply chain to have goods delivered days in advance of when you start to sell, as opposed to weeks? Craft your terms according to the trust you place in your suppliers.

Make contingency plans:

relying on one plan can be dangerous. If something goes wrong, and you don't know what to do and haven't made preparations for a worst case scenario, you might miss out completely on a business opportunity.

Track outcomes:

what has historically worked well during your busy season? Which products flop and which succeed? Record the outcomes of the season so you can be prepared for the future.

And more!
Not everything goes perfectly in the time building up to and during your peak season. But if you read the advice of this featured article, you can potentially align reality closer to your ideal situation. Read the full article in the link below for more considerations for your supply chain:
Prepping Your Supply Chain for The Holiday (or Any Busy) Season - Marcie Geffner, dun & bradstreet B2B
5. Packaging design tweaks to optimize manufacturing
The packaging that sparkles in the eyes of the marketing team might look like a major hassle in the eyes of the people who eventually make it.
If there isn't adequate communication between marketing and manufacturing teams, packaging might suffer from production delays and defects. This featured article provides a few suggestions to assist with preventing that from happening:

Simplify package styles to minimize or eliminate changeovers:

when designing packaging, don't just optimize for aesthetics - bring manufacturers onboard to advise on the practicality of making something a certain way

Standardize sizes:

does your packaging get complicated between SKUs? Are they similar products that can use standardized packaging? If so, you can potentially save manufacturing time, and as a result, money

Eliminate label skew:

some labels don't need to wrap completely around an object, like a bottle. By creating a small gap between the ends of the labels, you can avoid customers perceiving any traces of label skew altogether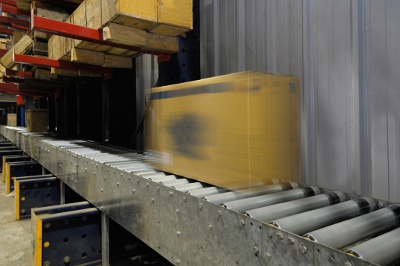 These suggestions, in addition to a handy Packaging Inspection Guideline, might even help you put your packaging on a level above that of your competitors'.
It's no secret that packaging is an essential part of convincing consumers to buy your products. By checking out the info contained in this featured article, you can potentially spend less money, help your packaging manufacturer meet your requirements and delight your customers more.
To read more about packaging design changes, check out the featured article in the link below:
3 Easy Package Design Tweaks that Smooth Manufacturing - John R. Henry, Packaging Digest
---
We're constantly scanning the web for top manufacturing stories and news. If you'd like to submit an article for consideration for our weekly Best in Manufacturing, send us a message and let us know.