This week on Best in Manufacturing, learn why many manufacturers think digital transformation is critical to success, about China's dominance of India's smartphone market & more!
Best in Manufacturing – September 10, 2017
Each Sunday, we publish a list of top articles and other content related to manufacturing in areas like quality control, product development, supply chain management, sourcing, auditing and law.
1. The impending digitization of industry
Remember typewriters? I've never used one, but decades ago, they were a reliable way to type letters and documents. And while they were able to do their job, they weren't as efficient as something most of us are more familiar with: a computer.
Similar to this upgrade in efficiency between the typewriter and computer, so too is industry going to evolve because of digitization. The ways digitization actually manifests are many: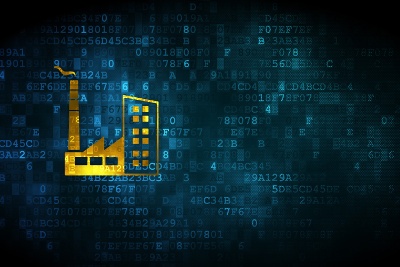 Advanced analytics and machine learning: smart sensors and digital networks, for example, will help deliver valuable insights about optimization to factory management
Smart products and services: products that are connected to the web can offer data to manufacturers that can be used to improve user experiences
Smart factories, plants and operations: wearable tech for workers and connected machines, among many other developments, are some of the ways that digitization will improve efficiency and maybe safety as well
And more!
This featured article also contains research conducted on manufacturers. Some of the findings include:
Many see the digital transformation as "critical to success"
Bigger companies tend to be happier about their digitization progress
Viewing cyber security as a major concern (55 percent of respondents in the study)
Are you curious about the other ways digitization is affecting industry? Follow the link below to check out the detailed article:
Technology Spotlight: The Great Digitization of Industry – Greg Gorbach, Supply Chain Management Review
2. Better supply chains through improved delivery
Supply chains are undergoing a change that will make them more efficient and less expensive to operate. The change stems from new business processes and technologies that will affect the way logistics real estate is used and considered.
Looking at the past, a warehouse might've just been used to store goods until a major retailer was ready to accept them. But with the rise of e-commerce, warehouses that are in dense urban centers are more desirable because of their proximity, not just to stores, but to individual end users as well.
Due to the disruptive changes supply chains are undergoing, the four major supply chain variables will experience a shift. This featured article mentions:
Transportation: changes in autonomous driving and energy storage will keep supply chains moving for greater periods of time and with less people needed
Labor: in the face of truck driver shortages, autonomous vehicles will help reduce labor costs
Inventory carry: this cost is expected to rise, since a broader selection of goods will be available to consumers that crave "availability, variety, and speed of delivery"
Rent: more desire for appealing logistics real estate will result in an increase in this variable
Despite two supply chain costs increasing, the author still thinks that the supply chain of the future "…while more complex, will be less expensive and more efficient." What do you think the supply chain of the future will look like? Let us know in the comments section below.
To read the full article that covers this topic, follow the link below:
Delivery Is Getting More Complex, but Will Soon Be Faster and Cheaper – Hamid Moghadam, Fortune
3. New 3D printing tech may lead to low-cost, wearable electronics
When wearing a pair of jeans, you likely don't have any problems getting the fabric to move and adapt to your body. The jeans are flexible. But you probably wouldn't be able to move very easily if you wore a pair of jeans made out of sheet metal.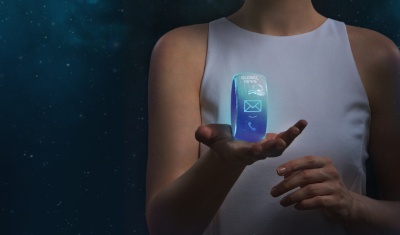 What's the intersection of metal and jeans? Metals are rigid and have not been easy to adapt to clothing for use in wearable electronics. For instance, small metal components might easily break if they're flexed, rendering the wearable electronic device broken and useless.
Yet thanks to the work of researchers at Harvard University and the US Air Force Research Laboratory, manufacturing wearable electronics has progressed closer toward being easier.
The researchers developed a new manufacturing technique called hybrid 3D printing. It allows for electrically conductive inks and rigid components to integrate with other materials. As the featured article reports:
With this technique, we can print the electronic sensor directly onto the material, digitally pick-and-place electronic components, and print the conductive interconnects that complete the electronic circuitry required to 'read' the sensor's data signal in one fell swoop.
Importers and manufacturers might be able to use this technology in the years to come as it becomes more widely commercialized. And who knows – maybe in the future, hybrid 3D printing combined with something like the Sewbot, could create automated production lines capable of churning out sophisticated wearable technology in droves.
To find out more about 3D hybrid printing and the work of the researchers of this featured article, check it out by following the link below:
Low-Cost Wearables Manufactured by Hybrid 3-D Printing - Lindsay Brownell, Phys.org
4. How Chinese companies came to dominate the Indian smartphone market
Losing substantial market share is a nightmare for any business. This featured article looks at how this happened in the case of the Indian smartphone market. Chinese companies have started to make significant headway into the Indian market over the last two years. Smartphone vendors in India have lost roughly 35 percent of the market to Chinese companies.
In the beginning, Indian companies worked with Chinese original design manufacturers (ODMs) to produce phones to supply the Indian market. As time went on, however, the Chinese market became saturated with smart phones, and Chinese companies looked elsewhere to expand. Like India.
And with knowledge of what the Indian consumers fancied after years of selling phones there through Indian companies, it was a small step to really "try" in the Indian market. With large marketing budgets and their own experience of selling in China, the Chinese companies quickly came to dominate and push out domestic smartphone makers.
For the full details, you'll have to check out this featured article for yourself. But it serves as an interesting lesson – and potentially a warning – to importers and manufacturers everywhere.
Could Chinese gadgets overwhelm those of your home market? What will you do if Chinese companies start to develop their own brands and compete against what you're importing into your home country, instead of allowing you to private label a product? These are considerations importers and manufacturers need to be mindful of or risk getting shut out of their own market.
To read more about this featured story, check out the full version in the link below:
How Indian Smartphone Makers Lost the War against Chinese Companies – Manish Singh, Gadgets 360
5. New labor laws in South China
Local labor laws might not always be the most exciting topic, but if you want to make sure your importing operation stays compliant, then they're important to consider. And while this featured article doesn't cover the labor laws of every province in China, it does cover a manufacturing hotspot: Guangdong province.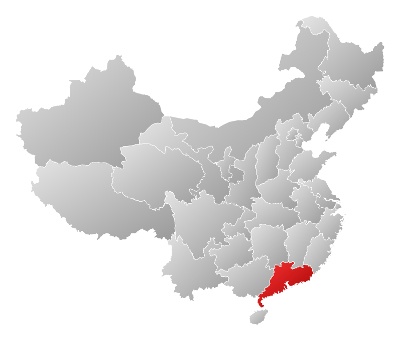 The goal of the new labor laws is to make "the province's labor adjudication more consistent". Hopefully as well, the changes in the labor laws will reduce labor unrest in Chinese workers.
Some highlights of the changes in the laws include:
An employee needing to clearly state if he/she is leaving an employer on the grounds of wrongdoing or abuse, or else forfeit their ability to demand to statutory compensation for this reason
If an employer moves location, it must consult with employees and reach an amendment to their contract
An employee can demand an employer pay contract damages according to the employment agreement of the parties
Importers should always care if their supplier is adhering to local labor laws, or else risk not being able to receive goods due to strikes or the government closing the factory. And to understand the most recent changes to these laws, you can check out the full article in the link below:
Guangdong's New Employment Laws – Grace Yang, China Law Blog
---
We're constantly scanning the web for top manufacturing stories and news. If you'd like to submit an article for consideration for our weekly Best in Manufacturing, send us a message and let us know.