This week on Best in Manufacturing, learn about labor unrest in China, using drones for maintenance, IIoT in the packaging industry, manufacturing technology trends, and prospects for doing business in Thailand in 2017!
Each Sunday, we publish a list of top articles and other content related to manufacturing in areas like quality control, product development, supply chain management, sourcing, auditing and law.
1. The scale of Chinese labor unrest
If there's a strike in China, you probably won't hear about it.
Despite around 2,700 strikes and worker protests in 2015, there isn't much coverage on them in mainstream Chinese news outlets.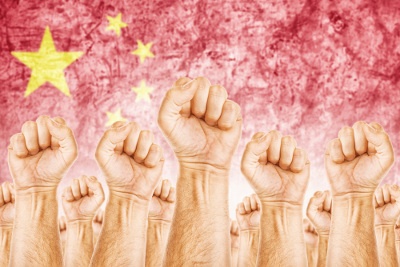 Part of the reason is that the media fears covering sensitive stories. Another reason is the government's goal to maintain the impression of everything remaining harmonious, as if there's no discontent whatsoever in the Chinese manufacturing sector.
But this is hardly the case. In the face of the government cracking down on worker-activists, Chinese workers still fight for the fair treatment they deserve. And as the documentary featured in the article reveals, there are plenty of people that care about this struggle for protecting worker rights.
There are consequences for activism, however. The Chinese government often blames activists for stirring up unrest and may detain or harass them, like in the case of Zeng Feiyang.
The strikes and general uproar of the workers over their treatment is a reminder of the importance of maintaining social and brand compliance. Not only is maintaining compliance helpful for businesses to keep operating smoothly, but it's also a step toward preventing the injustice done to workers throughout China.
If you'd like to learn more about the protests and crackdowns in China, check out the full article in the link below:
"We the Workers": On the Front Lines of China's Record-level Labor Unrest – James Griffiths, CNN
2. Using drones for maintenance
When workers have to inspect dangerous areas, it can be expensive and time consuming. Not only are workers in a potentially hazardous work site, but they also need to painstakingly record details and observations, which further delays the facility they're checking from operating normally.
But as the featured video mentions, GE Ventures is exploring the use of flying and crawling drones to reduce the time of industrial inspections by up to 50%. The drones are equipped with thermal imagers and can send back telemetry data for accurate reporting. Since the inspection is recorded, that means operators can review parts of the video repeatedly without having to revisit the site personally.
Drones are easily replaceable. People aren't. Using drones takes people out of harm's way. And aside from avoiding danger, factories and industrial facilities can greatly benefit from using drones. The unique and recorded perspective the drones offer inspectors means they'll potentially spot problems that otherwise might've been overlooked.
If you'd like to view the full video about using drones for inspections, check it out in the link below:
Manufacturing Minute: Drones Improve Industrial Maintenance – Andy Szal, Manufacturing.net
3. IIoT's contribution to Lean manufacturing in packaging
Lean manufacturing isn't always easy to implement in the packaging industry. For instance, the variety of machines and their different software platforms makes identifying what the author calls "patterns of opportunity" challenging. But the Industrial Internet of Things (IIoT) can help.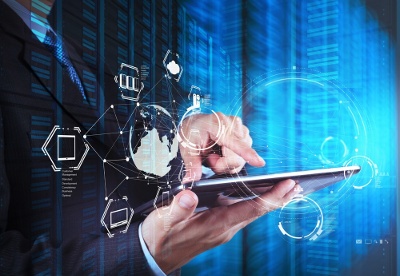 Connecting machines to get the data and insights necessary for improvement might have once been an expensive and time-consuming undertaking. The advent of IIoT, however, has greatly brought down the cost and difficulty of gathering the information that manufacturers can use to implement Lean and improve their efficiency.
IIoT specifically helps implement Lean by giving factories:
Connectivity – your equipment can wirelessly communicate instead of having to rely on bundles of Cat5e cables
Data collection, consolidation and viewing – cloud-based software solutions help organize and simplify the data you connect to the platform, which reduces the strain felt by IT departments
The author makes the point that investing in Lean through IIoT can make a big impact in reducing unplanned downtime. And even avoiding a few hours of downtime can mean saving thousands of dollars each month.
If you'd like to read more about IIoT and Lean manufacturing in the packaging industry, check out the full article in the link below:
2 Ways IIoT Can Enable Lean Practices on Your Packaging Line – Chris Riley, Packaging Digest
4. An infographic on manufacturing technology trends
2017 is still pretty fresh and there are plenty of predictions about what trends will dominate the year (see #4). But in looking ahead, it's important to also remember the past.
A survey conducted by RSM in 2016 of C-level manufacturing executives and the resulting infographic the company made about it are a great aid to understanding ten major technology trends in the industry. A portion of it is below:
In addition to the infographic, the article also touches on other trends in the manufacturing industry that will redefine its standards and move it forward, such as:
Green manufacturing will replace existing methodologies – green initiatives are "essential components to saving money for manufacturers"
Avoiding the IIoT will be impossible – in 2017, "any type of new system purchased will have connectivity with the internet", thereby enabling the system for IIoT integration
Customization will replace traditional inventory management – advanced computer analytics systems will help manage inventory in real time, which will also help manage overstocking and understocking issues
And more!
Staying aware of these trends can help you understand where manufacturing is heading. And as a result, they can help you remain successful as your competitors start to upgrade their processes and equipment.
If you'd like to see the full infographic and discover the rest of the trends the author writes about, check out the full article in the link below:
[Infographic] 6 Recent Trends in Manufacturing Technology to Increase Agile Responsiveness, Continuous Improvement & Customization – Adam Robinson, Cerasis
5. Thailand's prospects for foreign businesses
China receives the lion's share of attention when it comes to business in Asia. But there are plenty of other countries in Asia, like Thailand, that deserve consideration too.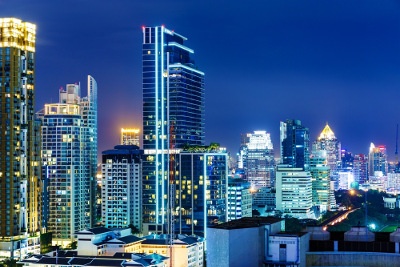 Thailand occupies a strategic position between China and India. It goes almost without saying that these are two huge markets and are a major opportunity to those with the audacity to pursue business in both countries. Setting up operations in Thailand could offer manufacturers the favorable time to market they need to beat competitors also trying to get into China and India.
Another major advantage of doing business in Thailand is the incentives offered by the country's Board of Investment (BOI). Foreign entrants have several beneficial tax breaks, including:
An eight year corporate income tax exemption
A 50 percent tax reduction for five years after the tax holiday
A double deduction from the costs of transport, electricity and water supply
A 25 percent reduction on the cost of installation or construction of facilities, in addition to an exemption of import duty on raw or essential materials imported for use in production for export
Deciding whether Thailand is right for your business will probably require extensive due diligence. Most likely, you'll need to personally visit Thailand to get a real feeling of conditions there. But considering Thailand's position and some of the tax incentives in place, there are compelling reasons to at least give scoping out the country a shot.
If you'd like to learn more about Thailand's business potential, check out the full article in the link below:
Thailand in 2017: a Changing Investment Landscape – Harry Handley, ASEAN Briefing
---
We're constantly scanning the web for top manufacturing stories and news. If you'd like to submit an article for consideration for our weekly Best in Manufacturing, send us a message and let us know.