This week on Best in Manufacturing, learn about supply chain risks that make even experienced importers nauseous, questions to ask before signing a manufacturing agreement & more!
Best in Manufacturing – September 3, 2017
Each Sunday, we publish a list of top articles and other content related to manufacturing in areas like quality control, product development, supply chain management, sourcing, auditing and law.
1. The risks making your supply chain sick
Imagine your least favorite food. It's probably something that will make you sick or at least uncomfortable. For some (like me), that food is shellfish. For others, it's a certain fruit, like durian. There are many food options out there that repel different people. But how does this feeling of nausea relate to your supply chain?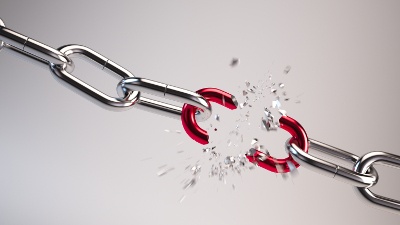 Not knowing exactly what's going on in your supply chain can very easily produce an uneasy feeling, much like eating some undesirable food.
You don't know if workers are treating your goods right. You might not be aware of the wayward storm approaching the destination port of your goods. Maybe there are children making the components supplied to your first tier supplier. The possibilities are endless.
Technologies like blockchain, for example, are helping address some of these issues. Regular audits of your suppliers and their sub-suppliers can assist in preventing violations of social compliance and retailer frameworks. Yet still, there are many other risks that are difficult to anticipate.
The author of this featured article lists a few of these risks, like:
Strikes
Civil unrest
Increases in labor costs
Corruption & bribery
Freight status
And more
If you know what can make your supply chain "sick", you can formulate backup plans to handle each contingency.
This featured article is the first part of a series about handling supply chain risk. In the future, there'll be more information on how to handle threats to a supply chain. In the meantime, if you'd like to read about the risks to a supply chain and what can make it "nauseous", check out the full article in the link below:
There's a Reason Your Supply Chain is Making You Nauseous: You Don't Know all of the Risks that Dwell Within It – Nick Heinzmann, Spend Matters
2. Improving manufacturing by understanding its processes
Some foreign buyers don't really care about the manufacturing processes taking place in their supplier's facility. Most suppliers are just contract manufacturers. After all, why should the buyer invest time (and likely money) into improving their processes?
Circumstances certainly dictate what's appropriate. If you're working with a factory that doesn't care about improving, then your efforts likely aren't best directed there. But if you understand the manufacturing processes taking place in a factory that does care about improvement, then you've found an opportunity for better quality.
This featured article outlines what goes into a manufacturing process. And with this sort of breakdown, you can understand the areas where you can and can't help a factory. A manufacturing process is composed of:
Process inputs: the resources that go into your product
Controlled variables: the aspects of the process that you can control, e.g. temperature of a kiln
Process outputs: for instance, the yield, waste and downtime of a manufacturing process
Uncontrolled variables: is the sun shining that day, affecting the drying speed of certain goods? Is there too much humidity? This part of the process refers to what you can't control.
Let's take a closer look at controlled variables. If you're manufacturing a product that requires injection molding, for example, do you know how your factory's workers have set the process's injection pressure? What about its injection velocity? Does the factory manager even know answers to these questions?
By familiarizing yourself with these aspects of how your product is made, you can make suggestions to how to improve the process, and your product as a result. While it may be hard work to understand the process in detail, it could make the difference between your product quality and costs and those of your competitor.
To learn more about manufacturing processes, check out the full article in the link below:
Understanding a Manufacturing Process in Your China Factory – Renaud Anjoran, Qualityinspection.org
3. Improved sneaker manufacturing
Shoe assembly still requires a great deal of human effort. While in September 2016 Adidas made a shoe using only robots, this accomplishment is not representative of how most shoes are made.
As this featured article reports, when it comes to making Nike shoes, the most labor-intensive aspect of their creation is assembling the upper. The upper is the flexible part of the shoe that rests on the top of your foot. It may seem like a simple enough part of the shoe to the naked eye. But human workers are still generally needed to make this component because it's a little too complex for robots.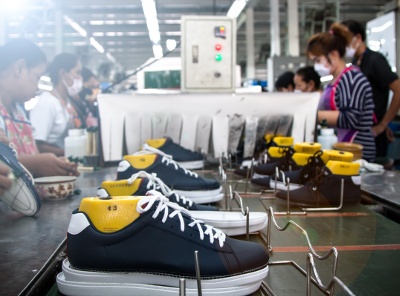 Recently, however, as a result of Nike's investment in a startup called Grabit, robots can use static electricity to make uppers. And as you might expect, they're much faster than humans:
It can take a human worker 10 to 20 minutes to arrange the pieces of the upper; Grabit's machine does it in 50 to 75 seconds. Over the course of an eight-hour shift, a machine monitored by a single employee can make from 300 to 600 pairs of shoes.
If Nike and other shoe manufacturers adopt this technology, then that means less workers will be necessary to make shoes, which could result in reshoring. And maybe this technology, combined with others like the Sewbot, could accelerate the shift to automated textile production.
Are you looking forward to more automated shoe manufacturing? Let us know in the comments section at the bottom of the page.
Learn more about this potential breakthrough in the shoe manufacturing industry by checking out the full article in the link below:
These Robots Are Using Static Electricity to Make Nike Sneakers – Bloomberg via Industry Week
4. Questions for manufacturing agreements in China
If you begin working with a contract manufacturer in China, you'll likely want to sign a manufacturing agreement to formalize the business that will take place. And if you start to develop a product with a factory, you'll definitely want a contract to specify who owns what.
But there's a lot to consider in a manufacturing agreement. To those that aren't lawyers, all the potential "ifs" and conditions to consider might be overwhelming. Thankfully, the team over at China Law Blog has come up with a list of questions that help break down these agreements into more digestible pieces.
I've provided some of the questions below:
Is the purchase from the actual manufacturer or is it from a trading company?
Who owns the technology for what is being purchased?
Is tooling/molding involved? If yes, what is the system?
What is the plan for warranty and dealing with defects that show up in the U.S. or in Europe after delivery?
Taking care of these questions, and the others in the remainder of this featured article, will help ensure you have a smooth manufacturing experience in China. And of course, they'll also serve your efforts to make sure you don't encounter any legal problems with your business.
Check out the full article in the link below to see the other helpful questions the author and his team offer:
China Manufacturing Agreements: the Questions We Ask – Dan Harris, China Law Blog
5. Manufacturing KPIs that could cost you
Businesses are always trying to improve their bottom line. One of the key ways they do this is to measure their performance with key performance indicators (KPIs).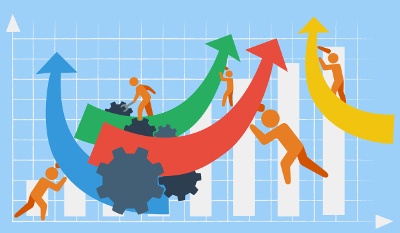 Within the realm of manufacturing, there are loads of KPIs to gauge effectiveness and success. For example, you might use measurements of yield, throughput or manufacturing cycle time to get ideas about quality, efficiency and responsiveness, respectively. But there are also a few KPIs that might not reflect the real performance of an organization.
The author of this featured article mentions these manufacturing KPIs to be wary of when evaluating performance:
Using inventory costs: you might risk disrupting the inventory mix, and production as a result, of relying on this KPI
Using labor efficiencies: using this metric can result in reducing an organization's agility and increasing inventory holding costs
Using absorption costs: there isn't much information provided by this metric to help with decision making
Selecting a supplier by the lowest cost per unit: while a low price per unit looks good, it may end up costing you in the form of product returns and maybe even legal problems. Remember: you get what you pay for.
Curious about manufacturing KPIs? Read more about them in the full article in the link below:
Five Costly Manufacturing KPI Mistakes CFOs Make – Doug Bulla, Quality Digest
---
We're constantly scanning the web for top manufacturing stories and news. If you'd like to submit an article for consideration for our weekly Best in Manufacturing, send us a message and let us know.