This week on Best in Manufacturing, learn about blockchain in supply chains, reasons for IIoT project failure, a U.S.-China trade war, automating Chinese manufacturing and Shenzhen as a global innovation center!
Best in Manufacturing – January 29, 2017
Each Sunday, we publish a list of top articles and other content related to manufacturing in areas like quality control, product development, supply chain management, sourcing, auditing and law.
1. Blockchain in global supply chains
The first question you might have is: what the heck is blockchain? The simplest way to describe it is a ledger for all Bitcoin transactions that have been performed. Originally, blockchain was intended for use with digital currencies like Bitcoin. But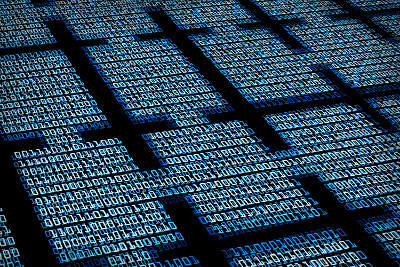 now the technology has evolved into something greater because of the security, transparency and overall potential it offers.
One example of this potential is the ability to use smart contracts. As the article reports:
Blockchain also allows for smart contracts to be coded and connected in such a way that the contract automatically executes an event if certain preconditions are met. An example would be a (near) real-time payment when goods are delivered.
By relying more on blockchain, businesses might be able to automate more of their supply chain and worry less about the human errors in it. And for importers, there are countless other benefits as well. The article also mentions how the use of blockchain can lead to:
Faster processing of transactions;
Reduced bank fees;
Reduced time for loan approval; and
Reduced risk of fraud
With all these benefits, do you think blockchain is right to implement in business? Or do you think the technology needs more time to mature before it's ready to be relied upon by companies everywhere? Let us know in the comments below!
If you'd like to read more about blockchain in the global supply chain, check out the full article that covers it in the link below:
Why Blockchain Is Not Just for Banks – Alexander van Tuyll van Serooskerken, Synechron
2. Common reasons for IIoT project failure
The Industrial Internet of Things (IIoT) is an exciting – and disruptive – opportunity facing the manufacturing industry. Automated and connected machinery, real-time data analytics, better customer service, transparent supply chains and greater overall efficiency are just a few of IIoT's benefits. While not every business will use the IIoT in the same way, this technological leap will definitely offer firms everywhere new ways to be competitive and a means to upgrade their processes.
But realizing the dream of IIoT integration isn't always possible. On some occasions, lofty, hi-tech aspirations conflict with the hard realities of practicality.
The author of this article mentions seven areas why he believes IIoT projects fail. I've provided snippets of 3 of them – the rest, you can check out on the CISCO website.
Starting too big too fast – Success is less likely to come if you try to implement something too grand all at once. By starting small with IIoT and working your way up to more advanced functionality, you'll increase your chances of turning it into an advantage rather than a failure.
Lack of a clear objective
Lack of internal company alignment – In the author's words: "You can only find the pot of gold together." Companies need to be collectively interested and involved in an IIoT project for it to succeed.
Not understanding and addressing security risks
Siloed or disparate networks – Some factories are old. Some are new. This difference in how modern factories are translates into different networks that you need to integrate with IIoT to capture data. Recognizing the varying systems you have to deal with and deciding on what approach to take from the get-go can help you make sure the IIoT isn't a botched project.
Lack of automated analytics
Spiraling cost
Taking into account all the ways that IIoT can go wrong can help you make it go right. Learn how to make sure you avoid common IIoT pitfalls by checking out the full article in the link below:
7 Reasons Why IIoT Projects Fail – Scot Wlodarczak, CISCO
3. The US-China back-and-forth trade war
China and the U.S. have a very significant trade relationship. In 2015, about $598 billion worth of goods were traded between America and China, making the latter America's largest goods trading partner. Yet despite this huge volume of trade, there are some that feel it's detrimental to America's economic health.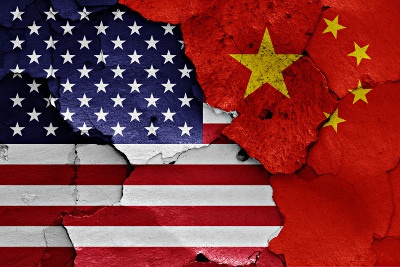 Newly inaugurated President Donald Trump has pledged action against China to correct this perceived problem, like by imposing a 45% tariff on Chinese made goods. Part of the call for punitive trade action stems from the belief that America is able to better withstand a trade war. But Beijing has effective, retaliatory trade tools at its disposal as well, and in all likelihood, both sides would suffer greatly in a trade war.
The article reports:
As each side tries to achieve increasingly contrary political and economic goals, neither would be immune from the fallout of a trade war. China has just as many options to retaliate against protectionist U.S. policies as the United States has to punish Beijing.
In the event that the U.S. imposes trade restrictions on China, so too will China impose trade restrictions on American products. Maybe China will introduce import quotas, local sourcing requirements, new countervailing duties or whatever else. Significant damage to American interests might also come in the form of the Chinese government making business difficult for American companies operating in China.
The suffering brought about by a trade war is a two way street that both America and China seem to be willing to tread…but only if the other goes first. Only time will tell if the next few years in the relationship between these two superpowers is dominated by trade hostility or amiability. Personally, for all our sakes, I'm hoping for the latter.
If you'd like to learn more about the potential trade war between the U.S. and China, check out the full article in the link below:
A Trade War That Cannot Be Won - Stratfor
4. Automating Chinese manufacturing
Robots and Chinese workers are at odds with each other. While the manufacturing sector in China has historically relied on cheap labor to build itself up, robots are seen as a way to fight increasing costs. Automated machines, after all, don't need wages…or lights. They only need maintenance and investment. Unlike their human counterparts, they don't need food, sleep, sick days, maternity/paternity leave and so on – they just keep working.
There are still some limitations of robot workers. As this video for this week's Best in Manufacturing selection mentions, only human workers are currently able to place components on circuit boards at the featured factory. This difference in ability will buy workers some time at their jobs, but the transition to a highly automated workforce seems inevitable.
The CEO interviewed in the video lists labor shortages and rising labor costs as the two major reasons pushing him toward using automation. These reasons, coupled with the drive toward smart manufacturing (see #4), put the job security of millions of Chinese workers in question.
Although making the most out of smart manufacturing will require collecting data, building software and producing the right tools, once fully operational, factories will no longer be ordinary. Instead, they'll be super factories of the future that have arrived already. And while this transition won't happen overnight, it's definitely on the horizon.
What automation will do for importers remains to be seen. Less workers and greater efficiency means less costs for manufacturers, which in turn could mean cheaper prices for those buying from abroad. But it's anyone's guess as to whether or not the cost benefits will pan out for anyone aside from factories themselves.
If you're interested in how automation might affect factories in China, check out the video in the link below:
"What is China": China Reboots Manufacturing toward Automation – Feng Xin, China Global Television Network
5. Shenzhen: a global innovation megacity
Going back in time to where Shenzhen is located, you most likely wouldn't recognize it. Almost four decades ago, in 1979, Shenzhen was nothing more than a fishing village. But thanks to Deng Xiaoping's effort to establish a Special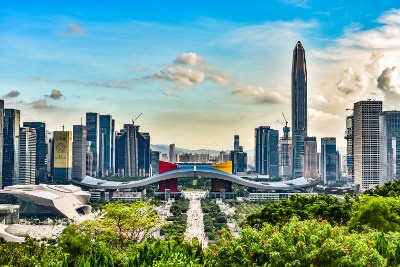 Economic Zone in the Pearl River Delta region, what we know as Shenzhen today became possible.
While in the past the factories around Shenzhen might've produced relatively cheap items, that's no longer entirely the case. If anything, Shenzhen is a perfect example of China's rise up the industrial value chain.
Apple supplier Foxconn has a mega factory in Shenzhen. The drone producer DJI is headquartered in Shenzhen along with Chinese smartphone producer Huawei. And these are just a few examples of companies in a city riddled with increasingly hi-tech firms.
One of Shenzhen's major advantages is that it rests at the heart of many supply chains, especially for electronics. The convergence of so many supply chains in one location is especially obvious if you visit Shenzhen's Huaqiangbei electronics market. With so many parts easily accessible, hardware startups, entrepreneurs and hardware accelerators like HAX find the city almost too good to be true.
The article also mentions how the economy has helped attract a culture of innovation:
The rapid growth of Shenzhen's economy has both paralleled and facilitated its structural shift favoring innovation. After averaging about 35% annually for its GDP growth through 1995, Shenzhen kept its annual growth at around 14% through 2014. As a result of this slowed but sustained high growth, Shenzhen's GDP per capita in 2014 reached around $25,000, the highest of all Chinese cities.
Greater GDP per capita has led to more development of the city and has acted like a beacon to talent, both young and old. And at this rate, Shenzhen is likely to continue its reign as one of the most innovative cities in China.
Learn more about how Shenzhen has become China's own Silicon Valley by checking out the full article in the link below:
China's Emerging Silicon Valley: How and Why Has Shenzhen Become A Global Innovation Center – Analysis – Xiangming Chen and Taylor Lynch Ogan, Eurasia Review
---
We're constantly scanning the web for top manufacturing stories and news. If you'd like to submit an article for consideration for our weekly Best in Manufacturing, send us a message and let us know.