Learn how total product destruction can help keep severely defective products and substandard goods off the market in our eBook, available now for instant reading!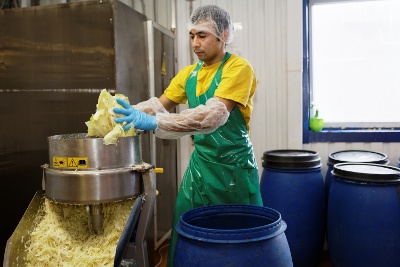 Defect management is one of the most common challenges importers grapple with when manufacturing products. And like most importers, you can probably imagine some of the consequences you might face if your customers receive defective products. Product returns, damage to brand reputation and even user safety and liability are all problems that could ruin your business if you don't manage defects properly.
But just as different importers have their own quality standards for their products, you may have your own idea of how to effectively handle substandard goods. Sometimes corrective action through product rework or repairs is feasible. Other times you may be able to have your supplier replace defective units. And then there are times when total product destruction may be your best option.
Why would you want to resort to destroying a whole shipment of goods?
Total product destruction is undoubtedly a drastic measure for defect management. Destroying your own goods is often wasteful and costly.
And yet certified product destruction and disposal can be a necessary step toward eliminating risks such as:
Damage to brand reputation when branded, substandard goods are sold on the "grey market"
Liability when consumers somehow purchase a hazardous, defective product that shouldn't have been available for purchase
Loss of intellectual property when a new product reaches market prematurely or competitors otherwise obtain sensitive product details and use these to manufacture and distribute copycat products
Product destruction can save you a lot of trouble. But many importers don't know when destruction is appropriate, how to determine the proper method for it and what alternatives exist for defect management that might be better in their particular situation.
That's why we've written a free eBook, Total Product Destruction: The Importer's Guide, that addresses these concerns and others. The 19-page guide will prepare you for the possibility of arranging product destruction and help you avoid some common mistakes. It also includes several well-known examples of defective products that made headlines with negative consequences, which destruction might have prevented.
Discover the defect management approach that's best for you
Different quality problems require different solutions. Likewise, the scale of a defect will influence the approach to correcting it. Although your supplier might suggest the best way forward when there are unacceptable quality issues, their interests may not always aligned with yours.
This eBook will empower you to determine the best course of action. Free yourself from the nervous uncertainty that comes with not knowing how effective a particular corrective action has been for your product. Learn if and when product destruction is your best option and how to confirm that no defective units somehow escaped the process and were later sold.
Don't wait until you find your next shipment is delayed because of poor quality. Find out what you can do today so you'll have a plan in place to minimize the effect of quality problems for your brand and customers.
---
Click the button below to view or download your free eBook now!