Learn about why Vietnam punished four firms, Chinese wearable market and India's tax cut to boost smartphone manufacturing in this week's roundup.
Best in Manufacturing – January 12, 2020
Each Sunday, we publish a list of top articles and other content related to manufacturing in areas like quality control, product development, supply chain management, sourcing, auditing and law.
1. Vietnam punishes companies who dodge tariffs with fake made-in-Vietnam labels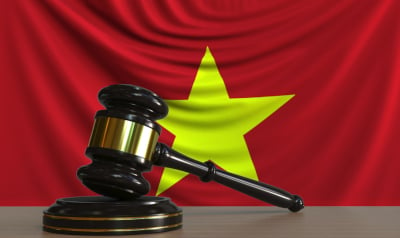 China is one of the largest trade partners to the U.S. but the trade war has deeply interfered with this relationship. Many companies who manufacturer in China are now busy finding ways to avoid harsh tariffs and some of them turn to Vietnam.
However, relocating manufacturing lines is not easy. Vietnam has strict rules on what components are being made locally. Some companies cheated by stitching fake made-in-Vietnam labels on Chinese products to dodge tariffs. This may increase Vietnam's trade surplus with the U.S. and cause trade fraud.
As a result, the Vietnamese government punished four companies for fraudulent labels on products from China to dodge tariffs.
According to a government statement, the four companies who admitted to the violations are the ones doing bicycle assembles, electric bikes and wooden shelves. Vietnam's customs department is also expanding the probe into other products such as solar energy batteries and LED lights.
Moreover, the agency has ordered the customs units to look into the activities of other 24 companies. Vietnam's customs department is also calling for closer examinations on firms who import Chinese spare parts and accessories for export to the U.S and EU.
Vietnam is under fear of being the next trade war target
Vietnam has long been a strong partner to the U.S. and the trade tie between the two countries is tighter than ever before. The U.S. trade deficit with Vietnam has increased by 253 percent since 2010. The U.S.'s trade war with China has surged this deficit.
In the first 10 months of 2019, Vietnam's trade surplus with the U.S. climbed to $46.3 billion. This was a 39.3 percent increase compared to the same period in 2018. As a result, President Trump said Vietnam could be his next tariff target:
A lot of companies are moving to Vietnam, but Vietnam takes advantage of us even worse than China. So there's a very interesting situation going on there.
The Trump administration has also taken aim at Vietnam for allowing companies to circumvent U.S. tariffs within its borders.
Additionally, in July 2019, the U.S. Commerce Department has announced the imposition of 456 percent duties on steel imported from Vietnam. Hanoi is under growing pressure from Washington.
Other sourcing alternatives in Asia
The world trade network is connecting more and more countries and no country can escape from the global supply chain. If you are an importer, you should better diversify your supply chain by finding other Asia sourcing alternatives rather than Vietnam.
Aside from Vietnam, many Southeast Asian countries are growing fast in manufacturing capacities. Let's look at each countries' advantages and find your next sourcing place:
Bangladesh: Bangladesh's manufacturing industry is highly concentrated in garments. You can easily source garments from this country.
Cambodia: Cambodia is also good for garment sourcing as it's connecting the major supply garment supply chain in Vietnam and China.
India: India is the only country than can compete China in labor size. English is also widely spoken in India and this might make the communication with your supplier easier.
Indonesia: Indonesia also has a large workforce and a stable political environment.
Malaysia: Malaysia ranks better than China in the World Bank's Ease of Doing Business This country has the access to two of the busiest ports in Southeast Asia.
Follow the link below to learn more about Vietnam's punishment towards companies who make fake labels.
Vietnam to Punish Firms for Trade Fraud in China-Product Probe – John Boudreau and Mai Ngoc Chau, Bloomberg
2. China's rising wearable market contains new opportunities
Wearable device, as the name implies, is a smart electronic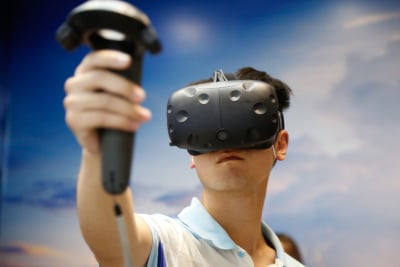 device that can be incorporated into clothing or worn on the body as implants or accessories. In this high-tech era, you must have heard about wearable device even if you don't have one.
Wearable devices are now been frequently seen and are also more widely used. They can be used not only for entertaining purposes but also to provide health care. For example, Apple's AirPods and Apple Watch, Samsung's Galaxy Gear Sport and Google glass are well-known wearables.
The Wearable market is huge. The global wearable devices market was valued $1.64 Billion in 2018. This market is estimated to reach $2.78 billion by 2024. And among the broad prospects, China is a market not to be underestimated.
In Q3 2019, China's wearable devices shipments went up 45.2 percent. According to Statista, China's revenue in wearables amounted to $4,599 million in 2019. With China's huge population and huge demand, more business opportunities will surge in China's wearable market in the future.
China's wearable market looks promising
What spurs China's wearable market? The answer might be Chinese companies' leading status in technology. Some Chinese companies are running ahead in tech manufacturing and this capacity is the root of wearable business.
For example, Xiaomi and Huawei have become key players in China's wearable sector. In Q3 2019, Xiaomi's shipment of wearables rose 42.8 percent year on year (YOY). This data was the highest among all the Chinese companies and Xiaomi's market share accounted for 25 percent of the total Chinese market.
Chinese tech giant Huawei stepped into the wearable arena in March 2019 by its collaboration with Korean fashion brand Gentle Monster to release smart glasses. Huawei shipped wearables worth $5.617 million in Q3 2019 and it was a surprising 188 percent rise YOY.
Another reason that might boost China's wearable market is the huge demand in children's wearables. Children's wearables such as smart watches can help parents communicate or locate their kids in emergencies. Chinese brand XTC sold more smart watches than Samsung in 2015 by targeting the children's market.
With China's increasing capacity in tech manufacturing and purchasing, China's wearable market will be brighter.
Apple's smart watch is dominating the wearable market
Although Chinese companies have great performances in wearables, they still have to beat tech giant Apple. Apple is by far the biggest wearable company by unit shipment. Apple shipped 16.2 million units in 2018 while Chinese company Xiaomi ranked second with 7.5 million units.
Among Apple's wearables devices AirPods and Apple Watch, Apple Watch has become the growth engine for the company.
After the first release in 2015, Tech giant Apple's Apple Watch has become the most popular smartwatch. In Q4 2018, Apple held 50.7 percent of the global smartwatch market share. As a comparison, Fitbit accounted for 12.75 percent and Samsung comprised of 13.2 percent.
In the future, Apple will pay more attention to investing in wearables. Apple's CEO Tim Cook said in a call:
As I mentioned at the outset, it was another sensational quarter for wearables, with growth accelerating to well over 50 percent. …We've got the wearables area that is doing extremely well.
As for now, smart watches remain the most popular wearable devices globally. This category makes up 40 percent of the global shipments. In the future, other wearables like earphones and smart wristbands will make up larger proportions.
Follow the link below to learn more about China's wearable market.
China's Q3 wearable devices shipments up 45.2%, to reach 200 mln units by 2023 – CKN staff, China Knowledge
3. India plans tax cut to boost smartphone manufacturing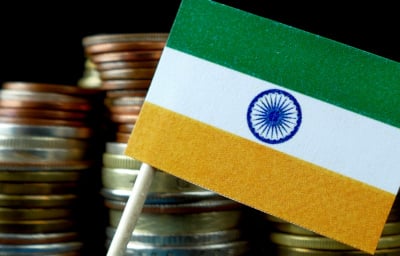 India is now the world's second largest mobile phone manufacturing hub, just behind China. Currently, India exports $3 billion of smartphones annually. The government plans to increase this number to $110 billion by 2025. To reach this goal, the Indian government is planning to incentivize the smartphone industry by offering more duty credit scrip.
The duty credit scrip is a certificate with certain monetary value that can be utilized for payment of customs duty. The Indian government will offer 6 percent duty credit scrips to replace the current 4 percent scrip. The target beneficiaries include giants like Apple, Samsung, Huawei, Vivo and Oppo.
The Indian government is planning to use the 6 percent replacement for the Merchandise Exports from India Scheme (MEIS). This new criterion will include employment generated, investment made, average selling price of phones, and production. A senior Indian government explained:
Since it (the new scheme) has to be WTO (World Trade Organization) compliant, the policy cannot directly provide subsidy for exports and that criterion is being narrowed down.
Nodia/Greater Nodia is the heart of Indian smart phone manufacturing
When talking about Indian smartphone manufacturing, we can't escape Nodia/Greater Nodia area. Nodia/Greater Nodia area is now the heart of India's smartphone industry. From 2018 to 2019, this region produced 290 million mobile phone units.
With India's government developing the "Make in India" initiative, big brands are moving to Nodia/Greater Nodia for manufacturing.
South Korean smartphone giant Samsung built the world's largest mobile phone factory in this region in 2018. Chinese players OPPO is currently manufacturing 50 million smartphones annually at its factory in Greater Nodia. The Chinese brand aims to double the capacity to 10 million units by 2020.
Another Chinese player, Vivo, has planned to invest approximately 75 billion in India. This Chinese mobile brand rolled out a new manufacturing facility in Greater Nodia in early November. Vivo hopes to expand its annual production from 25 million units to 33 million with the help of the new facility.
What can you manufacture in India besides smartphones?
Aside from smartphone manufacturing, India is also considered as a sourcing alternative for many other types of manufacturing. But before you move you manufacturing lines from China to India, let's explore how is India's performance in other industries (related: Manufacturing in India vs. China).
India has a rather strong capacity in precious metals and stones industry. This industry contributes 7 percent of India's GDP. Labor-intensive cutting, polishing and processing of small diamonds is a particularly strong sub-sector for India.
Plus, the garment and textile industry is a strong sector in India. This industry is one of the fast growing industry in the country. Overall textiles exports were valued at $39 billion in 2018 and are expected to more than double by 2021.
However, you should also consider the disadvantages of manufacturing in India. India has a limited labor size compared to China. The country also lags behind China in Logistical Performance Index (LPI) for road network and poor infrastructure.
In short, as an importer, you should consider all the factors that will affect your supply chain before you make your relocation decision.
Follow the link below to learn more about India's plan to cut tax for smartphone manufacturers.
Government plans higher duty sops to lure phone companies to Make in India – Anandita Singh Mankotia, The Economic Times
---
We're constantly scanning the web for top manufacturing stories and news. If you'd like to submit an article for consideration for our weekly Best in Manufacturing, send us a message and let us know.