This week on Best in Manufacturing, learn how the fashion industry is taking on waste collection, the risks of combined product sampling for inspection & more!
Best in Manufacturing – October 22, 2017
Each Sunday, we publish a list of top articles and other content related to manufacturing in areas like quality control, product development, supply chain management, sourcing, auditing and law.
1. What's in your jeans? Maybe plastic from the ocean
You're in a mall. You're looking at a display of clothes, and one garment happens to catch your eye. As you go to inspect the care label, you notice something peculiar: "Made with 70 percent ocean recycled plastic". What exactly does this mean?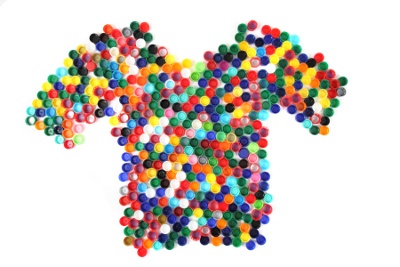 The ocean is riddled with plastic. Every year, 8 million tons of plastic are discarded into the ocean. In an attempt to reduce this abundance of sea plastic and ease consumers' consciences, some brands are starting to source their plastic from the sea.
C&A China, for instance, sold 30,000 denim garments in 2016 that were made with Global Recycled Standard (GRS)-certified polyester. Adidas and Parley for the Oceans are releasing a shoe made with a 3D printer that uses recovered ocean plastic. While these are only two examples, they show that potential certainly exists for more sustainable fashion.
Admittedly, as this featured article points out, the term "ocean plastic" as it's used by fashion companies isn't always 100-percent accurate. Some plastic in the ocean has broken down into tiny parts that can get swept away as far as the Arctic. These miniscule particles aren't easy to collect and recycle. Bigger items, like plastic fishing nets and bottles, might still stand a chance at being used in clothes, however.
Learn more about the recycled plastic that might just make its way into your clothes by checking out the full article in the link below:
Waste Collection: A New Frontier for the Fashion Industry? – Ashoka, Forbes
2. The risks of combined product sampling for quality control
Within the realm of quality control, there's such thing as acceptable quality levels (AQL). Essentially, AQL helps importers manage product quality. It's a tool that is used time and time again by quality control professionals, factories and importers that want to get an idea of the product quality of their orders.
But one problem importers face relates to product sampling. When using AQL, inspectors will sometimes use what is called combined sampling. This sampling method groups like items together so as to save time and money. After taking a combined sample, inspectors (or an importer that conducts product inspection him/herself) might find that the defects discovered are technically within the AQL.
Proportionally, though, the defects might come more from a certain part of the order, and if that troubled product was sampled on its own with an appropriate sample size, anyone would realize that part has glaring problems.
This information all is easier to understand if you watch a quick video on AQL or read this featured article for yourself, in full. Check the article out in the link below or watch a helpful AQL video to learn more.
Beware of Combined Sampling (Many Products in 1 Lot) – Renaud Anjoran, Qualityinspection.org
3. Better manufacturer relationships for hardware startups
Relationships in contract manufacturing vary widely. Sometimes, members of the contract manufacturer's management are so close to their clients, they're like family. Sometimes, the relationship is straightforward and transactional. And on other occasions, the relationship is fraught with arguments, blaming and distrust.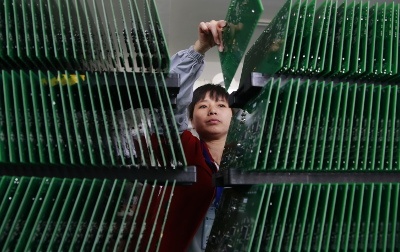 Even in the case of the last type of relationship, a supplier and buyer might work together because the parties have something the other wants. But how can this relationship move toward one that's more mutually satisfying and beneficial?
This featured article points out how hardware startups operating in China are starting to align their interests with those of their manufacturing partners. In some cases, the startups take a small seed round from their manufacturers. Naturally, after investing money in a project, the suppliers are keener to see it succeed; they don't want their investment to go to waste.
Why treat a supplier like dirt when you could work with one toward shared objectives and succeed together? Working with suppliers rather than just having them work for you could make all the difference between your business's success and failure. Considering suppliers a partner in your supply chain – and getting them to have skin in the game – could put you ahead of your competitors that continue to treat suppliers like a disposable diaper.
This article has great insights for hardware startups and a few tidbits for importers in general as well. To read the full article, check it out by following the link below:
China's Manufacturers Are Enabling a New Model of Startup Incubation – Eli Harris, Venturebeat.com
4. One Belt, One Road and China's vision for the world
In the wake of World War II, the United States sought to help rebuild Western Europe with the Marshall Plan. The modern equivalent? 一带一路, aka OBOR, the "One Belt, One Road" initiative (Yīdài yīlù if you want to say it yourself).
China isn't trying to rebuild war-torn regions like America was all that time ago. But it is planning on investing over $1 trillion USD into infrastructure throughout Asia.
Of course, China isn't just giving this money away – it's expecting something in return. The majority of the money it offers will come in the form of loans, as opposed to grants. Political sway, improved land and maritime trade routes and access to valuable resources are just a handful of the rewards.
With OBOR successfully implemented, Chinese goods could flow more easily to all reaches of the world. Nations that otherwise might not have had OBOR improvements could benefit from better roads, access to power, rail lines and more. But what's really interesting – at least to me – is how all this development will affect geopolitics, manufacturing and global trade.
If this sort of topic also intrigues you, be sure to check out the featured article in the link below:
China Is Quietly Reshaping the World – Anja Manuel, The Atlantic
5. Manufacturing cleanliness: more important than you might think
No one wants to receive filthy products. If a customer opens up product packaging and discovers mold, dirt or other grime, they'll have a bad impression of your brand. Yet in some cases, a lack of cleanliness isn't entirely apparent until it causes a problem.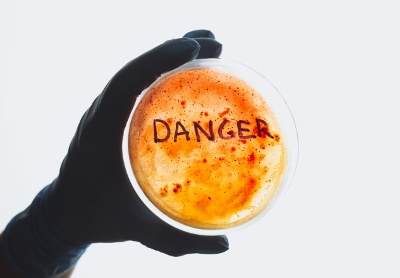 In certain industries, like pharmaceuticals, packaging, electronics, aerospace and so on, contamination can render a product defective or even dangerous. Just imagine if a dirty pill bottle were to sneak into the supply chain for a major drug retailer, resulting in contaminated pills…which result in a sick consumer. Or maybe a printed circuit board isn't sufficiently clean, and when a consumer uses your product, particles on the board make it short circuit and start a fire. Not good.
So what can be done to ensure proper cleanliness? In the words of the author:
Proper technical cleanliness inspection is based on a clear, established process that utilizes particle extraction on membrane filters to quantify contaminants…Particles are taken from sample components via flood, squirt, rinse, or ultrasonic bath, and then collected on a membrane filter. Once the filter is dried, it is then inspected using a multi-step inspection process to identify and analyze the contaminants in question.
This verification process is more suitable for industries that have stringent cleanliness requirements. But that's not to say businesses should overlook how sanitary a factory is. While it's not guaranteed, an unsanitary working environment could lead to unsanitary goods, which no customer will want to touch.
To learn more about technical cleanliness inspection, check out the featured article in the link below:
An Introduction to Technical Cleanliness Inspection – Francesco Piscani, Quality Digest
---
We're constantly scanning the web for top manufacturing stories and news. If you'd like to submit an article for consideration for our weekly Best in Manufacturing, send us a message and let us know.