Managing product quality at a supplier's factory thousands of miles away can be a daunting task. And product inspection of the goods before they ship is the best way to avoid receiving an order that doesn't fit the bill. But how should you approach product inspection? Find out about the four ways most importers handle inspection with this free eBook.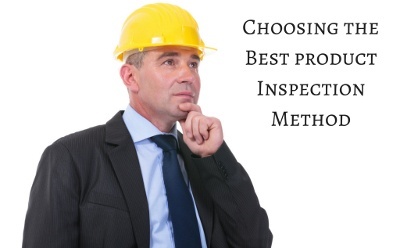 Many importers give high priority to the quality of their product. It's one of the reasons they often spend a lot of time looking for the right supplier to work with. But when it comes to product quality control, many of the same importers expect the factory producing their goods to handle it. They often think that once they've provided their supplier with specifications for their product, their supplier is responsible for the product quality side of the transaction.
Keep reading to discover why our eBook 4 Ways Importers Conduct Product Inspection will help you through this minefield...
Unfortunately, this is also a common mistake that can lead to costly problems for importers, including:
Production & shipping delays
Dissatisfied customers
Product recalls
And others
But many importers, especially those just starting out, don't know where to begin to control the quality of their products.
How can importers manage product quality?
One of the most reliable ways to confirm that your expectations for product quality are being met is by conducting product inspection. By checking the goods at the factory, inspection helps you know the condition and quality of your order before it ships.
Inspection can be done at various stages of production—either at the beginning to check parts and materials, during production or later when most of the goods are finished and packaged.
Which product inspection methods are available to importers?
It's often challenging for importers—especially those with relatively less experience—to decide on the best method of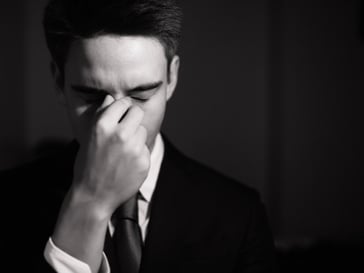 inspection for them. That's why we've written a FREE eBook on the subject: 4 Ways Importers Conduct Product Inspection.
Some importers may decide to rely on factory QC staff to conduct inspection. Others may take matters into their own hands by personally traveling to the factory to inspect. And then there are those importers who will hire a full-time inspector or third-party inspection company to verify the product at the factory. But balancing cost with quality control oversight is one challenge almost all importers have in common.
Thankfully, our eBook will not only introduce you to each of the inspection methods commonly used by importers, but it also covers:
The advantages of each inspection method;
The potential risks and downsides to each; and
Which methods are better suited to different types of importers
Take control of your product quality today
Most importers deal with a lot of headaches in their day-to-day lives. Product quality doesn't have to be one of them.
Learn about your product inspection options and discover the strategy that's best for you. Our eBook is comprehensive and speaks from more than 14 years' experience in the industry. We know which approaches could work for you because we've seen them work for hundreds of importers in the past.
Are you ready to get your free copy of our eBook? Click the button below to request your free PDF!