In this week's roundup, learn about the world's demand for manufactured goods, FedEx's electric vehicles, and bottles made from recycled plastic.
Best in Manufacturing – March 23, 2021
Each Tuesday, we publish a list of top articles and other content related to manufacturing in areas like quality control, product development, supply chain management, sourcing, auditing, and law.
1. The world is under strong demand a year after the lockdown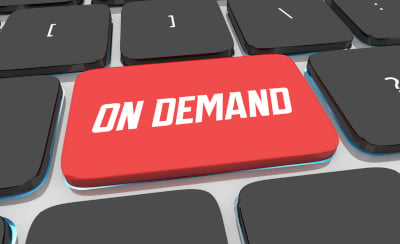 Nowadays, the world is highly connected by a giant supply chain network. People can enjoy products made from every part of the globe conveniently. But the emergence of COVID-19 greatly disrupted this process.
Due to the pandemic, the manufacturing of imports and exports were forced to slow down. And now, after a year of the lockdown, the world is showing strong demand for manufactured goods.
Due to the Chinese General Administration of Customs, China's exports jumped 60.6 percent in dollar terms in the January-February period compared to the same period 2020. This figure is much higher than the 40 percent estimated by Bloomberg economists.
However, this data is distorted by a low base, as Chinese factories and businesses were shut down to contain the coronavirus outbreak in 2020. But still, it reflects a strong demand, especially the demand for medical equipment and work-from-home devices.
Chinese manufacturing heading towards further development
China no longer wants to be a simple manufacturing hub. Chinese manufacturing is seeking a transformation. The industry is aiming for more quality and a technical future.
In fact, made-in-China goods are gaining more popularity in their homeland with their improving quality (related: Improved Product Quality Populates Local Chinese Brands). Local brands are eating up market shares that were originally occupied by foreign brands.
For example, Huawei accounted for 30 percent of the smartphone market share in China in Q4 2020. And new-emerging cosmetics brand Perfect Diary became the top seller on Tmall Double 11 promotion, exceeding famous international brands like MAC, Estée Lauder, and Lancôme.
What's more, China revealed its comprehensive plan to become a manufacturing superpower by 2025. At the recently held "Two Sessions", the government said the high-tech transformation in the manufacturing sector is the key to this goal. The government also said:
We must keep the share of manufacturing stable in the overall economy and enhance China's competitive advantages in this sector.
Ecommerce sales are increasing rapidly, and quality control can't be ignored
The pandemic has restricted people's path to shop in physical stores but can't stop their passion to spend online. This trend doesn't seem to slow down in 2021 but seems permanent. The pandemic has re-shaped people's shopping habits.
For instance, China might become the first country that eCommerce sales outpaced brick-and-mortar retail.
But for businesses, selling online doesn't mean there has to be less focus on quality. On the contrary, product quality can be even more important under the age of eCommerce. Imagine you are a customer placing your order online and are eagerly waiting for the package and when you finally receive your package it contains a defective product. You will be disappointed and will have a bad impression of this brand.
How to ensure the quality of your goods? Here are 4 best practices for eCommerce quality control that can help:
Conduct a factory audit to verify your supplier

Manufacture with approved sample

Make sure your supplier understands your requirements

Conduct inspection to spot any possible quality issues in advance
In short, quality control is a vital step that can't be skipped. Consumers will always prefer good quality products, no matter which channel they buy from.
Follow the link below to learn more about how Chinese exports is reflecting demands.
China's Soaring Exports Show Strong Demand a Year After Lockdown – James Mayger, Lin Zhu, Karoline Kan, and Ailing Tan, Bloomberg
2. Electric delivery vehicles: supply chain's hot choice
For the logistic industry, vehicles are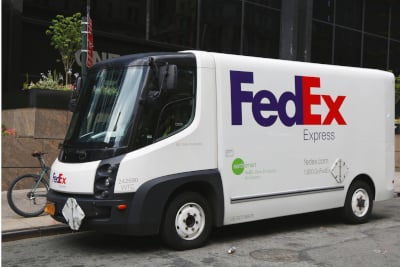 essential tools to accomplish delivery missions. These vehicles help achieve last-mile deliveries but are also emitting carbon dioxide as well. To better sustainable development, many logistic providers are thinking about their paths forward; including FedEx.
In FedEx's recent press release, the company announced its plan to convert its entire parcel pickup and delivery fleet to "zero-emission electric vehicles" by 2040.
This process will be phased. FedEx plans to replace half of its delivery vehicles to be electric by 2025 first and then update the whole fleet to electric vehicles by 2030. Finally, to attain "carbon-neutral operations globally by 2040".
Aiming for the goal, FedEx is investing $2 billion towards its plan. Meanwhile, FedEx is trailing sustainable energy and carbon sequestration in its parcel fleet to further reduce its carbon footprint.
Robots and drones are on their way
Apart from vehicles like cars and trucks, logistics providers are also testing other tools to deliver parcels to customers' doorsteps.
Among the tools, delivery robots are now already performing some delivery tasks.
For instance, Amazon has put some delivery robots on the road to deliver Prime Members' parcels. Amazon's robots are called Scout. It's programmed to navigate around pets, pedestrians, and other objectives that are blocking the road to deliver parcels safely.
Not only shipping on the roads, but logistics companies are also testing to ship the parcels by drones as well. Drones can fly straight distances to reduce transportation time and are considered to be the most time-saving shipping method.
FedEx, Amazon, and DHL are all testing their drone delivery to improve their service. As for now, drones are only used at a few limited locations for delivery. With the development of technology, we might see more delivery drones soon.
Demands for EVs are growing
It's true that the demands for electric vehicles (EVs) are growing. Delivery fleet, family cars, and even public buses are gradually shifting to EVs. According to J.P. Morgan's estimation, EVs and hybrid-electric vehicles will account for 30 percent of all vehicle sales by 2025. In comparison, that figure was just 1 percent in 2016.
In the meantime, manufacturers are worrying if the supply can keep up with the demands. James Nicholson, a partner with consulting firm EY-Parthenon, commented:
Electrification has accelerated in the eyes of the government and the policy sectors. It's accelerated in the eyes of the consumer, in terms of their expectations around electrification, and the numbers that will actually buy or would consider buying [an EV], so there's a natural supply and demand imbalance that's coming.
And what is affecting the manufacturing of EVs? The biggest problem might be the battery. For example, one smartphone only needs one battery cell while a laptop has dozens. But for an EV, the number can be thousands.
So, for EV manufacturers, how to meet the demand of the necessary components is the key to supply. They might need to begin making batteries on their own.
Follow the link below to learn more about FedEx's plan for its electric vehicle fleet.
FedEx to convert parcel fleet to EVs by 2040, eyeing a carbon-neutral future – A.B. Brown, Supply Chain Dive
3. Products made from recycled material are gaining popularity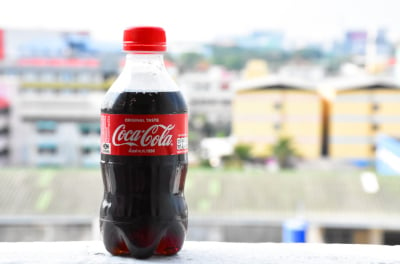 With the rising awareness on reducing waste and protecting our environment, more consumers are starting to care about whether the products they buy are environmentally friendly. Thus, more brands are switching to recycled material to make more sustainable products and gain market share.
The shift to more sustainability is happening in all industries. Recently, soda and beverage giant Coca-Cola Co. announced that its popular soda bottles sold in the U.S. will be made from 100% recycled plastic material.
The beverage industry is criticized as one of the biggest producers of plastic waste. Switching to a bottle made from fully recycled plastic material can significantly reduce the waste and the carbon footprint. Alpa Sutaria, Coca-Cola's vice president, Sustainability, North America Operating Unit, said:
We realize our unique opportunity and clear responsibility to make a positive difference in the global plastic crisis.
The bottles made from recycled plastic will be 13.2oz bottles. Starting in March, new bottles will be the containers of Coke, Diet Coke, Coke Zero Sugar, Coca-Cola Flavors and will be available in some selected states first.
Recycled material is being used more
Coca-Cola is not the only big firm that is moving to use recycled plastic. In late 2019, Dove unveiled its initiative to move from virgin plastic packaging to 100 percent recycled plastic bottles. Dove, Dove Men + Care, and Dove Baby lines will gradually shift to new eco-friendly bottles.
According to Unilever's estimation, the initiative will reduce the use of virgin plastic by 20,500 tons per year.
In fact, the initiative is following Dove's commitment to making all its plastic packaging reusable, recyclable, or compostable by 2025. Aside from recycling used plastic, the company is also trailing a new refillable deodorant format to directly reduce the use of plastic.
In the footwear industry, recycled material can be useful as well. Sports giant Nike released its Space Hippie collection last year which is made from recycled content. The recycled material includes wasted plastic bottles, worn t-shirts, and used post-industrial scraps and making the collection Nike's lowest carbon footprint scores ever.
How to reduce waste in the manufacturing process?
Aside from using recycled material to reduce carbon footprint, there are some other ways to directly reduce waste in the manufacturing process.
For example, applying high-tech in the manufacturing factory can be an effective method. With the help of technology, manufacturers can calculate the volume to be used in the process more accurately to reduce waste.
Also, technology can help to reduce water usage to minimize waste.
Additionally, manufacturers can pay more attention to packaging, as almost every product has packaging. Re-designing the packaging to use the minimum amount of material or choose more sustainable material, like paper or biodegradable plastic can be useful. Some will even choose to remove packaging directly.
Plus, don't forget to organize the warehouse frequently to have a full view of all your inventory. This can help to best allocate the resources you have before they expire or are outdated. Thus, you can generate less waste and become more sustainable.
Follow the link below to learn more about Coca-Cola's bottles made from recycled plastic.
Coca-Cola turns to 100% recycled plastic bottles in U.S. – Reuters Staff, Reuters
---
We're constantly scanning the web for top manufacturing stories and news. If you'd like to submit an article for consideration for our weekly Best in Manufacturing, send us a message and let us know