Sourcing Professionals in China
While online networks are a logical place to start researching manufacturers, it can be difficult to contact and communicate with suppliers you find on these websites. InTouch has sourcing staff both in Mainland China and Vietnam that are experienced in communicating with suppliers in the region.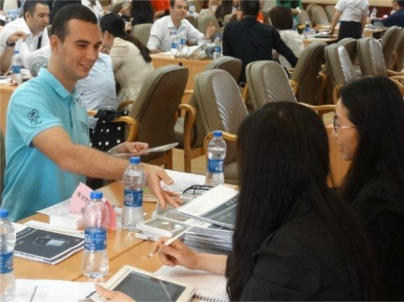 After working with you to clearly define your product requirements and other expectations, InTouch will begin our search by using publicly available resources and attending trade shows as needed. then we'll contact prospective suppliers that can deliver your product.
When a select group of potential suppliers has been identified, InTouch will review the strengths and weaknesses of each you. You'll receive a report of our findings, including a shortlist of capable suppliers. When one or more suppliers has been decided upon, you can continue to benefit by having our staff help mediate each stage of the relationship from sample requests, opening molds and PO placement.
We're different from other sourcing agents because we don't take any commissions for brokering trade deals. Instead, we'll bill you on an hourly and as-needed basis. We're here when you need us and maintain a high standard of integrity and privacy with each supplier and importer we work with.