Has your production volume in China increased to a sizeable level without the control or direct connection that you need on the ground there? InTouch will help you bridge the gap and let you avoid putting a costly and difficult to manage full-out office in China.
Meet the InTouch Team
Dedicated quality control and production management staff, working for your own company, in China.
Maintaining a regular presence in the factory and in the meeting room
Benefit from the combined experience of InTouch's entire staff of quality control professionals
Management and communication support from Western QA professionals who live in China and speak local languages
Cost effective and professional alternative to a company run China office
Your Staffing Solution
InTouch will either assign one of its own QA engineers who specialize in your product category, or hire, train and assign a new employee, who will function as your own dedicated staff member in China. This person will speak English and report directly to your company.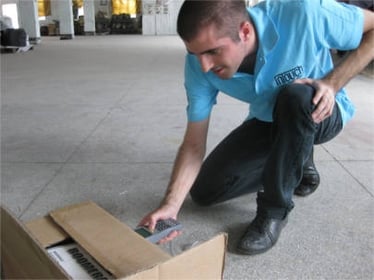 Or, you can choose to communicate instead with an InTouch client manager who will enhance the communication process even further.
You will receive weekly, or even daily, reporting on the status of your suppliers, product development, and production status, which are fully customized to your needs.
Stop letting production issues go right down to the wire and take control of your Chinese manufacturing projects with dedicated China-based staff support from InTouch.