InTouch gives clients a clear-cut competitive edge in the marketplace by helping them identify the most professional manufacturers in Asia. The ability to find the best Chinese suppliers and access them directly is what has distinguished the global sourcing process for successful brands, importers and retailers, and this is what InTouch provides.
The Key to Supplier Identification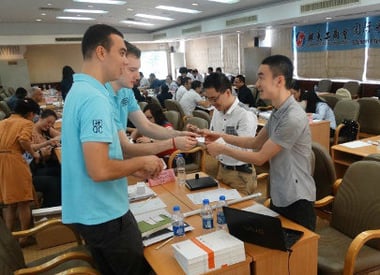 We know that when it comes to factories, it's important to find the right one for your specific needs. The key to a successful China sourcing program is finding a factory that is a good fit for your product category, volumes, R&D needs, price structure, and logistical requirements.
As a third party quality company and not an agent or trading company, we maintain a completely neutral relationship with any factory we introduce a client to. Therefore, we always act exclusively in our client's interest and with total transparency – a rarity in China. That translates into lower product costs, easier communication, and more control throughout your sourcing process.
How Can We Help You Find the Right Suppliers?
InTouch has an experienced team of sourcing staff in Mainland China and Vietnam dedicated to helping importers find the suppliers in the region. Once you've provided us with all relevant product information and other requirements, our team will work closely with you to: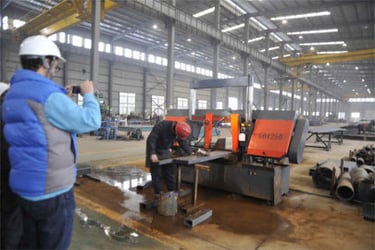 The greatest benefit you're likely to realize with sourcing support is ease of communication. Our bilingual staff are experienced in dealing with suppliers in the region and know how to ask the right questions so you're more comfortable deciding on where to manufacture.
Addressing Integrity Concerns with Sourcing Support
High integrity is often cited as one of the greatest concerns importers have when hiring a sourcing agent. Importers typically want to work with professionals that are honest and have their best interests at hear. That's why InTouch takes the following steps to avoid any potential conflicts of interest:
Unlike other sourcing agents, we bill our services hourly, rather than taking a commission for brokering trade deals.
Aside from translation support, we don't generally assist with commercial negotiation between importers and suppliers.
We don't provide suppliers that we know through existing clients, with respect to the privacy of our clients and suppliers we work with and in accordance with our privacy policy.
Other Services that Complement Our Sourcing Support
Supplier identification often incorporates other core InTouch services, including:
QC Checklist Development
Supplier Evaluation
Social Compliance Auditing
Product Testing and Certification
Comparison Testing (Benchmarking)
Translation Services