Good manufacturing practice (GMP) is a regulatory framework to ensure food, pharmaceutical, medical and cosmetic products are consistently produced to quality standards appropriate for their intended use and product specifications.
Importers must regularly audit their foreign supplier's quality management system to verify GMP compliance. Without this assurance of GMP compliance, your importing business is at risk of product safety issues, product recalls and even criminal prosecution by regulatory authorities.
GMP pre-audits to assess GMP compliance
Also known as "mock audits", AQF's GMP pre-audits mimic EU and U.S. FDA inspection protocols to help you and your suppliers prepare for an official GMP audit. AQF can perform GMP audits for suppliers of the following product types: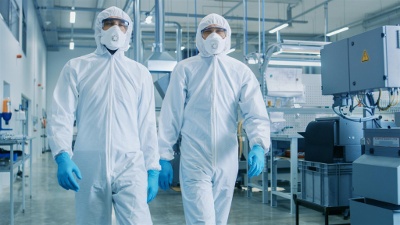 Food and beverage products
Pharmaceuticals
Medical devices
Cosmetics
Food contact products
Our audits typically last one to two days and include:
A full facility walk-through and manufacturing observation of all relevant systems, including the quality management system, organization and personnel, facilities and equipment, sanitation, production and process controls, warehousing and distribution, packaging and labeling and laboratory controls
Document review and verification, including production records, internal inspection reports, procedures, training plans and certificates
Management and technician interviews, before, during and after the audit to discuss expectations and results
After the audit is complete, you'll receive a detailed report including:
A GMP audit checklist outlining each GMP requirement and our auditor's findings on-site
A clear audit result indicating whether the supplier has passed or failed the GMP audit based on a quantitative compliance assessment
Photos of related documents and facilities
GMP corrective and preventative action plan development
Many factories don't have qualified management with the discipline and background needed to implement, maintain and monitor a GMP-compliant quality management system.
In China, most factories aren't well-versed in the specific GMP regulations of their buyer's target markets. Nor do local laws or regulatory bodies hold factories accountable to international requirements.
As an importer, it's your responsibility to educate your foreign suppliers on GMP regulations. But without a full-time team on the ground, it can be hard to push for changes at your supplier's facilities.
Our GMP auditors can assist with the development of a corrective and preventative action (CAPA) plan to address GMP violations. After developing the CAPA plan, we'll re-audit your supplier as needed to assess the implementation and effectiveness of their improvements.
International GMP expertise and local knowledge
Don't settle for a third-party auditing provider who lacks expertise in GMP regulations and fails to comprehensively assess your supplier's FDA inspection readiness.
AQF pairs international GMP expertise with extensive local knowledge to help both you and your foreign suppliers prepare for an official FDA inspection.
If you're ready to talk to us about verifying a foreign supplier's GMP compliance, click the button below or fill out the form on the right to contact us now.