InTouch's China inspection services are specifically catered to clients looking for a reliable partner with the experience, know-how, and expertise with product inspections in China. InTouch has strong experience inspecting a variety of product categories, from automotive components and consumer electronics, to textiles and footwear.
Our clients work with us not only because we have a highly experienced inspection staff with Western management, but also because our level of professionalism and integrity is unmatched in the industry. InTouch's China inspection services have proven to be one of the most highly demanded and recognized QC services in the industry, especially our factory audits.
Why Conduct Product Inspections?
If your products need to meet strict requirements, and maintaining good relationships with your suppliers is important to you, then you should work with a QC provider that's driven to provide a high-level of service, with attention to detail and professionalism in working with your factories. That company is InTouch Quality.
InTouch will work with both you and your suppliers, prior to the inspection, to ensure that inspection procedures and standards address key quality concerns and are agreed upon by all parties.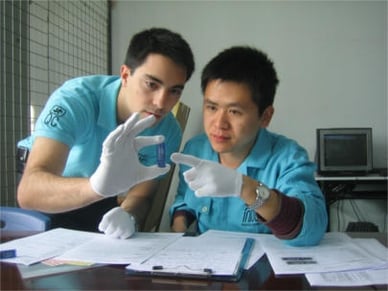 Types of Product Inspections
Function Testing
Testing Electrical Components
General & Detailed Measurements
Bar Code Checking & Packaging Evaluation
What We Do:
During a typical service, an experienced inspector will select a random sample of the finished or in-process goods to be verified based on internationally accepted AQL standards. This sample size is inspected using criteria standard to the industry or criteria that you provide. The inspector also uses a QC Checklist and approved samples to determine if the product meets your expectations.
Product Inspections Help You…
Eliminate Non-Compliant Merchandise from Shipments
Ensure Product Safety & Function Prior to Shipment
Reduce Production & Shipment Delays