This week on Best in Manufacturing, learn about technology trends shaping ecommerce, how to stay ahead of trade policy changes in your supply chain and more!
Best In Manufacturing – August 19, 2018
Each Sunday, we publish a list of top articles and other content related to manufacturing in areas like quality control, product development, ­­­supply chain management, sourcing, auditing, and law.
1. 5 new trends sweeping the ecommerce industry
Ecommerce is one of the fastest-growing industries today. Modern consumers want the quickest, cheapest options for their purchases, and eCommerce is providing exactly that. Let's look at five trends revolutionizing the industry right now.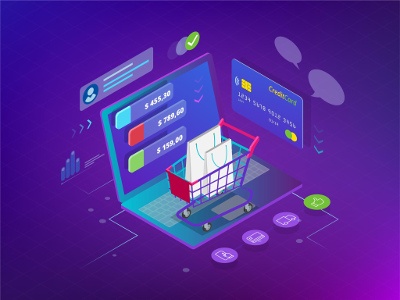 1. Chatbots. According to research conducted in 2017 by Ubisend, 35 percent of consumers explicitly want more chatbots. Chatbots offer automated responses to user questions allowing them to get their answers faster.
More consumers prefer to interact with brands via chatbot than phone or email. And companies are responding accordingly. A survey conducted by Oracle found that 80 percent of responding retailers had deployed chatbots or would do so by 2020.
2. Growing international markets. A study from Nielsen found that 57 percent of shoppers globally had made an overseas purchase in the last six months.
Euromonitor International even expects eCommerce to be the fastest growing global retail channel through 2022, anticipating 73 percent growth. Consumers are no longer constrained by borders and their purchases reflect exactly that.
3. Sellers moving beyond Amazon. Amazon composes 49.1 percent of all U.S. online retail spending. But marketplace sellers account for 50 percent of the units sold on Amazon.
This shows the eCommerce market as a whole is growing faster than Amazon's market share. In fact, 70 percent of sellers earn the majority of their revenue from storefronts, not from Amazon.
4. Evolution of eCommerce search engines. Consumers are more likely to purchase an item online when they can find exactly what they want. And eCommerce search engine algorithms are making that easier.
Online shoppers expect the ability to sort results with weighted reviews and based on relevant categories. Ecommerce sites need proper search engines if they want to attract customers.
5. Voice Commerce. Twenty percent of U.S. adults now own a smart speaker like Amazon Echo or Google Home. And of those people, more than one-third have ordered groceries from the machine.
Though it's still far behind revenue brought in by eCommerce, voice commerce is on the rise. Gartner anticipates that 30 percent of web browsing will be done without a screen by 2020.
Read more about technology trends in eCommerce at the link below.
Five ways ecommerce is being revolutionized right now – Manish Dudharejia, Econsultancy.com
2. Trade war makes launching new products difficult
The supply chain is a crucial aspect of many companies' business strategies. Supply chains determine how quickly and efficiently a product can be produced and shipped to customers.
The recent trade war and constant policy changes between the U.S. and China are only complicating things further. And many companies are finding that their supply chain is too rigid.
While policy changes can happen relatively quickly and catch businesses by surprise, establishing a supply chain often takes a minimum of one year. Thus, it's becoming increasingly difficult to adapt a supply chain to the volatile policy changes we're seeing recently.
Harley Davidson was even forced to shift some of its manufacturing overseas. This was the only way to accomplish their goal of growing international business by 50 percent by 2027.
Only companies with vast resources and well-established distributed manufacturing can respond quickly to policy changes. Apple and Samsung have different approaches but each with a network expansive enough to adapt to any changes. Smaller companies are not so lucky.
Staying ahead of policy changes in the supply chain
The key to a responsive supply chain is agility. Every point along the chain should be striving to anticipate fluctuations of market forces and stay ahead of the game.
Zara, the well-known Spanish retailer, has a reputation for being innovative with its agile supply chains. They can design a new garment and have it on display in stores worldwide in only 15 days. This allows them to reduce unwanted markdowns, increasing their profits by as much as 28 percent.
Consumer demand for fast fashion is also feeding the desire for a responsive supply chain. Companies like Zara that target this market achieve four times more profitability than most apparel retailers.
The age of vertical integration in manufacturing no longer seems efficient or effective. Some are arguing that companies need to be combining the most recent technology with a linear supply chain. It may be the only way to stay afloat amidst political uncertainty and ever-changing consumer demands.
Read more about how manufacturers are adapting to the trade war in the article below:
What Manufacturers Need To Know About Launching Products During A Trade War – Dave Evans, Forbes
3. Defining the perfect contract with your Chinese manufacturer
Consumer demand for unique customizable products is growing. And with this demand comes new complications in finding an appropriate manufacturer. Importers often rely on greater expertise from their Chinese suppliers when their products get complex. But this can be dangerous territory to enter.
There are many considerations for someone manufacturing a complicated product in China. First and foremost are intellectual property (IP) and manufacturing rights.
Chinese and western courts follow very different systems. IP should be a central focus when drafting a contractual agreement to develop a product with a Chinese manufacturer. This includes considerations like ownership of prototypes, molds, and location of manufacture.
It's also important to be clear about your product specifications. Properly define terms in your contract rather than relying on industry standards for proprietary designs to avoid misunderstandings. And include a bill of materials to prevent the substitution of substandard materials.
To ensure production of a high-end product, including safety, quality, and other regulatory standards in the contract. You can even choose to outline your factory inspection requirements at this point, so your supplier knows what to expect.
Preparing for dispute resolution with your Chinese manufacturer
Hopefully, your order fulfillment can happen smoothly and without complications. But if it doesn't, you want to be legally prepared.
Your contract should clearly define means of shipment, risk of loss, and responsibility for compliance with import/export obligations. With a mutual understanding of these incoterms, you'll have a document to turn to if there are problems with your shipment after it leaves the factory.
The initial contract is also a good place to determine the choice of law and jurisdiction. U.S. courts may be favorable for issues of misappropriation of IP. While Chinese law may be better for enforcing the prevention of manufacturing knock-off products.
Choosing to designate jurisdiction outside of China can leave your contract unenforceable in China. For this reason, it's also good to provide for arbitration outside of China. But even with this provision, Chinese courts tend to intertwine their own legal principles with the designated law.
Working with overseas manufacturers can be hard. It's impossible to prepare for every worst-case scenario. But these tips can help you defend against some of the more common disputes. Read more about what precautions you should consider taking at the link below.
Emerging Contractual Issues With Modern Chinese Manufacturing – Tod A. Northman, Manufacturing.net
4. How American manufacturers choose factory location
According to statistics from the Manufacturing Institute, small manufacturers comprise 94 percent of all U.S. manufacturers. And most of these manufacturers are based in rural areas.
Manufacturers often play a significant role in the economy of their local communities. They're the second-largest regional employer on average. But contrary to popular belief, their decision to stay in rural areas isn't based on lower wages.
As the unemployment rate continues to fall in the U.S., skilled labor is becoming increasingly hard to find. And this is forcing manufacturers to offer higher wages to entice workers to commute longer distances or even relocate. A manufacturing company based in L.A. was considering a move to Kentucky but found that wages were equivalent in California.
Beyond compensation, these manufacturers also have to consider real estate, energy, and taxes. Property and energy costs vary dramatically between different regions within the Midwest, making it increasingly difficult to decide where to operate.
Industry can determine factory location
Yet another determinate of factory location is the industry. Food suppliers typically want to be located closer to customers because their products are often perishable.
Factories that ship products globally often need to be based near major transportation hubs. And startups might choose to produce in an urban area where they have more access to industry clusters and thicker labor markets.
Unlike other major manufacturing countries, the U.S. doesn't have a single location where most factories are concentrated. Factory workers are more spread out across the country and less likely to relocate. So these factory owners much make individual decisions on where to set up shop.
The U.S. manufacturing industry is still trying to develop an identity. Will they be smart manufacturers? Will they employ only skilled labor? Will they produce the highest-quality products? In answering these questions, companies can begin to determine the location that's best for them.
To learn more about U.S. manufacturers deciding where to locate, read the full article in the link below.
For Manufacturers, a Complex Mix Can Determine Location - Ellen Rosen, New York Times
5. China losing mobile phone manufacturing to India
Samsung recently opened a mobile phone manufacturing plant in Noida, India. It's their second plant in India, and it's expected to produce 120 million mobile phones per year.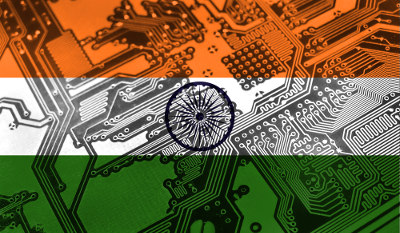 Though Samsung had previously been a major investor in Chinese manufacturing, their interest has now shifted to India. And so has the interest of many other mobile phone giants.
Apple began manufacturing iPhones in India last year. Foxconn recently announced agreements with Indian government officials to rent land for local manufacturing purposes. China's Vivo, Oppo, and Xiaomi all have factories in India. This trend seems to be slowly gaining momentum.
A main reason for this shift is that India offers lower manufacturing costs. Rent, equipment, and labor costs are typically much lower in India than in China. And while smartphone sales in China are slowing, the Indian market is heating up. Mobile phones are cheaper to make and easier to sell in India.
This cost-benefit is largely driven by Indian governmental incentives. In 2014, India's Modi government announced their "Make in India" plan.
The plan incentivized local production by raising import duties on critical components, among other things. This made direct investment in India more financially compelling and attracted many manufacturers to the country.
Can we expect more manufacturing to leave China?
As Indian manufacturing is getting cheaper, Chinese manufacturing is getting more expensive. China is expanding economically. Average wages are rising, and the standard of living is much higher now than it was a few decades ago. But these changes mean higher manufacturing costs.
China's "Made in China 2025" policy has similarly driven up production costs, as the quality standard has increased nationwide. But unfortunately for China, their technological development may be unable to support enough high-end manufacturing to replace all departing low-cost suppliers.
It's hard to predict whether this trend will continue on a large scale. India offers some cost benefits, but it lacks in its supply of skilled labor and efficient infrastructure. The country also lacks the technology or R&D development that has taken China so many years to develop.
So while the trend of mobile phone manufacturing in India could be an indicator of future movement, it might take a while.
Read more about the movement of mobile phone manufacturing to India in the full article below.
India is threatening the made-in-China industry – Wang Xinxi, Tech in Asia
---
We're constantly scanning the web for top manufacturing stories and news. If you'd like to submit an article for consideration for our weekly Best in Manufacturing, send us a message and let us know.