Factory scams, major trade war decisions, cybersecurity threats, U.S. garment production and emotion's influence on success in this week's roundup.
Best in Manufacturing – October 7, 2018
Each Sunday, we publish a list of top articles and other content related to manufacturing in areas like quality control, product development, supply chain management, sourcing, auditing and law.
1. Beware of these 3 Chinese factory scams in coming months
Economic stress on Chinese small to medium enterprises (SMEs) is growing. The Business Confidence Index (BCI) for this sector is at its lowest level since the 2008 financial crisis.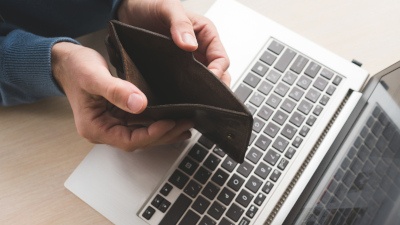 It's unlikely the declining BCI will impact large enterprises. But, according to the author of this featured article, the decline could lead to a wave of plant closures and bankruptcies throughout China's SME manufacturing sector.
A factory facing imminent closure will often work to make a final score. Setting up deals and bringing in as much cash as possible can help owners avoid bankruptcy.
Could the growing economic stress push Chinese factory owners to indulge in fraudulent behavior?
Why Chinese factories tend to target foreigners, rather than Chinese nationals
There is considerable legal risk in scamming a Chinese entity. According to the author of this article, it's less risky for factory owners to cheat foreign buyers than Chinese nationals.
Embassies have limited power in these scenarios. And Chinese police tend to overlook crimes against foreign buyers.
A factory owner planning a scam will likely target individuals with the least risk of repercussions. In this scenario, foreign buyers are that group.
Lawyers at Harris Bricken law firm have noticed three scam patterns evolving around factory closures:
Scenario 1: Demanding a deposit and failing to deliver any goods
A factory may offer to sell their product at a heavily discounted rate. But to get the discount, you must pay an increased deposit amount. A common deposit amount among Chinese factories is 30 percent of the total order price—a factory owner wanting to scam a buyer may charge up to 50 percent.
In this scenario, the factory collects your deposit but never produces anything. The factory shuts down soon thereafter and owners walk away with your deposit.
Scenario 2: Shipping a non-conforming product after full payment
The factory offers you a discount in exchange for full payment before shipment. After you make the payment, the factory ships an order riddled with faulty products or even scrap material.
Professional third-party inspection to verify the goods before payment and ensure they meet your standards is one way to protect yourself from this.
Scenario 3: Factory owner offers to sell you their entire business
You may be vulnerable to this scenario is you're one of the factory's largest foreign customers.
The factory owner offers to sell you their business. The owner demands that the deal close very quickly and in exchange offers an unrealistically low price. Once the deal closes, typically via wire transfer, the owner disappears.
You're typically left with a very unpleasant situation when you visit the facility to assess conditions, including the following possibilities:
The factory wasn't owned in the first place, but rather rented
The previous owner stripped the building of all materials and machinery
The landlord and workers demand back payment on missed rent and salaries
Each of these scenarios offers warning signs. The scam often involves a deal that is simply too good to be true. Honest deals exist. But remain cautious when navigating an overtly tempting offer.
More examples of common scams and factory fraud can be found in the link below.
China Factory Scams: Their Time is Ripe – Steve Dickinson, China Law Blog
2. Jack Ma rescinds promise to create American jobs due to trade war
Jack Ma, founder of Alibaba, announced this week he no longer plans to create one million jobs in the U.S. And the Chinese ecommerce giant points to the escalating trade war as the basis for his decision.
Ma promised to help American small businesses sell their products on the Alibaba marketplace, Tmall and Taobao last January. He announced these plans during a high-profile meeting with President Donald Trump, prior to his inauguration as president.
Many claimed Ma's promise was too ambitious from the beginning. He allotted just five years to meet the goal of creating one million jobs. The latest announcement may prove this point. But it also highlights growing U.S.-China trade war tensions.
Trade war timeline involves multiple retaliations
On Monday September 17th, President Trump's administration announced it will impose 10 percent tariffs on $200 billion of Chinese goods beginning September 24. The Chinese government retaliated by instituting tariffs on U.S. goods worth $60 billion, also beginning on September 24.
The new tariffs come in addition to $50 billion in tariffs the countries have already applied to each other's goods.
Speaking to Chinese news agency Xinhua on September 19, Ma said he could not fulfill his commitment to bring jobs to the U.S. amidst the trade tensions:
This commitment is based on friendly China-U.S. cooperation and the rational and objective premise of bilateral trade. The current situation has already destroyed the original premise. There is no way to deliver the promise.
Ma said the company will continue working towards healthy China-U.S. trade relations. But he also called for new, long-term trade rules.
Trade tensions impacting business decisions from every sector
Alibaba's announcement is a direct example of trade war tensions impacting international business decisions. And it's not the only trade-induced announcement making headlines in recent weeks.
Aluminum, electronic and automotive companies are among many affected by tariffs. In the last two months alone, companies specifically citing tariffs as a motive for major business decisions include:
Only time will tell the scope of impact from this year's tariffs. But major announcements across global industries are likely to continue in coming weeks.
Alibaba's Jack Ma Backs Down from Promise to Trump to Bring 1 Million Jobs to the U.S. - Jillian D'Onfro, CNBC
3. New technology leaves manufacturers vulnerable to cybersecurity threats
Efficiency, innovation and research opportunities are driving factors behind the adaptation of new technologies in manufacturing. But many manufacturers fail to recognize the risks presented by emerging technology. And data breaches continue to make daily headlines.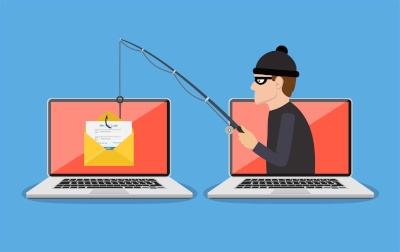 According to a research study by Deloitte, 86 percent of the top 100 companies in research and development spending worldwide are in the manufacturing industry.
The study also found that most companies invest in advanced analytics, cloud computing, modeling and simulation, Internet of Things (IoT) platforms and optimization and predictive analytics.
While new technologies provide substantial growth opportunities for manufacturers, they can also leave users vulnerable to cyberthieves. The expansive reach of new technologies can put early adopters at risk from many angles.
While some fail to recognize potential risks, concern is growing among industry leaders.
Cyberthieves target the supply chain, IoT and your inbox
According to Statista, 21.1 percent of supply chain executives reported visibility as the biggest supply chain challenge of 2018—almost double last year's figure.
When hackers target the supply chain they are capitalizing on a lack of visibility. Globalization means most companies don't have complete visibility over their entire supply chain.
You might have a strong internal cybersecurity system. But what about the other suppliers that encounter your data and trade secrets?
Verifying a supplier meets ISO information security standards through proper vetting or a third-party audit can help strengthen visibility of security standards.
Manufacturers must also remain vigilant in securing IoT solutions. Any piece of technology or manufacturing equipment that is connected to the web provides an opportunity for hackers.
According to a study by Bsquare, 86 percent of industrial organizations are adopting IoT solutions. Companies rushing to adopt the latest technology might forgo proper vetting of new systems.
Patching IoT vulnerabilities is slow going. And once one device is hacked, it's easy for the perpetrator to jump from one connected device to the next.
Email protection remains a prominent method for breaking into a company's network. Ransomware attached to emails can spread across entire systems like wildfire, putting confidential product information, purchase orders and financial information all at risk.
Fraud Watch International suggests taking these steps to prevent ransomware attacks:
Back up files regularly
Use antivirus software
Install updates
Be suspicious of all electronic content
Technology will continue to change. And hackers will continue to discover new weak links to exploit.
Reduce your risk of a cybersecurity attack by properly vetting every process that involves your product. Try not to rush into any decisions and remain vigilant of weak areas in your supply chain.
Click the link below to read more on cybersecurity threats for manufacturers.
3 Areas Manufacturers Should Watch When Addressing Cybersecurity – Oliver Dehning, Manufacturing.net
4. Will cheaper energy costs lead to more U.S. garment production?
According to the World Trade Organization, China is the world's largest textiles exporter. But some manufacturers, including China-based companies, are beginning to shift production to the U.S.
The final stage of apparel supply—cutting and sewing—is difficult to automate. Many U.S. garment makers choose to off-shore production in pursuit of cheap labor for this reason.
But rising Chinese labor costs and tariff uncertainty is pushing some garment manufactures to look elsewhere for production.
Logistics, raw materials, lead times and tariffs are driving factors
Clothes are most often made in China and then shipped back to the U.S. In theory, this is an inefficient process as the products must travel thousands of miles to their destination.
Assembling textiles in the U.S. could cut logistical costs. And materials can be cheaper to source in the U.S. as well.
Zhu Shanqing, president of Chinese textile manufacturer Keer Group, plans to eventually move his entire business to the U.S. In an interview with CNBC, Shanqing said:
In the U.S., land, electricity and cotton are all much cheaper. My production cost per ton of textiles is 25 percent lower [there].
U.S. labor costs are greater than in China. But the lower prices of raw materials make Keer Group's total cost of production lower in the U.S.
In addition to potentially decreasing sourcing and logistical costs, domestic manufacturing could also reduce lead times.
Fashion is heavily reliant on trends. Long lead times can be a significant roadblock in staying up to date with the latest styles. Localizing your supply chain can reduce shipping and production time.
Tariffs are another factor influencing some to look at U.S.-based manufacturing. President Trump has proposed a 25-percent tariff on imported clothing. The tariff would drastically increase off-shore production costs for garment manufactures.
Consider many factors when determining production costs
Logistics, raw materials and a localized supply chain are important production considerations. But there are many factors beyond these four that determine total production costs (related: It's Not Just About Quality: 4 More Factors to Consider When Sourcing).
According to the author of this article, the U.S. lacks garment manufacturing infrastructure. China is the leading exporter of garments, in part, because of its long-established infrastructure and "industrial clusters".
Investment in garment R&D could help the U.S. build domestic infrastructure. But it remains to be seen if technological advances will overcome automation issues and higher labor costs. Flexibility of fabrics makes automation of garment manufacturing difficult.
Shanqing said the cost benefits of U.S. sourcing outweighed the increased labor costs. But Asian manufacturing labor costs persist as some of the lowest globally.
If you're considering moving your production outside of China, make sure to thoroughly assess all costs in your supply chain.
Follow the link below for more information on the move towards "Made-in-America" garments.
Could Cheaper Energy Costs Mean Your Clothing Would Be 'Made-in-America?' - Ken Silverstein, Forbes
5. How is emotion influencing your ecommerce success?
According to the University of Glasgow, emotions stem from four core feelings: happy, sad, afraid/surprised and angry/disgusted. These emotions are hard-wired into our brains and influence buying behavior.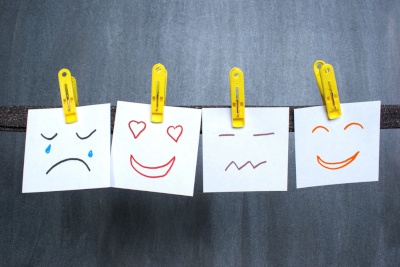 Understanding buyer personas and using emotion can strengthen your marketing strategy. But ecommerce sellers walk a fine line between using emotion to sell a product and letting emotion influence business decisions.
Controlling emotions during critical decision making is no easy task. Understanding when emotion is playing a role can help you make logical business decisions.
Avoid using "gut feeling" in drop shipping
A growing number of online retailers are relying on drop shipping, wherein their suppliers ship directly to their customers. This can save sellers time and money related to shipping costs and storage.
But the countless products available for sellers using this method make it highly susceptible to emotion-based decisions. Instead of going with a "gut feeling" on what will sell, try to base decisions on data.
You can use a proprietary software to curate products. Or you might choose to pick products manually. If you're choosing products manually, the author of this article suggests paying attention to social proof and past/projected trends.
How can you identify social proof and trends?
Social proof – Look for products with exorbitant likes and ongoing conversations across social media platforms
Trends – History repeats itself. What sold well at this time last year?
Paying attention to these factors can help you avoid products without an established history.
Persevere through uncertainty
Emotion tends to play an overbearing role when the going gets tough. Waiting out tense times can yield great rewards.
There are several scenarios in ecommerce that can breed delusions of uncertainty. Watch out for premature emotion in events such as:
Beginnings of an ad campaign – Building an audience takes time. For example, Facebook's ad algorithm begins with a "learning phase". Give the ad a few days before tinkering with details.
Discouraging sales – Not all products will be winners. Trial and error can help you better understand your buyers. But don't get discouraged when one product doesn't sell.
Patience aids decision making. Allow ample time for products and ads to run their course before making major decisions.
Try to exchange emotion for logic. And use data as a basis for decisions.
Follow the link below for more information on data-based decisions in ecommerce.
When Selling Online, Make Decisions Based on Data, Not Your Emotions - Jared Goetz, Entrepreneur
---
We're constantly scanning the web for top manufacturing stories and news. If you'd like to submit an article for consideration for our weekly Best in Manufacturing, send us a message and let us know.