Automotive tariffs, consumer criticism of product destruction, India's manufacturing growth, how packaging influencing consumer satisfaction and fighting food fraud with blockchain in this week's roundup!
Best in Manufacturing – September 23, 2018
Each Sunday, we publish a list of top articles and other content related to manufacturing in areas like quality control, product development, ­­­supply chain management, sourcing, auditing and law.
1. Tariffs force automaker to pull new model from U.S. market
In July, President Trump began imposing a 25-percent tariff on imported automotive parts. Last week, Ford announced it would cancel plans to bring a new crossover model, the Focus Active, from China to the U.S.
Ford cited the tariffs as the cause for this decision, as the import costs would eliminate potential profits for the small model.
Critics say the tariffs will increase costs and limit options for consumers, ultimately hurting the global auto industry. Ford may be the first to pull a model from the U.S. market, but will it be the last?
Automotive parts fall under Section 232 of U.S. trade law
The automotive tariffs fall under Section 232 of U.S. trade law. This section allows the president to adjust imports that could threaten national security.
But using Section 232 for automotive tariffs has received global criticism.
The potential tariffs apply to "automotive parts." But the Federal Registrar Notice of the tariff doesn't explicitly define this phrase. As such, the trade action could extend far beyond traditional auto parts.
Seven World Trade Organization (WTO) members filed disputes against President Trump's use of Section 232. These include Canada, China, the European Union, India, Mexico, Norway and Russia.
While global powers attempt to intervene, a domestic probe into the impact of vehicle imports on national security is underway. In May, the U.S. Commerce Department began an official investigation into the use of Section 232.
The Commerce Department can take up to 270 days to complete its investigation. But a decision could come at any time.
Commerce Secretary Wilbur Ross originally planned to finish the investigation in August. But Ross recently announced plans to push the timeline back to accommodate opposing arguments.
Tariffs affect domestic and global manufacturers
Numerous domestic and global automakers have submitted material to the Commerce Department opposing the prospective tariffs.
Last year, the U.S. imported 48 percent of the vehicles it sold. But even vehicles that aren't imported contain a multitude of foreign parts.
According to National Highway Traffic Safety Administration figures, of all 2018 models sold in the U.S., none contain 100 percent made-in-America parts. The closest is the Fiat Chrysler Dodge Grand Caravan with 76 percent of parts made in the U.S. or Canada.
Ford is just one example of potential automotive withdrawal. Auto manufacturers will have to ask themselves, is it worth the increased production cost?
Read more about Ford's choice to pull a model from the U.S. market in the link below.
Ford May Not Be the Last to Terminate a U.S. Model Over Tariffs - David Welch, Bloomberg
2. Should manufacturers allow consumer criticism to influence product destruction?
Burberry has faced fierce consumer criticism this summer for burning unsold goods. Burberry's annual report revealed the brand had burned 28.6 million pounds of clothing and cosmetics, or about $37 million worth of goods.
Burberry said it was burning stock to preserve "brand value". But consumer pushback against Burberry was so strong that the luxury brand announced last Thursday it would stop burning stock.
Ethical and environmental concerns are growing factors influencing consumer purchases. But destroying unwanted and unsafe products can protect both brands and consumers.
How can manufacturers satisfy customers' push for conservation while preserving brand identity and integrity?
Total product destruction has many uses beyond brand preservation
Manufacturers rely on product destruction in many circumstances beyond brand preservation. Product destruction can help importers:
Keep dangerously defective products that could harm consumers off the market
Keep rejected products out of competitors' hands to protect intellectual property
Keep substandard goods that could damage your brand off the market
In 2014, gun manufacturer Remington agreed to replace millions of triggers on its Model 700 rifle. A defect in the rifle allowed it to fire without the trigger being pulled.
At least two dozen fatalities were linked to this defect. Though the gun maker denied accusations for fault, the fatal flaw led to a $12.5 million lawsuit. Destroying products with hazardous defects before they get to the market can prevent cases like Remington's.
You might not care about a defective product. But your supplier could see it as a valuable commodity. Suppliers will often resell rejected products or prototypes on the grey market to recoup production costs.
And usually it's the manufacturer who is held responsible for design and manufacturing defects. Under U.S. product liability laws, consumers don't have to prove a manufacture's negligence in causing a defect—just that they're responsible.
Important considerations for product destruction
No importer wants to destroy goods that have taken time and money to manufacture. Sometimes product rework or replacement can solve a defect. Other times, total product destruction is essential (related: Total Product Destruction: The Importer's Guide [eBook]).
When considering product destruction, weigh the following factors:
What dangers do the products pose to consumers and your brand?
What other options do you have for disposing, reworking or salvaging the affected goods?
Is the destruction method effective?
Is the destruction method efficient?
How can you certify the destruction process?
Burberry faced stark criticism for its product destruction methods. But product destruction can be a valid option in many scenarios. Each manufacture should assess their situation on a case-by-case basis.
Read more about Burberry's decision to halt product destruction in the link below.
Burberry to Stop Burning Clothing and Other Goods It Can't Sell - Elizabeth Paton, The New York Times
3. India's manufacturing growth provides entrepreneurial opportunity
Within ten years, India's prime minister plans to transform the country into a global design and manufacturing hub. Technological adaptations and industrial growth mark changing times for India.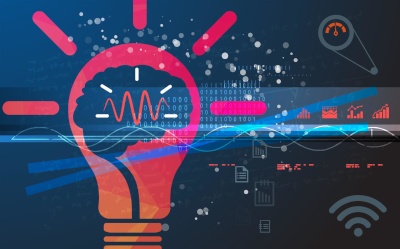 Domestic support and international attention are setting the stage for growth.
Start-ups thrive within a supportive eco-system. Could India be a nurturing foundation for entrepreneurial manufactures?
Building on a foundation of social change
Prime Minister Narendra Modi promised to build India as a manufacturing hub shortly after his election in 2014. In 2015, he launched the "Make in India" campaign.
Over the next decade the campaign will impact manufacturing in multiple ways. The government hopes to raise manufacturing as a percentage of GDP from 17 to 25 percent. And it plans to create 100 million jobs.
Many of India's goals in the next decade are tangible. But another movement has taken foot among the economic-centered goals. This decade marks one of social change for India's female workforce.
According to the Consulate General of Sweden, women account for only three to 12 percent of India's manufacturing sector. But the status of an Indian woman in manufacturing is changing.
Samsung recently opened 18 technical schools in India. One of which is a female-only technical training center. As more women enter the workforce, the pool of skilled workers will continue to grow.
Increased availability of skilled workers is not the only opportunity factor for those considering manufacturing in India. The Indian government is also preparing the industry for technological innovation.
Make in India names adaptability and agility of Industry 4.0 as a central campaign focus. Preparing for technological growth now will allow for easier adaptation down the line.
Potential challenges for manufacturers in India
Growth and change make for exciting headlines. But plans can fall through if you don't adequately prepare for a new sourcing destination.
According to Globig, some challenges of manufacturing in India include:
Power availability – Electricity outages are common, and electricity supply can be expensive.
Labor productivity – Extended holidays and a lag in production planning can cut into productivity.
Fragmentation of transportation and logistics – Expensive and slow, transportation logistics can be tricky.
IP protection – IP enforcement is expensive and high risk. India is currently undergoing IP reforms.
Entrepreneurship is marked by a willingness to take chances. It's too soon to see the outcome of India's 10-year plan. But social trends and a solid foundation for change may be enough to entice some manufacturers to the growing manufacturing hub.
Read more about India's opportunity for entrepreneurs in the link below.
3 Reasons Why You Could Consider Indian Manufacturing for Your Entrepreneurship – Rahul R, Entrepreneur
4. Consistent packaging essential for customer satisfaction with ecommerce brands
Consumers expect product packaging will match images the seller has posted online.
According to a recent study by The Packaging Consortium, 34 percent of shoppers have returned a product they purchased online because the packaging differed from expectations. Only nine percent are fine with a package with different colors or imagery than marketed.
Product returns are costly for manufacturers. According to Inbound Logistics, the average retailer's reverse logistics costs for consumer goods are equal to 8.1 percent of total sales.
Consumers buy online for price and convenience. But being unable to touch and feel a product is one of the biggest barriers for online shoppers.
Aligning product imagery and packaging with consumer expectations can help ecommerce sellers overcome this hurdle.
Leveraging collaboration can reduce errors
Online and mobile shopping are changing shopping behaviors. But consumers still want brand consistency.
Shoppers often search for a product online while viewing it in the store. Matching digital and physical branding of a product can provide continuity for online shoppers.
The author of this featured article suggests asking your team
Are we being consistent?
Are we giving shoppers all the data they desire?
Are we using the best technology to make our company more productive?
Rely on packaging inspection to ensure consistency with specifications
Sometimes establishing consistency requires a look at the product's supply chain.
Packaging inspection is one of the most common tools importers rely on to identify packaging defects (related: Packaging Inspection Guideline [eBook]). Understanding how to prevent these defects could help you avoid unhappy customers or unsellable products down the line.
Below are three common defects found in packaging inspections.
Incorrect spelling, wording or graphics on retail packaging – Packaging quality can impact sales. Don't let this mistake turn customers away before they even get a chance to experience your product.
Incorrect or missing shipping markings and barcodes – This can lead to customs delays and issues with distributers. Don't assume factories will understand your labeling preferences.
Incorrect packing method – This can affect freight and packaging costs and the safety of your product during shipping.
Inconsistent packaging and branding are common, easily preventable quality control issues. Send your supplier a QC checklist with clear packaging standards. And follow up with a complete packaging inspection before shipping.
Commentary Packaging Consistency Key to Consumer Trust in CPG Brands - Phillipe Adam, Media Post Marketing Insider
5. IBM partners with food industry to fight food fraud with blockchain technology
According to IBM, applying blockchain technology to food supply chain management could reduce product recall costs by up to 80 percent.
Mistakes in a food supply chain can be costly and dangerous. According to PricewaterhouseCoopers, food fraud costs the global industry US$30 to $40 billion annually.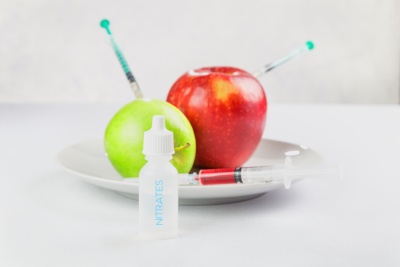 The food supply chain is constantly adapting to growing demand from rising populations. Blockchain technology could be the answer to a lack of industry transparency.
Accurate food data can be hard to find
In 2008, 13,000 infants were hospitalized because of adulterated baby formula. Manufacturers added melamine, an industrial chemical, to mimic high protein content in the formula.
Under the generally recognized as safe (GRAS) exemption, manufactures aren't required to inform the FDA of certain chemicals and additives. This grey area in additive disclosure makes it harder for manufacturers to verify the content of production materials.
In another recent case of misconstrued food data, supermarket Tesco saw a €300 million fall in market value after consumers discovered horse meat was falsely labeled and sold as beef.
While consumers weren't medically impacted by the mix-up, Tesco's brand took a serious beating. Tesco quickly dropped the tainted meat supplier. The chain also promised to source "closer to home," and installed factory cameras.
Applying blockchain technology to share food data
IBM is partnering with 10 companies to apply technology that can solve food fraud issues, before they require a product recall. These companies include big names like Walmart, Unilever, Tyson Foods, Nestle and more.
The IBM platform captures primary source data giving participants real-time data. Manufacturers can track items from farm to factory and from shipper to retail store.
This technology isn't just about suppliers. It allows consumers to have more control as well.
S Group Inc., a Finnish corporation in the IBM partnership, is using the platform for its "Pike-Perce Radar" program. QR codes on fish fillet packaging allow consumers to see how the fish were caught and from which lakes.
Applying blockchain technology to the food industry is still in its early stages. There are many possibilities for the use of this technology that have yet to be explored. One thing is for sure: creating more transparency is good for supply chains and consumers.
Walmart-IBM Blockchain Will Disrupt Food Supply Chain Management - Nicholas Kitonyi, cagrvalue.com
---
We're constantly scanning the web for top manufacturing stories and news. If you'd like to submit an article for consideration for our weekly Best in Manufacturing, send us a message and let us know.