Learn about China's tariffs on $75 billion U.S. goods, Hasbro's plan to phase out plastic packaging and Target's store-fulfillment in this week's roundup.
Best in Manufacturing – September 08, 2019
Each Sunday, we publish a list of top articles and other content related to manufacturing in areas like quality control, product development, supply chain management, sourcing, auditing and law.
1. China retaliates with new tariffs on $75 billion of U.S. goods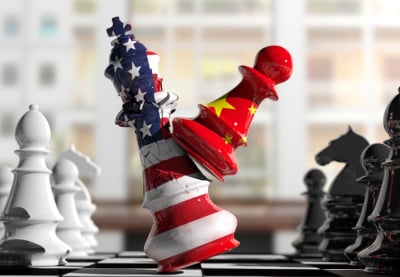 In early August, President Trump broke the U.S.-China trade truce with 10 percent tariffs on $300 billion of Chinese goods. In retaliation, China has announced it will levy five to 10 percent of tariffs on an additional $75 billion of U.S. goods.
According to China's Ministry of Finance, the tariffs will take effect in two batches—the first on September 1 and the second on December 15. These dates coincide with when Trump's 10 percent tariffs on Chinese goods become effective.
China will also resume previous plans to impose an additional 25 percent tariff on U.S. cars and a five percent tariff on automotive parts and components from December 15.
President Trump immediately responded to China's announcement by tweeting that he would hike tariffs from 25 percent to 30 percent on $250 billion of Chinese goods. Trump also said he would raise tariffs on the remaining $300 billion of Chinese goods from 10 percent to 15 percent.
Almost all U.S. goods exported to China will be subject to duties
China has released tariff List 1 and List 2 to specify which goods will be taxed. Tariffs on List 1 are currently effective as of September 1 and tariffs on List 2 will take effect on December 15. From ping pong balls to SUVs, the two lists include almost all goods that were not already subject to tariffs.
Here are some of the product types that will soon bear five or 10 percent tariffs:
Textiles
Garments
Electronics
Wood products
Ceramic products
Iron and steel products
Vehicles
Cosmetics
Machinery
Aircraft parts
China's new tariffs will hit the U.S. manufacturing sector hard. Trump "ordered" U.S. businesses to "immediately start looking for an alternative to China" in a tweet published after the announcement. The president also asked companies to bring their manufacturing lines back to the U.S. and boost jobs.
But some U.S. firms think Trump's plan is unrealistic, as manufacturing in the U.S. "is never as easy as it looks". Industry groups said Trump's new tariffs are a "job killer" and urged the President to postpone his tariffs on Chinese goods until 2020.
Chinese firms are adapting to a long-lasting trade war
Although the trade war keeps escalating, Chinese firms say they "are not afraid" of long-term conflict between the U.S. and China.
One reason is Chinese firms are receiving increased support from the government to offset tariffs. Wei Jianguo, the vice chairman and deputy executive officer at the China Center for International Economic Exchanges, explained some ways the government is increasing support for businesses:
On the other hand, Chinese firms themselves are also looking for ways to adapt to tariffs.
Some Chinese companies are sourcing from other countries to cut costs. Others are maintaining their current supply chains and absorbing profit losses to adapt to tariffs in the short term. Despite tariffs, some firms have even cut the price of their products to the U.S., as Chinese chemical and some other products have actually dropped under tariffs.
Many Chinese firms are still waiting for a trade deal between the U.S. and China before making significant business changes.
Follow the link below to learn more about China's tariffs on $75 billion of U.S. goods.
China will retaliate with tariffs on $75 billion more of US goods and resume auto tariffs – Yun Li, CNBC
2. Hasbro phases out plastic in its packaging, but not its toys
Hasbro, one of the biggest toy manufacturers in the world,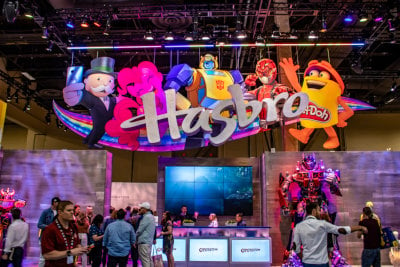 recently announced plans to phase plastic out of its new product packaging. Hasbro aims to eliminate all plastic packaging in their new toys by the end of 2022.
John Frascotti, President and Chief Operating Officer of Hasbro, said:
We know consumers share our commitment to protecting the environment, and we want families to feel good knowing that our packaging will be virtually plastic-free, and our products can be easily recycled through our Toy Recycling Program with TerraCycle.
However, Hasbro's toys will still be made from plastic. And the company is still "actively exploring" alternate sustainable materials for their future products.
"There are really very few toys that are good candidates for recycling"
According to Hasbro's president, redesigning packaging will be "a complex undertaking". Hasbro plans to gradually eliminate all plastic packaging elements, including polybags, elastic bands, shrink wrap, box "window" sheets and blister packs. Toys will either be unpackaged or wrapped in paper.
Removing plastic packaging follows Hasbro's other sustainability commitments in recent years. In 2018, Hasbro launched their toy recycling program in partnership with TerraCycle.
Plastic toys account for 90 percent of the total toy market. But recycling toys has traditionally been difficult, as most are made from unrecyclable plastic. Brent Bell, vice president of recycling at Waste Management, said: "There are really very few toys that are good candidates for recycling".
And even if toys are made from recyclable plastic, recycling often remains a challenge. That's because most toys are composed of several different parts and materials like metals, electronics and textiles. These are difficult for recycling processing centers to separate from the product and recycle individually.
For example, if there are unrecyclable hairs on a doll, the toy is no longer recyclable in one piece and must be disassembled and separated by material.
Sue Kauffman, public relations manager for TerraCycle, said many toys are unlikely to be recycled at all:
The only time a toy can be recycled is if it is made from only one material that also happens to be recyclable.
TerraCycle focuses specifically on hard-to-recycle products like toys that municipal recycling centers can't handle. TerraCycle separates the toy materials, then cleans the recyclable plastic and grinds it into pellets. These pellets can then be reshaped for use in new products like shipping pallets and park benches.
Hasbro is now expanding its toy recycling program to France, Germany and Brazil to minimize their carbon footprint further.
Lego is redesigning their products to be more sustainable
While Hasbro is focusing on eliminating plastic packaging and recycling their toys, other toy brands are redesigning their toys to be more eco-friendly. Lego, the toy giant that sells plastic construction toys, is redesigning their classic plastic bricks to be more sustainable.
Lego sells 75 billion Lego bricks each year. Every brick is traditionally made of a high-quality and oil-based plastic called Acrylonitrile Butadiene Styrene (ABS).
In 2018, Lego announced they will start making some of their Legos from "sustainable, plant-based" plastic. The new pieces are made from a flexible, soft and durable plastic called polyethylene. This plastic is made with ethanol extracted from sugarcane. Lego claims that polyethylene is as durable as conventional plastic and can be recycled many times.
For now, only Lego trees, leaves and bushes are made of the polyethene but Lego plans to use sustainable materials in all core products by 2030. Lego has also set a goal to use 100 percent sustainable packaging by 2025.
Follow the link below to learn more about Hasbro's plan for phasing out plastic in toy packaging.
A major toy company is phasing out plastic — but not in its toys – Terry Nguyen, Vox
3. Target's store-based fulfillment for online orders is paying off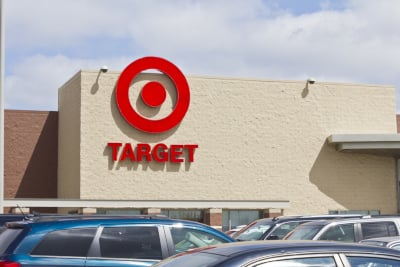 With online shopping thriving, consumers are demanding faster fulfillment from platform operators and retailers. In 2017, Target bet on putting "stores at the center" of their ecommerce dispatch and delivery service. The strategy is now paying off.
On Target's Q2 earnings call, the retail giant said their same-day fulfillment services now account for more than one third of their total fulfillment. And their same-day delivery and pick-up services have boosted Target's share prices by 19 percent.
The store-based fulfillment services have also cut costs for Target. Target's transition from fulfilling orders through distribution centers to stores decreased costs by 40 percent. It also cut 90 percent of same-day delivery costs.
What's more, store-based fulfillment has significantly increased productivity. John Mulligan, COO of Target, said:
When you do the math, every additional $1 billion of store fulfilled sales would raise that productivity by about $4 a foot.
Target offers diverse store-fulfillment options for customers
Target has customized its store-fulfillment service to meet different needs of different customers. Target customers can currently receive orders in three different ways: in-store pickup, drive-up and Shipt same-day delivery.
Target acquired the grocery delivery service Shipt for $550 million in 2017. Customers can now try Target's same-day fulfillment service through Shipt for free for four weeks. After that, they can buy an annual Shipt plan for $99 or pay per same-day delivery order.
Meanwhile, the annual fee for Amazon Prime is $119. And Walmart customers must place an order with a minimum value of $35 to qualify for their one-day shipping services in select cities.
Here's how Target's three services work.
For in-store pick up, customers can:
Place an order through Target.com or the Target app
Select a store during checkout where they can pick up their order
After receiving a notice from Target saying the order is ready, customers can go to their chosen store and pick it up. Orders are held at the store for seven days.
For drive-up, customers can:
Shop on the Target app and select drive-up at checkout
Wait for Target's notice saying order is ready
Notify Target when they're on the way and park in the designated spot for Target to load their car with ordered goods
Drive-up service is not yet available for perishable food, flowers, adult beverages and other select items.
For Shipt same-day delivery:
Customers can shop at Target.com and select same-day delivery and schedule the delivery time at checkout
A personal shopper from Shipt hand picks the order and reaches out to the customer via text
The Shipt shopper delivers the order according to the scheduled time. Customers can cancel items up to one hour before chosen delivery time.
Store-based fulfillment helps attract new customers
Target's success is based on its mass brick-and-mortar store network. Currently, Target has 1,851 stores in the U.S. This nationwide store map makes store-fulfillment available in almost every U.S. city.
Faster delivery for online orders is a top priority for 42 percent of retailers according to a National Retail Federation survey. Many of the respondents said they would like to use their stores to achieve this goal.
Jill Lewis, Target spokesperson, said their huge store network helps a lot in accelerating deliveries: "It's allowing us to deliver faster for our guests than we could have before".
What's more, faster delivery is attracting more customers to Target. Roughly 1 in 5 customers placing a same-day order in Q2 were placing an order with Target for the first time.
Target's store-based fulfillment strategy is continuing full speed ahead. The retail giant passed its 500th store remodeling in August, adding space for pick-up services to fill orders faster. Target is now on track to remodel 1,000 stores by the end of 2020.
Follow the link below to learn more about Target's success in same-day fulfillment.
Target's same-day fulfillment growing at twice the rate of last year – Shefali Kapadia, Supply Chain Dive
---
We're constantly scanning the web for top manufacturing stories and news. If you'd like to submit an article for consideration for our weekly Best in Manufacturing, send us a message and let us know.