This week on Best in Manufacturing, times are changing for Chinese garment and textile factories, how to search for garment suppliers on Alibaba, hiring a third-party inspection firm without angering your supplier and more!
Best in Manufacturing – May 6, 2018
Each Sunday, we publish a list of top articles and other content related to manufacturing in areas like quality control, product development, supply chain management, sourcing, auditing and law.
We're constantly scanning the web for top manufacturing stories and news. If you'd like to submit an article for consideration for our weekly Best in Manufacturing, send us a message and let us know.
1. China's fading garment and textiles industries
If you regularly attend the Canton Fair, China's oldest and largest trade fair, you might've noticed increasingly fewer Chinese suppliers in the garment and textiles industries represented there. And this shouldn't come as a surprise to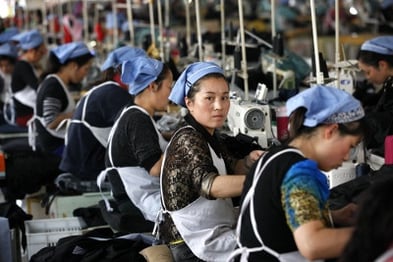 anyone familiar with China's rapidly evolving economic and industrial status.
Driven in large part by rising wages, China's manufacturers are gradually shifting from producing more labor-intensive goods, to producing with higher technology processes and greater automation. Consider a few key statistics that show this change:
Rising wages: Wages in China rose an average of more than 13 percent annually from 2000 to 2013. And wages in some parts of China are now as high as US$336 per month, which is more than 2x those in some Southeast Asian countries.
Declining market share: China's share of the global garment and textiles market fell from 38.6 percent in 2015 to 35.8 percent in 2016.
Falling export values: Chinese exports of garments and textiles fell from US$236 billion in 2014 to US$206 billion in 2016.
Survey responses from executives in leading U.S. fashion companies suggest that fewer U.S. brands are looking to China for sourcing. The recent model has been to focus on manufacturing in China and augment production with suppliers elsewhere in Asia (often called a "China +1" strategy).
But now importers and garment brands are turning to greater diversification in their supply chain, many opting for equal parts China and Vietnam operations.
What are the implications for garment and textile importers?
Price shouldn't be your only consideration when searching for suppliers. But China's continued wage increases certainly play a role in profitability of manufacturing in the country.
China's pollution crackdown in recent years has also presented importers with some degree of disruption risk, as local officials have started to shutdown noncompliant factories.
Still, issues related to social compliance tend to be more common among factories in less-developed countries where laws are often less enforced.
How will China's economic trends and policies affect your manufacturing experience there? Click the link below to read the full story.
China's once-booming textile and clothing industry faces tough times - Sidney Leng, South China Morning Post via CNBC
2. A list of manufacturing and engineering resources
If you're a hardware startup or designing a product from scratch, the path to success is sometimes difficult. But you don't have to do everything yourself. Within the startup ecosystem, there are plenty of companies that offer support to small enterprises taking their first steps in the business world.
This featured article lists 30 resources for hardware startups and makers, covering everything from companies that help solder electronics, to startup communities, to blogs and more. Here's a quick snapshot of some of the resources mentioned:
Hardware Massive: a platform designed to connect hardware startups all over the world
EEVBlog (The Electronics Engineering Video Blog): a very popular engineering channel on YouTube
Fictiv: a virtual manufacturing platform that helps connect makers to manufacturing resources
Sparkfun: this website offers designers electronic modules and development kits
And more!
Even if you're not a hardware startup or maker, this list might offer some websites that can provide engineering and manufacturing guidance. To view the full list, check it out in the link below:
Resources for Hardware Startups and Makers – John Teel, Predictable Designs
3. Finding clothing suppliers on Alibaba
Alibaba is an amazing tool for sourcing. There are tens of thousands of suppliers on the platform that are ready to fulfill orders for importers. Navigating the platform, however, is not always simple. Finding the suppliers that you feel are qualified and relevant to your goals is almost like getting to the center of a complex maze.
This featured article offers advice for navigating that maze, with the prize at the center being clothing suppliers.
When looking for clothing suppliers on Alibaba, the author of the article recommends:
Using the right keywords: if you're using keywords that are way too specific, you won't find suppliers
Reviewing the supplier page: determine from the supplier page if the factory is a trading company or manufacturer, if they provide images of products, if they're specialized for your product and more
Reading the TrustPass profile: the author's advice here is to scout for suppliers that have at least 500,000 RMB in capital, otherwise the listing is like to be for a trader
Ordering product samples from 4+ suppliers: getting samples from suppliers is a means to verify if what they're making is actually what you want. Getting samples from four suppliers helps ensure that if, for example, two samples don't meet your expectations, you've still got two others to evaluate
And more
In addition to these tips, the featured article also hosts a video that covers this material, step by step. If you're interested in seeing all the tips and watching the video, check out the full article in the link below:
How to Find the Best Clothing Suppliers on Alibaba.com in 8 Steps – Fredrik Gronkvist, ChinaImportal
4. Predicting downtime in manufacturing
Can a supplier predict exactly when a machine will fail? For now, no. And even if a supplier did have the ability to predict the future, it'd probably use that power to find a more lucrative endeavor than manufacturing.
While suppliers presently can't pinpoint the moment a machine will break down, new technology is on the horizon that will help prevent disruptions.
For example, this featured article mentions a prototype system that uses sensors to monitor audio signals emitted by machines. A remote evaluation unit then processes signals and data to determine if equipment is at risk of malfunctioning.
This prototype represents the growing role of predictive analytics in manufacturing. But not only can the data provided by predictive analytics help prevent equipment failures, they can be used to improve and strategize production. From the article:
You can use historical, performance and contextualized data to discern whether you're likely to experience problems. You know even before kickstarting the process what you're likely to encounter, and that allows you to come up with more efficient and precise strategies.
Not every supplier is able to employ the latest tech to prevent downtime. But at the very least, they can take a proactive approach to machine maintenance so as to prevent downtime and delays.
To learn more about predictive analytics, check out the full article in the link below:
The Role of Predictive Analytics in Manufacturing Plants – Kayla Matthews, Manufacturing.net
5. Not angering your supplier with use of an inspection company
Put yourself in the position of your supplier. The factory thinks its quality is acceptable and you're being unreasonable by wanting outside help. But you still want to send a third-party product inspection company to inspect goods before shipment, just to make sure everything is all right.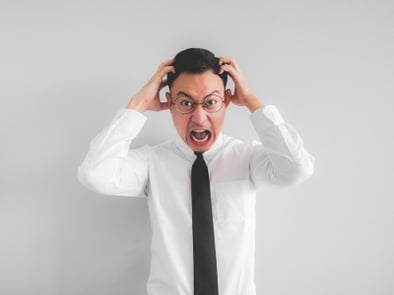 Naturally, some factory managers will resist third-party product inspection. That doesn't mean, however, that you have to completely scrap your plans for extra quality control oversight.
This featured article offers some advice for how to integrate third-party quality control into your supply chain without angering your supplier. You can:
Establish the right product inspection plan: it's essential to agree on reasonable evaluation standards, including which defects are critical, major and minor and deserving of product rework
Agree on who is paying for inspections: do you pay for the inspections and re-inspections, or does the factory pay for re-inspections? This arrangement needs to be confirmed in advance.
Give feedback about inspection reports: the value in inspection reports isn't just pointing out what went wrong, but also indicating what should be improved for the future and discussing how to do that
And more
You have the right to assess the quality of your products. But it's also important to respect suppliers and work with them to incorporate third-party inspection into your importing and their manufacturing routine.
To learn more about working inspections into your supply chain, check out the featured article in the link below:
How to Start Working with an Inspection Company without Ticking Suppliers off – Renaud Anjoran, Qualityinspection.org
---
We're constantly scanning the web for top manufacturing stories and news. If you'd like to submit an article for consideration for our weekly Best in Manufacturing, send us a message and let us know.