This week on Best in Manufacturing, learn about Mexico's potential role in a US-China trade war, delivery droids, risks to manufacturing in China, the flight of foreign firms from China and efficiency gains with AR tech!
Each Sunday, we publish a list of top articles and other content related to manufacturing in areas like quality control, product development, supply chain management, sourcing, auditing and law.
1. Could Mexico be caught up in a Sino-American trade war?
Many of us have heard U.S. President Donald Trump's plans to raise a 45 percent import tax on goods imported from China and a 20 percent import tax on goods imported from Mexico.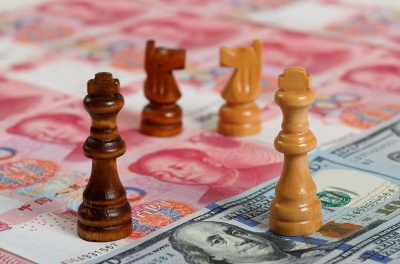 But as Trump dismisses the Trans-Pacific Partnership (TPP) with an executive order and China begins pushing its own agreement, the Regional Comprehensive Economic Partnership (RCEP), in response, one wonders where Mexico, one of America's largest trading partners, fits in.
That's why I was glad to stumble on an article in China Law Blog that brings attention to the trade situation from a Mexican viewpoint. China's ambassador to Mexico has made comments suggesting greater cooperation between the two countries, as tensions flare between the U.S. and China. And the author discusses how some Mexican businesses with customers in the U.S. are already considering changing their strategy to focus more on the Chinese market, in anticipation of future trade barriers.
But while the Chinese ambassador has openly described China as Mexico's "ally in Asia", it seems that China may be trying to leverage Mexico in the event of a trade war with the U.S., which may not be wholly beneficial to Mexico. The author expresses his reservations for the following reasons summarized below:
Mexico isn't as desperate for a new trading partner as China has implied.
Mexico isn't in dire need of a protector to stave off economic turmoil from the U.S.
Mexico should integrate more with China for trade, regardless of future barriers with the U.S.
Any trade deal Mexico accepts with China or with the U.S. is bound to come with both advantages and disadvantages—it won't strictly be a "threat" or an "opportunity".
It's getting increasingly difficult for Mexican companies to do business in China due to regulations, language & cultural barriers and other challenges.
What might this mean for trade between the three countries?
American consumers and those manufacturing in Mexico and China stand to suffer greatly if the proposed import taxes come to fruition. Some have pointed out the consequences of paying more for non-essentials, like tequila and avocados, from Mexico. But the U.S. imports a far wider array of goods from China and relies on many of China's logistical and labor advantages to keep costs low and efficiency high. Any tariffs imposed would deal a major blow to those industries.
And if the author's remarks are true, Mexico may not be so desperate as to accept unfavorable terms by entering into a trade agreement with China, despite new barriers with the U.S. After all, Mexico's economy is close to Russia's in size.
It's still too early to tell whether the U.S. will actually adopt the new import taxes. But China and Mexico seem to be planning for the worst. Read the full article in the link below:
China and Mexico: The Two Amigos? Part I – Adrián Cisneros Aguilar, China Law Blog
2. Virginia could lead the way in allowing delivery drones in the U.S.
State lawmakers in Virginia are now proposing legislature to regulate the use of small robots to deliver goods to consumers' doorsteps. Representatives and lobbyists from a European company called Starship Technologies are working to get laws passed that would make Virginia the first state in the U.S. to regulate droids of this kind.
Starship manufactures six-wheeled droids designed to deliver up to 22 pounds of goods within a radius of 2-3 miles. Starship says their droids will promote a more environmentally-friendly method of local delivery and benefit consumers that rely more on e-commerce. It seems the technology is not yet developed enough for long-range deliveries. But droid use could greatly impact alternative methods of local delivery, eliminating the need for trucks or vans to carry goods across short distances.
Overcoming remaining challenges with droids
Pilot programs for droids are already underway in some U.S. cities. But legal and other challenges remain. For example, lawmakers have yet to clarify whether droids should be classified as motor vehicles or whether they'll be allowed to operate on sidewalks. And as with flying drones, cameras on droids have raised some privacy concerns.
Despite these challenges, the new bills proposed in Virginia seem to suggest droid use is just around the corner. Learn more by reading the full article below:
Rolling Robots Could Soon Be Making Deliveries In Virginia – Sarah Rankin, Financial Post
3. 7 risks of manufacturing in China
It's no secret that finding a supplier overseas to manufacture a product comes with a certain amount of risk. There's often a lot of money at stake. And the physical distance between the importer and the factory producing their goods can make it hard for the importer to know the progress of their shipment. But with China now dominating the world of manufacturing, it's helpful to know the common risks importers that manufacture there are prone to encountering.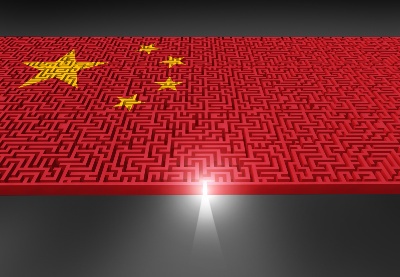 I came across an article by Renaud Anjoran, a Shenzhen-based QC expert, which outlines seven such risks quite nicely:
Chinese factory managers lose motivation during product development because they don't have faith in the importer's long-term business potential. This often leads to production delays.
Production doesn't reach the importer's quality standard consistently, often resulting in having to discard a large quantity of unsellable goods.
The importer's shipment becomes a low priority to the factory. This can happen when the order quantity is relatively small or the product is technically complex. Delays or excessive lead time for production typically happen as a result.
Production costs rise unexpectedly, typically when the importer makes changes or the supplier misunderstands requirements.
The Chinese factory subcontracts part or all of an order without the importer's consent. Factories sometimes do this to increase profits at the expense of lower quality. And it can be disastrous to the importer when they don't know where their product is actually being manufactured.
Chinese factory managers refuse to rework or replace substandard goods found during QC inspection. Suppliers may claim to address quality problems, but often do not.
Logistical costs rise unexpectedly due to inaccurate estimates. This can happen when the weight or dimensions of packaged products exceed initial estimates.
Anjoran also provides real-world examples for context and gives an estimate of how often you can expect to encounter each problem.
How can importers protect themselves from these risks?
I agree that this list covers the vast majority of risks importers are faced with when manufacturing in China. But if I could contribute from my own experience, it would be how many importers successfully mitigate these risks by clarifying expectations upfront and inspecting their goods prior to shipping.
Misunderstandings related to product requirements, quality standards, weight & dimensions and much more can be prevented by clearly stating these in what's commonly called a QC checklist. And one of the best—if not only—reliable ways to verify the quality and status of your order before shipping is with product inspection. In fact, we've written an entire eBook outlining all the ways importers commonly conduct inspection.
Anjoran's article provides a great introduction to importers considering manufacturing in China. Check it out in full in the link below:
The 7 Major Risks You Run With Your China Manufacturers – Renaud Anjoran, QualityInspection.org
4. Why foreign companies are leaving China in large numbers
An increasing number of foreign companies operating in China are beginning to leave the country, including Microsoft, Panasonic, Best Buy, Home Depot, Seagate and others. And a survey of conducted by the American Chamber of Commerce in China (AmCham-China) found that one quarter of the 532 member firms surveyed said they'd either already moved or were planning to move operations outside of China by the end of 2016.
What's motivating foreign companies to relocate? According to a recent article by Jane Li of the South China Morning Post, part of the answer lies in China's phasing out of preferential treatment toward foreign firms. From 1994 through 2007, foreign firms were encouraged to operate in China by a much lower income tax rate than their domestic counterparts. But regulations in place since 2008 have increased this tax rate from 15 percent to 25 percent to unify it with what domestic firms pay.
The other major reason for the sudden flight of foreign firms from China is said to be unclear laws and interpretation of them, such as the cyber security law approved last November. Foreign manufacturers, in particular, often find it difficult to navigate China's complex intellectual property laws.
What are the implications for importers operating in China?
Importers that work with Chinese suppliers to manufacture goods on a contract basis may not be directly affected by changes to income tax regulations. By discontinuing incentives for foreign investment, China's government seems to be signaling that domestic firms can compete with foreign ones on equal footing. They no longer need the management skills, capital or technical expertise foreign companies can offer.
According to Professor Chong Tai-Leung from the Chinese University of Hong Kong, "China doesn't need foreign companies so badly now in terms of acquiring advanced technology and capital as in previous years."
For more insight into why foreign companies are leaving China and advice for those hoping to operate there, read the full article in the link below:
Why foreign companies are shutting shop in China – Jane Li, CNBC
5. Augmented reality offers greater efficiency to manufacturers
Since combining augmented reality (AR) with their normal process, Newport News Shipbuilding (NNS) saw a reduction in time needed for inspection from 36 hours to just 90 minutes.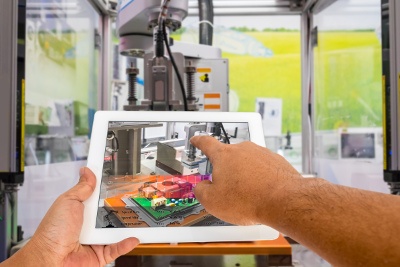 According to Patrick Ryan, engineering manager at NNS, "we've fielded more than 50 projects into our industrial waterfront using augmented reality to reduce cost, improve quality, improve safety, and reduce schedule—the four pillars."
While adopting AR technology is typically a slow and gradual process for manufacturers, it clearly offers some major benefits. From "digital storyboarding" that uses tablets to replace traditional design drawings, to smart helmets and smart glasses that help workers access information faster and avoid errors, manufacturers stand to gain by cutting costs and improving processes.
This article from Matt LaWell at IndustryWeek doesn't just seek to convey the challenges and advantages offered by AR. It also includes discussion about the best ways to implement AR and testimony that the technology will not replace workers, as some believe. Read the full article in the link below:
Is This the Real Life? Is This Just Fantasy? AR Hits Manufacturing – Matt LaWell, IndustryWeek
---
We're constantly scanning the web for top manufacturing stories and news. If you'd like to submit an article for consideration for our weekly Best in Manufacturing, send us a message and let us know.