Chinese factory explodes despite known safety violations, Cambodian exports to be subject to EU tariffs and reducing packaging waste in this week's roundup.
Best in Manufacturing – March 31, 2019
Each Sunday, we publish a list of top articles and other content related to manufacturing in areas like quality control, product development, supply chain management, sourcing, auditing and law.
1. Deadliest Chinese factory explosion in three years kills 78
An explosion last week at a pesticide factory in Yancheng, Jiangsu, China killed at least 78 and injured over 600 people. China's Earthquake Administration also registered a 2.2 magnitude earthquake in Jiangsu province following the blast.
The explosion marks the deadliest factory explosion in China since the Tianjin explosions in 2015 that claimed 173 lives. Other recent explosions in China's chemicals industry include:
Police have already detained executives of the facility, Tianyijia Chemical Co., to determine the cause of the blast.
The number of workplace deaths declined by 73 percent in China from 2005 to 2018. But this recent explosion shows China still has many improvements to make in preventing industrial disasters and protecting the vulnerable workers at these facilities.
Officials overlooked known safety violations at the facility
President Xi Jinping has already ordered a probe to determine the cause of the explosion. He said in a statement following the explosion:
There have recently been a series of major accidents, and all places and relevant departments must fully learn the lessons from these.
A preliminary decision from the State Council has blamed local officials who were "ignorant of their work" and allowed the facility to continue operating despite multiple safety violations. In fact, a separate explosion at the same industrial park killed eight people in 2007.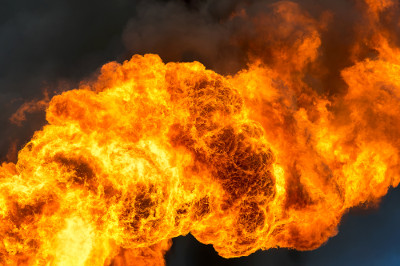 The Jiangsu facility was cited for 13 different types of safety hazards last year and had been fined more than $267,000 since 2016 for breaking environmental regulations. The cited hazards included:
A lack of qualified personnel
Insufficient safety training
Lack of clear safety protocols
Poor quality control
Poor signage
Chemical tank leakages
Neglect of fire hazards
But the local government allowed the factory to continue operating as usual despite these violations.
Workplace safety management in China
China overhauled its workplace safety governance systems almost a year ago exactly to the date of the explosion.
China's Ministry of Emergency Management (MEM) was established in March 2018 to oversee the management of natural and manmade disasters. The ministry replaced the State Administration of Work Safety in a controversial move that seemed to devalue workplace safety improvements.
Much of the MEM's work is spent investigating disasters that have already occurred, rather than monitoring or preventing safety hazards at inspected facilities.
Their main duties include:
Determining the cause of accidents after they occur and compiling exhaustive reports
Punishing guilty parties, business owners and local officials responsible
Controlling the dissemination of information to its citizens is also a concern for the Chinese government following a disaster. But it's becoming more difficult for the government to cover up disasters in the age of social media. The Chinese government faced criticism from Chinese citizens for blocking reports on social media of the Tianjin disaster in 2015.
The U.N. Special Rapporteur on human rights and hazardous substances and wastes, Baskut Tuncak, said after the Tianjin disaster:
The lack of information when needed—information that could have mitigated or perhaps even prevented this disaster—is truly tragic.
Unfortunately, it seems the trend might be continuing for this disaster. This disaster could certainly have been predicted from the safety records of the facility and prevented if acted on in time.
Follow the link below to learn more about the latest chemical factory explosion in China.
At least 78 dead, hundreds injured in massive chemical plant explosion – China Labour Bulletin
2. Cambodian exports could soon be subject to EU tariffs
Cambodia exported $5.8 billion worth of goods to the EU in 2017—about 40 percent of their total exports. But that could all change in the next year.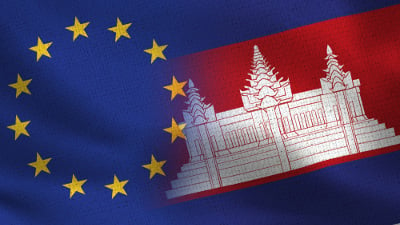 Ninety-nine percent of Cambodia's exports to the EU benefit from a program known as the "Everything But Arms" trade preference system.
The Everything But Arms (EBA) trade preference system allows "vulnerable developing countries" to pay fewer or no duties on their exports to the EU, excluding weapons and ammunition. The EU grants this preference to developing countries under the Generalized Scheme of Preferences (GSP), which sets a sliding scale of trade preferences based on a country's level of economic development.
But the program stipulates that countries must meet international norms of human rights and democracy in exchange for the preferential treatment.
The EU has begun a process to suspend Cambodia's access to the program after recent political events, citing "serious and systematic violations of core human rights and labor rights".
The move could jeopardize Cambodia's entire manufacturing industry and the businesses of the importers who rely on it.
Human rights at risk under one-party rule
Cambodia has fallen from a multi-party democracy into a de-facto, one-party state over the past two years. The government of Prime Minister Hun Sen has:
Dissolved the main opposition party, the Cambodia National Rescue Party
Jailed (and later released) the party's leader, Kem Sokha
Seized control of independent news media, such as the Phnom Penh Post
Harassed local human rights and land activists
Curtailed rights to free expression and assembly
Cambodia's suspension from the EBA program won't happen overnight. Suspending Cambodia's access to the program would take 18 months overall, including:
Six months of monitoring and talks
Six months for the commission to reach its final decision
Six months for formal withdrawal
European officials visited Cambodia in the first round of scheduled talks last week. The EU is hoping a threat of suspension could prompt political reforms from the Cambodian government.
Cecilia Malmstrom, the European Union trade commissioner, said last month after announcing the start of the suspension process:
It should be clear that today's move is neither a final decision nor the end of the process. But the clock is now officially ticking, and we need to see real action soon.
Tariffs would hurt both workers and foreign companies
The Cambodia business community is urging the EU to reconsider the suspension, citing concern for the welfare and livelihood of poor and rural workers.
Adidas, which manufacturers 24 percent of its footwear in the country, has raised concerns about the potential impact of suspending the program, noting:
[The tariffs] cannot be absorbed by Adidas and its retailers … it automatically leads to a reallocation of further investments in sourcing.
Tariffs would rise to 12 percent for apparel, eight percent for leather upper shoes and 17 percent for synthetic upper shoes if the preference is suspended.
But Prime Minister Sen doesn't seem willing to back down just yet. The government issued warrants for the arrest of eight opposition leaders just a week before the EU delegation's visit.
Prime Minister Hun Sen said of the suspension:
I have nothing to be afraid of in talking about this. Who is doing the monitoring? I have already said that if they give us preferential access, it won't make us rich. If they withdraw it from us, it won't make us dead.
While the suspension might not deal a fatal blow to Cambodia's manufacturing industry, there's no denying it would upset the status quo for workers and companies alike.
Follow the link below to learn more about how a suspension from the EBA trade preference system might impact Cambodia's manufacturing sector.
Cambodia Faces Major Economic Blow as E.U. Weighs Ending Trade Deal – Seth Mydans, New York Times
3. Redesigning your packaging to reduce plastic waste
Less than 14 percent of plastic packaging is recycled globally, according to the Ellen MacArthur Foundation. And the problem is getting worse after China's ban on recyclable plastics last year.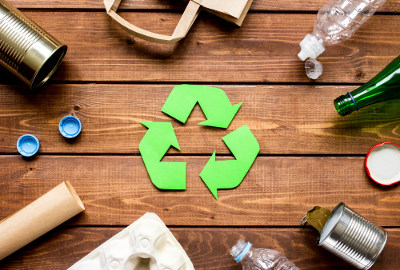 But many manufacturers struggle to determine how to remove plastic from their supply chains. Plastic has become such a ubiquitous part of our modern lifestyle—how could we possibly eliminate it?
This featured article suggests manufacturers might be looking at the problem from the wrong angle. Rather than eliminating plastic altogether, manufacturers should focus on how to eliminate plastic waste instead.
Laura Rowell, the global sustainability manager of consumer packaging at Sonoco Products, sums it up well:
We don't see a world without plastic. We focus on a world without packaging waste in our lands and oceans.
Plastic isn't all bad. In fact, studies show that plastic film protection can significantly lengthen the shelf life of fresh produce. So how can you keep the good of plastic packaging and eliminate the bad?
Design your sustainable packaging around your product
Eliminating plastic waste from your supply chain doesn't mean you have to overhaul your entire packaging design.
Manufacturers can actually make several small design changes that can drastically reduce plastic use without affecting sales. Some design changes you might consider include:
Removing a plastic window from a box
Removing shrink-wrap sleeves from PET bottles
Removing metal, PVC and other materials that make an otherwise recyclable bottle ineligible
Replacing labels that can discolor plastic during processing
Rightsizing packaging so it fits the actual product and eliminates excess packaging
The most important consideration when redesigning packaging is to consider your product and the appropriate packaging for it. You'd probably have a hard time selling children's shampoo in glass bottles, for instance. But can you use a recycled plastic material for the bottle instead?
Reducing plastic waste might soon become a requirement for suppliers, rather than just a suggestion. A growing number of retailers are expecting their suppliers to make progress on sustainability targets.
Walmart sets new plastic reduction targets
When Walmart sets new standards, the manufacturing industry pays attention.
Walmart set new plastic reduction commitments in February at its annual supplier forum, which include:
Achieving 100 percent recyclable, reusable or compostable packaging for private brands by 2025
Achieving 20 percent post-consumer recycled content in private brand packaging by 2025
Labeling all food and consumable private brand packaging with the How2Recycle label by 2022
The targets will impact over 30,000 privately branded products. The retailer also released a new recycling playbook to help suppliers understand recyclable plastic options and their impact on the environment.
Walmart's existing Project Gigaton platform helps suppliers set sustainability goals and get credit from Walmart for the progress they make.
Walmart suppliers looking to improve packaging sustainability can set goals as part of Project Gigaton to:
Optimize design: Design size-appropriate packaging to eliminate waste
Source sustainably: Use recycled materials and eliminate materials harmful to the environment
Support recycling: Use labels to help consumers understand how to recycle packaging
And suppliers can be recognized as "Giga-Gurus" on Walmart's platform if they achieve their goals each year.
How can you reduce the environmental impact of your packaging? Follow the link below to learn more about how you can reduce plastic waste in your supply chain.
The realities of rethinking plastic packaging – Deborah Abrams Kaplan, Supply Chain Dive
---
We're constantly scanning the web for top manufacturing stories and news. If you'd like to submit an article for consideration for our weekly Best in Manufacturing, send us a message and let us know.