Issuing an effective purchase order is critical for protecting your international shipment, but what is it? And why is having certain information on your PO so vital to successful manufacturing?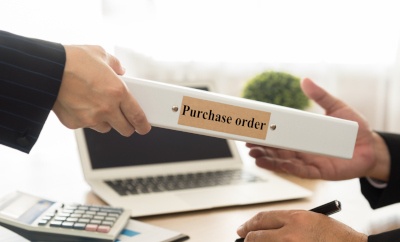 You've placed an order with a factory to manufacture 30,000 mobile phones. You've done your due diligence and are confident you're dealing with a factory you can trust. You take the added precaution of hiring a professional team to carry out a quality control inspection of the finished goods before shipment.
But disaster strikes when you receive the inspection report.
There are 3,500 units of one model when you wanted 7,000 units. The factory installed a 780mAh battery when you wanted a 1200mAh one. And the retail packaging box is 8cm x 14cm when it should be 9cm x 15cm.
You call your supplier right away to complain that the order isn't what you wanted. You want a refund or you're taking them to court. That's when your supplier tells you your PO didn't show your requirements.
Why is including certain information on your PO so vital to successful manufacturing? Writing a clear purchase order is the first step to limiting product defects in your order (related: How Experienced Importers Limit Product Defects in 3 Stages [eBook]).
So let's take a look at how to write a purchase order that will reflect your requirements and protect your overseas shipment from quality issues.
What is a PO?
A purchase order, or PO, is a document showing the official offer that you (the buyer) issue to your supplier. A purchase order differs from a sales order, or SO, because the sales order is issued by your supplier and references the purchase order sent earlier.
Your PO will usually only be one or two pages, unless you've ordered several SKUs that need to be itemized. Most importers choose to issue purchase orders on an official letterhead with their logo.
An effective international purchase order contains most of the critical information a supplier needs to know to produce your goods, meet your quality expectations and deliver the shipment on time.
Issuing an effective purchase order is mission critical when manufacturing abroad. Your purchase order represents a basic written agreement between you and your supplier and helps ensure expectations are clear before payment.
Why is an effective international purchase order essential?
Purchase orders are your first opportunity to set clear standards and expectations for your order with your supplier.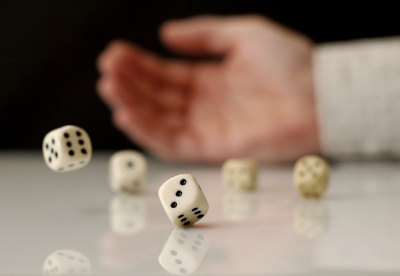 Your supplier is likely to begin production after receiving the PO and your deposit. So any unclear expectations will likely lead to production problems later.
Let's assume your supplier receives your PO with vague specifications for an order of leather desk chairs. Your PO is missing specific requirements for the order, such as:
High grade leather
Foam filling that meets European fire safety regulations
A November 1st shipping deadline
Your supplier doesn't know to follow these requirements because you haven't included them in your PO. So the factory begins manufacturing without these details in mind after receiving your deposit.
By the time you inform your supplier of these requirements, production has already started and the whole order is disrupted. The higher quality foam and leather will raise production costs by 20 percent over the initial quote. And now the order won't be ready to ship until December.
How likely is the supplier to admit these issues to you before shipping the goods? Here are two likely outcomes:
Instead of admitting the problem, your supplier agrees to your "new" requirements, fully aware they can't meet them at the price you're paying.
Then the supplier proceeds with using the original, low quality leather and foam. And factory workers simply apply a label falsely certifying that the foam meets European fire safety standards.
To top it off, the factory rushes production in a vain attempt to meet your deadline, cutting corners during production and causing numerous quality defects.
Your supplier is honest and tells you they won't be able to produce the goods at the earlier quoted price and timeline.
You're much better off than if your supplier had lied. But it's now mid-September, and you've made promises to your customers that you won't be able to keep.
How to write a purchase order with your requirements
Not issuing a detailed purchase order to your supplier can result in serious consequences down the road—from delayed shipments to quality issues and possibly even lawsuits and product recalls. So how can you write a purchase order that helps you protect yourself?
There are several essential pieces of information to provide your supplier in your PO before starting production. Here are some of the key specifics to keep in mind:
Basic data
PO number – Orders are commonly identified by their PO number. The PO number makes it easy to refer to your order when communicating with suppliers and customers. And this number makes it easy to identify the order after delivery, as it's often printed on outer packaging.
Date of issue – The date of issue helps you keep track of when you placed the order.
Buyer and supplier's address and contact information – Having the contact information of both parties makes for smoother communication. Third-party inspection companies often reference a PO for the specific address of a factory. If you're working with a vendor or trading company, it's often helpful to also include their information here.
Shipping address of the goods – Including a shipping address on the PO helps ensure your goods arrive at the correct destination.
Payment terms – How and when will you pay for the order (e.g. net 30 days, upon shipment, etc.)? Payment terms clarify this expectation between you and your supplier.
Item details
Item number and description – An item number and description are helpful to distinguish different SKUs or products in your order.
Color and size – The color and size of your items and packaging are generally considered vital information to include in a PO.
Quantity ordered – The total order quantity you've requested from the factory, itemized by SKU, if appropriate.
Cost of goods – The total cost and cost per unit of each item are always important to include in the PO. Otherwise, how would you know you've reached an agreement with your supplier on price?
International purchase order shipping terms
Incoterms, or International Commercial Terms, specify when and how ownership of the goods will be transferred to you or your freight forwarder. Incoterms are a series of three-letter trade terms that specify cost and responsibility of transporting the finished goods.
For example, "Free On Board (FOB)" specifies that the seller will cover the costs of loading and inland transportation to the port of shipment. Incoterms are an important aspect of a PO to ensure your order ships when you need it and at the cost you expect to pay.
Other important purchase order shipping terms:
Ex-factory date: the date when the goods will leave the factory. We know from the earlier desk chair example that clarifying the shipping date upfront helps prevent late shipments.
"Ship via": the method you want your supplier to use for shipping the goods to you. This value commonly specifies a carrier or freight forwarder, such as Fedex or UPS, or just the method, such as "ocean freight".
Packaging methods: specific packaging requirements for container loading and shipment. For example, a fabric importer might specify that fabric rolls need to be wrapped in heavy duty plastic bags and shipped on heat-treated pallets.
Critical quality standards and inspection expectations
You should specify all critical quality expectations you have for the order on your PO. Clarify in the PO whether passing a quality control inspection is a condition of receiving payment, as well as which party will arrange inspection.
Your PO shouldn't serve as an exhaustive list of your quality standards—that's more appropriate in a QC checklist. But your PO is a good place to specify any critical and non-negotiable quality standards. These might include industry or safety standards the goods need to meet, such as:
Your PO is your first chance to introduce the use of a third-party inspection company and help ensure a smooth inspection booking later (related: 4 Keys to Smoothly Introduce Third-Party Inspection to Your Factory).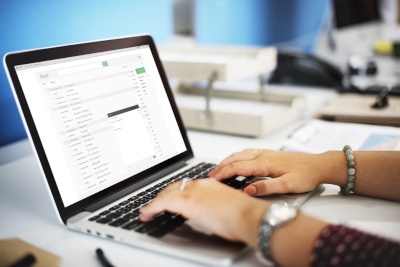 Consider including the example wording below to set inspection standards in your purchase order:
Prior to acceptance of the goods for shipment, the entire order must receive a "PASS" result on the pre-shipment inspection report from the Buyer's appointed inspection agent. In the case of "FAIL" or "PENDING" results, direct authorization by the Buyer is required for shipment.
This purchase order example wording clearly defines the responsibility of the supplier to meet inspection standards.
Below are some example payment terms to include in your purchase order for re-inspection or if the supplier delays inspection:
The initial inspection of the order will be paid for by the Buyer. Any re-inspection fees due to a failed first inspection and rush, weekend or holiday booking fees due to a booking cancellation or delay will be charged back to the Supplier by the Buyer.
You can also specify the terms of repair and return of goods and which party will cover related costs as relevant here. Your ability to enforce this point will likely depend on the amount of leverage you have with the supplier (related: 4 Post-Production Defect Management Strategies for Substandard Goods).
Process for sample approval
Reviewing and approving an initial sample prior to beginning mass production is considered a manufacturing best practice (related: How Importers Minimize Product Defects by Establishing a Golden Sample). It often helps to explicitly state the following in your PO regarding samples:
The deadline for the manusupplier submitting a sample
What accessories, if any, are expected with the sample (e.g. packaging); and
The statement "This order is only valid upon approval of a sample representative of the goods" to further clarify supplier accountability
A word about terms and conditions in China
The terms and conditions regarding order approval in an international purchase order often serve as a quasi-contract between buyer and seller.
But many buyers will also draft a longer "vendor guide" with terms and conditions, in addition to the PO. Creating a vendor guide is one of the six steps to maintain quality Chinese manufacturers we've discussed in the past.
A vendor guide typically covers payment terms, penalties, any non-disclosure agreement (NDA) and right of inspection. A vendor guide can be a very helpful supplement to an effective international purchase order.
If you're manufacturing in China, any contract you hope to be supported in court MUST be written in Chinese and used in China as the location of arbitration. It would be very difficult, if not impossible, for you to get your Chinese supplier to appear in foreign court.
Also, understand that written contracts in some countries, particularly China, are enforced far more loosely than in Western countries. Suppliers in China sometimes view contracts as a set of fluid guidelines that are subject to change.
That's not to say there isn't real value in clarifying your expectations in writing. But bear in mind that taking legal action against a Chinese supplier for breach of contract can be harder and more expensive than it's worth to the average buyer.
How to send a purchase order to your overseas supplier
So now that you've drafted your PO, how do you send it to your overseas supplier?
It's most common for buyers to email their purchase orders to suppliers in PDF format. Ask your supplier to confirm receipt and sign and return the PO to indicate acceptance.
It's a good idea to keep all purchase orders available for reference for any future modifications or further actions needed. For example, third-party inspection companies often request a copy of your purchase order for reference to gather the factory location and order quantity information needed to quote a service.
What to expect after you've sent your PO?
Now you've sent your supplier a complete and detailed international purchase order that specifies all your expectations for the order. Here are the actionable next steps to expect:
1. Your supplier may send you a matching sales order
A sales order is issued by the supplier, rather than the buyer.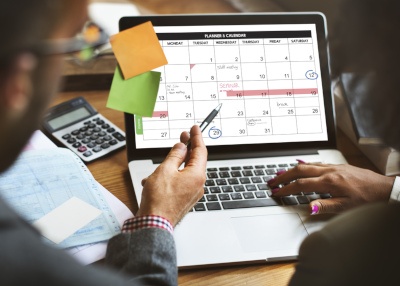 Whether or not the supplier issues a sales order will depend on your supplier's own internal processes.
2. Ask your supplier for a production timeline right away
The factory should be able to provide expected milestones for different stages of production, from raw materials to finished goods delivery. And you'll be in a far better position to manage production of your order remotely with a timeline on hand.
You can then foresee any potential delays early if the supplier is missing any specific production milestones. This knowledge helps you manage your own customers' delivery expectations.
3. Request a pre-production sample for approval
Ask your supplier to send you a product sample that you approve before they proceed with mass production.
4. Consider conducting a during production inspection
Product inspection to verify quality and order status can be helpful at different stages, depending on your own experience with a particular product and supplier.
But inspecting during production is always a step to consider as it helps you correct any issues before they affect the majority of the goods (related: Why Inspect During Production?).
5. Carry out a pre-shipment inspection of the finished goods
Verifying the finished goods to prevent receiving substandard product is an essential practice of managing your supply chain (related: How Quality Control Inspection Helps Importers Detect Product Defects). It's often best to either visit the factory yourself to inspect or send a trusted professional on your behalf.
Conclusion
Any time you hire an overseas supplier to manufacture goods, you put a lot of trust in that supplier's hands. But you can set yourself up for success by clarifying your requirements upfront. And that's where knowing how to write a purchase order comes in handy.
Now you know how to send your supplier a purchase order will protect your order from quality issues and delays.
Be as detailed as possible when writing an international purchase order. Include all pertinent information and clear up any uncertainties about the state of the goods, the quantity, the cost and the responsibility both you and your supplier bear.
And if you can accomplish these simple steps, you'll be that much closer to getting the products you want, at the quality level you and your customers have come to expect.
Editor's note: This post was originally published in September 2015 and has been updated for freshness, accuracy, and comprehensiveness.
---
Click the link below to download our eBook and find out other documents you can rely on to set clear expectations for your order!