In this week's roundup, learn more about the ethical concerns of fashion, Lego's mega factory in Vietnam, and Dell's supply chain digitalization.
Best in Manufacturing – December 21, 2021
Each Tuesday, we publish a list of top articles and other content related to manufacturing in areas like quality control, product development, supply chain management, sourcing, auditing and law.
1. Ethical and Sustainable: What are Customers Thinking when Buying Apparels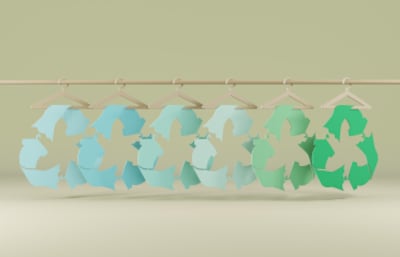 Shopping habits vary from person to person. Some may focus on the design regardless of the price, and some may prefer cost-effective choices. But in general, there are some common habits that share among the customers. For the fashion industry, there is a rising customer concern that affects the whole industry: ethics.
According to an estimation by The Clean Clothes Campaign, less than 1 percent of the price on the garment label will go to the worker who actually makes this. And the continuous ethical reports have been haunting the brands' reputation, also pushing the customers to make more 'responsible' fashion choices.
Sarah, a customer who is in her early 40s, said:
We have to shop according to what we care about, what is in line with our values, family values, budget…I'm doing so many other good things. We cannot be perfect, and I can only do so much.
Though customers are trying hard to seek ethical and sustainable information when purchasing a new garment, they might be overwhelmed when facing the issues directly. For example, customers can't feel the misery personally even if they see an actual picture of a sweatshop. However, this doesn't mean the customers are not in action. They will still consciously choose the more ethical option while facing multiple brands. But to expand the influence of ethics among all the customers and drive them to make more ethical choices, there's still a long way to go.
What are the remaining ethical concerns?
Aside from the low wages, what are the remaining ethical concerns that customers care about? Here we summarized some for your reference:
Harm to the environment:

Resources used and pollution has always been the biggest ethical concern of the fashion industry. Take a well-known example, it takes about 1,800 gallons of water to make one pair of jeans. Not to mention the wastewater that "kills" the creatures.

Health and safety risks:

Normally, a garment factory can't provide very nice working conditions to the workers. For textile workers, lung disease is very common among them as they might unconsciously inhale too much fiber during long working hours.

Child labor:

Child labor: Sometimes, the factory owners would hire child labor due to tight lead time or they want to decrease their manufacturing cost. But this situation has improved significantly in recent years

Animal cruelty:

Animal cruelty is a rising concern these years. Many brands have been avoiding using real fur to be more ethical. Also, customers are caring more if the leather or wool used on their garment are obtained through ethical channels.
Sustainable fashion can't be ignored
In addition to the ethical concerns, fashion customers are also evaluating if the apparel they purchase is sustainable enough for our planet. To cater to the market of sustainability, many brands are working to make clothes with more eco-friendly materials to reduce the harm to the environment and achieve more recycles.
And for many brands, recycled polyester is a good choice. Recycled polyester, which is rPET in short, is a fiber made from recycled plastic bottles. Since this is a material made from recycled products, it can reduce the waste generated while making a new product, thus has become a hot topic among the industries.
Meanwhile, more and more suppliers are claiming that they are available to manufacture apparel made from sustainable materials like rPET. But for brands, how can they verify if their suppliers are really capable of such activities? Here comes our latest sustainability solution.
At AQF, we utilize our strong lab testing power and global sustainability solutions to support our customers' sustainable goals. Sending us pieces of samples, we can provide you with laboratory results to verify the sustainability of your products. Interested to know how it works? Feel free to contact us today!
Click on the below link to learn more about customers' concerns in today's fashion industry.
A New Study Reveals How Ethical Concerns Actually Shape Consumers' Fashion Choices – Gary Mortimer, The Fashion Law
2. LEGO to Build First Carbon-Neutral Factory in Vietnam
Recently, LEGO Group announced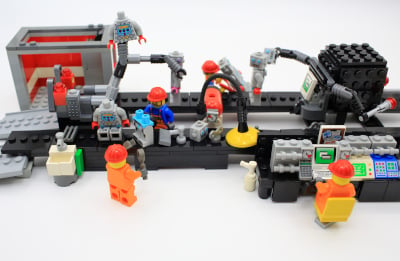 its plans to build its sixth global factory and first carbon-neutral plant in Vietnam. The Danish toy production company has already signed a Memorandum of Understanding (MoU) with Vietnam Singapore Industrial Park Joint Venture Company Limited (VSIP) to build the manufacturing plant.
LEGO Group will invest over $1 billion in a 44-hectare site in the Binh Duong Province near Vietnam's financial hub, Ho Chi Minh City. This move will create up to 4,000 jobs in the country. It will also benefit LEGO Group through increased manufacturing capacity and sustainable growth in the Asia-Pacific region.
The new state-of-the-art factory will enable LEGO to move closer to its customers in Asia, thereby shortening the supply chain and enabling the toymaker to quickly meet changes in demand in this region. It will also help the company reduce its carbon footprint of shipping long distances.
Construction of the new plant, which is LEGO's second factory in Asia, will start in the second half of next year. Manufacturing is set to begin in 2024.
The factory will be powered completely by solar panels, and VSIP will construct a solar park project near the factory for LEGO. The plant will also feature energy-efficient manufacturing equipment and house electric vehicles.
Further, LEGO and VSIP will plant 50,000 trees to replace those cut down during construction.
Why Choose Vietnam for Manufacturing?
Vietnam is re-emerging as the global production hub for major companies around the world.
Despite the supply chain issues and production hiccups that plagued the country and other manufacturing hubs in Asia, Vietnam clocked a GDP growth of over 5.82 percent in 2020. It is the second-highest growth rate in the Association of Southeast Asian Nations (ASEAN) region after Cambodia.
Vietnam also boasts a large base of skilled workforce, low labor costs, a stable geopolitical and economic climate, and proximity to major Asian markets. With the US-China trade war in view, more companies have been shifting out of China to Vietnam due to such benefits provided by the country.
Moreover, since 2019, the country is slowly and steadily becoming a leader in the ASEAN region in the adoption of green technology by increasing its solar and wind capacity. Vietnam's increased production of renewable energy can be attributed to favorable government policies and incentives and increased public support.
Manufacturers investing in green projects in the country can also take advantage of numerous economic incentives like lower corporate income tax (CIT) rates of 10 percent to 17 percent for 10 to 15 years, along with CIT cuts in the following years, tax holidays, and exemptions in import duty and land rental fee.
These combined benefits are making leading global producers like LEGO shift their manufacturing base to Vietnam.
LEGO's Other Sustainable Initiatives
LEGO has also been leading the way in other sustainability measures recently.
Since 2014, LEGO has been participating in the World Wildlife Fund's (WWF) Climate Savers Programme that encourages businesses to reduce their carbon emissions.
The company has been encouraging its employees to cut down on their consumption of energy and water and also reduce waste.
Moreover, LEGO has increased its investments in renewable energy and energy efficiency at all its global manufacturing plants. The company also announced its plans to make use of more sustainable materials like recycled plastic to produce LEGO bricks by 2030. It also aims to make its packaging 100 percent sustainable by 2025.
Under its Engage-to-Reduce program, LEGO has been working with more than 80 percent of its suppliers to help identify and reduce their carbon emissions. It has also undertaken to help its suppliers to report their carbon footprint data to the Carbon Disclosure Project (CDP).
LEGO has been constantly working on achieving and surpassing its climate targets set under the Climate Savers Programme, making it a global leader in climate action.
Follow the link below to learn more about LEGO's new factory in Vietnam.
Why did Lego choose Vietnam for its first carbon neutral plant? – Jamilah Lim, Techwire Asia
3. How Dell's Digitized Supply Chain is Leading The Way For Demand Planning During Chip Shortage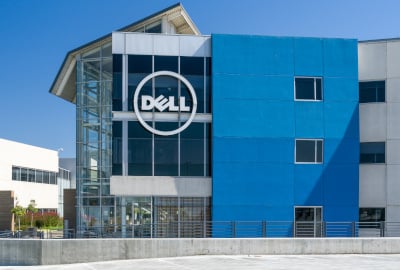 It's economics 101 - when demand is greater than supply, shortages happen. And the semiconductor chip shortage does not look like it will end any time soon.
The demand for semiconductor chips had already far exceeded the production quantity before the COVID-19 pandemic began. Worldwide lockdowns and plant closures further exacerbated the supply chain problem.
Millions of people transitioned to work-from-home setups, and the demand for electronics such as smartphones, laptops, cameras, and smart homeware increased drastically.
Unfortunately, the manufacturing of semiconductors cannot be amped up on such short notice, so companies have been forced to find new ways to adapt to this new normal in an attempt to limit incurred losses.
Today, lead times for production materials are longer than ever, which has affected manufacturers all over the world. Apple took a major hit in 2021, slashing the production of close to ten million iPhone 13 units, its flagship product. Amazon is expected to fall well short of its expected profits in the last quarter of the year. If supply problems plague even worldwide giants, the hope for smaller companies seems bleak.
The Dell Strategy
On Dell's Q3 earnings call, co-COO Jeff Clarke spoke about the digitization of the company's supply chain. This is an attempt to prepare for drastic changes in demand, which can quickly adjust all operations, and in some cases, minimize the effects of the semiconductor shortage.
One advantage that Dell has had for decades is that its innovative product designs allow them to recycle or swap important components when needed. This has led to significant flexibility in planning for various supply and demand scenarios.
This new digital model further enhances this advantage. Dell now has more control over the supply chain, and its leaders can make smart prioritization decisions in terms of which chip components to run. Data is generated by running simulations through the digital model, and these insights help the manufacturers pivot to certain production lines when supplies run low.
This technology can give businesses a better understanding of their own inventory and operations while helping them detect and respond to disruptions even before they happen. According to Clarke, the simulations allow the company to make decisions more quickly, leading to efficient execution.
How Companies Can Ensure On-Time Delivery
Necessity is the mother of innovation. This worldwide supply problem has left many companies with no choice but to develop lateral solutions to ensure that the adverse effects on consumers are mitigated. While larger corporations may have more resources with which to work their way out of this crisis, it's the small- to mid-sized companies that must come up with new ideas to survive.
One viable strategy is to make sure that all procurement personnel collaborate closely with supply chain partners and align with them on strategies to meet consumer demand. Sharing long-term forecasts with suppliers will help ensure that they are aligned. Projecting demand up to 12 months can help all parties prepare needed resources for seamless delivery.
For companies with a strong customer relationship management process, another effective strategy is to reach out to customers directly. This line of communication makes it easy to understand patterns in future demand so that orders can be placed ahead of time and delivered accordingly.
While it may not be possible to move every type of product at high speed, it is important to prioritize the delivery of fast-moving SKUs for maximum efficiency. Adjusting to supplier timelines can help meet customer demand and avoid delivery delays. At the same time, utilizing economies of scale can help suppliers ramp up production.
Follow the link below to learn more about how Dell is digitalizing its supply chain.
Dell's digitized supply chain makes demand planning easier during chip shortage. – Sarah Zimmerman, Supply Chain Dive
---
We're constantly scanning the web for top manufacturing stories and news. If you'd like to submit an article for consideration for our weekly Best in Manufacturing, send us a message and let us know