Learn about FAA's ban on MacBooks, the unclear status of Cambodia's EBA and the Belt and Road Initiative in this week's roundup.
Best in Manufacturing – September 01, 2019
Each Sunday, we publish a list of top articles and other content related to manufacturing in areas like quality control, product development, supply chain management, sourcing, auditing and law.
1. FAA bans Apple laptops from U.S. flights due to unsafe batteries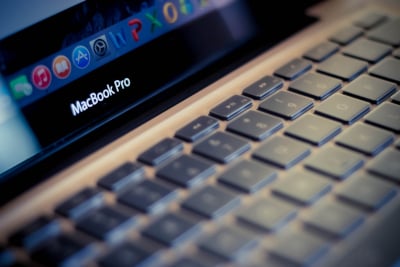 The Federal Aviation Administration (FAA) recently banned some 15-inch Apple MacBook Pro laptop models on all U.S. flights.
The FAA's ban followed Apple's voluntary recall issued in June on 15-inch MacBook Pros sold from 2015 to 2017. The lithium-ion batteries in the recalled laptops can overheat and pose fire hazards.
Under the FAA's 2016 safety instruction for goods with recalled batteries, passengers cannot take the banned laptops on flights as cargo or carry-on baggage.
Prior to the FAA's ban, the European Union Aviation Safety Agency (EASA) issued a warning about the recalled Apple laptops on August 1. The EASA did not ban the laptops but asked airlines to follow SIB-2017-01 regarding the recalled MacBooks. This bulletin requires passengers to switch off recalled MacBooks and not use them during flights.
Apple has voluntarily agreed to "replace affected batteries, free of charge". And once new batteries are installed, customers are free to fly with the MacBook.
Unqualified lithium-ion batteries pose risks
As of September 2016, the FAA had recorded 129 aircraft and airport safety incidents involving lithium-ion batteries.
There have been no reports of the recalled MacBook catching fire on flights so far. But Apple has received 26 reports of the laptop's battery overheating, including five reports of minor burns and one report of smoke inhalation.
The MacBook Pro isn't the first consumer electronic device banned by the FAA. In 2016, the FAA issued a ban on Samsung's Galaxy Note 7 due to a fire hazard. The lithium-ion batteries in Samsung's handsets exploded and caught fire in multiple aircraft incidents.
Due to the dangerous nature of these batteries, the United Nations has classified lithium-ion batteries as dangerous goods and issued regulations on testing and shipping them. Plus, both the U.S. and EU now have strict rules on lithium-ion battery transportation.
In the U.S., lithium-ion batteries used in UL-certified end devices must comply with the UL 2054 standard. UL 2054 is one of the strictest lithium ion-battery standards, as it requires almost double the number of tests as the UN's regulation.
While in the EU, compliance with IEC 62133 is mandatory for all lithium-ion batteries. IEC 62133 requirements are easier to meet, and the standard includes half as many tests as UL 2054.
Pre-shipment inspection can prevent battery safety issues
Poor quality and out-of-spec components pose serious risks to consumer electronics brands. A single mistake could cause massive recalls that cost brands a huge amount of money (related: Apple and Target Issue Major Electronic Product Recalls).
For example, Samsung said the recall of its Galaxy Note 7 cost the company $3.1 billion. And the company's reputation among consumers fell 42 spots in one poll following the recall.
Pre-shipment quality control inspections can help you ensure your goods comply with regulatory requirements and prevent future recalls. Here are some on-site tests that an inspector performs to ensure battery safety of common electronic products like laptops, smartphones and power banks:
Battery short circuit test
Battery charge/discharge test, and
Temperature cycling test
Overheating is another common problem affecting batteries. A battery might melt, burn the user's skin or even catch fire if it overheats. To identify overheating problems before shipment, an inspector will usually:
Disassemble the product to confirm electrical components meet specifications
Ensure components have the proper rating for voltage, current and temperature for safe function
Aside from on-site testing, lab testing for electronic products is also an effective way to identify hazards ahead of time.
Follow the link below to learn more about the FAA's ban on recalled Apple MacBook Pros.
FAA Bans Recalled MacBook Pros From Flights – Mark Gurman and Alan Levin, Bloomberg
2. EU may revoke
Cambodia's preferential trade benefits

The EU is currently Cambodia's biggest trading partner,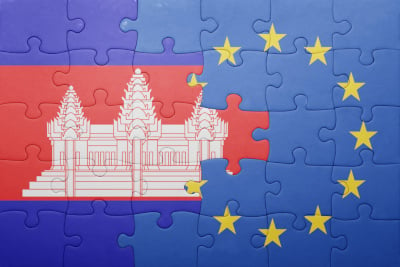 accounting for 45 percent of Cambodia's total exports in 2018.

Cambodia's strong trade relationship with the EU is largely due to a trade scheme called "Everything But Arms" (EBA). EBA is a trade preference system that allows Cambodia to export almost any kind of good, except for weapons, into the bloc with zero tariffs.

As a beneficiary of the EBA program, Cambodia is required to respect core human rights and labor rights. Last month, the EU completed its six-month investigation into human rights in Cambodia. Although the EU won't release a formal report for three more months, political analysts say there's a high possibility of the EU revoking Cambodia's EBA privileges.

The EU is considering withdrawing Cambodia's EBA benefits due to the ruling government's "serious and systematic violations of core human rights and labor rights". Cambodia's election in July 2018 was largely seen as unfair in the EU. Prime Minister Hun Sen remained in power and granted his party all parliamentary seats.

Federica Mogherini, the vice president of the European Commission, said:

[Cambodia] needed to respect democracy and human rights, including labor rights… It is, therefore, Cambodia's actions that led us into the situation we find ourselves in today and Cambodia's actions that can rectify it.
Cambodia's manufacturing sector will be hit hard without EBA
Cambodia's manufacturing sector will bear the most impact if Cambodia loses EBA privileges.
Cambodia was the second largest beneficiary of EBA in 2018, with its goods accounting for more than 18 percent of all imports into the EU under the agreement. Ninety-nine percent of Cambodia's exports to the bloc enjoy EBA benefits.
If the EU revokes the EBA, tariffs on made-in-Cambodia goods will significantly increase and exports to the EU could decline by $654 million a year. For example, there'll be 12 percent tariffs on garments, 16 percent tariffs on footwear and 10 percent tariffs on bicycles without EBA. Garments and footwear made up almost 77 percent of all of Cambodia's exports in 2018.
The Garment Manufacturers Association of Cambodia (GMAC), appealed to the EU for leniency:
Suspension of EBA benefits for our sector will result in large job losses across the garment, footwear and travel goods labor force and would not serve the EBA program objective of poverty eradication and sustainable development.
What's more, the EU's investigation has already affected further improvements to Cambodia's labor conditions. GMAC called for a halt of negotiations with the Trade Union Negotiation Council regarding a new Collective Bargaining Agreement due to uncertainties surrounding the EBA.
Pav Sina, a member of the Trade Union Negotiation Council, said the halt will hurt workers' rights:
The suspension of negotiations by employers affects the progress we have made together since late 2017. It also means that the discussions on labor rights, working conditions and other benefits also stall. This means that what workers receive remains the same and is not improved.
Replacing EBA will be difficult for Cambodia
The Cambodian government is considering replacing EBA with other economic partnerships in light of the EU's investigation. Prime Minister Hun Sen said Cambodia's trade with China can mitigate the impact of economic losses from losing EBA.
But economic analysts highly doubt that Cambodia's trade with China can substitute its trade with the EU. In 2018, Cambodia exported $4.2 billion worth of goods to the EU and only $923 million worth of goods to China. Fei Xue, an analyst with The Economist Intelligence Unit, said:
The EU's EBA scheme grants tariff-free access to some 99 percent of Cambodia's exports to the single market. It is unlikely that bilateral deals could achieve the same depth of coverage.
Also, the ongoing U.S.-China trade war might affect Cambodia's trade with both China and the U.S. The U.S. might consider cancelling its own trade benefits for Cambodia due to the increasing economic and military ties between Cambodia and China.
The EU will make its final decision on whether to revoke EBA before February 2020. Follow the link below to learn more about why Cambodia's trade deal with the EU is at risk.
Cambodia-European Union trade deal is on the chopping block – Andrew Nachemson and Yon Sineat, Aljazeera
3. Belt and Road Initiative stimulates infrastructure development in ASEAN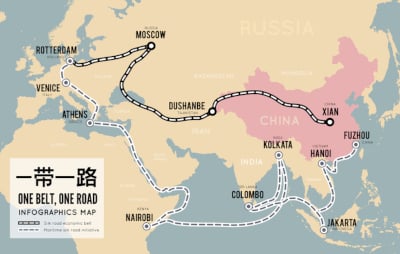 The Belt and Road Initiative (BRI) is a global development strategy launched by the Chinese government in 2013 linking countries on the ancient "Silk Road". The initiative aims to boost economic development through investment in infrastructure projects and construction of railways, highways, ports and more.
Southeast Asia is currently a hotbed for BRI investment. Chinese investment and construction contracts in this region almost doubled in the first half of 2019, from $5.6 billion to $11 billion.
Among all countries in Southeast Asia, Vietnam and Indonesia might be enjoying the biggest benefits. In the first half of 2019, Indonesia gained $3 billion in contracts from the BRI while Vietnam gained $1.6 billion in contracts. Improved infrastructure can benefit their manufacturing sectors, providing smoother and faster ways to transport products.
Jennifer Tay, a PricewaterhouseCoopers (PwC) partner who specializes in capital projects and infrastructure, explained:
The cross-border nature of the BRI makes it a significant catalyst in regional infrastructure development and is likely to bring together investors across regions to jointly develop much-needed infrastructure projects, especially for under-served communities.
BRI boosts infrastructure development in Vietnam and Indonesia
Infrastructure is the backbone of economic development. If there are no strong logistics and transportation systems, "industrial parks will not be able to attract investors". And Southeast Asian countries with mass manufacturing hubs must invest in infrastructure development to compete with China's well-developed transportation network.
According to a survey by the Singapore Business Federation and PwC Singapore, Vietnam and Indonesia are grabbing the most infrastructure development opportunities from the BRI.
The majority of the survey respondents, 66 percent, see the most BRI opportunities in Vietnam. Meanwhile, 57 percent of the respondents identify Indonesia with the most BRI opportunities. Fifty senior representatives from organizations in various industries across Southeast Asia participated in the survey.
Many BRI projects can help in developing trade-related infrastructure such as industrial parks, special economic zones (SEZs), roads and ports. For example, the Ha Tinh Province Solar Power Plant in Vietnam and the Jakarta Mass Rapid Transit System in Indonesia are good investment opportunities identified in the report.
China plans to continue investing in infrastructure in BRI partner countries and regions. BRI participants hope to attract more business and further boost economic development with better infrastructure. Boon Chin Hau, managing director of Singapore sovereign wealth fund GIC, said:
Infrastructure projects are long term. They are there to serve the country, the people. They have social needs and therefore they are very long term.
BRI extends its branches to Europe
Aside from the ASEAN region, China also hopes to extend the BRI's influence to Europe.
Although the EU has confirmed that the bloc won't join the BRI, EU member states are free to join individually. And in March 2019, Italy joined (see #3).
As the first G7 country to join the initiative, Italy is likely to serve as a key connector between Asian and European markets. After the announcement, Italy signed trade deals worth $2.9 billion covering energy, finance and agricultural products with China.
While other EU countries are still holding a wait-and-see attitude towards the BRI, Malta is weighing the possibility of joining. Edward Scicluna, Malta's finance minister, said that "certain prejudices" should not come in the way of good business.
The PwC survey's respondents also indicated they'd like to see more involvement from Western countries in BRI projects. Out of all third-party government partners, 43 percent of respondents indicated they'd like to partner with the U.S, while 36 percent said they'd like to partner with the U.K.
But China's leading role in the BRI is paying off—86 percent said they'd like to partner with China.
The BRI is connecting more countries and regions and may change the global trade map in the future. Follow the link below to learn more about how the BRI is benefitting ASEAN countries like Vietnam and Indonesia.
Vietnam and Indonesia stand out as Belt and Road bets, reports show – Dylan Loh, Nikkei Asian Review
---
We're constantly scanning the web for top manufacturing stories and news. If you'd like to submit an article for consideration for our weekly Best in Manufacturing, send us a message and let us know.