Holiday shopping trends, high-tech supply chains, overseas drug manufacturing, sustainable fashion and Shenzhen's copycat culture in this week's roundup.
Best in Manufacturing – December 9, 2018
Each Sunday, we publish a list of top articles and other content related to manufacturing in areas like quality control, product development, supply chain management, sourcing, auditing and law.
1. Holiday spending on track to reach $1 trillion in sales
The holidays have officially arrived, and that means peak retail season.
Retail sales in the U.S. are predicted to reach $1 trillion from November 1st to December 31st, according to market research firm eMarketer.
The holiday season is an energizing time for all sellers. It's full of festive gimmicks, product rollouts and increased sales.
But this year's been rough for brick and mortar stores, as several major retailers shuttered production.
eCommerce sales, on the other hand, have never been stronger. And the online marketplace continues to grow.
But if the past 11 months are any indication of commerce trends, this year's holiday market will be unlike any before.
Understanding customers' holiday shopping preferences can help you prepare for the main event.
Brick and mortar shopping will remain strong
It's tempting to focus holiday strategy on ecommerce. After all, ecommerce sales grew almost 25 percent this year.
Amazon, Target and Walmart are just a few stores offering free two-day shipping for online orders—a competitive move to drive sales and vie for ecommerce market share.
But building your holiday strategy solely around online sales could be a mistake.
According to PwC's 2018 Holiday Outlook, 91 percent of consumers said they will shop in stores, compared to 84 percent who said they'll shop online.
It seems consumers still like the experience of heading to the store to stock up on holiday gifts.
But that doesn't mean you should completely ignore online shoppers. Seventy-five percent of respondents said they'll shop both online and in stores.
The best holiday strategy will capitalize on both markets.
Capitalize on consumers' increased spending
Consumers are shopping, and spending is up.
Eighty-four percent of respondents said they will spend the same or more than they did last year, according to PwC's Holiday Outlook.
And on average, they'll spend $1,250 on gifts, travel and entertainment, up five percent from last year.
But if you want to attract customers, you'll need to do more than solidify your online and in-person presence.
You can try attracting customers by:
Making shopping easy – Create a gift guide and provide pre-wrapped presents.
Rolling out a new product – Show customers your products are new and interesting.
Getting into the holiday spirit – Decorate your site or windows to make shopping an experience.
Getting personal – Say thanks or add a holiday note to show your customers you care.
The holiday season is chaotic for retailers. But it's also a time of opportunity. Build off market trends and have a little fun with your strategy.
Follow the link below for more holiday spending statistics.
Holiday 2018 Spending Could Reach $1 Trillion. Here's Other Eye-Popping Numbers You Need to Know - Nina Zipkin, Entrepreneur
2. High-tech supply chains must diversify to minimize trade war impact
High-tech manufacturers are the latest victims of the ongoing trade war.
Equipment manufacturers typically negotiate on a periodic basis, sometimes a year in advance. So when tariffs began taking effect, many had inventory already in stock.
But as that stock dwindles, manufacturers are scrambling to handle rising commodity prices and electronics part shortages.
According to Rajesh Kalidindi, CEO of LevaData, purchasers are seeing price increases of 10 to 20 percent.
But the situation is only expected to get worse as factories slash production further, and suppliers continue to increase prices in response to the tariffs.
China-centric supply chains are proving a valuable lesson for manufacturers on the dangers of sole sourcing.
Dependence on Chinese electronic components
Most electronic products sold in the U.S. contain Chinese-made parts.
An average of 51 percent of the top federal IT suppliers' shipments originated in China from 2012 to 2017.
Reducing dependence on Chinese suppliers may seem an obvious solution. But most global supply chains are too complex to rapidly adjust sourcing patterns.
And if any components pass through a Chinese factory, even if just for assembly, the finished product could still be subject to tariffs.
Manufacturers are scrutinizing every element of their bill of materials, looking for ways to reduce the impact of tariffs.
But many supplier ecosystems have grown entirely around Chinese factories.
Changing logistics to minimize the impact of tariffs could help in the short-term. But what happens when the next disaster hits?
Diversify your sourcing pool to minimize impact
There's no denying the trade war's impact on manufacturing. But trade tensions aren't the only factor impacting tech supply chains.
China's factory wages have been increasing for several years. And high-tech manufacturers were dealing with key component shortages long before the trade war.
While it's unclear when the trade war will end, manufacturers should build a strategy that looks beyond the current political system.
According to Kalidindi, the solution lies within:
A combination of enhanced partnerships with existing vendors and diversification beyond countries subject to higher production and importation costs.
Diversification could help better prepare your supply chain for inevitable upsets in the future.
The trade war may hurt short-term profits. But it's also an opportunity to reexamine your supply chain strategy.
Follow the link below to read more about the reshaping of high-tech sourcing strategies.
Will the Trade War Force a Rethinking of High-Tech Sourcing Strategies? – Robert J. Bowman, SupplyChainBrain
3. FDA calls on drug manufacturers to fight recalls with supply chain visibility
About 40 percent of medications and 80 percent of active pharmaceutical ingredients (APIs) are made overseas, according to the Government Accountability Office (GAO).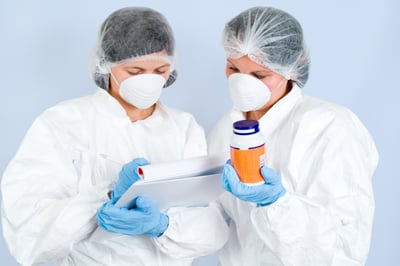 Overseas manufacturing of drugs keeps production costs low. But as offshore production increases, so has the risk of quality issues and product recalls.
And concern over the purity and safety of products manufactured offshore is growing among consumers and care providers.
The GAO classifies offshore drug manufacturing as a "high-risk issue," a classification which imposes additional responsibilities and demands on the FDA.
While the FDA has drastically increased efforts to monitor offshore drug manufacturing, the agency can only do so much.
Drug manufacturers must take steps to ensure they're bringing safe products to market too.
Recalls persist despite increase in FDA inspections
The FDA has monitored offshore drug manufacturing since 1998. But after a drug contamination in a Chinese plant caused a worldwide recall in 2008, the agency drastically increased drug inspections.
According to an agency database:
In 2008, the FDA conducted 267 drug facility inspections.
But in 2017, the FDA conducted more than 1,500 drug facility inspections.
And the FDA has also increased its global presence. The agency now conducts more drug facility inspections overseas than within the U.S.
Despite these efforts, there have been several recalls in the past few months:
Craig Beavers, cardiovascular clinical pharmacy coordinator at the University of Kentucky Medical Center, said when drug contamination issues come up:
You really do start to question the source it's coming from and the company you trust.
And in this case, the recalls are all for drugs manufactured offshore.
Manufacturers must increase GMP compliance efforts
Medicines marketed in the U.S. must be manufactured according to the FDA's current good manufacturing practice (GMP) regulations (related: GMP Compliance of Foreign Suppliers: The Importers Guide [eBook]).
Under GMP regulations, the FDA approves the manufacturing process when it first grants the company access to the U.S. market.
Then it follows how well the company adheres to protocol through regular drug facility inspections. During a two-day inspection, inspectors look for things like:
Pollutants present in clean rooms
Mechanical issues with the facility equipment
Incorrect factory line procedures
But inspections don't necessarily include testing the drugs themselves. And adhering to GMP regulations doesn't mean your product is impurity-free.
Contamination of raw materials—what the FDA expects is responsible for this year's recalls—wouldn't be caught by a regular facility inspection.
FDA Commissioner Dr. Scott Gottlieb said greater accountability throughout the supply chain will help manufacturers prevent future recalls.
The FDA is continually phasing in a product tracing system as part of the Drug Supply Chain Security Act. Gottlieb said in a statement:
The manufacturers who develop and ship these products should expect a secure supply chain that guarantees the custody of these medicines.
Vetting all suppliers, sub-suppliers and factory systems can help ensure factories and production processes meet your standards. And periodically inspecting and testing your products in a laboratory can help verify drug safety and purity.
Follow the link below for more information on the FDA's response to recent drug recalls.
Drug Recalls Put Spotlight on Drug Supply Chains – Matt Smith, WebMD
4. Sustainable fashion depends on smaller brands
Textile supply chains are extremely complex. And each step of the supply chain places a strain on the environment.
Raw material extraction is associated with excess water usage, carbon emissions and microplastics.
Textile processing involves bleaching, dying and printing.
And textile waste—discarded pieces of unwanted clothing—are byproducts of production.
Consumers want fast fashion, but they're also pushing for an eco-conscious fashion industry.
Leading brands have come under fire for subpar environmental practices. And in response, many have joined various programs and initiatives promising cleaner textile production.
But the textile industry is dominated by small firms. And many factories supply cheap unbranded clothing for online sellers, not large brands.
Major brands may promise better standards. But the bulk of the clothing supply chain isn't held accountable to the same, strict oversight.
Large brands pledge change following investigations
In 2011, a Greenpeace report called Dirty Laundry urged customers to demand change in the fashion industry.
The report revealed the presence of harmful chemicals in wastewater from Chinese textile industry zones. And several supply chain investigations linked the factories in those zones to global brands.
A few months later, a group of Chinese NGOs published another report that took aim at the polluting practices of global mega-brands.
After these reports, the Zero Discharge of Hazardous Chemicals Foundation (ZDHC) was established to eliminate hazardous chemicals from the industry.
The ZDHC program includes a collaboration of:
24 signatory brands
59 value chain affiliates
15 associates
It encourages managing chemicals in the supply chain, information transparency (through wastewater data monitoring and supplier lists) and finding alternatives for harmful chemicals.
Engage suppliers at every stage of production
When companies join the ZHDC program, they're asked to set up a Manufacturing Restricted Substances List (MRSL). It's essentially a harmful chemicals blacklist.
Creating an MRSL involves:
Conducting a chemical inventory of the supply chain
Analyzing potential hazards of those chemicals
Releasing the MRSL along with endorsed alternative chemicals to suppliers
But MRSL lists are usually directed mostly at top-tier suppliers. Sub-suppliers, like those at the wet processing stage, aren't typically involved in the immediate action plan.
While final production releases harmful pollutants, there's an environmental impact at every stage of the textile production process.
Managing chemicals involves the entire supply chain, beginning with raw materials extraction.
And it's up to manufacturers to help their suppliers build capacity and understand why changes are necessary. In return, these suppliers can educate their sub-suppliers.
The ZHDC is a promising program. But most of the signatories are major brands.
Until laws mandate greater environmental protections, and smaller brands and sub-suppliers work towards reducing environmental impact, widespread industry change is unlikely.
Follow the link below to learn more about the textile industry eco-movement.
Textile industry under pressure to detox fashion – Wu Yixiu, China Dialogue
5. Innovators thrive in Shenzhen's copycat culture
The Huaqiangbei electronics market in Shenzhen spreads several floors and covers hundreds of thousands of square feet.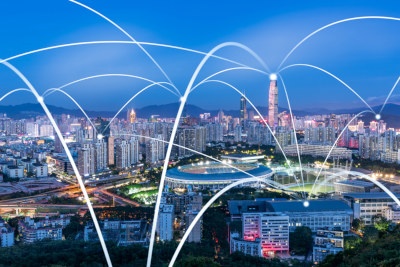 It's an electronic developer's dream—cameras, motherboards, frames, screens and more.
The market puts boatloads of component pieces at your fingertips. And much like Shenzhen as a whole, it's a place for rapid innovation and experimentation.
But the market is also rife with copycat products. Many people there are building new and improved devices from existing products.
Lax regulation may promote genuine innovation, but it also raises concerns for those who want to protect their IP.
Shenzhen offers entrepreneurs both risks and rewards.
Shenzhen offers speed, parts and talent
It's not just the Huaqiangbei market drawing tech innovators to Shenzhen.
The city is known as the "Silicon Valley of China". And its home to several successful startups including:
DJI – The world's top maker of non-military drones
Anker Innovations – One of the top makers of portable power banks
Makeblock – A tech education company providing robotic kits for kids
Shenzhen enables entrepreneurs to turn ideas into reality at a rapid pace.
Steven Tang, CEO of Anker Innovations, said:
If you really want to develop products in a fast pace, I think you have to be in China—and practically have to be in Shenzhen. Anything you have to do in days or weeks elsewhere can be done in hours here.
Because the city is at the heart of the global tech supply chain, you can quickly evaluate ideas and find factories for production.
The city is also full of big companies, which makes it easy to find talent, specifically hardware development engineers.
Innovation built on counterfeit culture
While Shenzhen is a hub of innovation, IP protections leave much to be desired.
Vendors in the Huaqiangbei market use copied parts to improve existing gadgets. But companies like Apple and Samsung are regularly ripped off during the process.
China's counterfeit industry is massive. And the threat of trademark infringement and intellectual property theft looms large.
Even Anker Innovations saw knockoffs in its early days. But Yang said authorities are getting tougher on copycats, and:
It's getting better year over year.
Still, President Trump remains unconvinced on China's IP improvements. And the U.S. continues to accuse China of ongoing IP theft.
There's still a long way to go before China becomes a respected IP protector.
But entrepreneurs are known for taking risks. And for many, Shenzhen is just too great of an opportunity to lose, regardless of lackluster IP protections.
Follow the link below to see Shenzhen's Huaqiangbei market for yourself.
Inside China's Silicon Valley: From copycats to innovation - Matt Rivers, CNN
---
We're constantly scanning the web for top manufacturing stories and news. If you'd like to submit an article for consideration for our weekly Best in Manufacturing, send us a message and let us know.