Looking for ways to avoid shipment delays and make your customers love you even more? See what the things you need to know are.
If you're selling online, you must pay close attention to your delivery strategy. Customers want to get what they ordered, and they want to get it quickly. It's your job to make it happen. However, that job isn't always as easy as we want it to be. Problems occur, they build up, and if you don't know how to handle them, they could crumble your reputation. Luckily, we know a few tricks to help you avoid shipment delays and stay on top of your game, and we're willing to share them with you.
As we all know, the market shows strong performance in ecommerce sales, and these companies have to rely on shipping companies to get their products to buyers. However, couriers are under stress and have trouble keeping up with the demand. So, delays happen more often on their side.
Luckily, you can battle the situation by improving things on your end. If you follow through and do the things we'll talk about today, you'll reduce delays and keep your customers happy. Here's what you need to know.
Why Do Shipment Delays Happen?
There's no point talking about shipping companies, so we'll take them out of the equation. Instead, we'll focus on what you can do to bring the number of shipping delays down. And as the experts from getmovedtoday.com suggest, understanding what causes them is a good place to start.
Of course, sometimes the problem is due to a customer's mistake. But most of the time, you have no one but yourself to blame. So, let's go over some of the common causes of shipment delays.
Documentation mistakes. Here, we're talking about misspelled addresses, badly-filled order forms, and other types of poor info. Of course, no matter who entered the address wrong, the package won't get to its destination, so it's an issue.
System failure. No ecommerce business can operate without a website, and if it fails, you won't be able to take orders properly. The more frequent these system failures are, the more trouble you'll have with delays.
Unfinished production.

This happens from time to time. Sometimes your suppliers cannot meet the production deadline, or they need to re-do the defected products. Thus, you have to postpone your shipment again and again to cater your production process.

Logistics problems. These are the main culprit for delivery delays. If you struggle each time you get an unexpected rise in orders, you might want to consider outsourcing the logistics part of the business.
Bad weather. When mother nature gets mad, nothing can stand in her way. Hence, heavy snow, rain, and fog often cause delivery delays. And although you can't influence the weather, you can't use it as an excuse either.

And now that you understand why shipping delays happen, we can dive into the strategies you can use to avoid them

.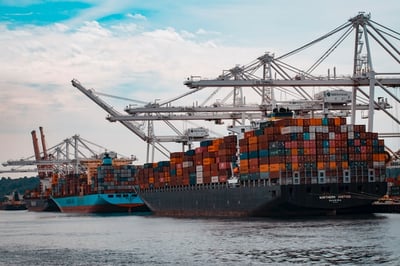 Shipment delays happen for many reasons, but logistics problems are one of the most common ones.
Connect Your Departments and Processes
No matter how big or small your company is, all its departments are connected. Manufacturing, marketing, sales, and shipping teams all have their roles in ensuring that the product gets to the customer. And if they aren't working together, the chances are that you'll have to deal with delays.

So, the first step to learning how to avoid shipment delays is to look at your processes and see if you can find something slowing you down. Make sure their communication is good, and there are no inconsistencies in how they process orders. If you find any issues, fix them right away.
Stay in Touch with Your Suppliers
If you're not selling the products you make in-house, you must maintain clear communication with your suppliers. Remember that these people run their own businesses and have their own problems. So, they might not be able to meet your needs at all times, even if they follow all the latest manufacturing trends.
To ensure there won't be any nasty surprises, figure out what you'll need and request it early on. If any part of your business is automated, keep an eye on it and keep it in check. And if you realize that you'll need to place down some unscheduled orders, call your suppliers as soon as possible. The quicker you are, the more time they'll have to adapt. And if they can do their part, you won't have to worry about delays.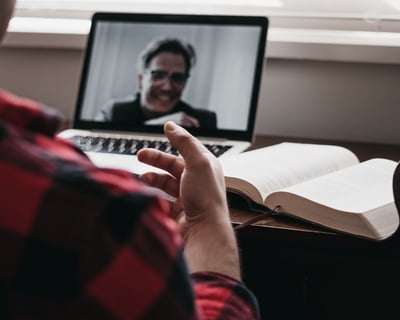 You must keep in touch with your suppliers at all times if you want to avoid shipment delays.
Conduct Quality Control Along the Manufacturing
Chances are that your suppliers keep telling you that the manufacturing process is all fine, but they only tell you at the last minute that they need extra days to finish. So, how to prevent your remote supplier blocking your eyes? Third-party quality solution providers can help you out.
During the whole manufacturing process, you can conduct quality inspections to learn the actual manufacturing status at each stage, no matter you just started to make products, or the manufacturing is about to finish. The third-party inspector will count the quantity and check the products on your behalf. Any inconsistent will be recorded and report to you to make correction actions as soon as possible.
Proper Inventory Management Is the Key
The next strategy we want to discuss relies closely on utilizing the previous one. But let us explain what we mean by that.
The last thing you want is that your customers wait because you don't have the products in stock. So, take advantage of the proper inventory management practices, and you'll never run out of goods. Moreover, it'll allow you to update your website and ensure people don't order what you don't have.
Of course, keeping in touch with suppliers means that your replenishing of supplies will run smoother and faster. You'll minimize bottlenecks, and optimized supplier lines will help you keep away from running late.
Prepare for the Peak Season
The ecommerce sales soared in the last holiday season, and expectedly, we've seen plenty of shipping delays. As a result, customers were mad, and companies were desperate. However, you can prepare for these sales peaks and get through them with minimal delays if you take precautions.
Use your website and social media to encourage your customers to make their purchases sooner. It's a good idea to offer your holiday incentives early to help push the sales. On top of that, talk to your delivery service provider to ensure they'll have the capacity to handle the traffic you're expecting.
If you don't think you can handle the logistics part of the process on your own, reach out to a third-party logistics company to help you stay on schedule. They can take care of all the warehouse operations you struggle with and guarantee that all the packages will get to their recipients in time.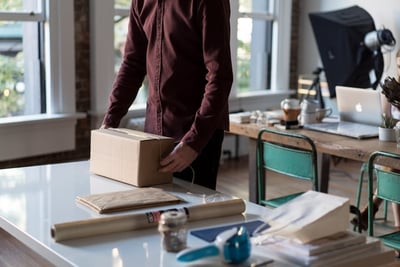 Peak seasons are far less scary if you're well prepared.
The Bottom Line
If you're running an ecommerce business or just selling your products online, you must know how to avoid shipment delays. Spend as much time mastering the skills you'll need for it because it'll pay off. Your customers will love your company more, and you'll get the edge over your competitors.