Managing the product quality of your different clothing products can be daunting. But with our free eBook, you can learn about the garment inspection needed for all types of clothing.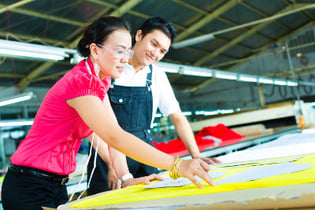 The garment industry is one of the most sensitive to product quality problems and production & shipping delays. The fast pace of changing trends in fashion means softlines manufacturers can't afford to have problems that delay distribution to their customers.
Those in the garment industry typically address product QC concerns with pre-shipment garment inspection at the factory. But product inspection for clothing can be complicated by a number of factors, including:
Dimensions – different types of garments often require unique measuring methods
The customization needed to inspect a particular garment can make it difficult for garment professionals to oversee inspection of a variety of different products.
How can garment importers ensure they're inspecting their products correctly?
Garment importers may be experts in a wide range of garments or fabric types. But they may not be familiar with the inspection process. Others may be experts in garment QC but have to shuffle through a variety of different inspection criteria, depending on the clothing they're looking at. That's why we've written a FREE eBook on the subject: Comprehensive Garment Inspection Guideline.
This detailed eBook was written by experts in the garment manufacturing and QC industry. With over 120 pages and more than 350 colored photos and sketches, this is one of the leading guidelines for garment inspection available. Inside, you'll learn about: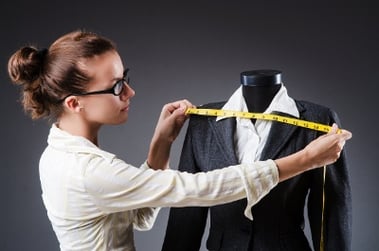 Start ironing out your criteria for garment inspection today
Professionals in the garment industry have enough to worry about without needing to reinvent the wheel on inspection each time they design a new product.
Let us save you the frustration of needing to repeatedly draft new inspection criteria. We know this eBook will save you time on training and QC for clothing because we spent more than 14 years developing it to help our own inspectors in the field. Through our experience working with dozens of garment manufacturers over the years, we've pulled our criteria and knowledge together in one place—this eBook.
Fashion trends don't wait. Why should you? Click the button below to request your free PDF!