Cybersecurity attacks, supplier relationships, sustainable fashion, simple design and protecting IP in this week's roundup.
Best in Manufacturing – November 11, 2018
Each Sunday, we publish a list of top articles and other content related to manufacturing in areas like quality control, product development, supply chain management, sourcing, auditing and law.
1. Is your ecommerce business prepared for a cybersecurity attack?
eBay, Target, Starbucks and Zappos are among ecommerce retailers that have fallen victim to cyberattacks in recent years.
While news of cyberattacks is on the rise, many companies fail to properly protect their businesses from online predators.
According to a 2018 cyber risk survey by Marsh and McLennan and IBM, executives recognize the danger of cyberthreats but few understand how to protect themselves.
Sixty percent of executives from small-to-middle-market organizations consider cybersecurity one of the top five risks they face. But just 18 percent have developed a cyber incident plan.
An ecommerce seller without cybersecurity protections is like a brick and mortar retailer without a lock on the door. Failure to protect yourself can hurt profits and consumer trust.
Learning how to recognize, prevent and respond to cybersecurity threats can help you protect your business.
Data breaches impact customer behavior
Failing to protect customer information can deal a major blow to a company's image and finances.
Target spent more than $61 million to clean up the mess after hackers stole payment and contact information from more than 100 million customers in 2013.
But more importantly, trust in the retailer plummeted. And as a result, profits dropped almost 50 percent in the year's fourth fiscal quarter.
A survey by Interactions found that customers will change buying habits to compensate for a loss of confidence in a retailer after a cybersecurity attack. According to the survey, customers will:
Stop shopping at that retailer or branch (12 percent)
Shop at that retailer less frequently (36 percent)
Knowingly spend less money than they would have prior (26 percent)
Target's cyberattack occurred almost five years ago. But it remains a perfect example of what can happen to companies unprepared for cyberattacks.
Assess cyber risk and develop a plan
Seventy-nine percent of respondents in the Integrations survey said they would prefer cash over card when returning to the retailer in question.
A company like Target, with a digital and brick and mortar presence, could easily adapt to this change. But it would be a much harder transition for an ecommerce company.
But ecommerce companies aren't defenseless against cybercrimes. A company without any existing plan can start with a cybersecurity risk assessment.
A cybersecurity risk assessment identifies risks people, processes and technology pose. Consider using an IT professional to help you assess and evaluate the findings.
Once you identify weak points, you can also consider:
Penetration testing – Conduct a simulated cyberattack to expose vulnerabilities.
Data encryption – Protect customers and all digital assets.
Cyber-crime incident response plan – Determine what you and employees should do in the event of a suspected cyberattack.
Continuing to reassess and build your defense system could help you avoid the same fate as Target.
No sane business owner leaves his store unlocked and unattended. Why would an ecommerce seller leave their business open to internet thieves?
Follow the link bellow for more ecommerce cybersecurity considerations.
5 Considerations for Evaluating Your Ecommerce Cyber Crime Risk – Brian Barry, Multichannel Merchant
2. Can supplier relationships survive Sears bankruptcy?
Would you sell your product through a struggling brand?
This is a question Sears' suppliers have pondered throughout the brand's downward spiral.
Once the largest U.S. retailer, Sears filed for bankruptcy earlier last month.
The American chain of department stores opened in 1893. But it's seen falling revenues and store closures throughout the last decade.
Large suppliers with contingency plans are unlikely to feel much impact from this decision. But smaller vendors are scrambling to handle the pitfall. And many are reevaluating retailer options.
Sears could emerge from Chapter 11 financially sound. But the department store's vendors relationships might not left intact.
Sears needs supplier support to survive
More than 200 suppliers stopped shipping inventory to Sears once rumors of the Chapter 11 filing circulated.
After filing bankruptcy on October 11, Sears sent a note to suppliers asking for their "ongoing support".
But this has been a hard pitch to suppliers who fear they won't get paid for shipments. Responses to the bankruptcy have been varied. Sears' suppliers have started to:
Refuse to ship inventory to Sears
Explore other distribution channels
Request cash payments on demand
How suppliers respond to the bankruptcy will have a major impact on the retailer's success. Sears needs supplier support to continue stocking shelves.
Can Sears build trust before the holidays hit?
Aside from the initial email, most vendors have received limited communication from Sears. Others have reported requests for trade credit.
This limited and unpredictable communication is concerning for vendors deciding how to proceed with the company.
Sears assured vendors of payment in the letter. The company said it:
[Intends] to pay vendors in the ordinary course for all goods and services provided on or after the filing date.
But the issues at Sears are deeper than the latest financial news. According to Reuters, some suppliers were wary of Sears even before the bankruptcy.
This is partially because vendor insurance, which ensures supplier payment even if the retailer files for bankruptcy, is scarce and expensive.
Sears' insurance contracts have gone up from three percent of the value of the vendor's shipment per month to four percent over the past three years.
With the holiday season nearing, Sears will be competing with ramped up retailers vying for market share.
But before Sears can think about competing for holiday shoppers, it'll have to stock shelves. And that means figuring out how to build trust fast.
Follow the link below to read more about Sears' supplier relationships in light of the Chapter 11 filing.
Sears owes these 7 suppliers — and many more — millions in payments - Shefali Kapadia, Supply Chain Dive
3. Is sustainable fashion more than a buzz word?
Nearly twice as much apparel was sold in 2017 than in 2003, according to the Bureau of Labor Statistics.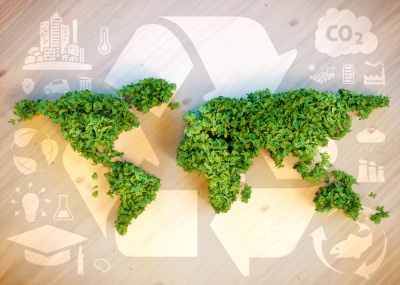 But over the same period, garment utilization—the average number of days a garment was worn before it was thrown away—dropped almost 40 percent.
This progression of fast fashion with low shelf life is feeding a growing concern over the garment industry's environmental impact (related: Fast Fashion: Good for Business, Bad for the Planet. What Can You Do?).
A once overlooked facet of fashion, eco-consciousness is beginning to shape consumer behaviors and the fashion industry. And some policymakers are drafting legislation to match.
There's no denying that sustainability is making ripples in the fashion industry. It may be a buzz word, but it's one with power.
Growing demand for sustainable fashion
Consumer shift towards eco-friendly clothing is due in large part to a growing base of millennial and Gen Z shoppers. Chip Bergh, CEO of Levi Strauss, says:
There's no question, millennials care about it more than baby boomers. And Gen Z cares about it more than millennials.
According to fashion data-research firm Edited, there was a 34.5 percent increase in garments marketed with the keyword "eco-friendly" over the last three years.
This doesn't necessarily mean the garments are becoming eco-friendlier. It simply means brands are linking their product to this search term more often.
Ethical and sustainable fashion options are popping up everywhere. And brands are increasing marketing efforts to draw in consumers looking for sustainable options.
J.Crew Group, Levi Strauss & Co. and Eileen Fisher are among the many apparel brands adding eco-conscious fashion options to existing lines.
How will the garment industry continue to adapt?
Sustainability might not become the backbone of your marketing strategy. But it doesn't hurt to monitor your environmental impact—even if just for self-preservation.
According to Business of Fashion, if just a few of scientists' wide-ranging predictions come true:
By 2050, the materials used by the fashion industry — as well as its operational structures, global trade networks and workforce — could be unrecognizable
Before you start marketing "eco-friendly" clothing, consider addressing pollution sources throughout your entire supply chain, including:
Raw material extraction – Energy intensive processes produce harmful byproducts.
Textile processing – Bleaching, dyeing and printing pollutes waters.
Textile waste – Unsellable and quickly discarded clothes contribute to ground and air pollution.
How can you prepare for the future and capitalize on this buzz word?
Click the link below for Bloomberg's take on fast fashion's eco-consciousness.
Is Fashion's Eco-Consciousness More Than a Label Yet? – Sarah Halzack and Andrea Felsted, Bloomberg
4. Could simplifying your design improve manufacturability?
Take the Robo Twist apart—a hands-free jar opener—and you might be surprised at the product's simplicity.
The tool is low cost, intuitive and appeals to a diverse audience. And it provides a necessary service to handicapped persons.
One might assume such a product would require complex parts and assembly. But simplicity is the cornerstone of Robo Twist's design.
Robo Twist uses a few simple parts with a forward-thinking design to build a sturdy yet efficient product.
Understanding the rationale behind these choices could help you build a product with high-quality design.
Prioritize simplicity over unnecessary functionality
One phrase repeatedly marked Dave Evans' findings as he meticulously disassembled the Robo Twist—simple design.
According to Evans, CEO of Fictiv, in the Robo Twist:
Nothing is more complex than it needs to be.
But for the engineer and self-proclaimed "hacker at heart", the simple approach wasn't all that surprising.
You can look at every aspect of Robo Twist and immediately understand the rationale for each design choice.
And it's true. Robo Twist passed on potential functionalities in favor of a simple design.
The simple design is obvious in the product's:
Intuitive visual cues – A curved body with one large, green button makes the device easy to hold and use.
Simple assembly – Opening the product requires only a small flathead screwdriver.
Fewer unique parts – Injection-molded components without side actions or sliders minimize the number of unique parts.
Apply forward-thinking design before production
Additional inspiration for the Robo Twist likely came from two common design methodologies.
The final product shows consideration in:
Design for manufacturability (DFM) – Designing a product optimized for production.
Design for assembly (DFA) – Designing a product for ease of assembly.
Not every product can be built as simply as the Robo Twist. And its likely many factors influenced the product's final design. But DFM and DFA can be applied to most products.
A benefit of designing for production and assembly is the opportunity to identify potential issues before production begins.
But according to East West Manufacturing, DFM needs to occur early in the design process. And companies considering a DFM approach should look at the design on all levels.
While it may be too late in the process to apply techniques from Robo Twist to your existing product, it's never too late to draw inspiration and plan for future products.
Teardown: Opening A Jar Of Simple Design – Dave Evans, Forbes
5. President Trump is blocking Chinese business to protect American IP
In the latest trade war escalation, the U.S. Commerce Department announced it would block exports to Fujian Jinhua Integrated Circuit, a state-owned Chinese technology company.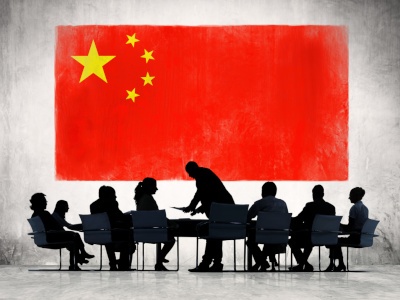 According to the Commerce Department, Jinhua poses a significant risk of becoming involved in activities that could infringe on national security.
The company has been on President Trump's watch list for several months. And it's faced IP theft accusations from a U.S. company.
Jinhua relies on American components to produce its semiconductors. Limiting their ability to purchase necessary parts will likely hurt the company's profits.
Six months into the trade war, relations between the U.S. and China are tense. And this latest move against China is raising questions of future retaliations.
Integrated circuit supply chain threatened
According to a Commerce Department statement, Jinhua's production capability for integrated circuits threatens the long-term economic viability of U.S. suppliers.
If Jinhua has too much power over the supply chain, it could threaten the U.S military's ability to source essential components domestically. Preventing the sale of American parts to Jinhua removes this possibility.
Last year, Micron Technology accused Jinhua of stealing intellectual property. Since then, the company has been on President Trump's watch list.
The ban protects American national security by severely limiting Jinhua's sourcing and export capabilities.
The ban prohibits U.S. companies from selling parts to Jinhua. And it adds the company to the State Department's Entity list.
This means American companies wishing to export to Jinhua must obtain additional licenses for all exported:
Software
Technology
Commodities
Licenses may be hard to obtain because such applications are reviewed with a presumption of denial.
Ban will likely face Chinese pressure, despite domestic support
President Trump received domestic support after announcing this decision.
Following the announcement, Senator Marco Rubio tweeted:
Fujian Jinhua must be held accountable for being part of that illegality. This was the right move today to protect our tech knowledge.
This isn't the president's first move to block the sale of American parts to Chinese tech companies.
In April, the U.S. banned American firms from selling parts and software to China's ZTE Corp for seven years. The ban was later rescinded after pressure from Chinese president Xi Jinping.
Jinhua is a state-owned technology company. The government's investment is part of a movement to transform China into a global technology leader. So it's likely this ban will also invoke criticism from the Chinese government, as the ZTE ban did.
There's no denying the ban increases national security measures. But can the ban withstand mounting Chinese pressure?
Follow the link below for more information on the U.S. blocking sales to Jinhua.
U.S. to Block Sales to Chinese Tech Company Over Security Concerns – Alan Rappeport, New York Times
---
We're constantly scanning the web for top manufacturing stories and news. If you'd like to submit an article for consideration for our weekly Best in Manufacturing, send us a message and let us know.