This week on Best in Manufacturing, learn about Amazon's new "Supply Chain Connect" program that aims to bring suppliers online, China's Polar Silk Road & more!
Best in Manufacturing – February 4, 2018
Each Sunday, we publish a list of top articles and other content related to manufacturing in areas like quality control, product development, supply chain management, sourcing, auditing and law.
1. More efficiency for Amazon's FBA program
Amazon sellers: take note.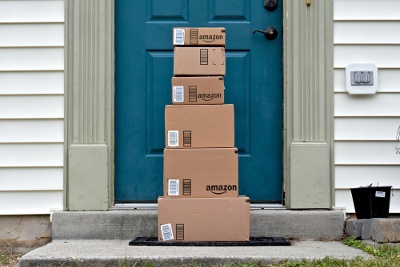 In an effort to make inbound shipping to its warehouses more efficient, Amazon has launched a program called "Supply Chain Connect".
Sellers currently have two choices for getting goods to Amazon. Suppliers can send the goods to sellers, who will then forward the goods to Amazon's fulfillment centers. Amazon merchants might prefer this option because they can conduct a product inspection themselves and verify requirements are met (often with the aid of a document outlining standardized checks, like a QC checklist).
The second option is for suppliers to directly send goods to Amazon's fulfillment centers and have merchants coordinate details.
One of the aims of this program is to make it easier for suppliers to send goods directly to Amazon's fulfillment centers and lighten the workload for merchants. You can learn more about the specifics of the program in the video below:
Is this a good program for Amazon sellers? Potentially. Jeff Bezos, the CEO of Amazon, famously said, "Your margin is my opportunity". Bringing suppliers closer to Amazon's sphere of influence and control could eventually enable the company to eliminate Amazon merchants.
Another consideration: will the platform only be in English? Amazon merchants might source from a variety of countries. Suppliers will likely understand requirements better if the platform is available in their native language.
What are your thoughts on this new program – good, bad, or somewhere in between? Let us know in the comments section at the bottom of the page!
To read about Amazon's Supply Chain Connect program, follow the link below:
Amazon Reduces Inefficiencies in FBA with Supply Chain Connect – Ina Steiner, eCommerce Bytes
2. Save money using preventive maintenance in your factories
Wouldn't you rather prevent something from breaking and in the process avoid wasting time and money than trying to fix it after the damage is already done?
This featured article is actually an eBook about preventative maintenance and it mentions how roughly 15 to 40 percent of total manufacturing costs are maintenance related. That's no laughing matter, even if the costs are around the low end of that estimation.
The definition of a good factory likely differs from person to person. Yet you'd be hard pressed to find someone that thinks a good factory doesn't have preventative maintenance programs in place.
This eBook is quite comprehensive. I'll provide an outline of a few areas below. You can check out the rest of it on the original website.
Is your equipment operating all the time?
The short answer the eBook gives to this is "certainly not". The reasons? There are a multitude, including machine failures, changeovers, tool changes and more.
Equipment failing to run when necessary leads to a loss of net effective production time, the loss of which is just as bad as it sounds.
Is poor maintenance causing quality issues?
"If operations use equipment, the response is very probably yes". It's hard to imagine a broken machine doing its job correctly. Failing to regularly lubricate, sharpen, clean or do whatever else is necessary to maintain equipment can lead to products that do not meet specifications.
From reactive to preventive maintenance
This isn't necessarily the easiest switch to make. Discipline on the part of your production manager is required to document actions.
Your production manager also needs to realize the importance of the future risks of inadequate maintenance, as opposed to only focusing on getting goods out the door right that second.
What is the role of maintenance in Industry 4.0?
You can't join the ranks of factories using Industry 4.0 without sufficient maintenance. The complex machines associated with Industry 4.0 "[have] a higher number of failure modes". If you can't maintain less advanced equipment very well, then you won't be able to take care of your more sophisticated machines.
What's above is only a snippet of the insight this eBook offers. Follow the link below to learn more about preventive maintenance and how it can help cut costs (especially in Chinese factories):
How a Preventive Maintenance System Cuts Costs in Chinese Factories – Editorial staff, China Manufacturing Consultants
3. The Polar Silk Road: China's policy for the future of the Arctic
I've written numerous times about China's plan to revitalize the Silk Road through its One Belt, One Road initiative. But have you heard of the Polar Silk Road?
Due to climate change, Arctic sea ice has declined significantly, which has opened up new shipping routes. Areas once thought infeasible to transverse are increasingly appealing for trade and geopolitical control.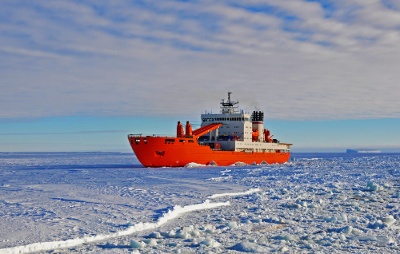 The Chinese government recently released a white paper entitled "China's Arctic Policy". It's available in English (which already says something about who it's intended for) and outlines China's policies for the future of the Arctic.
The policies cover the following areas:
Exploration

Climate change

Resources

Governance

Peace
In the white paper, China claims the right to sail the Polar route under the United Nations Convention on the Law of the Seas (UNCLOS). The paper also mentions how China's policies are based on "respect, cooperation, win-win result[s] and sustainability".
As the Northwest Passage loses more and more sea ice, some shipping companies could find it more valuable than routes that go south through the Panama Canal or Suez Canal. Importers might one day experience cheaper shipping costs and faster delivery times with this new route.
But that isn't certain. What's likely is shipping companies sticking to well-used, common routes for their logistics needs, at least for the time being. In a few decades, that might change, and the world will see a new, chillier route for global trade.
Do you think it's viable to sail the Northwest Passage for commerce? Let us know in the comments section below!
To read more about the Polar Silk Road and see a map of it, check out this featured article in the link below:
What Does China's Arctic Policy Actually Say? – Mia Bennett, The Maritime Executive
4. The steel box underlying global trade [VIDEO]
Long ago, when goods traveled the seas by wooden ships, there was a variety of ways to store the products for transit. Barrels, sacks, chests and other storage vessels protected valuable cargo from the elements.
How times have changed.
Nowadays, instead of wood and cloth for protection, steel shipping containers protect the bulk of modern goods. This invention came about in 1956 thanks to Malcom McLean and it completely revolutionized international trade.
McLean's invention isn't just helpful for trade, though. Companies are even using steel shipping containers to make hotels (you read that right).
Most importantly: what makes this container so important?
It's standardized, which allows for ports, trains and freight trucks to easily transfer cargo
It's durable and secure, which ensures goods inside are safe from damage and theft
It has enabled the movement of massive volumes of goods, which has brought down transportation costs by at least 75 percent
Curious about the other ways this steel box underlies global commerce? Watch the video below:
How a Steel Box Changed the World: A Brief History of Shipping – The Wall Street Journal
5. The rise of Chinese computer chips
Many advanced electronic products rely on computer chips. They're an essential part of the electronics that we use in our daily lives, from smartphones to laptops and more.
When it comes to computer chip manufacturers and innovators, people might first think of giants like Intel and Nvidia. But Chinese chipmakers are trying to enter the market and demonstrate that they, too, can make advanced technology.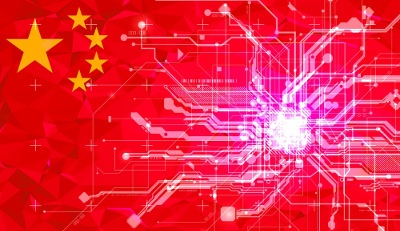 This article specifically focuses on Chinese computer chips that can augment electronics with artificial intelligence (AI). It references the example of "Thinker", developed by the minds at Tsinghua University in Beijing. The Thinker chip is able to support neural networks, which is an essential feature to enable abilities like recognizing objects and comprehending human speech.
Thinker is just one example of a growing industry in China. From 2000 to 2016, a whopping 58 percent of global growth in the integrated circuit market is attributable to China. Growth at this scale falls in line with the hopes and expectations of the government initiative Made in China 2025. This initiative aims to make Chinese manufacturing more competitive and advanced.
In the years to come, importers and manufacturers might find Chinese computer chips a cheaper and potentially better fit for their products. Competition between the Chinese and big chipmakers Intel and Nvidia might stir the embers of ambition and result in more powerful, sophisticated computer chips.
If you'd like to learn more about Chinese computer chips, check out the full article in the link below:
China Wants to Make the Chips that Will Add AI to Any Gadget – Yiting Sun, Technology Review
---
We're constantly scanning the web for top manufacturing stories and news. If you'd like to submit an article for consideration for our weekly Best in Manufacturing, send us a message and let us know.