This week on Best in Manufacturing, learn about a free new calculator for estimating sourcing costs, hardware startups' biggest competitors in Shenzhen & more!
Each Sunday, we publish a list of top articles and other content related to manufacturing in areas like quality control, product development, supply chain management, sourcing, auditing and law.
1. Source at home or abroad: use this free calculator to find out
Low labor costs are a compelling reason for companies to source abroad. And as a result of cheaper prices for labor, Asian countries like China, Vietnam and Bangladesh have received considerable attention from businesses looking to improve their margins.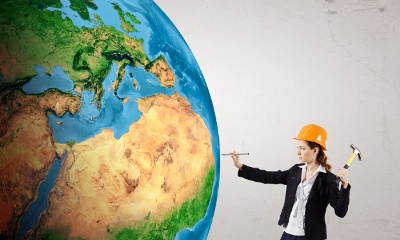 But coming to the decision to source from abroad isn't always straightforward. While labor might be cheaper in a certain country, there are also other aspects to analyze. Shipping costs, lead times, taxes and so on all play a part in tilting the scale to source locally or overseas.
Now, however, you have a way to gain a little more clarity when deciding where to procure goods.
Professors Van Mieghem at the Kellogg School of Business and Robert Boute at the University of Leuven have developed a formula to help judge several sourcing factors. The formula has been codified into a free, helpful online tool. You can catch a glimpse of the tool below.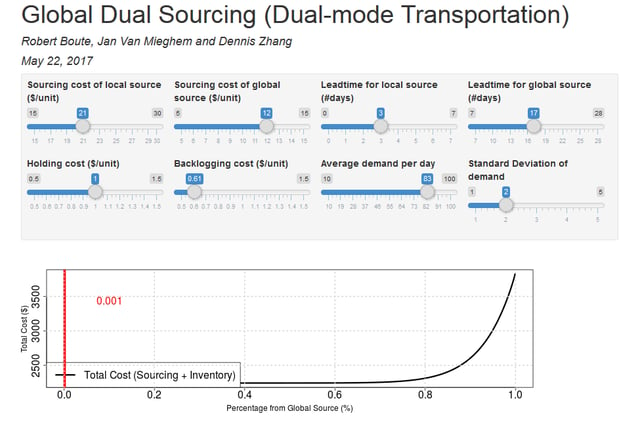 While I don't think it's safe to rely completely on the tool to make a sourcing decision, I think it's still a helpful guide. By combining this tool and an analysis of what's optimal for your specific situation, you can hopefully determine the best course of action for your business.
To read more about the tool and sourcing from abroad or locally, check out the full article in the link below:
How Much Does It Cost to Manufacture Overseas Versus at Home? – Jan A. Van Mieghem, Northwestern University's Kellogg School of Management
2. Due diligence for selecting a Chinese supplier
Trying to source from China can seem like a daunting task at times. Even though popular websites for finding suppliers like Alibaba and Global Sources give you lists of potential factories to work with, you can't always be sure you can work with them. But thankfully, this featured article contains a number of ways to help determine if a particular supplier is right for you.
By remaining mindful of the tips in this article, you can source intelligently and hopefully avoid pitfalls that could set you back. Some of the tips from the article include:
Collect quotes from several different suppliers so that you've got an idea of what the average market price is.
Observe how quickly the supplier reacts to an enforceable contract that they need to sign.
Remember to make sure the supplier provides enough detail in the quote they provide.
Consider how the supplier responds to pricing pressure. For example, do they suggest changing a material, or do they try or appeal to you with a lower price right away?
Sourcing isn't always extremely straightforward. Sometimes, it's an arduous process that feels almost like a battle. With these tips, and the remaining ones in this featured article, hopefully you can win.
If you'd like to learn more about vetting a Chinese supplier, check out the full article in the link below:
China Supplier Vetting Part 10: Pricing, Negotiation, Contracts – Renaud Anjoran, Qualityinspection.org
3. Buyer strategies from the perspective of the supplier
Have you ever considered how a supplier views you?
If you've got plenty of friends and colleagues involved with importing and manufacturing, you might be accustomed to only talking about how you view a particular supplier. Suppliers, however, also have opinions of their customers and strategies.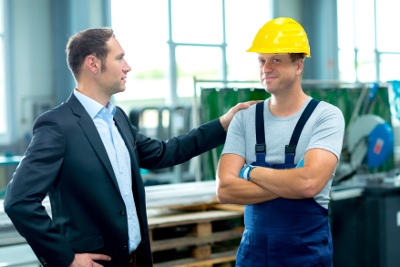 The author of this featured article mentions six ways that an original equipment manufacturer (OEM) customer is viewed by a supplier. I've covered three of them below, but you can view the rest in the full article.
Typical OEM purchasing: suppliers feel they're working in what is sometimes a win-lose, win-win relationship, and it's all dependent "on what side of the bed the individual buyer they were working with got up from that morning".
Schizophrenic OEM purchasing: a customer tries either to completely leverage or completely collaborate with a supplier. The supplier typically can't predict most of what the customer wants.
Leveraged OEM purchasing: although "leveraged" might imply some negative aspect of the buyer-supplier relationship, suppliers are "ok" with this because they can choose first whether or not to proceed with the business. They can also make a "bare bones" offer.
Better OEM purchasing
Worst OEM purchasing
Collaborative OEM purchasing
Perspective is everything. And by understanding these ways that suppliers might view buyer strategies, you can better align your supply chain for success.
If you'd like to learn more about how suppliers view buyers, check out the full article in the link below:
How a Supplier Views a Customer – Paul Ericksen, IndustryWeek
4. Shenzhen factories are coming after your margins (watch out, hardware startups)
You might have a cutting edge hardware product (let's assume an electronic gadget) that's novel and interesting. It might sell well for over a year in your target market. It might even make a few headlines. But despite your success, you should be wary: you're probably competing against Shenzhen innovators.
This isn't an idle threat. Chinese innovators in Shenzhen are responsible for bringing more affordable versions of products to the masses, and that might include your product. While you might sell your product at a premium now, just wait until Shenzhen has it in its sights.
Perfect example: GoPro. As this featured article mentions, a GoPro Hero 5 sells for $399.00 on Amazon. And the lesser-known Shenzhen brand? $63.99.
Shenzhen and the area around it, referred to as the Pearl River Delta, is a manufacturing mecca that enables this drastic reduction in price. With so many factories close together, the region has developed supply chain efficiencies that are hard to match anywhere else in the world. You need only look at Shenzhen's Huaqiangbei electronics market to see this concept in action.
Competing against Shenzhen is only possible if you're actually here. In this environment, you can feel the intense pressure of other companies trying to make similar products. And as the author mentions, if you can survive here, you can survive anywhere.
To learn more about Shenzhen, check out the article in the link below:
Hardware Startups: Innovate from Shenzhen or Die – Laurent Le Pen, Medium.com
5. Issues facing the Bangladeshi readymade garment industry
About 3 months ago I wrote about the hazardous Bangladeshi leather trade. And while that's only one segment of Bangladesh's export sector, it seems like there are other export issues that need to be resolved for the country to become more competitive.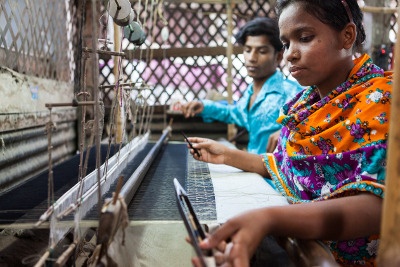 Specifically, regarding what's holding back the readymade garment industry, the article mentions a few issues:
Inefficient port operations
The need for lower taxes
Insufficient infrastructure modernization
Rising costs of production (approximately 18 percent per year)
One of the worst places in the world for workers in this industry in terms of worker rights
Importers usually turn to Bangladesh for garment manufacturing. But some issues can overshadow the benefits of producing there. For example, in addition to the problems above, product samples getting to factories egregiously late is projected to cost the readymade garment industry around $1 billion annually.
Regardless of these problems, it's still worth noting that garment exports are the backbone of Bangladesh's industrial sector. As of 2021, they accounted for over 80 percent of total exports. Clearly, some importers feel Bangladesh still meets their needs. But what about yours?
Check out the full article below to get a better understanding of the challenges facing Bangladesh's garment industry to determine if it's the right place for you to source:
Why Bangladesh Needs To Do More for Its Readymade Garment Industry – Divyansh Awasthi, Frontera News
---
We're constantly scanning the web for top manufacturing stories and news. If you'd like to submit an article for consideration for our weekly Best in Manufacturing, send us a message and let us know.