This week on Best in Manufacturing, learn about hazardous conditions in the Bangladeshi leather trade, increased robotics spending in China, smart factories, reducing down time with robots and light-guiding cobots!
Each Sunday, we publish a list of top articles and other content related to manufacturing in areas like quality control, product development, supply chain management, sourcing, auditing and law.
1. The hazardous Bangladeshi leather trade
If you pick up a leather wallet, all you see is the end product. You can observe where your money goes, the compartments for holding credit cards and the like. But what you can't see are the real people that worked to make that wallet and the conditions under which they labored.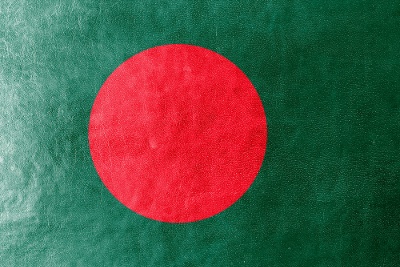 Supply chains are sometimes very complex, especially for major brands. Pinpointing suppliers and correcting potential social compliance violations isn't always easy or possible due to a lack of transparency. In the case of leather, however, the nongovernmental organization (NGO) Transparentem based out of New York has compiled a report detailing the deplorable working conditions in the Bangladeshi leather trade.
While the entire report hasn't been shared with the public just yet, what's been disclosed so far reveals hazardous working environments at several factories in Dhaka, Bangladesh. The factories supply leather to companies that produce handbags and shoes for Western brands like Clarks, Macy's, Timberland, Michael Kors and more.
A video was also made along with the report, and they both reveal,
…workers at five different tanneries bent double under the weight of soaking wet cow hides, shuffling past heavy machinery delivering heavy loads. Workers are seen whipping handheld razors through leather, tossing off loose trimmings. Barrels of chemicals lean against walls. The floor is wet, and some workers are barefoot.
Workers operating in such conditions are exposed to a variety of hazards and pollutants. Companies likely don't tolerate these for ethical reasons and the reputational risk they pose to their brands.
And this report only exposes problems in the leather industry. Imagine all the other potential industries that might have similar, unreported issues. There are likely problems in those industries yet to be uncovered, issues representing a ticking public relations time bomb that will inevitably explode. But audits and proper social compliance measures can, hopefully, help brands avoid that fate.
If you'd like to read more about the conditions of the leather trade in Bangladesh, check out the full article in the link below:
Report Examines Grim Bangladesh Leather Trade, Links to West – Martha Mendoza and Julhas Alam, the Associated Press
2. Increased robotics spending in China
The manufacturing labor force in China is huge. The country now owns a strong manufacturing workforce of more than 112 million people. Despite how dated these data are, the same conclusion remains: that's a lot of workers.
That number might shrink over the next few years, however, as the pace of Made in China 2025 accelerates and more robotics are used to stem rising labor costs.
In 2016, for example, 90,000 industrial robots were installed in China, and these automation efforts shows no sign of stopping. By 2020, over 59 billion USD will be spent on robotics in mainland China, accounting for about half of Asia-Pacific's projected robotic spending by that time.
More robots in factories may help importers to lower their costs, as labor wages continue to rise, and achieve more consistent quality. But automation might become an increasing source of Chinese labor unrest as robots continue to take the place of workers, eliminating a major source of jobs in the country.
Do you think Chinese manufacturing labor is seriously under threat in the next three years or is automation still far off in China? Let us know in the comments section below!
To read more about robotics in China, check out the full article in the link below:
Manufacturing Automation to Drive China's Robotics Spending to US$59b by 2020, Says IDC – Bien Perez, South China Morning Post
3. Smart, digital factories
As Industry 4.0 grows more widespread, leaders in technology and manufacturing increasingly need to meet to discuss their future. The author of this featured article mentions how this has happened at the IDC Directions conference in Santa Clara, California.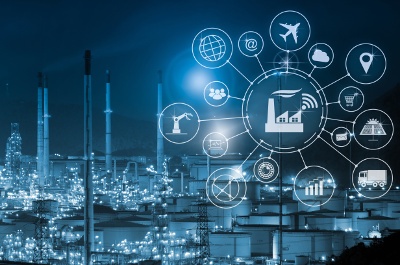 The author lists some major insights from the conference, like:
IoT spending will reach $1.3 trillion by 2020
43 percent of IoT data will be processed at the edge of the cloud by 2019
Connected devices will hit 30 billion endpoints by 2020 (and maybe even more by 2025)
Over half of IT spending will be driven by line of business (LOB)
These revelations are significant for anyone that hopes to survive in the world of modern manufacturing. They offer evidence of the shift to factories that are connected, intelligent and more sophisticated. And even if you feel your business doesn't need advanced IoT technology, that doesn't mean your competitors are thinking the same way.
The author references a quote from the keynote speaker at the conference:
We are at the threshold of reaching scale where businesses are using this technology to change their business.
Is your business at that threshold too?
To learn more about the IDC Directions conference and some major takeaways from it, read the full article in the link below:
Smart Manufacturing: When Factories Go Digital – Eric Ehlers, CISCO
4. Connected robots help reduce production down time
Where would society be if people didn't work together? Collaboration leads to greater success, higher efficiency and the ability to do things that individuals wouldn't be able to do otherwise. And this same principle applies to robots, too.
General Motors Company (GM) has seen the benefits of connecting robots together via the Internet. Greater connectivity,
…is preventing assembly line interruptions and robot replacements that can take as long as eight hours.
Especially in the automotive industry, every second counts. Any downtime in production can cost companies heaps of cash. And it seems like GM has had some success fighting this sort of setback as a result of its connected robotic workforce.
To read more about how GM has used robots to reduce down time, check out the full article in the link below:
GM Cuts Down Time with 7,500 Connected Robots – Bloomberg via Industry Week
5. Collaborative robots + augmented reality
When you imagine augmented reality in manufacturing, your first instinct might be to picture someone wearing a headset that can project details and instructions onto real-world surroundings.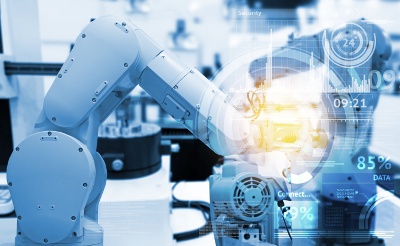 That's not always the case, however. Augmented reality can take other forms as well, like a simple light illuminating where parts need to go on a production line.
This capability, when partnered with cobots (see #3), represents a chance for better manufacturing through a combination of basic and advanced technology. Light guidance and cobots can do wonders on their own, but together the possibilities are even greater.
The featured article of this summary mentions the recent convention "Automate", which took place in Chicago and had cobots and augmented reality functioning at the same time. See them in action by checking out the article in the link below:
Combining Collaborative Robots and Augmented Reality – David Greenfield, Automation World
---
We're constantly scanning the web for top manufacturing stories and news. If you'd like to submit an article for consideration for our weekly Best in Manufacturing, send us a message and let us know.