Learn about the "mini-Chinas" in Southeast Asia, Amazon's new robotics hub and Volvo's blockchain-based responsible sourcing in this week's roundup.
Best in Manufacturing – November 24, 2019
Each Sunday, we publish a list of top articles and other content related to manufacturing in areas like quality control, product development, supply chain management, sourcing, auditing and law.
1. Southeast Asian countries find it hard to replace Chinese manufacturing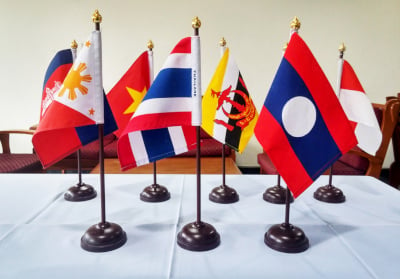 China's manufacturing industry has been hit hard in the U.S.-China trade war. Production lines are gradually shifting to other manufacturing countries to avoid tariffs levied on Chinese-made goods. The world is waiting to see which Asian country can replace China and be the world's next workshop.
But can any developing country in Asia take the job? The answer, at least for the moment, might be no. A recent Bloomberg report revealed that no nation is able to reproduce China's success in manufacturing. However, those Asian countries are becoming "mini-Chinas".
Those countries, like Vietnam, India, and Indonesia, are trying to leverage their advantages to develop quickly. But they've been trapped by structural problems like inadequate infrastructure or political instability.
Chang Shu and Justin Jimenez expressed their views in the Bloomberg report:
No single economy has the wherewithal to step into China's shoes. Many have a low-cost advantage. With the exception of India, all lack China's scale. And all face challenges on other aspects of competitiveness.
China's advantages in manufacturing are hard to beat
What has made China the world's largest and most successful workshop?
The first thing that determines China's position is its massive land area and huge population. China is the fourth biggest country in the world, with a total land mass of 9.597 million km². And China is the most populous, with a population of roughly 1.386 billion. As a result, China has an abundant labor force, which forms the basis of its massive manufacturing industry.
Moreover, China has an advanced infrastructure network. China ranked 26th in the World Bank's 2018 Logistics Performance Index. China's figure is much higher than Southeast Asia manufacturing countries.
For importers, a reliable infrastructure network is very important as they have to ship goods out of factories and into the hands of customers everywhere. With an intricate network of factories, suppliers, logistics services and transportation, China can ship the goods with high efficiency and accuracy.
Southeast Asian countries can only be "mini-Chinas"
It seems like China has spoiled importers. The manufacturers who used to do all their production in China will find it hard to adapt to the manufacturers outside there. Many importers think their new manufacturing spots can only become "mini-Chinas" at best.
Some importers have discovered that the working culture outside China is very different. Take Vietnam as an example. Huang, a Chinese manufacturer, said Chinese workers are more skilled and are willing to work overtime to finish orders on schedule. But "in Vietnam, people won't do that".
As for India, even with a huge population and lower labor costs, the country is far from taking China's role. Poor infrastructure, high transaction costs and old labor laws have stopped big industries from manufacturing in India.
The same thing has happened to Indonesia. Indonesian President Joko Widodo said his country has failed to lure factories from China because investors remain wary of cumbersome local rules.
What's more, new technologies are changing the nature of global production and supply. This makes "becoming China" even more difficult for developing countries in Asia. For example, China's biggest ecommerce platform Alibaba is now protecting brands' IPs by blockchain. This makes manufacturing in China safer than in other Southeast Asian countries.
Follow the link below to learn more about the "mini-Chinas" in Southeast Asia.
Asian Nations Struggle to Capitalize on China-U.S. Trade War – Jiyeun Lee, Miao Han and Carolynn Look, Bloomberg
2. Amazon invests $40 million in its new robotics hub
Amazon is the largest retailer in the world. The company is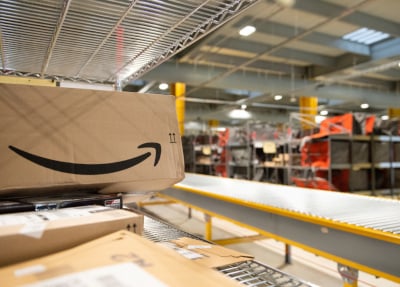 estimated to ship 1.6 million packages a day. Under such immense logistics pressure, Amazon has been finding ways to better support its supply chain. And robotics is Amazon's first choice.
Amazon has been using robotics for . The company first acquired robotics company Kiva Systems and added Kiva's robot coordination system to their fulfillment operations in 2012. Amazon robots are now operating in 26 Amazon fulfillment centers worldwide to address multiple aspects of fulfillment, like picking, stowing and more.
Recently, Amazon announced its latest plan to build a new robotics hub to further strengthen its capacity in package handling. The new hub will be 350,000 square feet and will be located in Westborough, Massachusetts.
Amazon will invest $40 million in this new robotics hub and the company plans to put it into use in 2021. Tye Brady, Amazon Robotics' Chief Technologist, said this new facility will allow Amazon to "design, build, program, and ship our robots, all under the same roof."
Amazon values robotics in every part of its supply chain
Amazon aims to upgrade its supply chain by adding robotics to every part of it. According to Amazon's blog, the robots will automate parts of the fulfillment process by carrying inventory and transporting pallets.
Amazon is using collaborative robots (cobots) in some of its warehouses and fulfillment centers. In those facilities, "robots and people work together to pick, sort, transport, and stow packages." Amazon will start introducing packing robots, which are four to five times faster than human packers, to its facilities.
Amazon has also deployed robots in its sorting centers to reduce the number of mis-sorted packages. The robot, known as Pegasus, features a conveyer belt that receives a package. Then Pegasus will deposit the parcel to the correct location in the sorting center.
What's more, Amazon is using robots in last mile of the supply chain. Amazon is now testing its six-wheeled robot, Scout, on the road. Amazon installs onboard sensors on Scout robots to help them cross the street. With Scout, Amazon can automate the last-mile of delivery and make it faster and more accurate.
Shopify is also optimistic about robotics
Amazon is not the only retailer that is using robotics to upgrade its supply chain. One of the most popular ecommerce platforms, Shopify, has acquired robotics startup 6 River Systems (6RS) for $450 million to further improve its fulfillment network (related: Malaysia's Furniture Sector Benefits from Trade War Tailwind, see #3).
With the help of 6RS, Shopify will get customized warehousing solutions, which includes 6RS's cobots. Shopify believes that adding the robots to its fulfillment network will help to ensure timely deliveries and lower shipping costs:
…[robotics] will increase the speed and reliability of warehouse operations by empowering on-site associates with daily tasks, including inventory replenishment, picking, sorting, and packing.
As for now, Shopify's fulfillment network is only available to support merchants that ship 10 to 10,000 packages per day. With the help of robotics, Shopify hopes it can eventually support business who ship between 3 and 30,000 packages per day.
Follow the link below to learn more Amazon's latest investment in its new robotics hub.
Amazon to invest $40M in new robotics hub – Shefali Kapadia, Supply Chain Dive
3. Volvo is using blockchain for responsible sourcing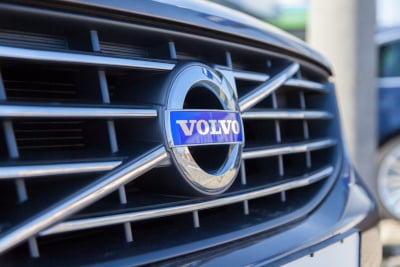 Cobalt is a chemical element and it's a critical raw material for transporting electricity. It's necessary for the production of the most common types of lithium-ion batteries that power electric vehicles. Cobalt demand is expected to exceed supply and auto-manufacturers are finding ways to source cobalt responsibly.
RCS Global Group has launched The Responsible Sourcing Blockchain Network (RSBN) for better ethical sourcing of minerals like cobalt. This month, famous auto-maker Volvo became the latest member of the RSBN.
Also, Volvo will be the first company that fully applies the RSBN solution. Martina Buchhauser, Head of Procurement Volvo Cars, said:
With blockchain technology we can take the next step in ensuring full traceability of our supply chain and minimising any related risks, in close collaboration with our suppliers.
According to Volvo, the company will start to apply the RSBN in the LG Chem supply chain in spring 2020. Currently, Volvo will focus on responsible sourcing of cobalt. The company will expand the scope to tin, tungsten, tantalum and gold by 2020. Volvo also plans to apply the RSBN to key materials such as lithium and nickel in the future.
RSBN's supply chain technology helps ethical sourcing efforts
The RSBN is a platform based on the IBM Blockchain Platform. It aims to build an open and industry-wide blockchain platform to trace minerals from their source to end products. It has become a pioneer in responsible mineral sourcing.
In RSBN's initial testing, it demonstrated how to trace cobalt from a mine in the Democratic Republic of Congo, to LG Chem's cathode and battery plant in South Korea, and then finally to a Ford plant in the U.S.
The RSBN recently announced that its digital supply chain for cobalt has moved beyond the pilot phase. The RSBN will bring its process live for spring 2020's production.
Big automakers like Volkswagen AG and Ford have been working with the RSBN to support their supply chains. Volkswagen AG is using the RSBN to improve supply chain traceability and transparency. Ford stated that it will use the RSBN as an important tool to strengthen transparency and visibility for its all-electric Mustang-inspired SUV.
Blockchain brings transparency to precious metal supply chains
Since it is very secure and transparent, blockchain has been a hot choice for managing supply chains for precious metals. In early November, financial company Tradewind Markets announced the launch of 'Origins' to bring blockchain transparency to precious metals.
Origins is a blockchain based platform that provides a distributed ledger solution. It is able to provide a data tracking layer that is immutable after a transaction is added.
For example, the mine can attach vital stats on the back of the raw ore and upload the stats to the Origins platform. Once processed, the platform can use the data to track every process, transaction and provide this information to the final customer.
Michael Albanese, chief executive of Tradewind Markets, said:
We are working to establish best practices and ethical sourcing of materials, and we're setting a standard for innovation within physical and alternative asset classes using blockchain.
In the future, blockchain technology will be applied to more and more supply chain management systems. Follow the link below to learn more about Volvo's latest move in joining the responsible sourcing blockchain network.
Volvo Cars Joins Responsible Sourcing Blockchain Network, Launched by IBM, Ford, and Volkswagen Group – IBM, PR Newswire
---
We're constantly scanning the web for top manufacturing stories and news. If you'd like to submit an article for consideration for our weekly Best in Manufacturing, send us a message and let us know.