Learn about the supplier fraud that cost NASA, Foxconn's step to manufacturing wearables and Maersk's digital clearance platform in this week's roundup.
Best in Manufacturing – May 19, 2019
Each Sunday, we publish a list of top articles and other content related to manufacturing in areas like quality control, product development, supply chain management, sourcing, auditing and law.
1. Supplier fraud and falsified test reports cost NASA $700M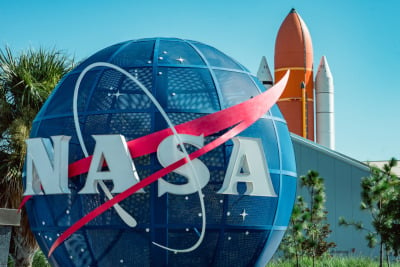 A recent joint investigation involving NASA and the U.S. Justice Department has revealed a serious fraud committed by NASA's supplier. Aluminum manufacturer Sapa Profiles Inc. (SPI) and its corporate parent Sapa Extrusions Inc. (SEI) admitted that they defrauded their customers, namely NASA, by falsifying test results.
According to the investigation, SPI falsified thousands of critical tests from 1996 to 2015. The company sold unqualified aluminum to hundreds of customers, including NASA. Their customers depended on these test results and certifications to ensure the reliability of the aluminum they purchased.
The investigators found that SPI employees falsified the test results in order to:
Conceal the inconsistent quality of aluminum extrusions produced by SPI, avoid the costly scrapping of metal and accompanying production delays, improve SPI's and SEI's profits, and receive bonuses that were calculated in part based on a production metric.
SPI has agreed to pay a fine of $46 million to the U.S. government and other commercial customers.
This investigation has revealed that even NASA can fall prey to supplier fraud—and the results can be disastrous. And it's an important lesson for importers sourcing from remote suppliers with little oversight.
SPI changed failing test results to appear as passing
The poor quality aluminum components that SPI supplied were used in NASA's Taurus XL launch vehicles. The Taurus XL failed in its launching of NASA's Orbiting Carbon Observatory (OCO) and Glory missions in 2009 and 2011.
A lengthy investigation found the aluminum extrusion provided by SPI for the payload fairing of the Taurus XL was to blame for both failures.
The fairing protects the rocket against the impact of dynamic pressure and aerodynamic heating during launch. The rocket will fail to reach orbit if the fairing does not separate and fall away from the craft after flight, due to extra mass.
The fairing produced by SPI failed to separate in both cases and neither rocket reached orbit. The rockets instead fell back to Earth and landed in the Indian Ocean.
The investigation also revealed that SPI employees:
Changed failing numbers that fell below the minimum required test results to appear to be passing
Violated testing standards by increasing the speed of the testing machines or cutting samples in a manner that did not meet required specifications
Jim Norman, director for Launch Services at NASA Headquarters in Washington, said the losses of the failed missions are unrecoverable:
In our case, the Taurus XLs that failed for the OCO and Glory missions resulted in the loss of more than $700 million, and years of people's scientific work.
Apart from a $46 million fine, SPI and SEI were also suspended from government contracting. The company can no longer do business with the federal government.
How to prevent supplier fraud when outsourcing production
Finding a good supplier is essential as an importer. But evaluating potential suppliers and their goods isn't easy.
NASA's director for Launch Services Jim Norman said of their purchasing and inspection practices:
NASA relies on the integrity of our industry throughout the supply chain. While we do perform our own testing, NASA is not able to retest every single component. That is why we require and pay for certain components to be tested and certified by the supplier.
Inspections throughout production and before shipment can help importers monitor the entire manufacturing process and avoid falsifying of information. Moreover, an outsider like a third-party QC partner can help suppliers by:
Identifying defects the factory's own QC staff might have overlooked
Ensuring product quality before shipment, improving their customer relationships
Clarifying product requirements, preventing customer returns and chargebacks
But your independent third-party QC partner should also be able to show enforced ethical policies (related: How AQF Prevents Corruption Issues from Hijacking Your Product QC). Otherwise, your inspection and test results can fall prey to corruption as well.
It's not uncommon for local Chinese inspectors to take bribes from suppliers and fake inspection or testing reports. And a falsified inspection report can cause unrecoverable losses, as in NASA's case.
Strict quality control can save importers from future losses in profits and their reputation. Follow the link below to learn more about how NASA fell prey to supplier fraud.
NASA Says Metals Fraud Caused $700 Million Satellite Failure – David Stringer, with assistance by Elena Mazneva, Bloomberg
2. Foxconn to enter new tech battlefield with wearables factory
Electronics giant and Apple supplier Foxconn Technology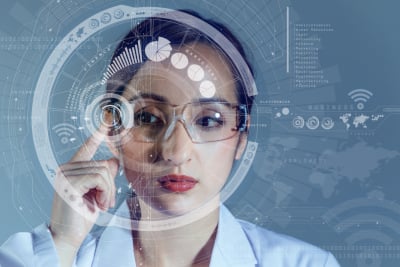 Group is reportedly planning to build a new manufacturing base for smart wearables in Chengdu, China.
The new manufacturing base will be built in the Chengdu Hi-tech Industrial Zone (CDHT) and open in September of this year. But this is not Foxconn's first base in Chengdu. In 2010, Foxconn set up its first factory in Chengdu to produce tablets and personal computer components.
Foxconn's new base will have an area of around a million square feet. If Foxconn can win the orders of Apple's future wearable technology, the wearables will be manufactured in the new facility.
Competition is heating up for brands to occupy China's wearables market. While Foxconn is working with Apple to produce wearables, Huawei is also cooperating with South Korean fashion brand Gentle Monster. Huawei plans to introduce one of the first realistic-looking smart glasses later this year.
China's wearables market is growing fast
Wearable technology refers to electronic devices designed to be worn on the user's body. Wearable electronics are a young industry. But they've experienced rapid growth in just a few years. Smart jewelry, body-mounted sensors, fitness trackers, AI and AR devices all fall under the wearable technology catalog.
Revenue from wearables in China is expected to grow at an annual rate of 3.6 percent according to an analysis from Statista. Market volume is expected to reach $5.252 billion by 2023. Major brands in this market plan to target Chinese consumers with new products.
One extremely popular wearable item in China is a smart watch for children. Chinese brand XTC sold more smart watches than Samsung in 2015 by targeting the children's market.
With the XTC watch's practical functions, parents in China can track the location of their child and children can make calls with parents. The new generation of children's smart watches can even make real-time video calls and locate kids in certain foreign countries.
Meanwhile, Chinese tech giant Huawei has also stepped into the wearable arena. In March, Huawei announced its collaboration with Korean fashion brand Gentle Monster to release a collection of high-fashion luxury glasses with integrated electronics.
But breakthrough products are needed to sustain growth in China's wearable market. Chinese consumers are increasingly demanding more personalized wearable products.
Jieming Wang, the co-founder of Chinese smart jewelry startup Totwoo, said:
… we find that people's enthusiasm for fitness wristbands continues to decline. [They] have started to look for something more personalized and customizable.
Chengdu's high-tech zone boasts big name manufacturers
Foxconn's new facility will be built in Chengdu's Hi-tech Industrial Development Zone, which first opened in 1988.
The goal of China's high-tech zones is to promote the transformation and upgrading of traditional manufacturing to intelligent manufacturing. And centralized zones or "industrial clusters" make it easier for manufacturers to meet production targets and deadlines because suppliers of similar products are all located in one location.
Chengdu's Hi-tech Zone already boasts well-known companies such as Intel, BOE Technology Group, Texas Instruments, Dell and Lenovo, including more than 30 Fortune 500 companies.
BOE Technology Group is also planning to start construction of its fourth 6th-generation flexible OLED plant this year in Chengdu. BOE is the supplier of the Huawei Mate 7 screen and could potentially supply the flexible OLED for a future foldable iPhone.
Chengdu could gain more business as the wearables market grows. Follow the link below to learn more about Foxconn's smartwear factory.
Foxconn's First Pure Smartwear Factory is to Open in September in Chengdu's High-Tech Zone in China –Jack Purcher, Patently Apple
3. Maersk launches first digital customs clearance platform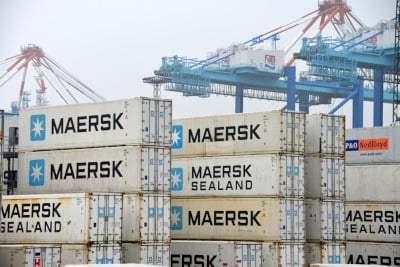 Danish shipping giant Maersk Group recently announced that it is launching a digital customs clearance platform for its customers. The move makes Maersk the first shipping company to offer a digital customs clearance platform.
Maersk is the world's largest container ship and supply chain operator. Maersk's business mainly focuses on shipping and cargo services, supply chain services and freight forwarding.
But Maersk has been refining its business in recent years by updating its logistics and supply chain capabilities. It sold its oil production business to French conglomerate Total two years ago. And it merged Damco, its logistics subsidiary, with Maersk Line to create "end-to-end logistic solutions for cargo owners".
The company hopes to become a digital leader in the ocean freight industry with these moves.
Maersk leads shipping companies in digitizing logistics
According to Maersk's announcement, the online ocean customs clearance platform has already launched in seven European countries, including Germany, France, Denmark, the Netherlands, Poland, United Kingdom and Spain. Maersk plans to expand the service globally by the end of 2019.
Maersk can efficiently handle the entire import and export process for their customers with the online platform.
Vincent Clerc, Chief Commercial Officer of Maersk said:
The solution provides downstream benefits of full governance and compliance, eliminates the need to provide a quote as pricing is displayed online, saving three to five minutes per quote.
This new digital platform will cover all types of cargo for all Maersk brands. Customers can make an instant booking and upload all relevant customs compliance in one location without connecting to multiple parties.
Although the online customs clearance platform seems to increase shipment efficiency, it has also raised concerns in the industry. Freight forwarders worry that the platform could affect their position in ocean freight booking. Freight forwarder business might decline if Maersk is able to eliminate importers' reliance on freight forwarders for customs clearance:
It saves our customers time, money and headaches reducing the number of intermediaries they deal with from three or four to just one.
Shipping companies are digitizing in multiple supply chain areas
Shipping efficiency matters. If two suppliers with of the same products and same quality are competing to win an overseas order, the one with faster shipping will often win the battle.
Managing shipments used to require many resources and manpower. But with digitization, all the shipment processes and changes can be handled automatically.
Along with Maersk, other shipping and logistics companies are using digitization to upgrade their service. Take Cargomatic as an example. Cargomatic is a logistic company famous for its smartphone shipping app.
Cargomatic's app aims to digitize short-range trucking processes. Once carriers have cargo to ship, they can post orders on the app. The drivers nearby can view the available orders and choose a job they want to accept.
Jonathan Kessler, CEO of Cargomatic, has said of its platform:
We started Cargomatic to help small truckers grow their businesses while bringing more efficiency and transparency to the local trucking market.
Logistics company DHL is also digitalizing. DHL is using augmented reality to digitalize its warehouse and train its staff in emerging technologies. For example, with a wearable AR device, picking staff can find the most efficient route to reduce picking errors and search time.
Digitization makes the supply chain more efficient, agile and customer focused. Follow the link below to learn more about Maersk's digital online customs clearance platform.
Maersk adds digital customs clearance in industry first – Shefali Kapadia, Supple Chain Dive
---
We're constantly scanning the web for top manufacturing stories and news. If you'd like to submit an article for consideration for our weekly Best in Manufacturing, send us a message and let us know.