With our easy to follow eBook, learn how using AQL for inspection can help you manage product quality and save you valuable time & money in QC inspection costs!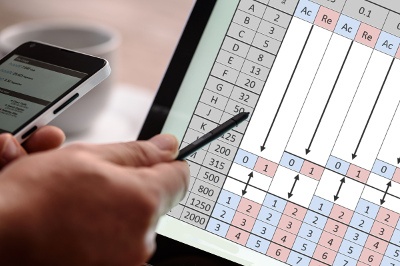 Quality control remains one of the most challenging aspects of manufacturing abroad. In fact, in a survey of 359 visitors to our website who manufacture or source goods from Asia, 62 percent said that "managing product quality" was their biggest manufacturing challenge. That's more than triple the number of visitors who responded with the next most common answer, "finding the right supplier(s)".
Many importers don't know how to approach the problem of poor product quality. Others know that pre-shipment QC inspection is an important part of the process but aren't familiar with their options for conducting inspection.
And then there's the question of how many units to pull for inspection to give you an adequate look at your order without spending too much time and money. Sampling using acceptable quality limits (AQL) helps most importers and QC professionals arrive at an answer but often raises more questions, such as:
Why not just pull an arbitrary number of units for inspection, e.g. 10 percent or 15 percent of the order?
How does AQL determine the result of inspection?
How do I interpret the AQL table?
AQL can seem daunting to many learning about it for the first time. But you'll get more insight from any AQL inspection of your product by being familiar with the standard behind its results.
How can you learn about AQL sampling without being overwhelmed by technical jargon?
Some QC professionals try to explain to importers what AQL means and how it's used during inspection. But there's one problem—most importers aren't engineers. Most importers aren't familiar with "operating characteristic (OC) curves", "Pareto charts" and the complicated formulas most QC professionals are privy to. If you're like many importers, you prefer a more direct and pragmatic explanation of AQL.
That's why we've written a FREE eBook, with feedback from importers, for importers called, The Importer's Guide to Managing Product Quality with AQL. In this 34-page guide you'll learn just about everything you want to know about AQL and nothing you don't, including:
We've cut out the long-winded and technical information that often needlessly complicates other explanations of AQL.
Learn about AQL and get more from your inspections
Some importers manage the quality of their products by delegating product inspection to skilled professionals, often with little understanding of the process. But you don't need to be a QC expert to understand AQL and how it contributes to your inspection results.
This eBook will help you get the most insight possible about the quality and status of your shipments, without spending too much time and money checking an excessive number of units. Empower yourself to make more informed decisions about your products by downloading this eBook now.
Understanding AQL has never been easier. Click the button below to get your free eBook!