Learn about the EU's relation with Vietnam, India's economy position and the supply chain shift under the coronavirus in this week's roundup.
Best in Manufacturing – March 01, 2020
Each Sunday, we publish a list of top articles and other content related to manufacturing in areas like quality control, product development, supply chain management, sourcing, auditing and law.
1. Vietnam: the EU's latest trade friend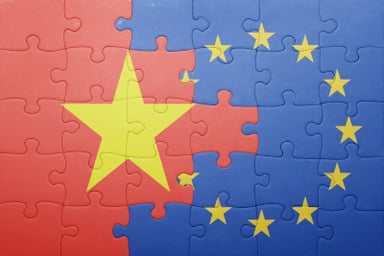 United by 27 countries, the European Union (EU) is the largest economy in the world. The group accounts for 16 percent of global imports and exports.
In late February, members of the EU Parliament voted and passed a free trade agreement with Vietnam. According to the agreement, almost all import tariffs between the bloc and Vietnam will be canceled.
Bernd Lange, chair of the EU Parliament trade committee and vice chair of the Progressive Alliance of Socialists and Democrats, explained why the bloc passed this agreement:
With it, we strengthen the role of the EU in Vietnam and the region, ensuring that our voice has more weight than before.
Following Singapore, the EU-Vietnam Free Trade Agreement would be Europe's second in Southeast Asia. The German Business Association of Vietnam described the agreement as the EU's "most ambitious trade agreement with a developing country".
Vietnam's Minister of Industry and Trade Tran Tuan Anh said the agreement looks prosperous:
This is a meaningful result for Vietnam and the EU, two comprehensive strategic partners.
The EU is looking for closer relations with Bangladesh
In fact, the bloc has been actively looking for partners in Southeast Asia. The EU is also planning to have a closer relation with Bangladesh (see #2).
Bangladesh exports billions worth of garment products to the EU annually. However, most of the trade facilities that Bangladesh are using are supported by the bloc. Around 70 percent of all Bangladeshi goods are relying on the trade facilities that the EU provided.
If the EU bonds a closer relation with Bangladesh, the EU will invest more trade facilities in Bangladesh to support its manufacturing. Rensje Teerink, the ambassador of the EU to Bangladesh, said:
I think this has been enormously helpful. There's no other organization in the world that grants this kind of privilege to Bangladesh.
However, Bangladesh still need to work on the compliance issues if it wants a closer bond with the EU. The ambassador added:
Dhaka has made commendable progress but it must do more to make sure that practices at its factories are in compliance with the ILO standards if Bangladesh wants to continue enjoying trade facilities being provided by the EU.
Vietnam manufacturing is still a popular choice
Although President Trump has threatened to set Vietnam as his next "trade war" target, this country is still a popular choice for relocation.
First of all, Vietnam's manufacturing industry has a higher level of industry diversity than some other alternative sourcing destinations, such as Bangladesh and Cambodia. This country's top exports include machinery, garments and textiles, footwear and headwear, food and beverage and metals. It's easier to find a similar skill set in Vietnam.
Secondly, Vietnam's logistics condition is also better than other Asia manufacturing countries. In the World Bank's 2018 Logistics Performance Index, Vietnam ranked 39thand outranked India's 44th, Indonesia's 46th and Cambodia's 98th.
Thirdly, Vietnam's performance is better than China in terms of ease of doing business. It means doing business in Vietnam can enjoy a lower starting cost, lower tax, and looser contract conditions than in China.
All in all, the wise choice is to think twice and recognize your needs before you relocate your manufacturing lines.
Follow the link below to learn more about the EU's latest trade deal with Vietnam.
EU Approves Trade Deal With Vietnam – Saff, VOA News
2. India emerges as the 5th biggest economy
India is known for its huge population and productivity.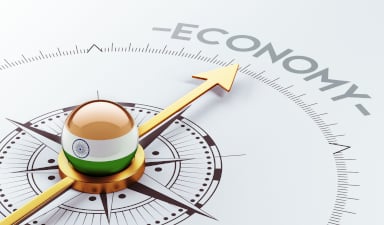 Recently, a US-based think tank, World Population Review, reported that India has emerged as the 5th biggest economy in the world. The report said:
India's economy is the fifth largest in the world with a GDP of $2.94 trillion, overtaking the UK and France in 2019 to take the fifth spot.
According to the World Bank's data, India's GDP experienced a fast growth in the past decade. However, due to India's huge population, its GDP per capita is $2,170 with the same data for the U.S. is $62,794.
Besides, the report has pointed out that below methods have helped to improve India's economy:
Industrial deregulation
Reduced control on foreign trade and investment
Privatization of state-owned enterprises
Among all the sectors in India, the service sector is the largest and it's also a fast-growing sector in the world. This sector accounts 60 percent of India's economy and 28 percent of the employment.
After the service sector, the manufacturing sector and agriculture sector is the second and third biggest contributor to India's economy.
Mobile phone manufacturing is the leading industry in India
Among all the manufacturing sectors in India, mobile phone manufacturing is one of the pillar industries (related: Indian mobile phone manufacturing hubs developing rapidly).
Following China, India is now the world's second largest mobile phone manufacturing hub. The number of mobile phone manufacturing factories in India jumped from only four in 2015 to 268 in 2019.
The Noida/Greater Noida area is the core area of India's mobile phone manufacturing. Currently about 80 mobile phone manufacturing factories are located in this area. Those factories have a wild production range from components like chargers and adapters to final products.
The Indian government's "Make in India" initiative is also supporting its mobile manufacturing industry. This country plans to produce one billion mobile handsets annually by 2025. The Noida/Greater Noida area will cover at least 30 percent of the production.
Is India manufacturing a safe choice for China relocation?
With its economy growing, India's manufacturing capacity is also developing rapidly. If you are an importer, you might have think of relocate your manufacturing lines to India. But do you know the advantages and disadvantages of manufacturing in India (related: Manufacturing In India Vs. China)?
Talking about advantages, the labor cost in India is lower than in China. India's minimum wages similarly vary across states and range from about US$66 to US$202 while China's now range from about US$140 to US$346.
Importers of labor-intensive products, like garments and textiles, are in the best position to realize cost savings by moving to India.
However, India still lags behind China in labor force size. India's labor force was about 519 million while China's is 783 million according to September 2019 data from the World Bank.
Also as many Southeast Asia countries, underdeveloped logistics and infrastructure is also a common problem in India. About 40 percent of India's roads are unpaved and 75 percent of India's highways are two-lanes wide or fewer. These affect the safety and effectiveness of transportation.
But still, considering all factors that will affect your product and customers before decide to move your supply chains is the wise choice to make.
Follow the link below to learn more about India's economy.
India becomes 5th largest economy, overtakes UK, France: Report – Saff, Times of India
3. Coronavirus accelerates supply chain shift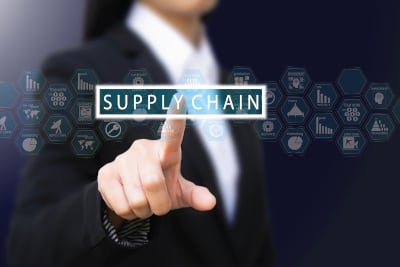 The coronavirus situation has been stabilized in China but its impact remains.
According to China's Council for the Promotion of International Trade, this council has issued 1,615 force majeure slips to Chinese companies. These slips are to help companies avoid penalties for not being able to meet contractual obligations amid the COVID-19 outbreak.
These 1,615 slips include more than 30 industries and highlight the disruption to the supply chain. According to Dun and Bradstreet's estimation, 90 percent of the active businesses in China are disrupted. This will impact at least 56,000 companies globally no matter they are on the first tier or second tier.
The disruption not only happens on manufactured goods but also happens on raw material. Stanley Szeto, Executive Chairman at a clothing manufacturer, said this is particularly evident in the garment industry as China is the world's largest cotton producer.
As a result, the coronavirus has greatly accelerated the supply chain shift started during the U.S.-China trade war.
More interest in booking out of Southeast Asia
The strategy supply chain shift began due to the trade war and increasing cost in China and the coronavirus has further pushed the supply chains to Southeast Asia manufacturing countries.
Jeremy Nixon, CEO of a container shipping company Ocean Network Express, said the demands will not disappear:
At the end of the day, the retailers and the consignees at the destination, they still want their products and they are still planning on that with their inventories. In some places like North America, the inventories are quite low at the moment, so they do need to replenish.
According to a Hong Kong-based inspection company Qima, inspection demand in China in 2019 dropped 14 percent from a year ago. Meanwhile, inspection needs in Southeast Asia in 2019 saw a 37 percent increase compared to the same period last year.
What's more, the outbreak has turned businesses to ports in Southeast Asian countries. The five biggest ports in Southeast Asia are mostly located in manufacturing countries: Singapore, Malaysia, Thailand and Indonesia. These ports can offer largely help in the shift of the supply chain.
Set standardization might be the key
Indeed, increase the number of suppliers in different areas will lead to higher cost of raw materials and components. But set standardization among all your suppliers might be the key to manage cost and win in the long run.
Koray Köse, senior director analyst with Gartner, the application of automation can help to achieve standardization:
It's what engineering has been saying for decades. Automation can help you to standardize the output, and achieve tolerance levels within acceptable standards.
But before carrying out automation, strict inspection standards can help to control quality issues at the first step. Wherever your supplier is, you can have an inspection checklist to make sure every step is under control.
With inspection checklist, you can:
Have inspectors do on-site tests and checks to ensure quality
Make sure your products meet regulatory standards
Make sure your products meet packaging requirements
Help you to classify defects and improve future manufacturing
If your suppliers are of different tiers, you can always have customized inspection checklists. With those inspection checklists, you can ensure your products are standardized, no matter where your supply chain is
Follow the link below to learn more about how the coronavirus pushes the manufacturing relocation.
Coronavirus outbreak in China spurs supply chain shifts that began during trade war – Huileng Tan, CNBC
---
We're constantly scanning the web for top manufacturing stories and news. If you'd like to submit an article for consideration for our weekly Best in Manufacturing, send us a message and let us know