Learn about India's mobile phone manufacturing hubs, Adidas's Speedfactory and Malaysia's roadmap for plastic control in this week's roundup.
Best in Manufacturing – December 01, 2019
Each Sunday, we publish a list of top articles and other content related to manufacturing in areas like quality control, product development, supply chain management, sourcing, auditing and law.
1. Indian mobile phone manufacturing hubs developing rapidly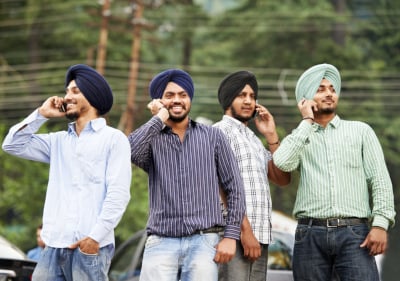 India has high ambitions for its manufacturing sector. In 2014, India launched the "Make in India" initiative to encourage companies to produce products in India and boost the manufacturing sector. Among all of India's manufacturing sectors, mobile phone manufacturing is developing relatively quickly.
India is now the world's second largest mobile phone manufacturing hub, just behind China. This country had only two mobile phone factories four years ago and now it has 268 mobile phone manufacturing factories.
The Noida/Greater Noida area is the heart of India's mobile phone manufacturing. Approximately 80 mobile phone manufacturing factories are currently operating in this region. Those factories not only produce ready-made mobile handsets but also produce components like chargers, adapters and battery packs.
According to the Indian government's plan, the country will produce one billion mobile handsets annually by 2025. To achieve this goal, the Noida/Greater Noida region will play a great part. Pankaj Mohindroo, the Chairman of India Cellular and Electronics Association, said:
Noida/Greater Noida/YEW (Yamuna Expressway) are envisaged to be a global hub of mobile phone and component manufacturing. We estimate that out of the targeted $190 billion value production and 100 crore (one billion) volume of phones to be produced by 2025, at least 30 percent will be made here.
Mobile phone manufacturing activities move to Noida/Greater Noida
With tariffs on made-in-China goods increasing, mobile phone manufacturers are now turning to Noida/Greater Noida for producing their products. From 2018 to 2019, this region produced 290 million mobile phone units.
Big brands are now manufacturing in Noida/Greater Noida. South Korean smartphone giant Samsung built the world's largest mobile phone factory in this region in 2018. The company is now planning to double its mobile phone manufacturing capacity in Noida from 68 million to 120 million units a year by 2020.
Chinese players like OPPO and Vivo have also seen India's potential in mobile phone manufacturing. OPPO is currently manufacturing 50 million smartphones annually at its factory in Greater Noida. The Chinese brand aims to double the capacity to 10 million units by 2020.
And Vivo has planned to invest approximately 75 billion in India. This Chinese mobile brand rolled out a new manufacturing facility in Greater Noida in early November. Vivo hopes to expand its annual production from 25 million units to 33 million with the help of the new facility.
A positive outlook for mobile phone manufacturing in India
According to the latest ASSOCHAM-PwC joint study, about 95 percent of mobile phones sold and used in India are produced domestically. And since so much is sold within India, that is prompting some companies to look abroad for continued growth:
Our domestic market vis-a-vis domestic manufacturing is saturated and we have set our sights on a target of Rs 7.7 lakh crore of exports by 2025.
To boost its mobile manufacturing, India has been providing financial incentives to mobile phone manufacturers, including schemes like the Modified Special Incentive Package Scheme (M-SIPS) and Electronics Manufacturing Clusters (EMC).
Furthermore, the Indian government plans to establish electronics manufacturing clusters between Noida and Meerut in Uttar Pradesh, northern India. The cluster is expected to include 22 projects worth $1.5 billion USD. The cluster will also produce mobile accessories like power banks and memory cards.
As for now, mobile phone manufacturing in India is mainly limited to final assembly. In the future, the Indian government will focus more on key component manufacturing to further boost its exports.
Follow the link below to learn more the mobile phone manufacturing hubs in India.
'Make in India' hub Noida to churn over 30 crore mobiles in 5 years – IANS, Live Mint
2. Adidas moves its high-tech Speedfactory to Asia
Adidas is a well-known sports apparel manufacturer and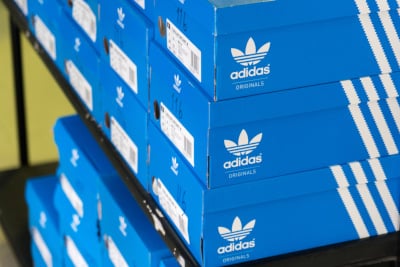 footwear made up the largest part of its business. According to Statista, Adidas produced about 403 million pairs of footwear in 2017. With such a huge amount of footwear, how to manufacture as fast as possible has become a key concern for Adidas.
Normally, it takes 60 days to make a pair of shoes. The whole process includes creating rubber, forming it into certain shapes and some labor-intensive processes. Then it takes another 60 days to ship the shoes from Asia to west. To improve its time-to-market, Adidas built a Speedfactory in Germany and Atlanta.
In its Speedfactory, Adidas partnered with technology company Siemens and integrated digital technology. Michael Voegele, Adidas' chief information officer, said:
We can simulate every aspect down to a machine level of how we can optimize the setup and the layout within the factory and therefore the production flow, which ultimately should help us on the one side to cost-optimize, but on the other side to have the quality of the product as well.
At Adidas' Speedfactory, machines will tag each part of the footwear with a scannable OR code to trace and collect data. By collecting and analyzing data, Adidas can refine its manufacturing process and reduce waste. Now, it only take days to make a sneaker.
However, following the success in Germany and Atlanta, Adidas has announced it will move its Speedfactory to Asia. Why?
Speedfactory can carry better in Asia
After relocating its Speedfactory to Asia, Adidas' factories in Germany and Atlanta will close by April 2020. Adidas expects the shift to Asia to bring more efficiency to the manufacturing process:
The company expects this to result in better utilization of existing production capacity and more flexibility in product design.
According to Adidas, moving a Speedfactory to Asia might help Adidas to reduce supply chain shortages. The shortages mainly occur in the apparel supply chains where the Speedfactory technology has not yet been implemented.
Adidas has been applying technology like robotic production and 3D printing in its Speedfactories. The technology can improve time-to-market by shortening product development and manufacturing lead times.
Going forward, Adidas plans to apply high-tech manufacturing to other product types aside from sneakers. The brand will continue to develop, improve and test manufacturing processes in Germany. But by establishing a Speedfactory in Asia, Adidas can use the existing supply chain infrastructure there to manufacture its more popular styles, which it can't do in Germany
Asian countries have potential in tech manufacturing
Adidas wants to move its Speedfactory because it sees Asia's potential in using technology in manufacturing. After years of developing, the Asia manufacturing has grown from low-end to high-end production capabilities in some countries.
Take China, for example. China is now moving from "made in China" to "created in China" to achieve industrial transformation. The country launched its "Made in China 2025" program to support the country's transformation.
As a result, Chinese brands no longer just receive orders from overseas but now create their own brands and sell them overseas. For instance, Chinese manufacturer BYD Company has transformed from a battery manufacturer to one of the world's largest makers of electric vehicles (EVs). The company is now selling its EVs globally.
Aside from China, Vietnam is also becoming a tech hub in the wake of the U.S.-China trade war. Big tech firms like Google and Apple has moved their production lines to Vietnam. Japanese consumer electronics giant Nintendo is also gradually shifting manufacturing lines to Vietnam.
Additionally, the Vietnamese government is encouraging the creation of a tech ecosystem. The government has built facilities like the Vietnam Silicon Valley and Saigon Innovation Hub to "accelerate and form the nucleus of this growth."
Follow the link below to learn more about why Adidas is shuttering its USA and German Speedfactories in favor of establishing one in Asia.
Adidas moves high-tech Speedfactory to Asia, closing factories in US, Germany – Emma Cosgrove, Supply Chain Dive
3. Malaysia will launch a roadmap for plastic control by 2020
Plastic is everywhere. According to one estimate, the world now produces more than 380 million tons of plastic every year. Most of the plastic ends up as waste and pollutants scattered across the Earth.
Western countries have been shipping their plastic waste to Asian countries to dispose of it and prevent it from entering their ecosystems. But since the Chinese government banned nearly all foreign plastic waste in 2017, Malaysia has become the U.S.'s new "dumping ground".
According to federal government data, Malaysia imported more than 192,000 metric tons of plastic waste in the first 10 months of 2018. This was a 132 percent jump from 2017.
The huge amount of plastic waste is hurting Malaysia's ecosystem. To save the country from plastic waste and further manage plastic issues, the Malaysian government is now unfolding a "circular economy roadmap".
Malaysia is preparing to "take the next step towards sustainability"
According to Malaysian government, the roadmap will be introduced by 2020. It will be a part of the country's 2018-2030 plan to achieve zero single-use plastics. The roadmap aims to provide a direction for policy and stakeholders. Dr Ong Kian Ming, Malaysia's International Trade and Industry Deputy Minister, said:
The potential for the circular economy and recycling is huge, and the government will ensure Malaysia does not miss out. We must address the issue of human behavior, and not demonize any particular material or industry.
According to the document, the roadmap will originate from five major aspects:
Federal Government: The Federal Government will undertake necessary coordination among shareholders, establish appropriate platforms and facilitate resource mobilization
State Government: The State Government will play a major role in implementing the roadmap. It will publish laws and policies to support the roadmap
Manufacturers and suppliers: provide technical and business inputs to the government's platforms
NGOs: conduct and coordinate training, research, environmental education, awareness and capacity building

General public: take proactive measures to reduce and eventually stop using single-use plastic
Asian countries declare war against plastic
Aside from Malaysia, other Asian countries like India and Thailand have also carried out actions to solve plastic problems.
India used about 15.5 million tons of plastic in 2016 to 2017. The number is predicted to increase to 20 million tons by 2019 to 2020. However, the country lacks an organized system to manage plastic waste and control littering.
In October, India issued an official country-wide ban on single plastic. This ban is part of a broader campaign to rid India of single use plastic by 2022. According to Modi, the ban will include plastic bags, cups, plates, small bottles, straws and certain sachets.
Meanwhile, Thailand has pledged to implement a ban on single-use plastics in 2021. According to the ban, customers in department and convenience stores won't be given any more single-use plastic bags from next year. All the plastic bags will be replaced by paper or cloth bags.
The ban is also part of Thailand's long-term Plastic Waste Management Road Map 2018-2030. The roadmap aims to totally eliminate single-use plastic and use 100 percent recycled plastic by 2027.
In the future, more countries will reduce the use of plastic and find more ways to give plastic a second life. Follow the link below to learn more how is Malaysia recycling plastic waste.
Malaysian circular economy roadmap for plastics to be launched by 2020 – Darrel Moore, Circular
---
We're constantly scanning the web for top manufacturing stories and news. If you'd like to submit an article for consideration for our weekly Best in Manufacturing, send us a message and let us know.