Maple, mahogany, oak, and pine wood are some of the most popular materials for making both indoor and outdoor furniture. Their high demand is due to their durability, low-maintenance needs, and versatility.
But wood is naturally imperfect. It's also sensitive to heat and moisture. This means that importers and retailers need to be extra cautious when importing wooden furniture from overseas.
In this post, we'll explore the popularity of wooden furniture and discuss ways to keep your products aligned with local regulations and customer expectations.
Why is wooden furniture popular?
Natural wood is one of the most popular materials for both indoor and outdoor furniture. Even though wooden furniture has always been well liked, the market has grown significantly in recent years. In fact, The Global Wooden Furniture Market is expected to grow by $49.3 billon during 2022-2026.
But why is wooden furniture so trendy and why is interest growing? Here are a few reasons:
Wooden furniture matches with everything; it looks good in any room.
Wood is durable and requires minimal maintenance.
Manufacturing wooden furniture is eco-friendly; it releases less carbon than other materials.
Wooden furniture is more affordable than some other materials
Types of wooden furniture
There are lots of different types of wood used to make furniture. They can be split into three categories: hardwood, softwood, and manufactured wood.
Hardwood
Hardwoods are dense and sturdy. The trees they come from grow slowly, making hardwood more expensive than other categories of wooden furniture. Hardwoods are generally associated with high-quality and longevity. Common example include:
Maple
Mahogany
Oak
Walnut
Softwood
Softwood comes from evergreen trees such as pine and spruce. It is less dense than hardwood and easier to harvest, making it less expensive. Common examples of softwoods include:
Manufactured wood
Manufactured woods are not solid and are usually composed from multiple types of wood. Furniture made from manufactured wood is less sturdy than hardwood or softwood and is considered to be a cost-effective alternative to natural wood. Common examples of manufactured wood include:
Common Defects in Wooden Furniture
Wood is a naturally imperfect material. As such, it is normal to find defects in the raw materials. Here are some examples of common defects in wooden furniture to watch out for before, during, and after the manufacturing process:
1. Knots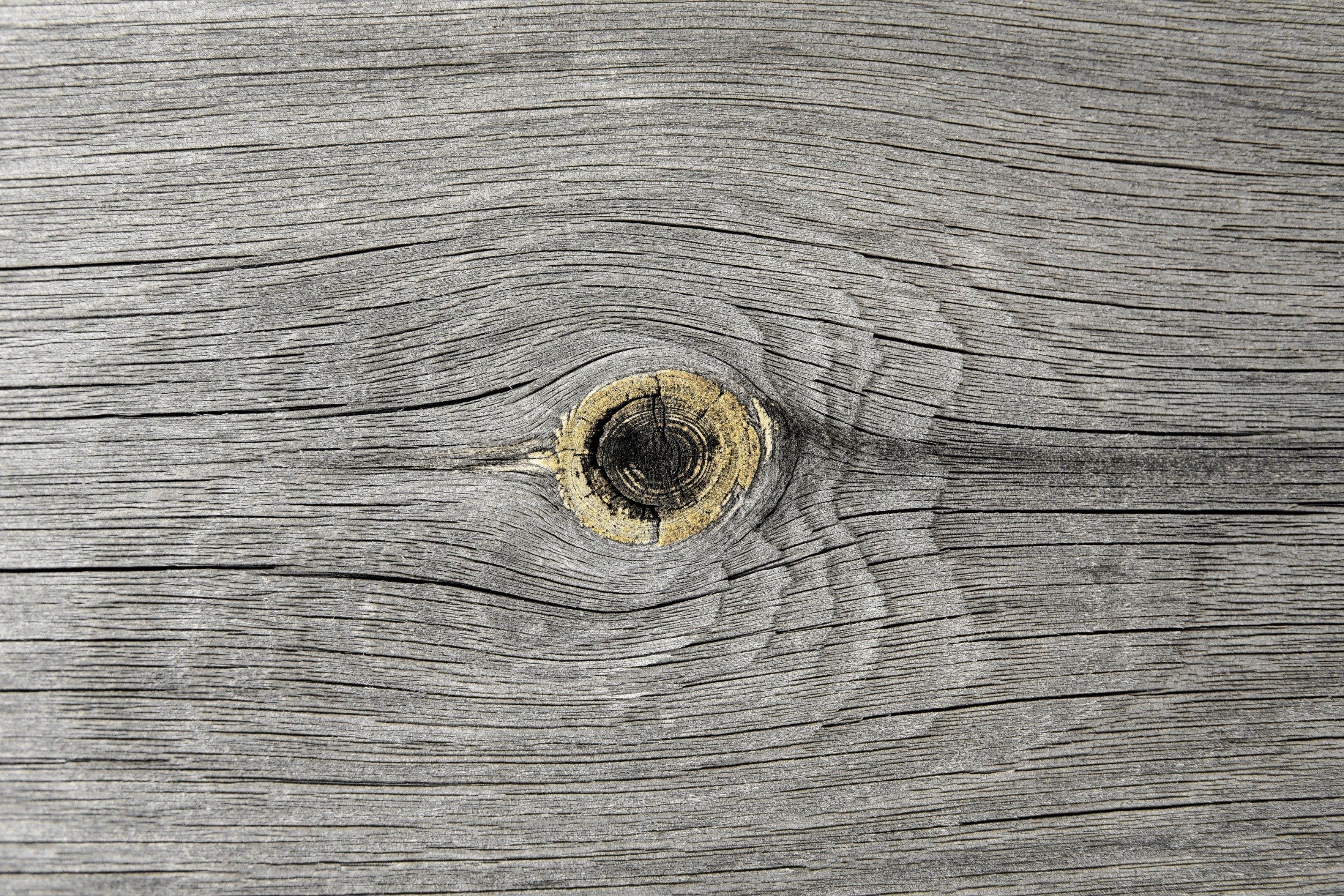 Knots are natural defects. These are dark rings that appear where branches were cut off from the trunk. Knots are natural defects that you would see every time. However, there are two variations, with one serving as a pointer not to buy the wood:
Live Knots: These are lighter in color and are acceptable.
Dead Knots: These are darker in color and appear drier than other parts of the wood. When they fall out, they leave holes that weaken the wood's structure.
2. Fungal Infections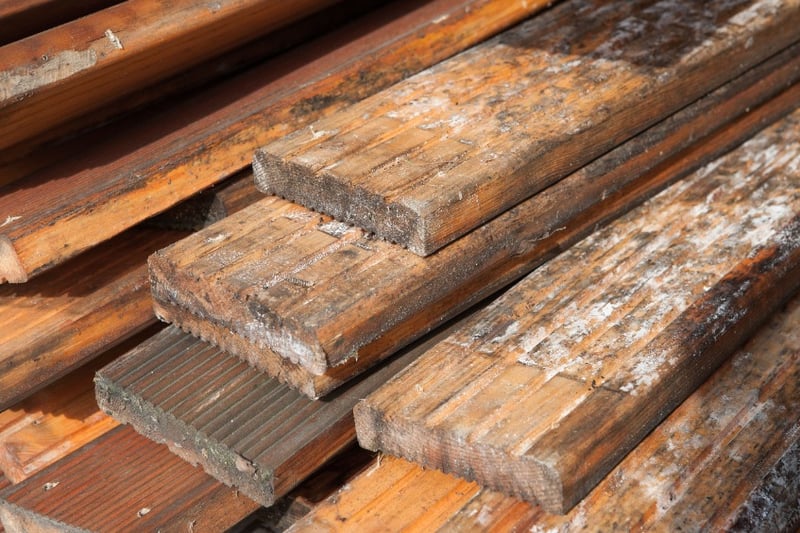 Fungal infections can make wood products weaker and susceptible to breakage. We split fungal defects into two; Stain and Rot.
Stain: This is common in pine and maple wood. Fungal stains to not affect the strength of wood and are acceptable defects.
Rot: This is when the fungus eats into the wood and reduces its strength. You may see variations of rot that include brown rot, dry rot, heart rot, and wet rot. These are not acceptable defects.
3. Damage from Insects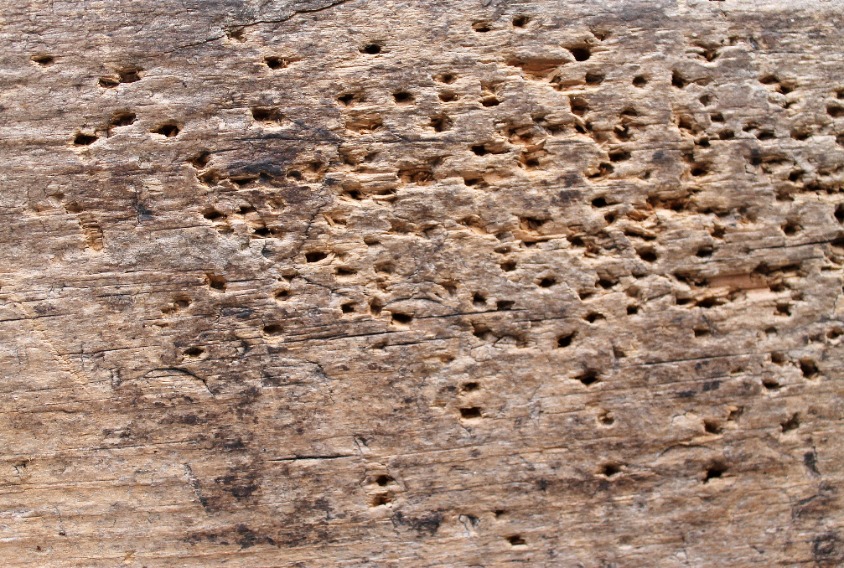 Insects like termites, beetles, and woodworms create holes in wood. When this happens, the wood remains permanently weakened and discolored, so you should avoid them.
4. Damage caused by moisture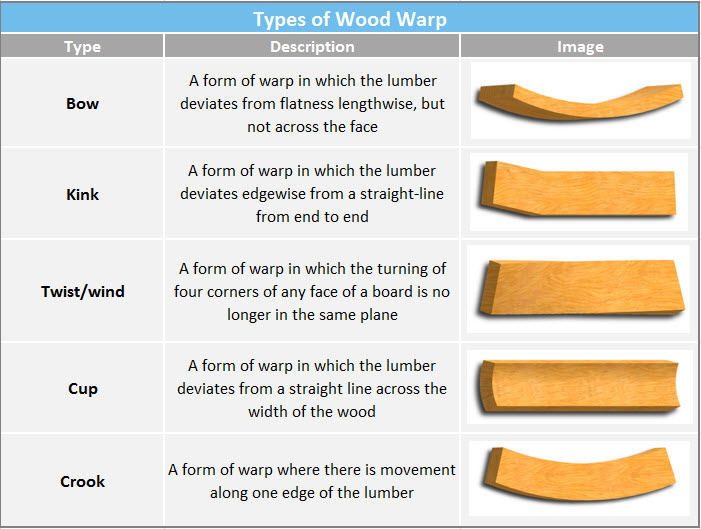 Wood warping is a defect that occurs when the moisture content of different parts of a piece of wood changes unevenly. When one part of a wooden board dries faster than another, for example, the drier part shrinks faster and causes stress that changes the shape of the wood.
Warped wood is less durable and can pose potential hazards to consumers. Examples of defects cause by moisture include:
Bows
Kinks
Twists
Cups
Crooks
Importers and retailers of wooden furniture need to closely monitor both relative humidity of their storage and production areas and moisture content of the wood material to prevent warping.
Wooden Furniture Inspection Checklist
Manufacturing defects can happen for a variety of reasons. It could be that the raw materials were of poor quality, mistakes were made during the manufacturing process, the product was not stored properly, or a number of other factors.
In order to prevent defective products from reaching your customers, it is important for importers of wooden furniture to conduct quality checks at each stage of production. This includes Pre-production Inspection (PPI), During Production Inspection (DUPRO), and Pre-shipment Inspection (PSI).
Some essential quality checks to perform on wooden furniture include:
Performance check
Size measurement
Material & color check
Fixed gaps check
Static loading test
Stability check
Moisture content
Fatigue test
Wobbly base test
Smell test
Accessories check
Packing
Export carton drop test
Shear & press point check
Assembly check
Meeting Challenges of Wooden Furniture Manufacturing
Wooden furniture manufacturing can pose significant challenges for retailers and importers who must remain innovative while continuing to ensure consumer safety and satisfy demanding time-to-market obligations. Proactive management of wooden furniture quality control is crucial to meeting these challenges and optimizing supply chain performance.
AQF offers furniture inspection services at every stage of the supply chain: from sourcing new suppliers, through to in-process furniture quality control and final shipment. Our technical engineers work alongside your team to understand key risks and ensure the AQF product-specific Furniture Inspection Checklist is fully customized to your needs.
Sign up for AQF online and book your next quality control today.