Read about the working conditions of Vietnam garment workers, Making Indonesia 4.0 plan and China's EV market in this week's roundup.
Best in Manufacturing – April 28, 2019
Each Sunday, we publish a list of top articles and other content related to manufacturing in areas like quality control, product development, supply chain management, sourcing, auditing and law.
1. Vietnam's workers work 50 extra hours a month to make living wage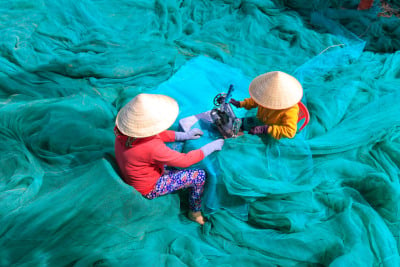 A recent study by the Fair Labor Association (FLA) shed light on the financial struggles garment workers face in Vietnam. The study showed that even when working excessive overtime hours, garment workers in Vietnam can hardly make a living.
Partly because of the U.S.-China trade war, the Vietnamese economy is currently booming. More companies distributing in the U.S. are sourcing from Vietnam due to rising tariffs for Chinese imports. Vietnam's GDP grew 7.1 percent last year, with growth in Vietnam's manufacturing industry leading the way.
Vietnam is the third largest garment exporting country in the world behind China and Bangladesh. The garment industry is one of the most important sectors in the country's economy, particularly for foreign trade. In the textile and apparel sector, garment manufacturers account for 70 percent of total businesses.
With a workforce of more than 2 million people, the garment industry creates countless jobs for the country. But despite the industry's size and importance, this study reveals garment workers must still endure tough working conditions.
Overtime violations in Vietnam well above global average
The Vietnamese government announced a 5.3 percent increase in the national minimum wage for 2019. But there's still a big gap between garment workers' wages and their daily needs.
Most Vietnamese garment workers' actually earn double the country's minimum wage, according to the FLA's survey. But most of the 13,000 workers surveyed can't maintain a basic life at current wage levels. Instead, they must work extra hours to make ends meet.
The FLA's labor benchmark states workers are entitled to at least 24 consecutive hours of rest in every seven-day period. But Vietnamese workers who don't receive a rest day can earn almost VND 1,000,000 ($43) more in take-home pay. Almost all surveyed workers in facilities with rest day violations work more than 50 hours of overtime a month.
Overtime violations in Vietnam are well above the global average, according to the study: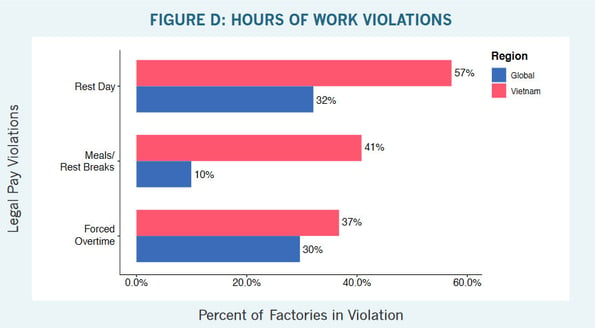 FLA President Sharon Waxman says workers shouldn't have to rely on excessive overtime to provide for themselves and their families.
Vietnam passed a new labor code in 2012 to improve the labor market, with many developments related to labor contracts, working hours and labor outsourcing laws. But it seems it's not yet enough for workers at the bottom of the supply chain.
Western brands should improve production planning
FLA president Sharon Waxman told the Thomson Reuters Foundation in an email:
The Vietnamese government should increase its minimum wage and fashion brands must review their costing policies to ensure workers are fairly compensated.
Brands that place orders from Vietnamese manufacturers should plan their production cycles and contracts carefully to avoid forced and excessive overtime. Factories won't need to rely on extra hours to finish an order if the production schedule is evenly matched with the factory's productivity.
Western brands can improve production planning by:
Avoiding harsh negotiating tactics that can lead to small margins
Committing to adequate lead times that allow the factory to finish production without overtime
Avoiding last-minute order changes that can force excess working hours
Alexander Kohnstamm, director of the Amsterdam-based, non-profit Fair Wear Foundation, said:
Brands have a role to play and more brands should take responsibility. Western brands are part of the problem but they can also choose to be part of the solution.
How else can you improve production planning and costing policies to improve working conditions at your suppliers' facilities? Follow the link below to learn more about conditions in Vietnam's garment industry.
Brands slammed for 'harsh' tactics to trap garment workers in poverty – Beh Lih Yi, IOL
2. Making Indonesia 4.0 plan pushes textile industry to advance

Indonesia is actively looking to join the Industry 4.0 club with its "Making Indonesia 4.0" plan. Launched last year, the plan hopes to boost manufacturing growth and improve industrial competitiveness.
Raw commodity exports currently support a majority of Indonesia's economic growth due to abundant and diverse natural resources. But low commodity prices are no longer a sustainable advantage for Indonesia.
In recent years, the central government has supported curbing Indonesia's traditional reliance on raw commodity exports. The government hopes instead to raise the role of the manufacturing industry within the economy. And Indonesia has enticed international companies as an alternative sourcing destination to China with its vastly expanding economy.
Indonesia recently became the 10th-largest manufacturing nation in the world. But there's still a long way to go for Indonesian manufacturers. Could the Making Indonesia 4.0 plan help Indonesia move up the ranks?
Indonesia has high hopes for apparel and textile industries
The Indonesian government's Making Indonesia 4.0 plan lists five key sectors for transformation:
Food and beverage
Textile and apparel
Automotive
Chemicals
Electronics
Among the five sectors, the textile and apparel sector has attracted significant attention. The government hopes to become one of the world's top five textile and apparel producers by 2030.
Indonesia's Ministry of Industry predicts the country's combined textile and apparel exports will grow to $15 billion in 2019, up from $12.58 billion in 2017.
As part of the Industry 4.0 plan, the government is pushing to digitalize the textile industry. The plan encourages this growing industry to adopt Industry 4.0 technologies like virtual reality, 3D design, automation and the Internet of Things. And the government is offering tax incentives to manufacturers to adopt these technologies, as well as facilitating low-interest financing for new machinery.
Muhdori, the Ministry of Industry's director of textile and other apparel industries, hopes the application of those technologies will have a profound impact on Indonesia. Such technologies could lead to the establishment of the first smart factories in Indonesia's apparel industry.
The benefits and challenges for Indonesian manufacturers
Indonesia's Industry 4.0 plan has many benefits for manufacturers, such as higher efficiency, fewer human errors and improved product quality. And with the policy's backing, more foreign investors might be willing to invest in Indonesia's manufacturing sector.
The technologies will also provide Indonesia's textile sector with a new generation of production monitoring tools. For example, technologies like QR codes can help buyers monitor production remotely. With this improved transparency, manufacturers can lessen mistakes and improve production efficiency.
However, the apparel sector still faces significant challenges with implementing Industry 4.0 technologies. Manufacturers must consider the return on investment in the technologies before investing in them.
Ade Sudrajat, chairman of the Indonesian Textile Association, said:
[Industry 4.0] cannot yet be applied at all levels. If wages are competitive and output is the same, companies won't invest in new machinery.
He warns that companies must consider the impact of technologies on productivity, margins and product quality before investing. Currently, only some large manufacturers have the resources needed to transform their production operations.
Follow the link below to learn more about the Making Indonesia 4.0 plan and its impact on the textile industry.
Indonesia pushes Industry 4.0 reform onto receptive clothing industry – Ahmad Pathoni, just-style
3. China's electric-car market: at risk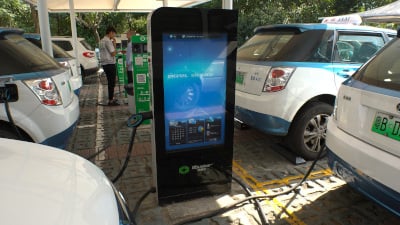 Electric vehicles are all the rage in China. But is it possible to have too much of a good thing?
China's electric vehicle industry began in 2001 with the "863 EV Project" which increased research into EV manufacturing and technologies.
Following the project, the government invested huge sums into the EV industry, offering generous tax incentives and subsidies for car manufacturers and consumers. An EV craze soon erupted.
One example of the policy's success is Shenzhen, a city in China's southern Guangdong province with the world's first fully electric bus fleet. Zhang Longwen, an employee of Shenzhen Bus Group, said:
The purchase price for an e-bus is higher but the subsidies for its operations are enough to offset the higher expense.
Moreover, in the "Made in China 2025" policy, the government set a goal to become the most powerful electric car manufacturing country. There was a 175 percent jump in China's electric vehicle sales in the first month of 2019 alone.
The EV market has boomed in China with the government's support. But with the market growing at an unsustainable rate, the future of China's electric car industry may be at risk.
China cuts subsidies for EVs to reduce overcapacity
There are 486 EV manufacturers currently registered in China. Together, they can make more than 1.6 million electric cars a year.
Chinese manufacturers will have the capacity to produce 20 million electric cars in 2020 at the current growth rate. That's 10 times the government's sales target in 2019.
Due to this overcapacity, Chinese officials announced last month they will cut or reduce some subsidies for electric vehicles.
Qian Kang, a Zhejiang-based auto entrepreneur, said to the South China Morning Post after the policy change:
The move to curb EV investment ticks all the right boxes as all signs are showing that the segment is getting overheated.
The Chinese government's decision to cut EV subsidies could have a massive impact on the industry. Rating agency Fitch explained the situation in a recent report:
China's tougher rules on building new electric vehicle (EV) plants are likely to cool the EV investment boom and may temper long-term overcapacity risks. EV start-ups will be the most affected, with many likely to be unable to enter the EV market in the near term.
For example, investors' growing concerns about the Chinese government's decision to cut subsidies for electric-vehicle buyers has already affected NIO, a leading figure in China's EV market. Shares of NIO fell 47 percent from $9.57 at the end of February to $5.10 when trading closed on March 29.
How will the EV market be affected?
But even under tougher policies, it's likely China's EV market will continue to develop. Rating agency Fitch predicts in its report that China's EV market will continue to bloom despite the subsidy cuts.
The policy indicates future subsidies will focus more on high-tech electric cars and the infrastructure for the electric cars. Developing infrastructure, like adding charging stations, can also help to promote greater demand for electric cars.
Meanwhile, China has loosened its requirements for foreign automakers in China to enter joint ventures, which could help the EV market grow. Foreign brands like Tesla are already entering the Chinese EV market in response.
China is a hugely important market for Tesla. The country accounts for about 20 percent of the company's annual revenues, more than $2 billion in sales. But its share of this market is still tiny. Tesla plans to open a plant in Shanghai that will one day produce 500,000 vehicles a year.
But despite the influx of EVs, the quality and safety of the cars is still essential.
And the Telsa has recently faced scrutiny in China over the safety of their cars. On April 21, 2019, a video surfaced showing a Tesla Model S suddenly self-igniting in a Shanghai car lot. The video soon spread widely on Chinese Twitter-like Weibo and caused panic among Tesla owners.
EV manufacturers might soon need to produce higher quality cars at lower costs or risk being pushed out of the market. Follow the link below to learn more about the bubble facing China's electric car market.
The $18 Billion Electric-Car Bubble at Risk of Bursting in China – Ying Tian, Yan Zhang, and Jie Ma, Bloomberg
---
We're constantly scanning the web for top manufacturing stories and news. If you'd like to submit an article for consideration for our weekly Best in Manufacturing, send us a message and let us know.