A little risk is inevitable when manufacturing abroad. But don't let that risk define your supplier relationships. A quality audit checklist with these 10 points can help you make objective decisions about business partnerships.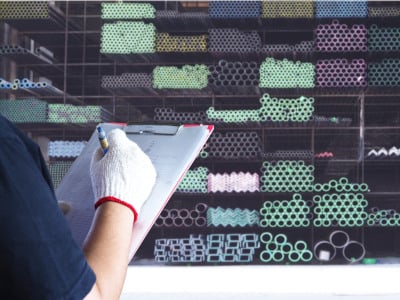 Imagine you've found what seems like the ideal factory for your stainless-steel cookware business. A professional presentation and clear, reliable communication leave you with nothing but high hopes for this potential business partner.
But as an experienced importer, you know better than to rush into placing an order with this new supplier with only high hopes for assurance. You know proper due diligence requires a supplier evaluation using an effective quality audit checklist to verify your expectations align with reality.
And in this case, such an audit helps you avoid disaster. The supplier doesn't have a lab facility on-site to verify material composition. Nor are there any records showing the factory coordinates with a partner lab for testing. You know this because these requirements were part of the audit framework and subsequent report.
Regardless of how confident you are in a supplier, there's no substitute for a quality audit to help you verify your supplier's true capabilities and avoid problems later (related: How Quality Audits Help MJS Packaging Reduce Risks and Secure Business [case study]).
You may have you own supplier requirements to verify during an audit. But most quality audit checklists should include at least these 10 essential points:
1. Zero tolerance requirements for severe violations
You might allow for some deviation from expectations in some checkpoints on your quality audit checklist. But there are other serious violations which importers often have no tolerance for. Non-compliance with these checkpoints will typically result in an immediate "fail" result for the quality audit.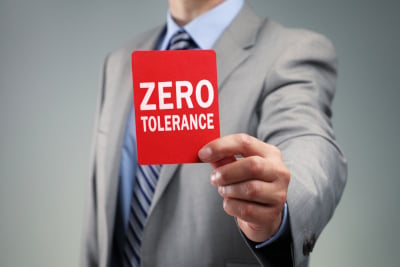 Zero tolerance checkpoints include:
Verifying mandatory licenses and certificates, such as a business or export license. This will help confirm the legitimacy of the operation you're planning to work with.
Checking for evidence of child or forced labor, through an on-site tour and direct questioning of management during the quality audit process.
You'll need to conduct a separate social compliance audit to thoroughly assess social compliance. But there may be severe violations auditors can observe during a quality audit. If there are clearly underage workers on production lines when the auditor tours the factory, for instance, the auditor can include that in their report.
It's generally best to avoid working with suppliers that violate zero tolerance requirements because of the types of risks such violations pose.
2. Basic facilities, environment and equipment maintenance
Touring the full facility is a basic and vital part of the overall quality audit process. A walkthrough reveals the current operations and environment of the facility.
During the tour, the auditor records their findings in a relevant section of the checklist covering the general production facilities, environment and equipment. This section of your quality audit checklist should include checks for:
Customs-Trade Partnership Against Terrorism (C-TPAT) or Global Security Verification (GSV) certification
Sufficient lighting in production, QC, packaging and storage areas
Proper production conditions, including properly maintained and undamaged windows, walls and roofs
Routine equipment cleaning and maintenance, including a dedicated maintenance team
Proper storage conditions and procedures for dies and molds
Routine testing equipment calibration
Quality issues can easily arise from substandard production areas. For example, how can QC staff ensure production units meet your standards without adequate lighting to clearly check the goods? And how can you have consistent product quality without regularly checking and calibrating equipment?
This checklist requirement helps prevent these and other observable issues with facilities and equipment. As an example, you might include the following point in your checklist:

3. Quality management system organization
An effective audit checklist should include a section that covers the supplier's quality management system (QMS). This requirement is central to understanding whether that supplier can meet your quality standards.
Quality management can be a broad topic. But the quality audit process should generally include checks for:
Top management personnel in charge of QMS development
Relevant quality policy documentation and familiarity with such policies among production staff
ISO 9001 certification
QC teams independent from production staff
ISO 9001, created by the International Organization for Standardization, is a globally recognized set of requirements for quality management systems.
A supplier must demonstrate the following in order to legitimately obtain ISO 9001 certification:
The ability to consistently provide products and services that meet customer and regulatory requirements
Procedures and policies to identify and implement quality improvements
The core of a strong quality management system is the ability to proactively identify and correct quality issues without the need for prior input from buyers or third-party inspectors.
Suppliers without a robust quality management system often lack an independent QC team. Instead, they may expect production staff to perform QC activities. This poses a problem because production staff often have an inherent bias when evaluating their own work.
Verifying a supplier has an independent QC team that is clearly separate and distinguishable from production staff—whether by uniform, name tags or other method—is part of the quality audit process.

4. Incoming quality controls for materials and components
The last thing you want is for your supplier to cut costs by using inferior materials and components.
Quality issues with raw materials often affect the majority of an order and are difficult and costly to rework. For example, you can't rework a garment made with the wrong density fabric—the material itself is substandard. You have to start production again using the right fabric.
Checking your supplier's material control processes can give you insight into your factory's incoming quality control standards. Factory staff with a healthy quality control mindset will:
Systematically check quality of incoming materials and components
Follow clear processing guidelines throughout the pre-production phase
Your quality audit checklist should account for the following to verify materials and components controls at the factory:
Clear materials labeling
Proper materials storage to avoid contamination, especially if there are chemicals involved
Clear, written procedures for selecting, maintaining and evaluating any sub-supplier quality performance
5. During production controls to identify quality issues
Effective during production controls help your supplier identify quality issues while production is ongoing, rather than after production is completed. During production controls are often essential for products with many parts or those requiring several production processes, such as electronics.
During production QC is designed to catch issues as they arise in specific processes and address them before they affect much of the order. You're likely to see a higher number of quality defects in the finished goods if your factory has insufficient during production controls.
An effective quality audit checklist should verify factory staff:
Perform function and safety checks on 100 percent of production units
Clearly separate accepted and rejected goods, often in distinctly labeled bins or boxes
Apply a suitable sampling plan for in-process quality control inspection

6. Finished goods controls and inspection
This portion of the audit checklist verifies the factory's quality control processes after production is complete. During production controls are vital for identifying issues during production. But some quality defects might still go overlooked or appear later during the packaging process. And that's where finished goods controls are essential.
The supplier should perform their own random inspection on finished goods, regardless of whether you also plan to conduct a third-party inspection later. Their inspection should include all aspects of the finished goods. Tests and checks should verify product:
Appearance
Function
Performance
Packaging
The auditor should also check storage conditions during the audit to verify whether the supplier stores finished goods in the proper environment.
Most suppliers will have some sort of quality control system in place for finished goods. But your supplier may not use statistically valid acceptance sampling methods to evaluate finished product quality (related: The Importer's Guide to Managing Product Quality with AQL [eBook]).
Include a point in your quality audit checklist to verify whether the factory has applied a suitable sampling plan for determining shipment acceptance. Criteria for rejecting a shipment should be clear, objective and measurable.

7. Lab testing capabilities and collaborations with third parties
How can you be sure of the material purity of the sterling silver earrings you're importing? What about the elasticity and resilience of the rubber soles in a pair of running shoes? Or the safety and stability of an infant's crib?
Laboratory testing is an integral part of answering these questions and many others related to product quality, performance and safety. And evaluating testing capabilities can be critical, especially for importers of product types where lab testing is mandatory for legal compliance.
Not all suppliers have their own lab. Besides, not all importers need lab testing for their products. But if your supplier does claim to have a lab and you intend to rely on it for product testing, verifying said lab is important for qualifying the supplier.
If such a lab is available on site, the quality audit process should verify:
Testing equipment
Testing capabilities, including which specific tests and following which international standards
Training of lab personnel
The audit should verify the factory's collaboration with any accredited, third-party laboratories in case there's no on-site lab in the facility. If the results show the factory doesn't cooperate with a laboratory, you might need to arrange independent testing yourself through a third-party inspection and testing company.
8. HR recruitment and training practices
Chinese suppliers have found it increasingly difficult to recruit and retain production line staff as China's economy has matured.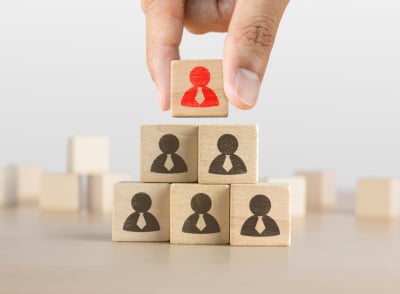 In 2017, China's working-age population fell below one billion for the first time since 2010, as part as an ongoing decline expected to continue throughout the 21st century.
A declining workforce has led to high turnover in Chinese factories and the use of temporary workers to meet production deadlines. For instance, several undercover audits of Apple's supplier, Foxconn, have revealed the widespread use of recruitment agencies to employ temporary workers without formal training or contracts.
High turnover at your supplier's facility can lead to delays and quality issues as new, untrained workers assume control of production processes.
That's why a good quality audit checklist should include checks for:
Structured training programs for new and current employees
New employee orientation and qualification testing
Formal training records
Clear structures in these systems help demonstrate the factory owner invests in human resources. This can equate to lower turnover, more experienced workers and higher quality products in the long run.
9. Engineering, research and design capabilities
While not mandatory, many importers appreciate the presence of engineering and design teams relevant to their product on site. These resources often come into play if you want to work with a supplier to develop a new product.
But it can be difficult to judge the robustness of a factory's R&D capabilities without visiting the factory yourself. A supplier might claim they can develop a new product for you. But they may actually outsource much of the design work to a sub-supplier elsewhere.
A related section of your quality audit checklist should include points for reviewing a supplier's own on-site R&D capabilities, including:
Any patents the factory holds
Demonstrated ability to develop a product similar to yours from concept to production
Lead times on creating any tooling for products like yours
You can also review a product sample to verify the supplier's ability to manufacture a product that meets your design requirements.
But keep in mind new product samples are typically created by separate R&D teams, rather than production staff. So the sample may not be representative of the factory's actual capabilities when it comes to mass production.

10. Business development and management behavior
A supplier's organizational structure and management attitude can tell you much about their ability to effectively communicate with buyers, process orders and conduct themselves professionally.
These are usually more subjective than the other requirements of a quality audit checklist we've covered so far. But including a section for these in your checklist is important, nonetheless, and should aim to answer questions like:
Are staff professional, respectful and interested in doing business with the customer?
Is the factory properly structured to communicate with customers, process orders and conduct other business functions (do they have dedicated sales, customer support and finance teams, etc.)?
Does the factory's operation appear stable?
Are staff cooperative with the third-party auditor during the audit?
Working with an uncooperative supplier can have serious, negative consequences for your importing experience. A supplier that tries to hinder the audit process itself may be a sign the factory has something to hide.
A supplier that doesn't value your business might delay production for larger orders, use inferior materials or refuse third-party inspection altogether (related: 4 Keys to Smoothly Introduce Third-Party Inspection to Your Factory).
And disharmony in operations may indicate financial instability.
Conclusion
Requirements and concerns for a supplier often differ from one importer to the next. But a thorough quality audit checklist should include at least these 10 points. A detailed quality audit report should also rate suppliers on a numerical scale for compliance with each of these requirements, from which a total score is calculated.
Your auditing partner might also be able to address additional questions or concerns while at the facility, so long as confirming these points doesn't require a substantial amount of additional time on site.
Some importers, for instance, have asked us to confirm supplier contact information or take photos of specific pieces of equipment while on site.
Manufacturing abroad always comes with some risk. But many importers have found that a quality audit provides them with an objective and standardized method of evaluating suppliers. And in turn, they feel safer and more secure entrusting their business to these partners.
---
Curious how a detailed quality audit helped one importer evaluate their suppliers and manage supplier risk? Download our case study below!