Creating a quality manual for your product shouldn't be a 'me, myself and I' endeavor. An inaccurate or incomplete quality manual creates issues for everyone involved in a product, from your supplier to your customers.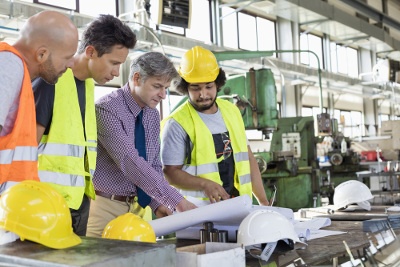 Who do you typically involve when creating a quality manual for your product?
The unfortunate response from many importers is "me, myself and I". They figure it's their product and no one knows their requirements better than they do. They think they're the only person who should weigh in on how their product should be manufactured and what quality issues are acceptable or not.
The problem with that is there are other stakeholders in the business, often with valuable input to consider. An inaccurate or incomplete quality manual, or QC checklist, can create issues for everyone involved, from suppliers that struggle to meet production requirements to customers that return the product because they're dissatisfied.
Meeting customer expectations starts with setting clear guidelines for your product. And you might think setting guidelines starts with discussing with your QC team shortly before inspection. But you'd be surprised to learn that the process should actually start much earlier.
1. Start with your customers—align your quality manual with their expectations
Customer satisfaction is central to your brand's success. So wouldn't it make sense to reflect your customers' expectations in your product quality standards?
If you're selling directly to consumers, you may not have to meet strict retailer criteria just to get your product in front of potential customers. But that doesn't mean you have no way to know what your customers expect in your product.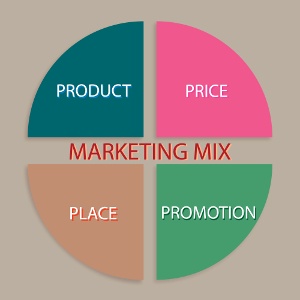 Some basic market research can help ensure you have "product-market fit" before manufacturing. A classic example is your product's price point, one of the "4Ps" of the marketing mix that can heavily influence customer perceived value and quality. Research can also inform you of any legal requirements your product must meet for a particular market, which you can include in your quality manual.
And then there are a few sources of direct customer feedback you'll likely receive after manufacturing and shipping your product:
Customer complaints: Does your product fall short of your stated marketing claims and product specifications? Are there specific issues with the product you haven't accounted for in your QC manual?
Product returns: Why did customers return the product? Was it defective? Are there new tests or checks you could include in your manual to catch related issues during future inspections?
Online reviews: What are customers saying about your product online? Even satisfied customers might leave constructive feedback about a part of your product you could improve.
All this feedback can provide insight into what types of quality defects are acceptable and unacceptable to your customers. Regularly updating your quality manual with this information will help you keep your product quality aligned with what your customers want.
Include retailer requirements in your quality control manual
If you're selling through a distributor, they likely have their own quality standards you'll also need to meet. Retailers often outline these standards in a "vendor manual" or similar document. For example, Academy Sports and Outdoors sets a required AQL of 2.5 for major defects and 4.0 for minor defects under a GII inspection level.
Packaging and labeling standards can be especially important if you're selling through a distributor that will store your inventory in their own warehouse like Amazon FBA. You'll likely incur fees for mislabeled or wrongly packaged merchandise. Many importers dedicate a specific section of their QC manual to packaging, including shipper carton, inner carton and retail packaging requirements and labeling (related: Packaging Inspection Guideline [eBook]).
2. Get feedback from your engineering and design team on product standards
You might be working with an OEM to design and manufacture a new product around customer needs. But what if you discover some aspects of the product aren't practical to manufacture or may be especially susceptible to quality problems?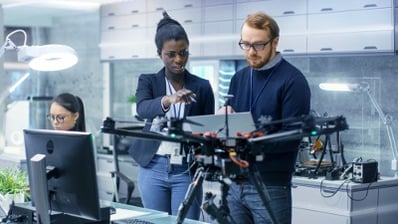 Engineering and design teams are a great resource for any potential quality concerns, as they've been involved with the product from day one. The product development phase is often riddled with trials and errors. And any issues appearing with prototypes or golden samples can often highlight particular quality constraints or defects to look for during inspection.
This insight from engineering and design staff can inform what on-site product testing to include in your quality manual. This could include information regarding:
Which tests should be performed and the appropriate procedures
Tolerances for quality issues
Product specifications and diagrams
Any known potential issues that may occur during certain tests
Along with a QC manual, importers often send CAD, packaging and artwork files to their inspectors and suppliers to ensure conformance. Some importers might even insert product diagrams directly within the manual itself.
Remember, there's a "two-way street" between an engineering team and a quality team. Each needs to cooperate with the other to design and inspect a product. Quality teams can also help engineering and design teams by sharing defect data and quality standards for future product launches.
3. Check with your supplier when creating your product quality manual
Can your supplier manufacture to your quality standard? Are you sure your supplier even clearly understands your requirements?
A quality control manual can be one of the strongest weapons in your arsenal to protect against unexpected product issues. But your quality standards are only effective when you can be sure your supplier can meet them.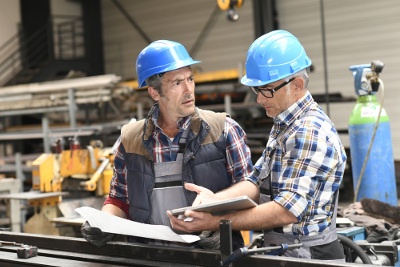 Many importers face quality problems because their standards don't match those at the factory where their product is being manufactured (related: Is Your Supplier's Quality Manual Missing Your Product Requirements?).
A production or QC manager at the factory might find a particular nonconformance with your product and think, close enough. But you might see the same nonconformance as a major defect worth preventing.
Many importers mistakenly wait until after production to check for any quality issues and then ask their supplier to address any they find. But this reactive approach often results in a large number of defects that could have been prevented if they were only addressed before production. It also leaves importers with no choice but to either:
Accept substandard goods and risk product returns and customer backlash, or
Spend time reworking defective goods, potentially introducing new defects and delaying shipments
Discuss your quality control manual with your supplier before production to ensure you're on the same page. Your supplier's quality management systems may not be adequate to meeting your requirements. Or your supplier may be unaware of a particular requirement they could easily meet by knowing ahead of time.
Consulting your supplier when creating your quality manual can help you avoid working with the wrong one and prevent the kinds of problems resulting from misunderstood expectations.
Prevent supplier pushback by setting clear inspection standards in your QC manual
Any experienced importer that has inspected their product at a supplier's factory can tell you that suppliers don't always agree with the results. Just as you may be surprised by the finished product, your supplier may be surprised by your inspectors' appraisal of product quality.
Besides reducing preventable problems, a quality checklist can also help limit pushback or disagreement from your supplier regarding inspection procedures or results.
A quality manual can answer a number of questions for factory staff, including: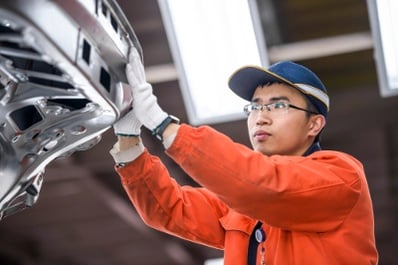 Who will inspect the products, whether yourself, or full-time or third-party inspectors
How the products will be checked, including identifying and classifying quality defects found and any on-site tests you require
How many pieces will be inspected, whether using a AQL sampling plan, another type of acceptance sampling plan or 100 percent inspection
How many goods need to be finished before inspection: for example, a pre-shipment inspection typically occurs when 80 percent or more of the goods are finished and packed
Any equipment required for inspection that the factory must provide: inspectors generally can only carry small, portable equipment with them to the inspection site
Don't assume staff at the factory already know all of the above information. Not all importers conduct inspection in the same way, if at all. And inspection procedures can vary drastically among industries, product types and buyer segments.
Outline these details in a QC checklist you provide your supplier before production. This helps prevent any misunderstandings or pushback from the supplier on the day of inspection and helps hold your supplier accountable to the results (related: Why Importers Need a Quality Control Checklist).
4. Consult your QC team when drafting your quality manual
What happens when your quality checklist lacks input from your QC team and inspectors? And what can go wrong when your inspectors arrive at the inspection site without a complete checklist?
If you're lucky, the worst that might happen is your inspectors are forced to rely on more generic industry standards in the absence of more specific requirements. They might omit checks and issues from their report that are critical to your shipping decision.
But they could perform tests using the wrong procedures, or not at all, leaving you with inspection results that misrepresent your product's true quality. Issues severe enough can lead to shipments held at customs, product returns, customer complaints and even product recalls (related: How Product Inspectors Use Quality Control Checklists).
Involving your QC team when developing your checklist helps ensure you're including all relevant criteria for inspecting your product. Your QC team could be a mix of internal quality managers and full-time or third-party inspectors. Each can offer a different perspective on quality issues and standards.
Setting reasonable expectations for inspection scope and timeframe
Feedback from your quality team on your checklist can also be valuable to understanding what inspection scope and timeframe are reasonable. Several questions your team should be able to answer that you can address in your checklist are: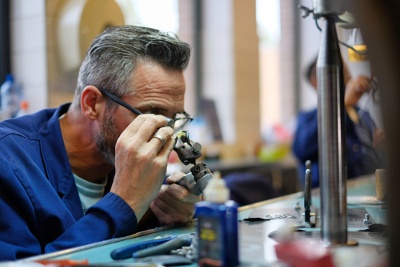 What sample size can be inspected in the time allowed? You may have a narrow window to inspect your product, which will limit the number of pieces your team can check.
What tests can be performed? Some tests take more time than others to perform or require special equipment.
What legal requirements is your product subject to in your intended market? QC professionals can often alert you to these and how to check compliance.
What known quality issues exist for your product and how should they be classed? This can save you time when developing your checklist and is vital to determining inspection results.
If you're relying on a third-party inspector to check your goods, be sure to give them a chance to review your quality manual ahead of inspection. Their services are often billed by "man-days". So besides ensuring you're both applying the same standard, getting their feedback helps keep your inspection within your budget.
Conclusion
Is your work done once your quality control manual is fully drafted and ready to use? Not at all. The document can quickly become outdated if you don't update it as your quality expectations or requirements change. Revise it whenever necessary and update it accordingly as specific quality issues with your product or supplier arise in subsequent orders.
You might also make changes to your quality manual based on the report you receive from your inspectors. You might find that your inspectors added a checkpoint that you now want to make standard for all inspections. Or maybe you realize there's a checkpoint that's irrelevant or otherwise no longer needed.
Quality expectations and inspection requirements rarely remain static for importers. No matter how you update your quality control manual, make sure you send the most current version to your inspectors and supplier before the next inspection, so they can carry out inspection according to your requirements.
---
Do you consider any other factors when developing your quality manual? Share your thoughts in the comment section below!