This week on Best in Manufacturing, learn what trends are coming for your supply chain in 2018, how China's Silk Road developed in 2017 and more!
Best in Manufacturing – December 31, 2017
Each Sunday, we publish a list of top articles and other content related to manufacturing in areas like quality control, product development, supply chain management, sourcing, auditing and law.
From the team at InTouch, we wish you a happy and prosperous New Year!
1. 6 major supply chain trends in 2018
2018 is upon us. Are you ready for another exciting year of global trade?
This featured article, although focused more on the United States, examines a few trends to watch out for in the coming year that could influence your supply chain and business. And while it's hard to plan completely for everything that might happen in the future, you can at least consider these trends and formulate contingency strategies.
Retail supply chains face even more pressure from ecommerce: online sales in the U.S., for example, increased by 16.9 percent compared to last year, to $5.03 billion. Consumers are increasingly turning to online channels to fulfill their needs as opposed to visiting a brick and mortar shop.
The EU is embracing free trade agreements while the United States turns inward: the EU is enjoying greater commerce with countries like Canada, South Korea and Japan, to name only a few. The Trump Administration has not signaled intentions to sign any new bilateral trade agreements with other countries.
The logistics crunch and price increases: the article reports that an "

An active hurricane season, the forthcoming implementation deadline for electronic logging devices" in addition to a driver shortage and other factors, will contribute to cost increases (at least in the U.S.).

And more!
These supply chain trends, coupled with the predicted 2018 manufacturing technology trends (see #2), will undoubtedly have a major impact on global commerce. But which trends do you think are most significant? Let us know in the comments section at the end of this article!
To read more about 2018's supply chain trends, check out this featured article by following the link below:
Six Global Supply Chain Trends to Watch in 2018 – Gary Barraco, GlobalTrade Magazine
2. Major lessons from Chinese gadget company Xiaomi
The concept of a phoenix is associated with death and rebirth, from suffering and dying to surviving and thriving. And as this featured article reports, the company Xiaomi is being called the "Chinese phoenix" for its decline and amazing recovery.
Quick background: Xiaomi went from selling 70 million smartphones in 2015 to just 41 million in 2016. The company's woes came from a number of sources, such as supply chain and organizational problems. Most glaring of the problems was Xiaomi's reliance on online sales. It didn't have any brick and mortar locations.
Fast forward to 2017 and the company's strategy has changed. Xiaomi now has offline retail stores, called "Xiaomi Mi Home Stores". And they don't just sell smartphones. They sell a range of associated, connected Xiaomi products, like special internet-enabled air purifiers, rice cookers and more.
Many of these products were originally developed by startups. Xiaomi invested in the startups and gave them access to its supply chain to bring their innovations to market. And as a result, Xiaomi has risen from the ashes of its 2015 dilemma.
The merchandise is often cheaper and of higher quality than competitors' offerings. The article mentions that the products have won over 100 international design awards. Although it seems consumers are shifting to ecommerce, it seems Xiaomi has found a way to employ a successful retail strategy that entices consumers to its physical stores.
Xiaomi's fall and rise are an interesting lesson to manufacturers, importers and business people everywhere. Learn more about the company and its story by checking out the featured article in the link below:
Behind the Fall and Rise of China's Xiaomi – David Kline, WIRED
3. How the new Silk Road developed in 2017
Around this time last year, I wrote about the revival of the Silk Road. The "new Silk Road" refers to the One Belt, One Road Chinese initiative (OBOR; 一带一路 in Chinese). Since then, this massive infrastructure development plan/geopolitical undertaking has made some notable strides in 2017.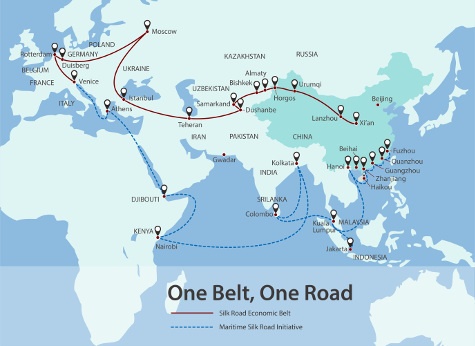 One major development is how OBOR became a part of the Chinese constitution, which cements its place in the country's national and foreign policy. The initiative isn't likely to fizzle out. It has a definite future, although that future isn't exactly easy to pin down.
As for specific outcomes of OBOR in 2017, look at the development of the Kazakh border city Horgos. It's seen serious development in its status as a hub for robot manufacturing and exports. Look also at the massive amount of money China spent on foreign seaports: over $20 billion. This investment, in addition to the 77 sea ports that China operates around the world, clearly sends the message that China is serious about extending its economic and geopolitical might.
China and Pakistan – in a move that might vex regional competitor India – are cooperating more. The China-Pakistan Economic Corridor received an increase in funding, going from $55 to $62 billion. Looking westward from Pakistan, China plans to invest $9 billion into Iran to boost trade between the countries to $600 billion a year.
All these moves (and those not mentioned here) reveal how China focuses on numerous bilateral agreements with countries as opposed to one giant, overarching deal. Or as the author more aptly puts it, "bilateral deals with Beijing".
Make no mistake – OBOR is happening. Learn about several OBOR developments that took place during 2017 and those that are planned for the future by reading this featured article in the link below:
What Happened On China's New Silk Road in 2017 – Wade Shepard, Forbes
4. Ever heard of Poipet, Cambodia?
Cambodia was formerly ruled by the Khmer Rouge regime under Pol Pot and suffered several years of fighting up until the end of the 20th century. While this is a simplification of part of Cambodia's history, this experience held back the country's economic development.
Thankfully, that point in time has passed, and now former war zones in Cambodia are developing. One prime example: the border city of Poipet.
The city is currently home to several Japanese and Thai companies. The benefits that attracted these companies to a relatively unknown city include low labor costs and a "strategic location in the regional supply chain". For an idea of how cheap wages are, in 2018, the Cambodian minimum wage will be $170 USD.
Poipet isn't perfect, though. A more expensive, and more inconsistent, power grid supplies electricity to the city. Without reliable power, manufacturing is obviously harder to sustain. Land mines, a reminder of conflict from years past, might still exist in the land around Poipet.
Despite these problems, some foreign businesses still see potential in the city for their manufacturing operations. Poipet can serve as a secondary manufacturing hub to those already operating in Thailand. Additionally, Cambodia's membership in ASEAN means goods made there have easier access to a huge swath of the Asian market.
Curious about Poipet and if it's right for your manufacturing? Check out the full article in the link below:
The Cambodian City That Went from War Zone to Manufacturing Hub – NIKKEI Asian Review, Yukako Ono and Hiroshi Kotani
5. The digital thread in manufacturing
When you mention the word "thread", you might instinctively think of clothing. But believe it or not, threads and data have a relationship in modern manufacturing.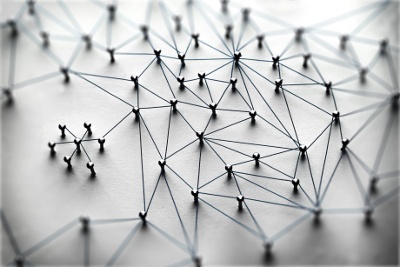 How exactly? As manufacturers around the world embrace the Internet of Things, they increasingly require a "thread" to weave through all their operations to connect them and gather data to make impactful, informed decisions.
The digital thread is more than semantics. It provides real value. As this featured article reports, the digital thread can provide a 16 percent increase in supply chain efficiency and get products to market 20 percent faster, on average.
In addition to these benefits, the featured article mentions that the digital thread offers:
Tighter iteration loops:

less production time is required, resulting in faster product iterations

Greater customization opportunities:

prototypes are made more quickly, resulting in greater product testing and chances to determine which customization

s are worth pursuing

Decreased defect rates:

the digital thread offers the ability to create a digital twin (see #3) to mirror real versus ideal production states, which can help spot where defects occur
To survive in the new era of manufacturing, using data is essential. Learn about how it's the "new lifeblood of manufacturing" by checking out the full article in the link below:
Next-Gen Product Design and Development Demands Digital Thread – Adrian Fortino, IndustryWeek
---
We're constantly scanning the web for top manufacturing stories and news. If you'd like to submit an article for consideration for our weekly Best in Manufacturing, send us a message and let us know.