Learn about Asian garment industry's transformation, new business in Belt-and-Road countries and DHL's innovation center in this week's roundup.
Best in Manufacturing – December 15, 2019
Each Sunday, we publish a list of top articles and other content related to manufacturing in areas like quality control, product development, supply chain management, sourcing, auditing and law.
1. Asian garment industry is under transformation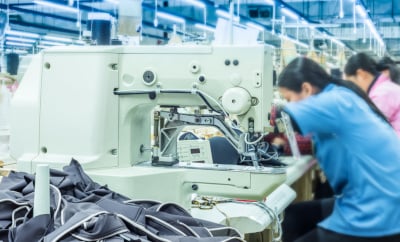 The garment industry is one of the largest industries in the world. The global garment market valued about $858 billion in 2018 and is expected to reach $1.2 billion by 2025. In this huge industry, Asia is the greatest contributor to it.
Among the 10 largest garment exporting countries and areas in the world, seven of them are located in Asia. Fast fashion retailers are all relying on Asia for manufacturing their products.
However, the competition in the fast fashion industry has become more intense in recent years. Consumers don't want those highly stacked and cheaply sold garments anymore. They now value garments with speed, precision, traceability and adaptability over bulk.
Additionally, the bankruptcy of Forever 21 shocked every fashion retailer and forced them to think of ways to survive. Under the pressure, garment brands are turning to manufacturers who have shorter production time and more sustainable process. As a result, the garment manufacturers in Asia is transforming themselves with technology.
Fast fashion brands on upstream are changing
The shift in consumer demands is reshaping the fast fashion sector. Garment retail giants, such as Zara's parent group Inditex and Uniqlo's parent group Fast Retailing, are investing to improve in-store customer experiences to attract customers.
Also, the giants are building data management and "smart logistic" systems to further optimize their supplier chain networks. Ricardo Perez Garrido, a professor of digital innovation and information systems, said speed and control are keywords to survive:
That means designs to serve what customers like, operations to put [products] in the right place, and technology to make it super-fast, super-efficient and super-personalized.
Fast fashion brands are finding ways to become "sustainable fashion." Brands who were long been tied with "waste" and "exploitation" now want to change their image. For example, Zara has announced to use 100 percent sustainable fabrics by 2025 (see #3).
Asian garment manufacturers on downstream are learning to be "smart"
As the major suppliers to these fast fashion brands, Asian garment manufacturers are transforming themselves to cater the change and win more business. Tuntex, the supplier of Nike, Puma and other global clothing brands who are based in Asia, can be a good example.
Tuntex invests around $5 billion annually on new technology to shorten lead time. They are now using automated cutting machines and self-driving carts as in-house innovations. The company is also using high-speed fabric inspection machines with facial recognition technology to monitor thousands of meters of fabric every day.
Stanley Kang, the deputy general manager of Tuntex, said they have to learn smart like a tech company:
The average lead time went from 120 days to 90 days about four years ago, and now it's 60 days. ... Some manufacturers are even doing much shorter. Automation and digitalization are changing everything, and when things change, we have to change.
Some garment brands are moving their smart factories from the west to Asia to better improve their manufacturing. For instance, Adidas has moved its Speedfactory to Asia (see #2) to bring more efficiency to the manufacturing process.
In the future, with Asian countries will improve their capacity in tech manufacturing, garment manufacturing in Asia will become "smarter".
Follow the link below to learn more about the relation between fashion industry and Asian garment manufacturing sector.
How the death of fast fashion is transforming Asia's garment industry – Gwen Robinson, Nikkei
2. Small manufacturers in China find new business in Belt-and-Road countries
The trade war has hit hard on Chinese small manufacturers.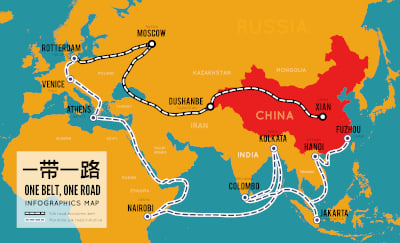 The U.S. is China's top export destination and the U.S. accounts for 19.2 percent of total Chinese exports. But Chinese exports to the U.S. dropped sharply due to the trade war and there's little sign showing the end of the trade war.
The impact is especially serious to the small manufacturers who can't afford huge loss. To survive in the severe condition, small Chinese exporters are trying to find new business partners. Recently, they began to see value in Belt and Road Initiative countries.
The Belt and Road Initiative (BRI) is a global development strategy launched by the Chinese government in 2013. The BRI links countries on the ancient "Silk Road". It serves countries and areas in Asia, Africa, Europe, Middle East and Americas.
Small Chinese exporters said the exports to the BRI countries are starting to offset part of the lost demand from the U.S. What's more, The Chinese government is improving transportation and infrastructure. Chinese banks are also offering cheap lending to foreign buyers.
Business opportunities in BRI countries are casting the clouds from the trade war and spreading optimism is among some small Chinese exporters.
BRI countries are saving the business, especially African countries
Small business in Chinese manufacturing sector, ranging from auto components to textiles, see a spike in exports to countries involved in BRI. Sales to BRI countries are saving their business.
Wang Wei's recycled tire factory in Dongguan found it hard to remain profits with domestic demand being over-surplus. However, Wang found new business opportunities in several developing countries in BRI. Now her firm is selling tires to countries in Africa, Southeast Asia and the Middle East. Her firm exported 40,000 tires in just six months.
Small exporters are seeing surprising opportunities especially in Africa.
Steve Xie, a textile exporter from the Chinese manufacturing hub, said his business has experienced a 40 percent growth in order. He said many export-oriented factories that he know have doubled or even tripled their orders to the African market this year:
Every textile factory in Haining and Yiwu city is talking because there have been a particularly large number of African buyers placing orders this year.
According to Steven, the orders from Africa still can't totally offset the trade war impacts. But the sales to Africa can make up about 70% of his total business and is already a "Savior".
New opportunities in BRI countries
Aside from small manufacturers in China, business in different sectors can also benefit from BRI countries.
China has been continuously investing in BRI projects. Many BRI projects help to develop trade-related infrastructure such as industrial parks, special economic zones (SEZs), roads and ports.
A survey by the Singapore Business Federation and PwC Singapore showed that Vietnam and Indonesia are grabbing the most infrastructure development opportunities from the BRI. According to the survey, 66 percent of the respondents see the most BRI opportunities in Vietnam. Meanwhile, 57 percent of the respondents identify Indonesia with the most BRI opportunities.
Investors can grab the business opportunities in infrastructure building in BRI countries. For example, the Ha Tinh Province Solar Power Plant in Vietnam and the Jakarta Mass Rapid Transit System in Indonesia are good investment opportunities identified in the survey.
Besides, BRI is extending its branches to European countries. Italy has become the first G7 country to join the initiative (see #3) in March. In the future, BRI will create more business opportunities and may further change the global trade map.
Follow the link below to learn more about the China's rising exports to BRI countries.
China small manufacturers' rising exports to Africa help offset plunging sales to US amid trade war – He Huifeng, South China Morning Post
3. DHL is using digitalization and sustainability to drive its innovation center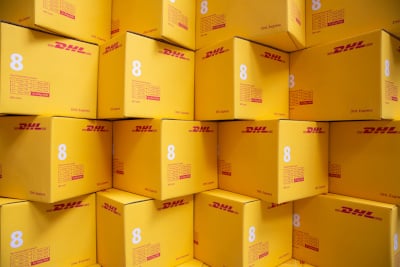 DHL is one of the biggest logistics companies in the world. The company is now covering over 220 countries and territories globally and providing logistic solutions.
To support such huge volume of business, DHL has been developing its supply chain network and improve technology support. The company has unveiled "Strategy 2025" in October to further implement digital transformation.
According to DHL, the company will invest about $2.2 billion by 2025 to support this strategy. The investment will be used to processes like modernize DHL's IT systems, process automation and integrate new technologies throughout DHL's business.
Frank Appel, CEO of Deutsche Post DHL Group, said the company will target investment into core profitable programs to ensure the long-term growth:
Here, we will centrally develop key technologies like Internet of Things, IoT, and then provide them to our divisions. This way, we can leverage the strength of our Group to push forward our digitalization.
How is DHL using technology to support its warehouse
DHL has been testing new technology in its innovation center in Troisdorf. In this innovation center, DHL is using different kinds of robots to digitalize warehouse solutions.
For example, the "Follow me" robot helps to reduce the long distance walking in the warehouse. This kind of robot can learn from the environment and automatically calculate the shortest path. By doing so, DHL can reduce the time spent on repeat walking and improve warehouse efficiency.
Also, there are robots to reduce labor costs reduce and make maximum use of employee talent. Neo Avidbots are made to reduce repetitive tasks in the warehouse such as packaging. Sawyer robot helps to do the unsociable hours tasks that don't require human labor such as cleaning.
DHL has been using picking vests and vision picking glasses in its innovation center. Wearable technology helps the warehouse employees to realize hands free picking and utilize a safer workplace.
DHL is implementing sustainability by electronic vehicles
As a leading company in logistics, DHL values sustainability and is trying to eliminate its carbon footprint by all means.
In 2017, DHL announced its goal to reach zero emissions by 2050. The company plans to increase its carbon efficiency globally by 50 percent compared to the 2007 baseline. To reach this goal, DHL is now offering more eco-friendly transport solutions.
DHL purchased electric vehicles (EVs) StreetScooter in 2014. By using the EVs, DHL can reduce emissions, improve air quality in urban areas and optimize their pick-up and delivery routes. DHL's CFO Melanie Kreis said:
We continuously upgrade our conventional vehicles in accordance with the latest emissions standards. StreetScooter continues and will continue to be a very important delivery vehicle provider for us.
DHL now has over 10,000 electric vans on the road that vary in small, large and extra-large size. Recently, DHL announced to bring StreetScooter to the U.S. market beginning in 2020. The full-scale deployment in the U.S. could come in 2022 and 2023.
Follow the link below to learn more about DHL's smart innovation center.
DHL's innovation center driving digitalisation and sustainability – Georgia Wilson, Supply Chain Digital
---
We're constantly scanning the web for top manufacturing stories and news. If you'd like to submit an article for consideration for our weekly Best in Manufacturing, send us a message and let us know.