This week on Best in Manufacturing, learn about China's increasing use of robots, a negative opinion of the New Silk Road, 3D knitting, Cambodia as a manufacturing destination and life on minimum wage in Asia!!
Best in Manufacturing – April 30, 2017
Each Sunday, we publish a list of top articles and other content related to manufacturing in areas like quality control, product development, supply chain management, sourcing, auditing and law.
1. China's ambitious robotic future
As we speak, there's a battle taking place between robots and Chinese workers.
China's ambitious Made in China 2025 initiative is pushing the country's domestic robotics companies to innovate and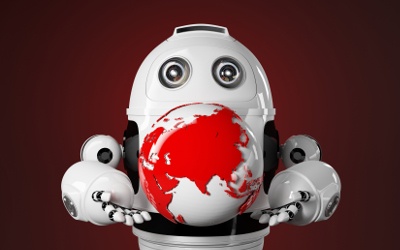 compete with foreign ones. But a business that has robots, whether they're made at home or abroad, likely doesn't need masses of workers on assembly lines, taking orders, delivering parcels and doing other repetitive tasks that could be easily automated.
And China is serious about its goal to improve its robotics industry and automate:
In 2016, China installed 90,000 new robots. That's one-third of the world total and 30 percent more than the year before.
Homegrown Chinese robotics companies, enticed by favorable government treatment and subsidies, are emerging throughout the country and are trying to contribute to this uptick in robotic deployment. One such example is E-Deodar, based in Foshan, Guangdong province. The company has already developed drivers, control panels and servomotors, which are normally imported from foreign firms.
And complementing E-Deodar's ability to build essential robotic components is the ambition of its general manager, Max Chu:
People ask me, how long can you make robots? I say, it's simple, we will make robots until there's no more people in factories.
Considering Chu's comments and the stats behind the robotics industry, one point is certainly clear about the future of Chinese industry: there's going to be plenty of automation. What this outcome means for Chinese workers is likely a major change in the kind of job skills demanded by the manufacturing sector and perhaps lower employment in factories overall.
But does that also mean costs will fall for importers? Will more orders ship on time? Will factories be more socially compliant? And lastly, how much more competitive will robotics make China?
Only time holds the answer to all these questions. But in the meantime, to learn more about China's robot ambitions, check out the full article in the link below:
Inside China's Plans for World Robot Domination – Dexter Roberts and Rachel Chang, Bloomberg
2. The Silk Road express, population zero
In January of this year, I wrote about how some people think the rail route connecting China to Britain heralds the revival of the Silk Road. But just as some think it's a useful development, there are those who think it won't amount to much.
The author of this featured article expresses doubt over the economic and environmental benefits of the new trade connection. He takes aim also at the demand for the route by mentioning the price:
The week [Britain's] train left, it cost slightly more than US$1,500 to ship a 40ft container by sea from Europe to China. The cost of sending the same container by rail was quoted at US$2,500, two-thirds more expensive. The cost differential between westbound services was even wider, with sending containers from China to Europe by rail two and a half times more expensive than by sea.
The cost differential the author mentioned might scare away some importers. In all fairness, however, he also said that transporting goods by rail is faster than by sea. And a quicker transport time, while more expensive, might hold some allure for companies that need their goods swiftly but don't want to pay for air freight.
Another consideration is that the train runs through several landlocked nations that don't have access to ports. The rail line could become an important trade touch point for them and serve as a catalyst for improved interconnectedness. What might once have been unfeasible to transport to one of these countries is now possible due to the revitalized Silk Road.
To understand the naysayer's perspective on the One Belt, One Road rail project, check out the rest of the featured article in the link below:
Puffing across the 'One Belt, One Road' Rail Route to Nowhere – Tom Holland, South China Morning Post
3. 3D knitting weaving the future of garment manufacturing
Imagine you've been thinking all week of a spectacular shirt to wear for an upcoming function. You've seen a few shirts online that come close to what you want, but they're not quite what you want. On top of that, shipping them to you would require at least a week.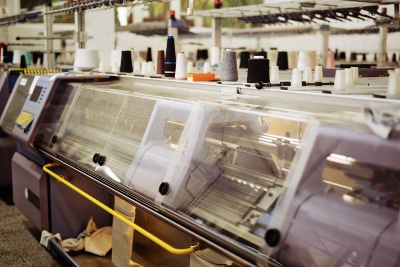 Thankfully, as advanced, automated garment manufacturing increasingly becomes a reality, your dream shirt might not be so far off.
The subject of this featured article concerns 3D knitting and it's as awesome as it sounds. Some brands, like Uniqlo, are already using this technology in their factories. Other brands, like Adidas, want to implement it in stores. And in the months and years to come, you might be able to walk into a store, select a design and have a garment knitted on the spot.
Although on-demand fashion still hasn't arrived to retailers en masse, that doesn't mean importers shouldn't start preparing for it. 3D knitting and the potential convenience and quality it brings mean importers need to remain vigilant about the technology. Customers may soon begin demanding more customized garments as a result of 3D knitting and its influence. Or maybe, as 3D knitting begins to disrupt supply chains, offshore production will return home. There are countless possibilities.
If you'd like to read more about 3D knitting (and see a nifty GIF of it in action), check out the article in the link below:
Brands See the Future of Fashion in Customized 3D-Knitted Garments Produced While You Wait – Marc Bain, Quartz
4. Cambodia's increasing manufacturing appeal
Asia is an attractive place for manufacturing. China has risen through the industrial value chain and continues to serve as the "factory of the world". But there are other Asian countries that have emerged in the manufacturing arena. As this featured article points out, the CLMV countries – Cambodia, Laos, Myanmar and Vietnam – are all staunch competitors.
What makes these nations stand out is that they offer cheaper labor prices, a young workforce and are promising investment opportunities. Since the focus of this featured article is Cambodia, the author points out,
… [Cambodia] is well positioned to continue to capitalize on its ability to provide low-cost, labor-intensive manufacturing – especially in the garment, footwear and food-products sectors…
As hourly manufacturing wages in China continue to grow, the CLMV nations will become increasingly attractive for these industries and factory relocation. Cambodia, specifically, also remains appealing because of the approximately 30 special economic zones (SEZs) that have been authorized by the Cambodia Special Economic Zone Board. Although only 11 SEZs are currently operating, there's plenty of opportunity to develop the others.
Despite the advantages Cambodia offers, there are a few problems, namely
Labor recruitment: there are plenty of workers available for hire, but relatively skilled labor is in short supply
Lack of local supplies: most raw materials and accessories are imported from Taiwan, Hong Kong and mainland China
Higher logistics costs: Cambodia "has some of the highest logistics costs in the ASEAN region"; export costs are roughly 30 percent higher than those in Vietnam and Thailand
Every country has its own pros and cons. What is best for each importer and manufacturer is ultimately up to them and depends on their circumstances. But the question remains: is Cambodia right for your manufacturing needs? Find out by reading more in the full article in the link below:
Cambodia: SEZs in Focus – Winnie Tsui, HKTDC Research
5. Life on minimum wage in manufacturing countries
What is life like for those that make minimum wage? The short answer: it's not easy.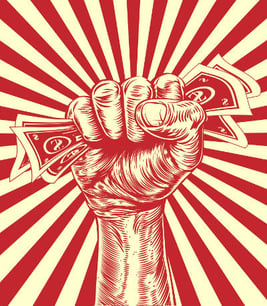 This featured article contains a host of videos that examine the daily routines of real workers that live on minimum wage. It also highlights several reporters that live for a day on the minimum wage that masses of people attempt to survive on throughout Asia.
Aside from a moral standpoint, caring about what workers are paid is essential for maintaining social compliance. If workers aren't paid a minimum wage mandated by local law, some brands, large and small, might face public criticism for including a non-compliant factory in their supply chain. And while sometimes workers getting paid minimum wage is satisfactory to a brand, this isn't always the case for consumers.
Especially in the case of sourcing from Asia, wage considerations are an important compliance issue. As the article points out (emphasis mine):
According to economist Gemma Corrigan of the World Economic Forum, social protections are a weak point for Asian countries…
Maarten Van Klaveren of the Amsterdam Institute for Advanced Labour Studies also pointed to the continent's lack of collective bargaining.
A minimum wage is a common form of social protection that's strengthened by the collective bargaining power typically afforded by labor unions. The author's comments on these areas serve as a strong reminder of the need for social compliance audits to ensure that factories are meeting their minimum wage obligations.
To learn about what it's like to live on minimum wage in several Asian countries, check out the full article in the link below:
Living on Minimum – Multiple authors, Star2.com
---
We're constantly scanning the web for top manufacturing stories and news. If you'd like to submit an article for consideration for our weekly Best in Manufacturing, send us a message and let us know.