Learn more about coronavirus' affect on China's manufacturing, Amazon's support to third-party sellers and baby product recall in this week's roundup.
Best in Manufacturing – February 23, 2020
Each Sunday, we publish a list of top articles and other content related to manufacturing in areas like quality control, product development, supply chain management, sourcing, auditing and law.
1. Coronavirus hitting China's manufacturing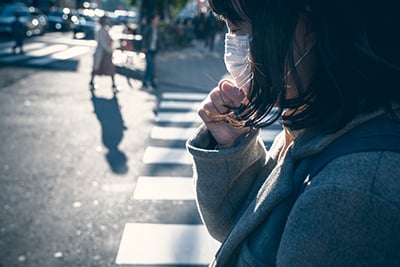 It has been a month since the outbreak of the novel coronavirus in China. With the virus affecting the whole country, the Chinese government is taking sharp action to stop the outbreak. The government implemented policies like traffic control and achieved good results. However, it also caused serious supply disruptions.
Liew, the chief investment officer at REYL Singapore, told CNBC:
The current virus ... and the extended shutdown in China will definitely put a crimp to that.
In fact, the Coronavirus isn't only affecting China's manufacturing but also the world's manufacturing. As one of the biggest parts in the global supply chain, the stop in China will definitely affect the whole chain.
Take iPhone production as an example. Apple's supplier Foxconn owns a huge manufacturing plant in China and it's even been called "iPhone City". But due to the virus, only 10 percent of the workforce have been back to work. This deeply affects Apple's iPhone production and might further affect its release this year.
Electronics and auto manufacturing are in the heart of the storm
As among all the manufacturing fields, electronics and auto manufacturing could be the ones that bear the most burdens. That is because China is the major auto parts supplier in the world. This country shipped almost $35 billion of auto parts in 2018.
From computer chips to screws, made-in-China parts will become auto parts used in other countries. But so far not much of the auto assembly plants in China are fully recovered to work. Kristin Dziczek, vice president of the Center for Automotive Research, said:
All automakers have a supply chain war room going on right now to determine what they can be doing. But China is so huge, there is no way they cannot be impacted.
The same thing happens in electronics manufacturing. China dominates electronics manufacturing within the global supply chain. The Chinese New Year holiday has already disrupted this supply chain for weeks but the coronavirus extended the delay.
Things are even worse for those small and medium size electronics plants as they don't have back-up plans for such circumstances. All they can do is to wait until the situation is back to normal. Shehrina Kamal, Risk Analyst Resilience360, said:
The ripple effect coming from one region in China is completely unprecedented. 've never seen anything like this.
Diversify the supply chain to reduce risk
The world is caught in coronavirus' supply chain panic. As part of the world's manufacturing network, you should diversify your supply chain to reduce risk and survive. Aside from having a Plan-B under disruptions like coronavirus, supply chain diversification can also:
Increase profitability.

Companies that invest 20 percent or more of their budget to diverse suppliers can see a 15-percent boost in annual sales as a result.

Drive innovation.

By having different supply chains, you can manufacturer new products and new solutions timely to overcome competition.
If you have a supply chain in China, it's a good time to consider your Asia sourcing alternatives. Besides from popular options like Vietnam and India, you can always consider:
Bangladesh:

for garment manufacturing.
With the "+1" option to your existing manufacturing operations, you will find a way to improve risk resistance.
Follow the link below to learn more about how coronavirus is disrupting global supply chain.
From toys to Teslas, China's coronavirus disrupts flow of global business –James F. Peltz, David Pierson, Los Angeles Times
2. Amazon invested $15 billion to support its third-party sellers
Amazon is one the greatest ecommerce site in the world.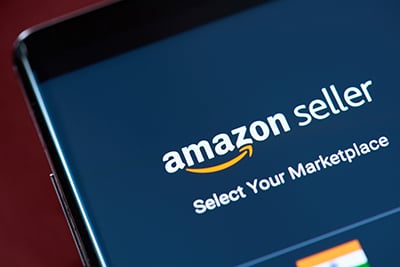 Currently there are about 2.5 billion sellers on Amazon. The company's net revenue was $280.5 billion in 2018 and over 50 percent of all sales come from third-party sellers.
The third-party sellers on Amazon are mostly composed by small and medium size business (SMB). Those SMB had outstanding performance in 2019: more than 15,000 businesses surpassed $1 million in sales. This is a two-digital growth since 2018.
Nicholas Denissen, VP of Small Business at Amazon, highly praised the effect of SMB:
More than half of the items sold in Amazon's stores are from small and medium-sized businesses, so our success is deeply tied to their success. In many ways our store is a large collection of small businesses, and we love partnering with them to delight customers.
As third-party sellers are valuing more on Amazon's marketplace, Amazon is increasing support for third-party sellers. For 2019 alone, Amazon's investment paid off.
What did Amazon do?
According to Amazon's press release, this giant invested $15 billion and launched more than 225 tools and services in 2019. The tools and services were so popular and one of them gained more than a million views in 2019. Below are the top tools and services included:
Brand Analytics and Brand Dashboard.

Sellers can use this dashboard to track product performance and access traffic and conversion recommendations.

Manage Your Experiments.

This tool lets sellers run experiments like A/B testing to see how content on their listings performs and further optimize product content to drive sales.

New Product Optimizer.

The New Product Optimizer provides recommendations and best practices to help brand owner sellers launch new products successfully.

Growth Navigator.

This service gives sellers customized guidance on additional selling programs and features.

Amazon Live features.

U.S.-based sellers can directly connect with customers about their products and brands, and build an audience on Amazon.
Moreover, Amazon has also invested billions of dollars in Prime Free One-Day Delivery last year. It was the biggest investment Amazon ever made in its fulfillment service. As a result, third-party sellers sold more than 700 million items with Amazon Prime in Amazon's U.S. store.
Third-party sellers on Amazon should comply with new terms
If you are a third-party seller on Amazon, you must know that Amazon has its own rules to manage its marketplace. Aside from enjoying Amazon's support, you should always check with the latest third-party seller terms to make sure compliance.
Amazon was once accused not being friendly to its third-party sellers and Germany's Federal Cartel Office launched a probe to investigate Amazon's treatment of sellers at the end of 2018. After the investigation, Amazon changed its global third-party seller terms to improve the third-party sellers' status.
Amazon's new changes to its Business Solutions Agreement came into effect on August 16th 2019. Below are the most important changes:
Here are some of the most notable changes:
Amazon will give its third-party sellers a 30 days' notice and an explanation

before kicking them off the marketplace.

Third-party Amazon sellers in Europe will be able to take Amazon to court in their own country.

Third-party Amazon sellers will be able to appeal Amazon's decisions

on who must bear the costs of returns and refunds.
In short, as a third-party seller on Amazon, always stay compliant and use Amazon's support appropriately is the best way to survive.
Follow the link below to learn more about Amazon's investment to support its third party sellers.
Amazon Invested $15 Billion and Launched 225 New Tools and Services in 2019 to Help Worldwide Third-Party Sellers – Mostly Small and Medium-Sized Businesses – Grow and Thrive –Staff, Business Wire
3. Infantino issues volunteer recall on baby products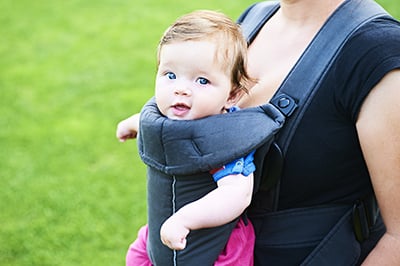 Babe products are of vital importance for babies' safety. Defective baby products can harm the baby and cause serious consequences. Recently, famous baby product brand Infantino issued a volunteer recall on some of its toddler carriers.
Infantino's recall is because the buckles on the carriers can break and cause a fall hazard. The recall involves three products: Go Forward 4-in-1 Evolved Ergonomic Carrier, Flip Front2back Carrier and Up Close Newborn Carrier. The recall affects 14,000 products and no incidents or injuries of the recalled products have been reported.
The recalled carriers were sold at Targets and other stores nationwide from November 2019 to December 2019. They were also sold online on Amazon. Infantino advises consumers to stop using involved products immediately and contact Infantino for further assistance.
Fisher-Price recalled its baby sleeper due to safety issues
Recalls of baby products can cause a lot of concern every time. In April 2019, Fisher-Price announced a recall of its Rock 'n Play Sleepers due to several reports of deaths following the use of the product.
The recalled product, Rock 'n Play Sleeper, was first on-sale in 2009 and once became the best-selling sleeper on Amazon. The recall came after a Consumer Reports investigation revealing this sleeper was related to at least 32 infant deaths, dating back to 2011.
According to Consumer Product Safety Commission (CPSC), the infants might suffocate in the sleeper when rolling themselves. Early in April 5 2019, Fisher-Price issued a warning about the product for potential death concern. However, the crowd thought this warning was not enough and finally Fisher-Price announced the recall on April 12.
The recall caused a huge panic among the parents who were currently using this sleeper and hurt Fisher-Price's brand reputation.
Ensure children's safety by inspection and testing
Although the quality problems of baby products appear from time to time, the CPSC still doesn't have a mandatory safety standard for infant inclined sleep products. If you are importing or manufacturing a baby sleeper, you'd better arrange inspections to assure your products' quality. Common inspections include:
Visual inspection

Measurement and weight inspection

Structural integrity inspection

Packaging inspection
Aside from toddler carriers and infant sleepers, businesses should also pay great attention to the quality of toys. If your destination market is the U.S., your toy products must comply with the CPSC's standards. If your destination market the EU, you'd better test your toy products to ensure compliance. For example, EN 71 toy testing (related: EN 71 Toy Testing: What EU Toy Importers Must Know).
EN 71 standard sets the official test methods for ensuring compliance with the EC Toy Safety Directive's requirements. If you are the importer and the manufacturer, In that case, you will also be responsible for providing technical documentation for CE marking.
All in all, no matter what your product is, stay compliant and arrange inspections appropriately will be the wise choice.
Follow the link below to learn more about Chinese manufacturing's future.
Baby product recall: Infantino recalls 14,000 soft infant and toddler carriers –Jazmin Goodwin, USA Today
---
We're constantly scanning the web for top manufacturing stories and news. If you'd like to submit an article for consideration for our weekly Best in Manufacturing, send us a message and let us know